Vienna\'s Coolest Bars: A Nightlife Guide To The Austrian Capital
When it comes to nightlife, Vienna is a city that gives you a plethora of options to choose from, especially in terms of bars. The Austrian capital is known for its vibrant and bustling nightlife.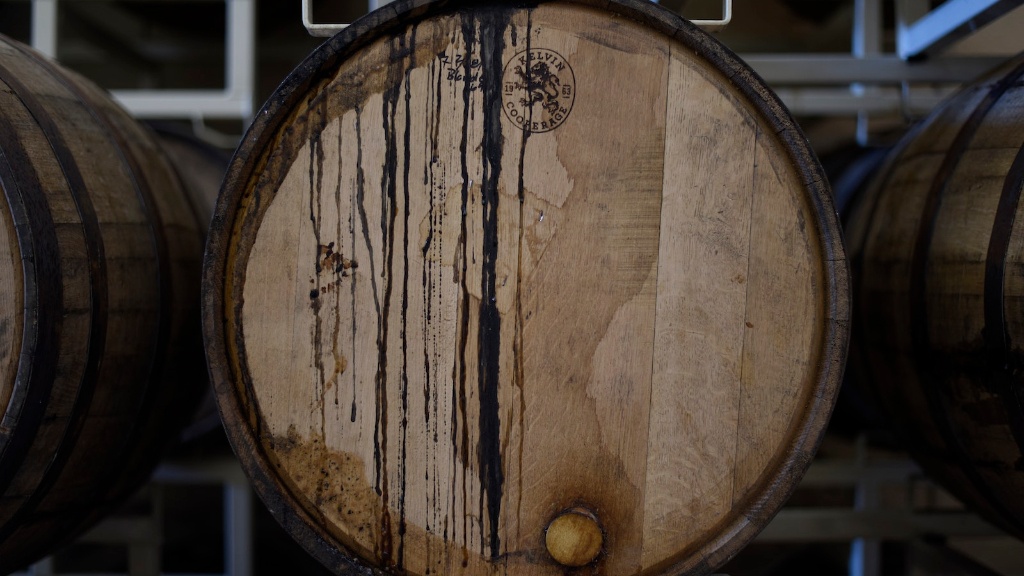 When it comes to nightlife, Vienna is a city that gives you a plethora of options to choose from, especially in terms of bars. The Austrian capital is known for its vibrant and bustling nightlife. Every district in Vienna has its unique charm, and the bars in each district reflect that. Hence, we have compiled a comprehensive guide to Vienna\'s coolest bars.
One of the most popular bars in Vienna is the \"Loos American Bar.\" Designed by Adolf Loos himself, the bar remains unchanged since its opening in 1908. It boasts a minimalist interior contrasted with Art Nouveau elements that create a unique yet elegant atmosphere. Cocktails are the highlight of the bar, and few come close to the perfection offered by the bartenders here.
If you\'re looking for something more upbeat and youthful, the \"Chelsea.\" is the perfect spot for you. Known for its indie and rock playlist and diverse crowd, it offers a welcoming atmosphere. The owner Paulus Kristoferitsch\'s has an extensive knowledge of music, and it reflects in the bar\'s one-of-a-kind playlist.
The \"Tür 7\" bar, hidden behind an unassuming wooden door, may be easy to miss. But once you manage to find it, it\'s worth the effort. The bar has an intimate atmosphere and a staff that is passionate about their cocktails. Be adventurous and ask for a custom-made cocktail; the bartenders will create something unique based on your taste preferences.
\"Volksgarten Pavilion\" offers a breathtaking view of the Volksgarten Park, a beautiful garden in the heart of Vienna. The bar opens during summer and high season and is a popular spot among locals and tourists alike. It\'s an ideal spot to enjoy a relaxed evening with friends or a romantic night out with your significant other.
If you\'re on a budget, \"Burggasse24.\" is one of the most affordable yet trendy bars in town. The chic interiors and friendly bartenders make it an excellent spot to hang out with friends. The bar often hosts live concerts and performances, adding to the lively atmosphere.
The \"Sneak In.\" is a speakeasy-style bar offering a unique atmosphere marked with vintage decorations and dimly-lit interior. The bartenders here are some of the best in town, creating drinks that are both delicious and intriguing. Try their house-made gin, which is reputed to be one of the best in the city.
\"Krypt.\" Located in the trendy 7th district, Krypt is a cozy bar famous for its massive selection of cocktails. The bar has a welcoming atmosphere and is often packed with locals. It\'s an excellent place to enjoy a few cocktails or a glass of wine with friends.
The Best Time to Visit Vienna\'s Bars
The bars in Vienna are typically open from 6 pm to 3 am, Tuesday to Sunday. However, the best time to visit these bars is between Thursdays and Saturdays, when the clubs are lively and bustling with people.
Dress Code and Etiquette at Vienna Bars
Viennese bars, as a rule, are highly formal, and they expect visitors to dress well. Most bars have a dress code that\'s strictly fulfilled, and you may be refused entrance if you do not adhere to it. Always be polite to the staff and fellow patrons, and don\'t talk too loudly, especially if it\'s a bar with an intimate atmosphere.
Best Accommodation in Vienna for Bar Hopping
Vienna has no shortage of hotel alternatives- from boutique to luxury hotels. If you\'re looking for hotels near one of the trendiest nightlife areas, the 7th district is the place to be. The district is home to numerous bars and clubs, such as the Sneak In and the Krypt, and is a stone\'s throw away from the city center.
Discovering Vienna\'s Best-Kept Secrets
Vienna\'s nightlife scene is always changing; therefore, keeping tabs on the newest and best bars is essential. Although the bars mentioned above are all excellent choices, the city has many more hidden gems. Keep exploring, and you will find new and exciting bars to add to your list.