Reading Time: 1 minute
Hello! Welcome to As Drunk by Exotic Wine Travel, a weekly column where we feature interesting wines that we encourage you to seek out. The reviews featured in this series may be written by either one or the both of us. The featured wines can be from obscure or well-known wine regions. We hope that these wine recommendations will keep you gastronomically curious and your palate invigorated.
Vina Laguna, Festigia Castello 2017
Vina Laguna is the largest producer in Istria but don't let that scare you off. They use only estate-grown fruit and make wonderful wines at all price points. One of the Vina Laguna signature wines is the Festigia Castello. This is a red blend of the best fruit from the vintage, historically it's a blend of Merlot, Syrah, and Cabernet Sauvignon. It's a wine that I buy and enjoy frequently thanks to its fine price point (<11 Euros in Croatia).
Learn more about Vina Laguna at 0:58 in the video.
I've had every vintage of this wine. While it's always good, every time the wine leaves me wanting a bit more. This vintage is the first Festigia Castello that is a true Bordeaux blend. While 2017 wasn't a great vintage in Istria for reds, head winemaker Milan Budinski loves this Festigia Castello. "I think it's very good if not the highest quality considering the quality of fruit, complexity, and typicity," he says. "I think it's a very distinct style amongst other Bordeaux blends produced."
The Vina Laguna, Festigia Castello 2017 is a Bordeaux blend of Cabernet Sauvignon, Merlot, and Cabernet Franc. There are bright flavors of capsicum, sour cherry, tobacco, and capsicum. It's an incredibly elegant wine with great wood integration. I always want a longer finish from the wines in the Castello line. This has that length guided by silky tannins.
This is the finest red wine from Vina Laguna that I've tasted. It trumps the excellent 'LV' Festigia Riserva 2015, Festigia Riserva Cabernet Sauvignon 2011, and Festigia Castello 2012.
Score: 91/100
You can find out more about our scoring system on the WINE RATING page.
************
Want to learn more about Croatian wine?
Our visitor-friendly wine travel guidebook to Croatia is available on Amazon now!
Check out Cracking Croatian Wine: A Visitor-Friendly Guide for more information.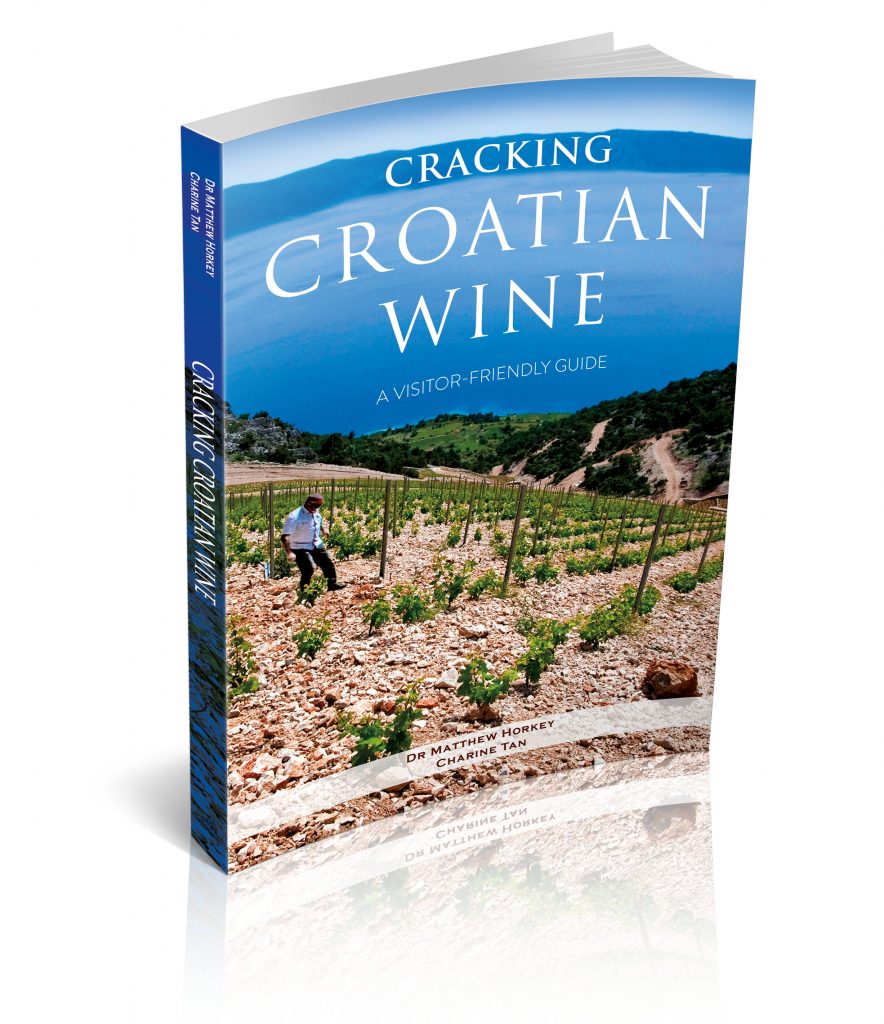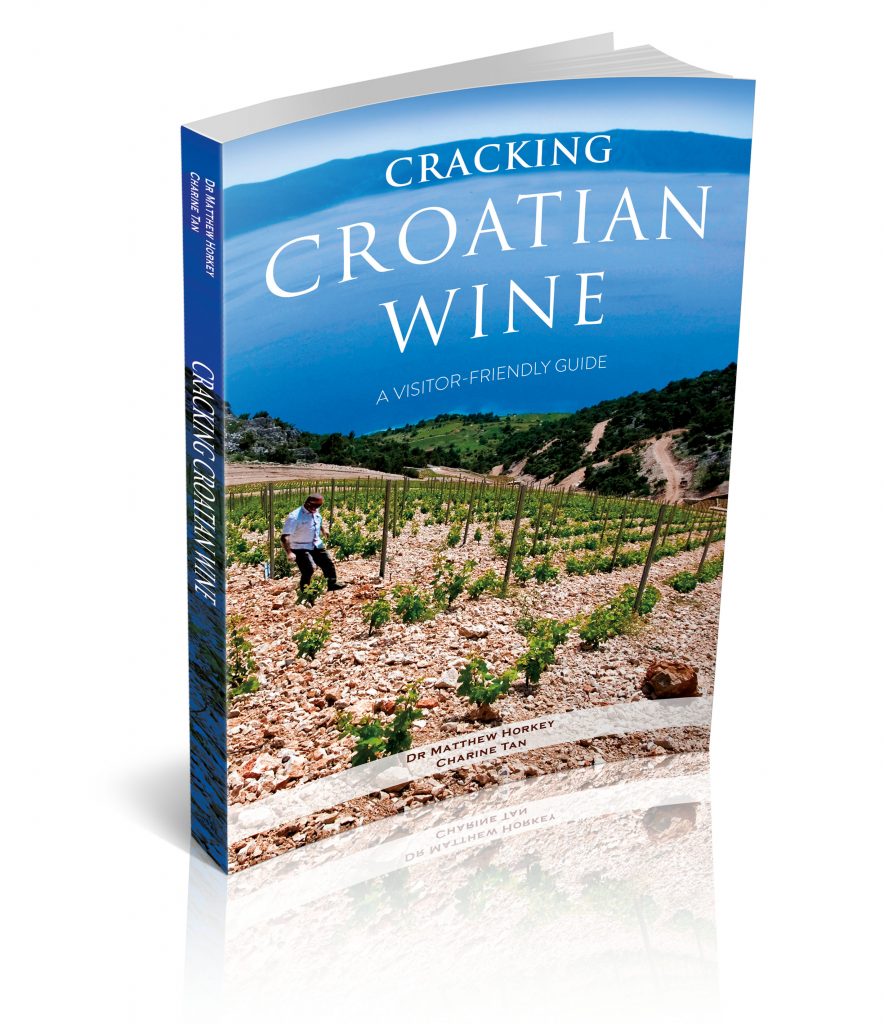 ---
Please note that the opinions expressed are our own and have not been paid for in any way. We do not sell editorial content as that would destroy the legitimacy of our reviews and the trust between Exotic Wine Travel and its readers. On occasion, we extend the option of purchasing the wines we review or/and the products we spotlight. Some of these product links are set up through affiliate programs, which means Exotic Wine Travel gets referral credits if you choose to purchase these items via the links we provide.