Vinaria Din Vale Feteascã Neagrã 2016
Reading Time: [est_time] Hello! Welcome to As Drunk by Exotic Wine Travel, a weekly column where we feature interesting wines that we encourage you to seek out. The reviews featured in this series may be written by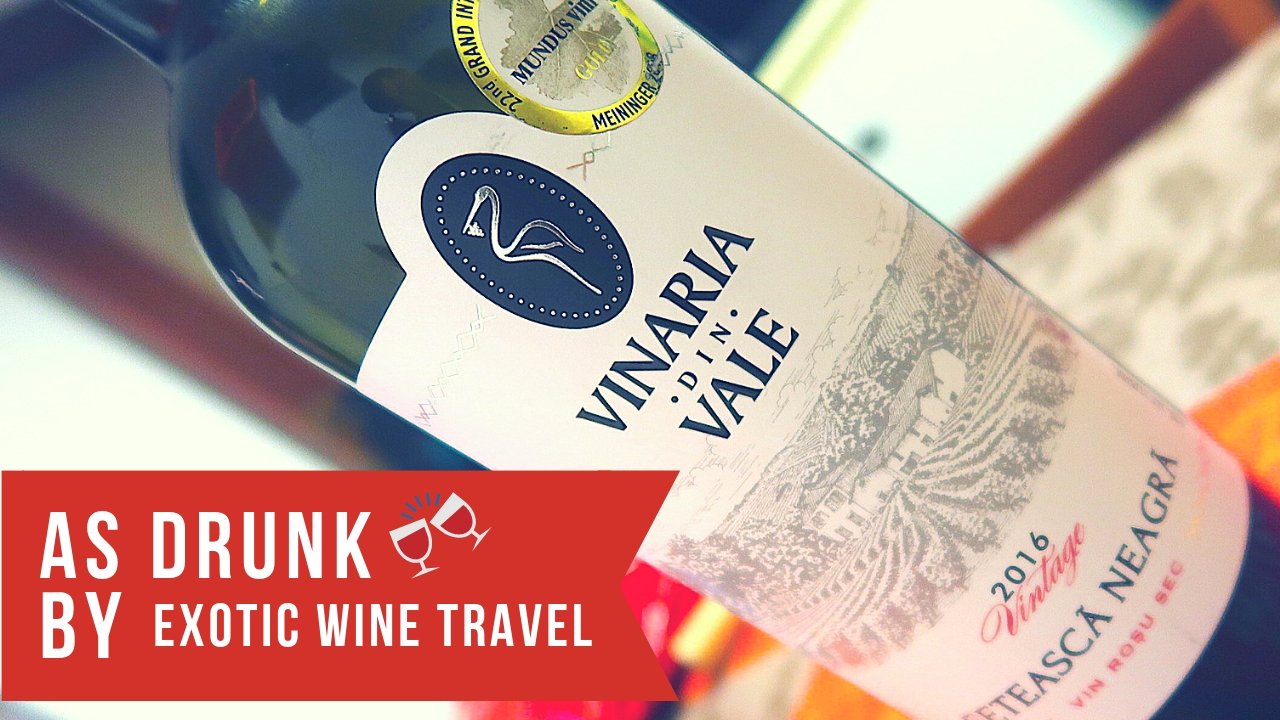 Reading Time: 1 minute
Hello! Welcome to As Drunk by Exotic Wine Travel, a weekly column where we feature interesting wines that we encourage you to seek out. The reviews featured in this series may be written by either one or the both of us. The featured wines can be from obscure or well-known wine regions. We hope that these wine recommendations will keep you gastronomically curious and your palate invigorated!
Vinaria Din Vale, Feteascã Neagrã 2016
We judged at the 2018 IWCB (International Wine Competition Bucharest) in Iași, Romania. It was a wonderful experience judging wines from Romania, the Republic of Moldova, and other countries around the world. Every morning consisted of blind tasting and judging of the wines which was followed by lunch, where all the wines were available to re-taste with their identities revealed. You can see the whole process in our video "What It's Like to Judge in a Wine Competition" below.
Over the course of the four-day competition, wines from the Republic of Moldova surprised us. We tasted many delicious and well-made wines made from both international and local grape varieties. On the last day, we asked for a few samples from the Republic of Moldova. One of these bottles was the Vinaria Din Vale Feteascã Neagrã 2016. Upon opening it at home, both of us were impressed.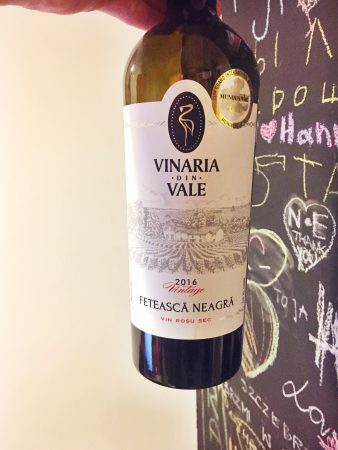 The Vinaria Din Vale Feteascã Neagrã 2016 is no stranger to awards. This wine has won a silver medal at the Decanter World Wine Awards and a gold medal at the Mundus Vini competition. Our panel at the IWCB also gave it a gold medal.
The Vinaria Din Vale Feteascã Neagrã 2016 is a flat-out delicious red wine. It has the typical notes of Feteasca Neagra, black plum, black cherry, incense, cumin, and oak. It's not jammy like many examples of Feteascã Neagrã tend to be. It's full and plush on the palate with being clumsy and is fantastic with food. If there was more complexity and a longer finish this would score even higher. It's a great introduction to wine from the Republic of Moldova.
89/100 (You can find out more about our scoring system on the Wine Rating page.)
Find or buy on Wine-Searcher.
---
Please note that the opinions expressed are our own and have not been paid for in any way. We do not sell editorial content as that would destroy the legitimacy of our reviews and the trust between Exotic Wine Travel and its readers. On occasion, we extend the option of purchasing the wines we review or/and the products we spotlight. Some of these product links are set up through affiliate programs, which means Exotic Wine Travel gets referral credits if you choose to purchase these items via the links we provide.