Visit Napa Valley: A Guide To The Best Wineries And Attractions
Visit Napa Valley: A Guide to the Best Wineries and Attractions Napa Valley is known for its exceptional grape varieties and picturesque vineyards, making it an ideal destination for wine lovers. The valley is located in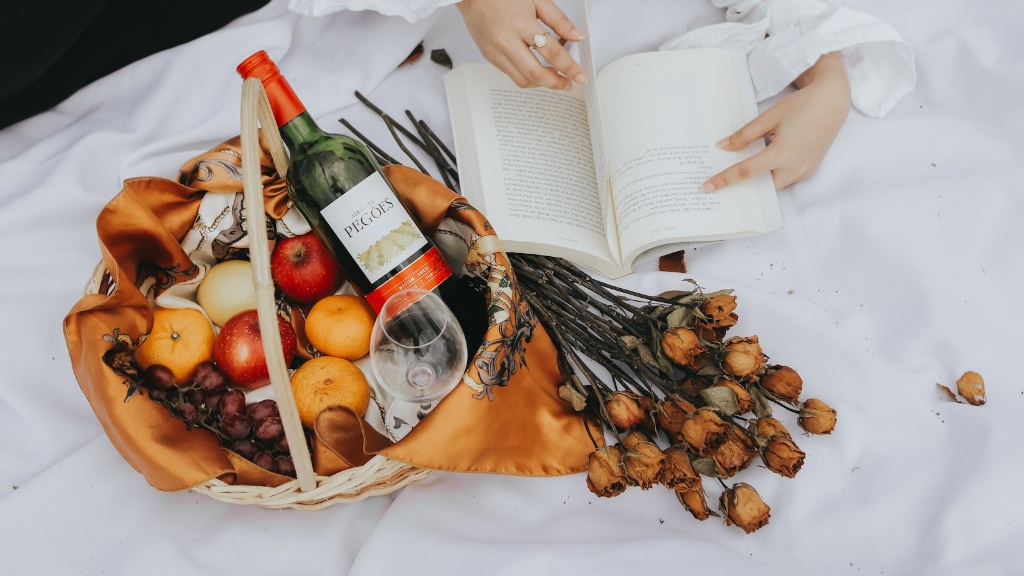 Visit Napa Valley: A Guide to the Best Wineries and Attractions
Napa Valley is known for its exceptional grape varieties and picturesque vineyards, making it an ideal destination for wine lovers. The valley is located in northern California and covers an area of 30 miles stretching from Napa in the south to Calistoga in the north. With over 400 wineries, a vast array of restaurants, and scenic landscapes, Napa Valley never fails to amaze its guests. In this guide, we will take a tour of some of the best wineries and attractions that make Napa Valley a wine lover\'s paradise.
Wineries
1. Castello di Amorosa: A medieval Italian inspired winery that stands out with its stunning structure and breathtaking views. It is a replacement of an ancient castle and boasts 30 acres of vineyards, underground caves, animal farms, and tranquil gardens. The castle is a perfect spot for an afternoon picnic or a romantic dinner just as the sun sets. Visitors can get to sample different types of wines while touring this iconic landmark.
2. Domaine Carneros: Overlooking the Carneros region is Domaine Carneros, another must-visit winery. It is known for its luxurious sparkling wines, elegant champagne and delicious culinary experiences. Domaine Carneros is the perfect place to relax with friends and family and enjoy a glass of wine while soaking in the breathtaking views of the surrounding vineyards.
3. Chateau Montelena: This winery is famous for its world-class wines and unique architecture. The winery was established in 1882 and has since then remained a prominent landmark in Napa Valley. The vineyard boasts over 120 acres of vineyards, and visitors can enjoy guided tours, wine tasting, and a peaceful ambiance.
Attractions
1. Hot Air Balloon Ride: For an unforgettable experience, soaring above Napa Valley is something you cannot afford to miss. The ride offers panoramic views of the vineyards, wineries, and the surrounding landscape. Visitors get to experience a sense of tranquility and peace as the balloon gently glides in the cool morning breeze.
2. Napa Valley Wine Train: Lovers of luxury and history can experience a train ride aboard the Napa Valley Wine Train. The train offers multiple classes of service, and the guests get to enjoy a three-hour ride while enjoying exquisite cuisine with their wine selections.
3. Robert Louis Stevenson State Park: For nature enthusiasts, the Robert Louis Stevenson State Park provides an excellent hiking experience. The park boasts over 5000 acres of terrain, with scenic views of Mount St. Helena, volcanic formations, and hillside vistas.
Insights and Analysis
Napa Valley has evolved into a prominent wine-producing region in the world. The region has maintained its reputation by embracing sustainability and environmental consciousness. In recent years, many wineries have adopted water and energy-saving techniques that minimize waste and reduce environmental impact. This move is key in attracting eco-tourists and contributing to the preservation of the natural environment.
In conclusion, Napa Valley is an ideal destination for wine lovers, nature enthusiasts, and those seeking tranquility and peace of mind. The combination of vineyards, wineries, and scenic landscapes creates an experience that is second to none. Visitors will appreciate the unique experiences offered by each winery and attraction, and it\'s undeniable that the world-class wines in Napa Valley will be one of the most memorable things about their trip.
Additional Sections
Section 1: Best Restaurants in Napa Valley
1. The French Laundry: A world-renowned restaurant that prides itself on creating exquisite meals from locally grown crops.
2. Bouchon Bistro: A charming bistro that offers delicious French cuisine and a remarkable wine selection to match.
3. Ad Hoc: A family-style eatery that serves traditional comfort food in a warm and inviting ambiance.
4. Bottega Napa Valley: A restaurant that offers traditional Italian cuisine with a modern twist.
5. Oxbow Public Market: A two-story market that offers an extensive variety of gourmet food choices.
Section 2: Outdoor Activities in Napa Valley
1. Napa River Trail: This 10.8-mile trail is the perfect place to go for a leisurely bike ride or hike.
2. Alston Park: A beautiful park with multiple walking and jogging trails and scenic views of Napa Valley.
3. Mount St. Helena: Visitors can hike and climb to reach the summit of Mount St. Helena, which provides spectacular views of the entire valley.
4. Calistoga Ranch: A beautiful resort that offers guests opportunities to participate in outdoor activities such as hot air ballooning, horseback riding, and hiking.
5. Napa Valley Horse Company: Horseback riding through the beautiful vineyards and wineries of Napa Valley is an experience that no visitor should miss.
Section 3: Wine Tasting Tips for Beginners
1. Start Small: Begin by tasting lighter or white wines before progressing into the heavier and red wines.
2. Taste Different Varieties: Sample different varieties from different regions and vineyards to identify what you like best.
3. Take Your Time: Savor each taste and take small sips while enjoying the scenery and ambiance of the winery.
4. Engage in Conversation: Strike up a conversation with the tasting room staff and other visitors to learn more about the wines you are sampling.
5. Take Notes: Take notes to remember what you like or dislike about specific wines, vineyards, or regions. It can help you remember what to purchase later or recommend to others.
Section 4: Romantic Getaways in Napa Valley
1. Meadowood Napa Valley Resort: Offers secluded cottages in a beautiful forested landscape that makes guests feel immersed in nature.
2. Villagio Inn & Spa: A Tuscan-inspired hideaway that boasts a warm ambiance, a tranquil spa, and exceptional views of Napa Valley.
3. Indian Springs Resort: A vintage resort that exudes a quiet, romantic ambiance with hot springs and sprawling gardens.
4. Poetry Inn: A luxury bed and breakfast featuring exclusive and serene accommodation, exquisite food, and a panoramic view of Napa Valley.
5. Solage Resort and Spa: A modern chic hideaway that boasts luxurious accommodations, eco-friendly pools, and a Michelin-starred restaurant.