Washington State Wineries: Exploring The Best Wines In The Pacific Northwest
The Pacific Northwest is home to some of the best wineries in the United States, and Washington State is no exception. With over 1,000 wineries and more than 50,000 acres of vines, the state has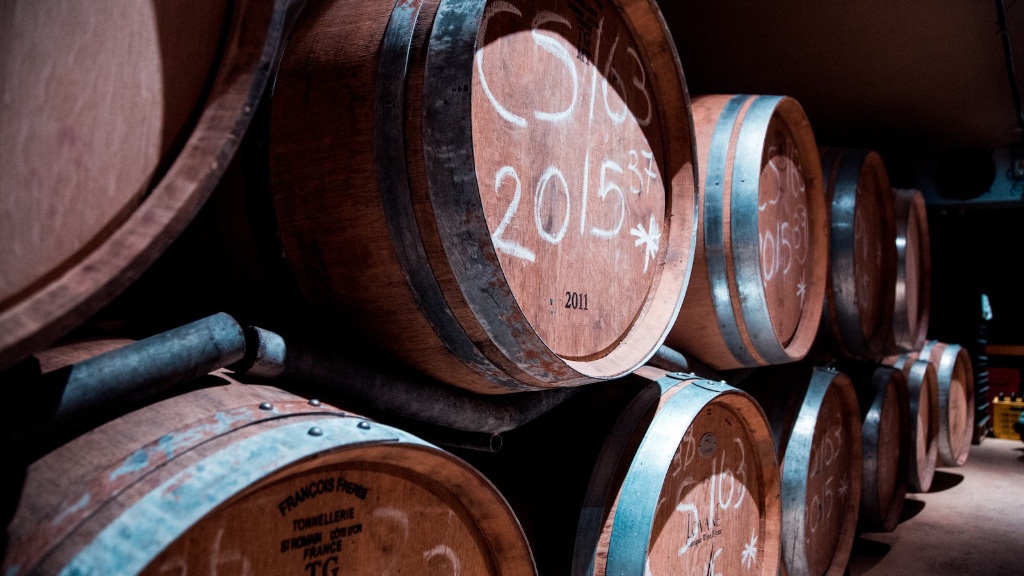 The Pacific Northwest is home to some of the best wineries in the United States, and Washington State is no exception. With over 1,000 wineries and more than 50,000 acres of vines, the state has quickly become a hotspot for wine enthusiasts from all over the world. From bold reds to crisp whites, Washington State wineries offer a range of high-quality wines that are sure to please any palate.
Washington State's wine industry has seen significant growth in recent years. According to the Washington State Wine Commission, the state's wine industry contributed $8.6 billion to the local economy in 2019. The industry also employs over 30,000 people and attracts millions of visitors each year. With such impressive numbers, it is no wonder that Washington State is quickly becoming known as one of the best wine regions in the world.
One of the things that sets Washington State wineries apart from their counterparts in other regions is the unique climate and geography of the area. The region is known for its hot, dry summers and cool nights, which provide ideal growing conditions for many grape varieties. The state's wineries are also situated in several geographic areas, each of which has its own unique microclimate, soil composition, and topography. This diversity allows winemakers to experiment with different grape varieties and techniques, producing a range of high-quality wines that showcase the terroir of the region.
When it comes to Washington State wineries, there is no shortage of options to choose from. Some of the most notable wineries include Chateau Ste. Michelle, Columbia Crest, and Woodward Canyon, all of which have won numerous awards for their exceptional wines. For those looking to explore the region further, there are also several wine tours and tasting rooms available, which allow visitors to sample a variety of wines while taking in the stunning scenery.
To get an expert perspective on the Washington State wine industry, we spoke to John Bookwalter, the owner of Bookwalter Winery. According to Bookwalter, one of the things that sets Washington State wineries apart is their commitment to sustainability and environmental stewardship.
"Washington State winemakers are passionate about the land and the environment," says Bookwalter. "Many of us are pursuing sustainable farming practices and taking steps to reduce our carbon footprint. We want to ensure that future generations can continue to enjoy the same beautiful landscapes and high-quality wines that we do today."
Overall, Washington State wineries offer a unique and exciting wine experience that is not to be missed. Whether you are a seasoned wine aficionado or a curious newcomer to the world of wine, there is something for everyone to enjoy in this beautiful region of the Pacific Northwest.
The Best Red Wines in Washington State
Washington State's warm, dry climate and unique geography make it an ideal place to grow red wine varietals. Some of the best red wines in the region include Syrah, Cabernet Sauvignon, and Merlot. Syrah, in particular, has become one of the signature grapes of the region. The grape thrives in the state's warm climate and produces bold, flavorful wines with hints of blackberry, black pepper, and tobacco.
Cabernet Sauvignon is another popular red varietal in Washington State, producing wines with rich, full-bodied flavors and notes of black cherry, cassis, and vanilla. Merlot, although often overlooked, is also a standout grape in the region, producing elegant, well-structured wines with flavors of black cherry, plum, and chocolate.
Some notable Washington State wineries that specialize in red wines include Andrew Will, Betz Family Winery, and Hedges Family Estate.
The Best White Wines in Washington State
While Washington State is known for its red wines, the region also produces a range of high-quality white wines. Some of the best white varietals in the region include Chardonnay, Riesling, and Sauvignon Blanc. Chardonnay, in particular, is a standout grape in Washington State, producing crisp, refreshing wines with notes of green apple, citrus, and vanilla.
Riesling is also a popular white varietal in the region, producing wines with bright, juicy flavors of peach, apricot, and honey. Sauvignon Blanc, although not as commonly planted as some other white varietals, is also worth seeking out in Washington State, as it produces wines with lively acidity and flavors of grapefruit, melon, and grass.
Notable wineries that specialize in white wines include Poet's Leap, Novelty Hill-Januik Winery, and Syncline Winery.
Food Pairings for Washington State Wines
One of the great joys of wine is pairing it with delicious food. Washington State wines are no exception, and there are plenty of food pairings to explore in the region. When it comes to red wines, hearty dishes like grilled steak, roasted lamb, and beef stew are classic pairings that never disappoint. For white wines, lighter dishes like seafood, salads, and roasted vegetables are a great choice.
If you're not sure where to start, many Washington State wineries offer food and wine pairing experiences, which allow you to taste the wines alongside expertly crafted dishes that highlight the flavors and aromas of the wine.
The Future of Washington State Wineries
As the popularity of Washington State wines continues to grow, the future of the industry looks bright. According to John Bookwalter, the owner of Bookwalter Winery, the next few years are likely to bring exciting new developments in sustainability, technology, and winemaking techniques.
"We're always looking for ways to improve our wines and our processes," says Bookwalter. "There is so much potential in this region, and I can't wait to see what the future holds."
With a commitment to sustainability, a passion for quality, and an abundance of natural resources, Washington State wineries are poised to continue their ascent as one of the premier wine regions in the world.