What To Expect At The Nyc Food And Wine Festival
The NYC Food and Wine Festival is one of the most anticipated events in the culinary world, and it takes place every year in October. This festival brings together food and wine lovers from all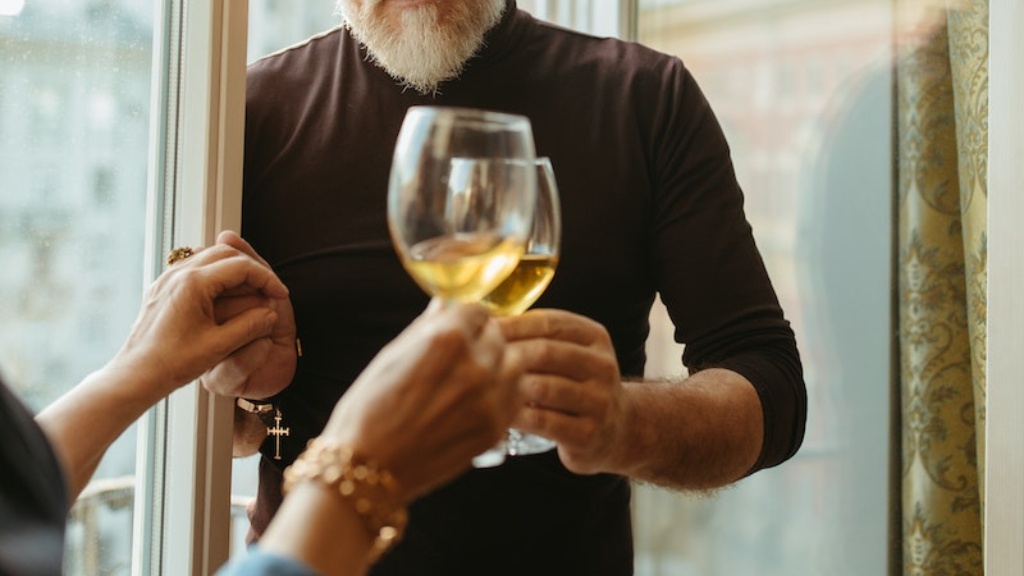 The NYC Food and Wine Festival is one of the most anticipated events in the culinary world, and it takes place every year in October. This festival brings together food and wine lovers from all over the world for a four-day extravaganza of gourmet food, fine wine, and celebrity chefs.
The festival, which began in 2008, has now grown to become one of the largest food and wine festivals in the country. Over the years, it has attracted some of the biggest names in the culinary world, including Martha Stewart, Emeril Lagasse, and Bobby Flay.
This year\'s festival promises to be the biggest one yet, with over 80 events spread across four days. From wine tastings to cooking demonstrations to celebrity chef dinners, there\'s something for everyone at this festival.
One of the highlights of the festival is the Grand Tasting, which takes place on the last two days of the event. This is where attendees can sample some of the best food and wine from around the world. There are over 130 vendors at the Grand Tasting, each offering their own unique dishes and wines.
Another popular event at the festival is the Burger Bash, where some of the top chefs in the country compete to create the best burger. This event is always a crowd-pleaser and is a must-see for any burger lover.
If you\'re interested in learning how to cook like a pro, there are plenty of cooking demonstrations and classes to choose from. Some of the world\'s most renowned chefs, such as Mario Batali and Scott Conant, will be hosting classes and demonstrations throughout the festival.
In addition to the food and wine, there are also some exclusive parties and events that take place during the festival. The Blue Moon Burger Bash presented by Pat Lafrieda Meats, is one of those events. This exclusive event features some of the best burgers in the city and is a must-attend for all burger lovers.
Finally, if you\'re looking for a unique dining experience, be sure to check out the Chef\'s Table at the festival. This is where you can dine with some of the most famous chefs in the world and get an up-close look at their culinary skills.
Food Trends at the NYC Food and Wine Festival
One of the great things about the NYC Food and Wine Festival is that it\'s a great place to spot food trends. Each year, there are a few food items that seem to be everywhere at the festival.
This year, it looks like the big trend is going to be plant-based food. Many of the vendors at the festival are offering vegetarian and vegan options, and there will be a few events dedicated entirely to plant-based food.
In addition to plant-based food, artisanal snacks are also expected to be a big trend at this year\'s festival. These snacks are made with high-quality ingredients and are often created by small, independent producers.
Finally, expect to see plenty of unique cocktail and wine offerings at this year\'s festival. Many of the vendors are offering drinks made with exotic ingredients and creative flavor combinations.
Expert Perspectives on the NYC Food and Wine Festival
We talked to a few experts in the culinary world to get their thoughts on the NYC Food and Wine Festival.
Marc Murphy, a celebrity chef and restauranteur, says that the festival is a great opportunity to try new things. \"The festival brings together so many great chefs and food vendors, and it\'s a great way to try new foods and wines that you might not otherwise have the chance to sample,\" he says.
Similarly, food critic and writer Ruth Reichl says that the festival is a great place to learn about different cuisines. \"There are so many different types of food at the festival, from Indian to Korean to Greek. It\'s a great way to explore different cuisines and learn about new flavors,\" she says.
How to Make the Most of Your Time at the NYC Food and Wine Festival
With so many events and vendors to choose from, it can be overwhelming trying to decide what to do at the festival. Here are a few tips to help you make the most of your time:
Plan ahead. Take a look at the schedule and decide which events and tastings you\'re most interested in attending.
Get there early. Lines can be long, so it\'s a good idea to arrive early to avoid the crowds.
Wear comfortable shoes. You\'ll be doing a lot of walking and standing, so wear shoes that are comfortable and easy to walk in.
Bring a water bottle. It\'s important to stay hydrated, especially if you\'re sampling a lot of wine and food.
What Attendees Can Expect in the Future
The NYC Food and Wine Festival has grown significantly over the past decade, and it shows no signs of slowing down. In the future, attendees can expect even more events and tastings, as well as more opportunities to learn about different cuisines and wines.
As the festival continues to grow, it\'s also likely that we\'ll see more focus on sustainable and locally-sourced food. These are trends that are already gaining momentum in the culinary world, and it\'s likely that they\'ll become even more prominent at the festival in the coming years.
The Impact of the NYC Food and Wine Festival on the Culinary World
Finally, it\'s worth considering the impact that the NYC Food and Wine Festival has had on the culinary world. The festival has helped to create a community of food and wine lovers, and it has provided a platform for up-and-coming chefs and food producers to showcase their talents.
Additionally, the festival has helped to raise awareness about important culinary issues, such as sustainability and the importance of locally sourced food.
Overall, the NYC Food and Wine Festival is an important event in the culinary world, and it\'s something that all food and wine lovers should experience at least once.