Where To Eat In Paris In 2023: A Foodie\'s Guide
In 2023, Paris continues to be a top destination for foodies around the world who are eager to indulge in the city\'s culinary offerings. With a plethora of dining options, from Michelin-starred restaurants to charming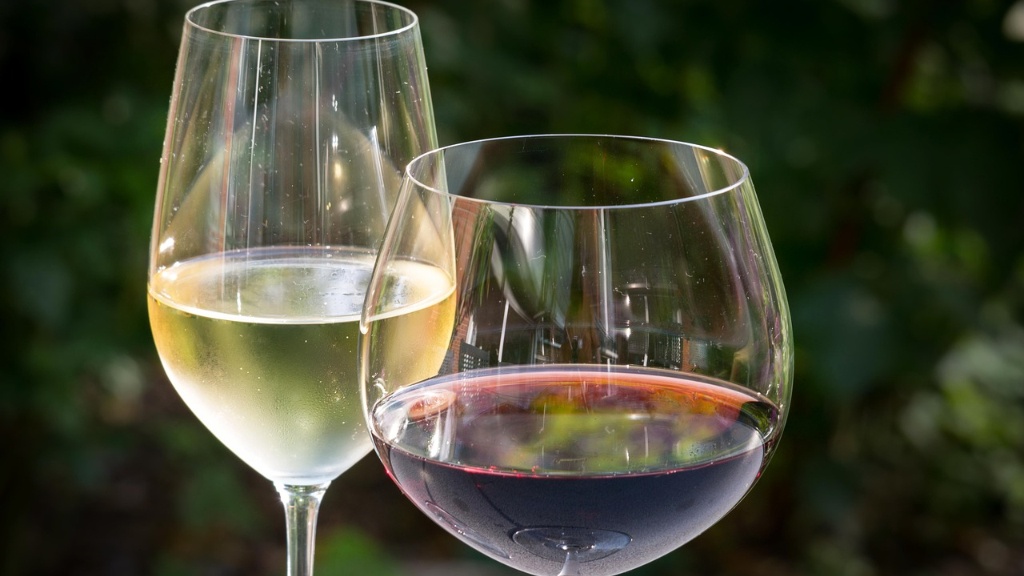 In 2023, Paris continues to be a top destination for foodies around the world who are eager to indulge in the city\'s culinary offerings. With a plethora of dining options, from Michelin-starred restaurants to charming bistros, it can be overwhelming to navigate the bustling food scene. However, fear not, as we bring you a guide on where to eat in Paris in 2023.
If you are looking for a fine dining experience, make your way to Alain Ducasse au Plaza Athénée, a three Michelin-starred restaurant that focuses on naturalness and simplicity. The restaurant sources its ingredients from local producers and offers a contemporary take on French cuisine. For those looking for a fusion of Japanese and French flavors, the newly opened TEMPO by Kei in the 1st arrondissement, is a must-visit. The restaurant offers a tasting menu featuring artful dishes such as seabass with miso and wasabi, and wagyu beef with truffles.
For a casual yet chic dining experience, head to Clover Grill in the 2nd arrondissement, where Chef Jean-François Piège serves up delicious grilled meats and seasonal vegetables. If you are in the mood for a traditional French bistro experience, visit Le Comptoir du Relais in the 6th arrondissement. The restaurant, run by Chef Yves Camdeborde, offers classic dishes such as escargot and beef tartare in a cozy setting.
If you are a fan of sweet treats, Paris has plenty of options that will satisfy your sweet tooth. Head to Pierre Hermé in the 8th arrondissement, which is known for its exquisite macarons in flavors such as rose petal and passion fruit. For those who prefer chocolate, La Maison du Chocolat in the 16th arrondissement offers a range of handmade chocolates and pastries.
While the above mentioned restaurants are certainly worth a visit, Paris also has a thriving street food scene that should not be missed. In the 11th arrondissement, the Marché Bastille offers a variety of street food stalls serving everything from crepes to falafel. For something truly unique, visit Food Market in the 18th arrondissement, which is a pop-up food market that takes place on weekends in various locations around the city. Here, you can sample dishes from up-and-coming chefs and food trucks.
To truly immerse yourself in Parisian culture, visit one of the city\'s many food markets. The Marché d\'Aligre in the 12th arrondissement is a bustling market that sells fresh produce, meats, and cheeses. The Marché des Enfants Rouges in the 3rd arrondissement is Paris\' oldest covered market and offers a wide range of food stalls serving everything from Moroccan tagine to Japanese ramen.
Paris is home to some of the world\'s most renowned pastry chefs, and no foodie\'s trip to Paris is complete without sampling some of their creations. Chef Cyril Lignac\'s pastry shop, La Pâtisserie Cyril Lignac in the 11th arrondissement, is known for its decadent cakes and tarts. For something truly unique, visit Sadaharu Aoki in the 6th arrondissement, which combines French pastry techniques with Japanese flavors.
Perspectives from Experts
\"Paris has always been a top destination for gourmands, and the food scene in 2023 continues to impress. Chefs are focusing on sustainable and local ingredients, and there is a renewed interest in traditional French cuisine,\" says food critic Marie-Claude Lefebvre.
\"One trend we are seeing is an increased interest in vegetarian and vegan options. Chefs are experimenting with plant-based ingredients and creating dishes that are not only delicious but also healthy,\" says Chef Thierry Marx.
Ingredient Spotlight
Truffles are a prized ingredient in French cuisine, and Paris is home to some of the world\'s best truffle dishes. Chefs use both black and white truffles in their dishes, with the latter being the more expensive option. White truffles can cost up to €5,000 per kilogram and are only available for a few weeks each year.
Future Food Trends
With the rise of technology, we can expect to see more innovative food experiences in the future. Virtual reality dining experiences are already being trialed in some restaurants, allowing diners to immerse themselves in a different world while enjoying their meal. We may also see an increase in personalized nutrition, with chefs and restaurants tailoring their menus to individuals\' specific dietary requirements and preferences.
Historical Influence on Parisian Cuisine
Parisian cuisine has been influenced by many cultures over the years. In the 17th century, Queen Catherine de\' Medici brought Italian chefs to France, who introduced new ingredients such as truffles, artichokes, and pasta. In the 20th century, French cuisine became more accessible to the masses with the advent of the brasserie, which served affordable French dishes to a wider audience.
Iconic French Dishes
French cuisine is known for its iconic dishes, such as coq au vin, bouillabaisse, and escargot. One dish that has stood the test of time is the humble croissant, which originated in Vienna but was popularized in France. The flaky, buttery pastry has become an iconic symbol of French cuisine and is a must-try when in Paris.
Local Hidden Gems
The 19th arrondissement may not be on every tourist\'s radar, but it is home to one of Paris\' hidden gems, Le Verre Volé. This wine bar and restaurant serves natural wines and delicious small plates in a cozy setting. In the 20th arrondissement, La Reine de Saba offers authentic Ethiopian cuisine, with dishes such as injera and doro wat.