Where To Eat In Valencia: A Guide To The Best Restaurants
Valencia, located on the eastern coast of Spain, is known for many things- its stunning beaches, bustling nightlife, and charming old town. But perhaps one of its most notable attributes is its culinary scene. As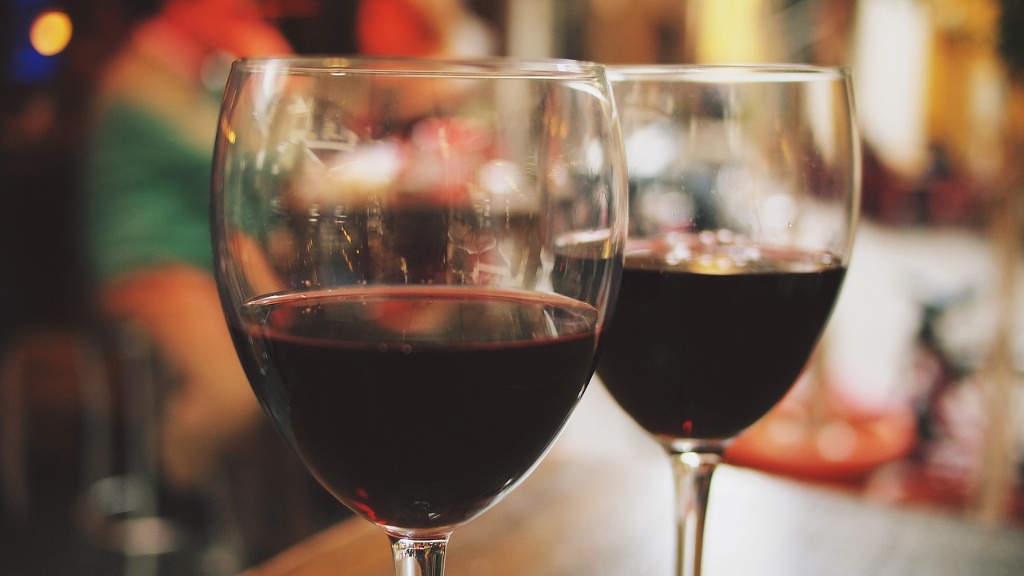 Valencia, located on the eastern coast of Spain, is known for many things- its stunning beaches, bustling nightlife, and charming old town. But perhaps one of its most notable attributes is its culinary scene. As one of the country\'s gastronomic hubs, the city is home to a wide array of eateries, from trendy tapas bars to traditional paella restaurants. Here\'s a guide to some of the best places to eat in Valencia.
When it comes to Valencian cuisine, there\'s one dish that reigns supreme- paella. And there\'s no better place to try it than at La Pepica, one of the city\'s oldest and most renowned paella spots. Founded in 1898, this beachfront restaurant serves up classic Valencian paella made with the freshest ingredients. The atmosphere is casual and laidback, perfect for a relaxing meal by the sea.
For those seeking a more contemporary dining experience, Ricard Camarena\'s eponymous restaurant offers a modern take on traditional Valencian cuisine. The Michelin-starred eatery serves up avant-garde dishes like \"seawater foam\" and \"tomato sorbet,\" all made with locally-sourced ingredients. The sleek, minimalist décor provides a stylish backdrop for the food.
If you\'re looking for a more casual atmosphere, Bar Pilar is a must-visit. Tucked away in the atmospheric El Carmen neighborhood, this tiny bar is known for its delicious montaditos, or mini sandwiches. Choose from toppings like smoked salmon or Iberico ham, and wash it down with a local beer or vermouth.
For a truly special dining experience, head to El Poblet. Another of Camarena\'s restaurants, this two-Michelin-starred establishment is located in a stunning 19th-century building in the city center. The menu changes regularly, but expect a range of creative dishes showcasing cutting-edge techniques and flavors.
When it comes to tapas, it\'s hard to beat La Taberna de la Reina. Located in the heart of Valencia\'s historic district, this buzzing bar is a local favorite. Try the crispy calamari, the juicy stuffed peppers, or any of the other classic tapas dishes on offer.
For a vegetarian-friendly option, head to Copenhagen. This trendy Scandinavian-style eatery offers a variety of plant-based dishes, from creative salads to vegan burgers. The bright, airy space is perfect for a leisurely lunch or brunch.
No guide to Valencia\'s food scene would be complete without a mention of horchata. This sweet, milky drink made from tiger nuts is a local specialty, and there\'s no better place to try it than at Horchatería de Santa Catalina. This charming café, located in the heart of the city, serves up freshly made horchata alongside traditional baked goods like fartons (sweet breadsticks).
Foodie Tours and Workshops
If you\'re looking to delve deeper into Valencia\'s culinary culture, there are plenty of foodie tours and workshops on offer. The Valencia Street Food Tour takes you on a guided tour of the city\'s best street food spots, while the Valencia Central Market Tour introduces you to local food producers and vendors. For those looking to get hands-on, workshops like the Paella Cooking Experience allow you to learn how to make this Valencian staple from scratch.
The City\'s Best Wine Bars
No meal is complete without a glass of wine, and Valencia has no shortage of excellent wine bars. One of the most popular is La Vinya del Senyor, which boasts an extensive wine list alongside stunning views of the city\'s Gothic cathedral. For a more intimate atmosphere, head to the cozy Bar Almudin, which offers local wines by the glass alongside a range of artisanal cheeses and meats.
Hidden Gems: Secret Restaurants and Bars
For those willing to venture off the beaten path, Valencia has a wealth of hidden gems to discover. One such spot is La Más Bonita, a quirky restaurant and café tucked away in the city\'s Ruzafa neighborhood. The eclectic décor, featuring vintage furniture and colorful murals, is as delightful as the food. Another hidden gem is Café de las Horas, a bar and restaurant housed in a former brothel. The opulent interior, complete with chandeliers and velvet armchairs, provides a decadent backdrop for cocktails and tapas.
Street Food: What to Try
Valencia\'s street food scene is not to be missed, and there are a few classic dishes you simply have to try. One is the bocadillo de calamares, a crunchy sandwich filled with calamari rings and aioli. Another is the buñuelo de bacalao, a flavorful fritter made with salt cod. And of course, no street food tour would be complete without a taste of churros con chocolate, a sweet, fried dough dessert dipped in rich hot chocolate.
Valencia\'s food scene is one of the city\'s major draws, and with good reason. From traditional paella spots to trendy tapas bars, there\'s something for every palate. So whether you\'re a serious foodie or just looking for a tasty meal, be sure to explore Valencia\'s culinary offerings on your next trip to Spain.