Wine And Dine: A Guide To The Best Restaurants In Walla Walla
Walla Walla, located in Washington State, is known for its picturesque beauty and thriving wine industry. That\'s why it\'s no surprise that there are many fantastic restaurants in this region. Whether you\'re a foodie, wine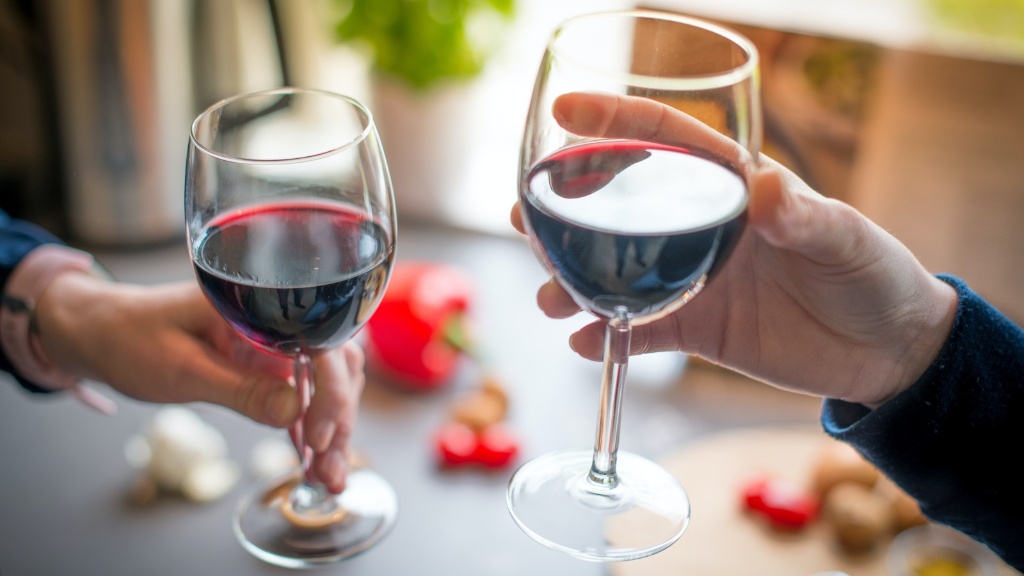 Walla Walla, located in Washington State, is known for its picturesque beauty and thriving wine industry. That\'s why it\'s no surprise that there are many fantastic restaurants in this region. Whether you\'re a foodie, wine connoisseur, or just trying to find somewhere new to explore, this guide will show you the best places to wine and dine in Walla Walla.
One of the most popular restaurants in the area is Whitehouse-Crawford. It\'s located in a repurposed mill and has a menu that features Pacific Northwest cuisine. The restaurant has received numerous awards, including being named as one of the top 100 restaurants in the nation by OpenTable. With an extensive wine list, you\'ll be able to find the perfect accompaniment to your meal.
Another hotspot is Passatempo Taverna, which specializes in Italian cuisine. The restaurant has a modern and sleek interior and offers outdoor seating during the warmer months. They serve house-made pasta, wood-fired pizza, and have a wide variety of Italian wines to choose from.
For those looking for something a bit more casual, Southfork Public House is a great option. The restaurant has a rustic feel and offers a menu filled with comfort food favorites, like burgers and fried chicken sandwiches. Pair your meal with a local microbrew or one of their signature cocktails.
Walla Walla is home to many vineyards, and many of them have their own restaurants. One of the most renowned is The Vine restaurant at Cameo Heights Mansion. The property features a luxurious bed and breakfast and an attached restaurant that offers haute cuisine made with locally-sourced ingredients. Not only does the restaurant have an exquisite menu, but it\'s also located in a stunning setting that overlooks orchards, vineyards, and the Walla Walla River valley.
The award-winning Saffron Mediterranean Kitchen is another popular restaurant. The menu focuses on Mediterranean dishes and features a wide array of vegetarian and vegan options. The ambiance is cozy and intimate, making it an excellent option for a romantic dinner or celebration.
Located in a renovated Ford garage, TMACs is a more casual option that offers elevated bar food. With an extensive draft beer list and artisan cocktails, it\'s a wonderful place to unwind and relax. TMACs is known for its mac and cheese, which comes in several different varieties, including a vegan option.
The Marc Restaurant is one of the best fine-dining experiences in Walla Walla. The restaurant is located in the Marcus Whitman Hotel and has a menu that features Northwest-inspired cuisine. They work with local farmers and winemakers to create unique and unforgettable dishes. Plus, their wine list has over 500 options.
Wine Tasting Experiences
In addition to dining, Walla Walla is known for its wine scene. Many wineries offer tasting experiences that are paired with food. Some of the best places for wine tastings include Dunham Cellars, L\'Ecole No. 41, and Charles Smith Wines. These wineries not only offer delicious wines, but also have breathtaking views of the valley.
One unique option is Tertulia Cellars, which operates out of a renovated barn. The barn has a modern feel and offers tastings of their handcrafted wines while looking out over the vineyards.
Another standout is Reynvaan Family Vineyards, which offers tastings by appointment only. The tasting room is located in an old farmstead that dates back to 1916. The experience is intimate, and the wines are some of the best in the region.
For those who enjoy sparkling wine, Argyle Winery is a must-visit. They specialize in bubbly and offer tastings that showcase their unique range of sparkling wine. Additionally, their tasting room has a contemporary design that\'s unlike any other in the valley.
Whether you\'re an experienced wine drinker or a novice, there\'s a tasting experience that\'s perfect for you in Walla Walla. Each winery has its own unique ambiance, making every tasting an unforgettable experience.
Outdoor Dining Options
Walla Walla enjoys sunny weather for most of the year, making outdoor dining a popular option. One of the best places for outdoor dining is Brasserie Four, which has a lovely patio that\'s perfect for brunch or lunch. They serve classic French dishes with a local twist and have a charming, laid-back atmosphere.
Sapolil Cellars is another great option for outdoor dining. They have a stage where local bands often play, making it a fun place to enjoy dinner and music. Their menu features seasonal items, and they have an impressive wine list that showcases the best of Walla Walla.
For those looking for an upscale outdoor experience, Walla Walla Steak Company has a beautiful rooftop patio that overlooks downtown. It\'s the perfect place to watch the sunset while enjoying a perfectly cooked steak.
A more casual option is El Sombrero, which has one of the best outdoor patios in the area. The restaurant serves traditional Mexican dishes, and their margaritas are some of the best in town.
Walla Walla is perfect for outdoor dining, and there are many options to choose from, no matter what your taste buds desire.
Brunch Spots
Walla Walla has many excellent brunch options, but one of the best is Bacon & Eggs. As the name suggests, the menu features all your favorite breakfast items, like pancakes, waffles, and, of course, bacon and eggs. Their cocktails are also a must-try, particularly the Bloody Mary.
Another standout is Maple Counter Café. They serve breakfast all day, and their menu includes creative twists on classic dishes, like lemon blueberry ricotta pancakes and sausage gravy poutine. Plus, they source many of their ingredients from local providers.
Located in a charming Victorian home, The Green Spoon is a cozy and welcoming brunch spot. They serve breakfast and lunch items, and all their dishes are made from scratch. Their French toast and quiche are particularly noteworthy.
For another unique brunch experience, visit Graze. Their menu emphasizes locally sourced ingredients and includes items like quinoa bowls and avocado toast. All their bread and pastries are made in-house and are the perfect complement to their coffee drinks.
No matter where you choose to brunch in Walla Walla, you\'re sure to have a delicious and memorable meal.
Take-Out and Delivery Options
Sometimes, you just don\'t feel like going out to eat. Luckily, many of Walla Walla\'s best restaurants offer take-out and delivery options. One standout is Andrae\'s Kitchen, which is known for its gourmet food truck. Their menu includes unique items like a fried chicken sandwich with kimchi and apple butter and braised oxtail with polenta.
Another great option is Coquette Bake Shop & Café. They offer breakfast and lunch items, as well as artisanal pastries. Their quiches and sandwiches are particularly delicious, and they also have vegetarian and gluten-free options.
The Olive Marketplace and Café is a fantastic choice for flavorful Mediterranean food. Their menu features hummus, falafel wraps, and lamb kabobs, all made with fresh ingredients. They also have a selection of wines, beers, and cocktails available for take-out.
For a pizza fix, Fire & Vine Wood Fired Pizza is a must-try. They use only the freshest ingredients, and their pizzas are cooked in a wood-fired oven, giving them a unique flavor. They also offer salads and appetizers, making it easy to create a complete meal.
No matter what your taste buds are craving, there\'s a restaurant in Walla Walla that offers take-out or delivery. It\'s the perfect way to enjoy a delicious meal in the comfort of your own home.