Wine Bar In Nyc: A Comprehensive Guide To The Best Spots
When it comes to wine bars in New York, the options are endless. There are trendy spots in Manhattan, cozy cellars in Brooklyn, and wine-specific bars scattered across the city. The New York wine scene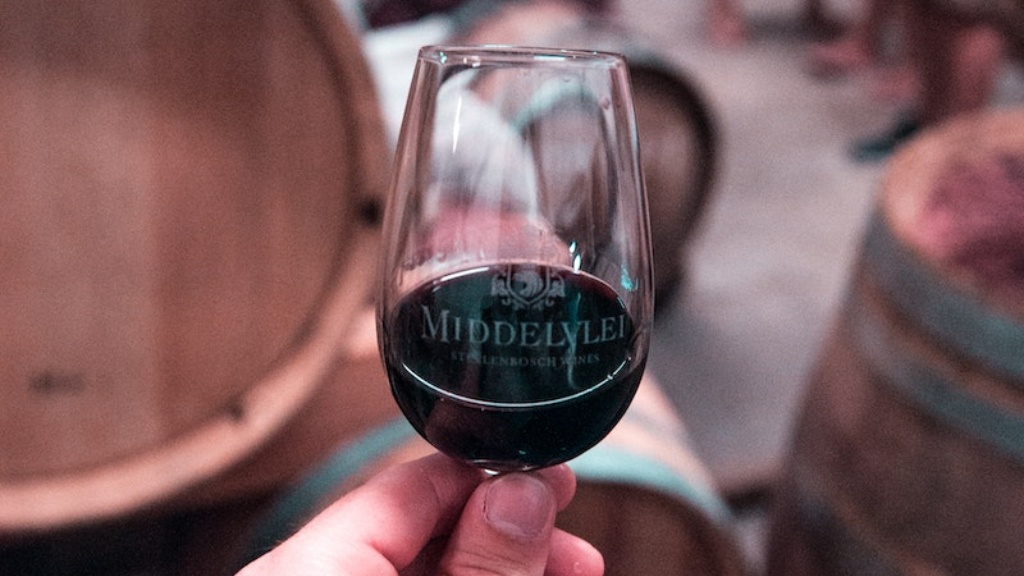 When it comes to wine bars in New York, the options are endless. There are trendy spots in Manhattan, cozy cellars in Brooklyn, and wine-specific bars scattered across the city. The New York wine scene is ever-evolving, with new bars popping up constantly. But with so many options, how do you know where to go? Fear not, as we\'ve compiled a comprehensive guide to the best wine bars in NYC.
If you\'re looking for a classic, upscale experience, head to Buvette in the West Village. This trendy spot offers an extensive wine list, complete with a knowledgeable staff who can help you choose the perfect pairing for your meal. The ambiance is cozy and intimate, with dim lighting and charming French decor. Be sure to try their signature dish, the croque-monsieur.
For those who prefer a more low-key atmosphere, look no further than The Four Horsemen in Williamsburg. This minimalist wine bar is owned by James Murphy, the frontman of the band LCD Soundystem. The menu is constantly changing, but you can always expect an impressive selection of natural and biodynamic wines. The rustic brick walls and bar provide a laid-back vibe, perfect for unwinding after a long day.
If you\'re a fan of Italian wines, Enoteca Maria in Staten Island should definitely be on your list. This cozy spot exclusively serves Italian wines, and the staff is happy to offer recommendations based on your preferences. The ambiance is intimate and charming, with exposed brick walls and warm lighting. Try their house-made pasta for a truly authentic experience.
If outdoor seating is a must for you, look no further than Dante, located in the heart of Greenwich Village. This Italian-inspired cafe offers a beautiful outdoor patio, perfect for enjoying a glass of wine on a warm summer night. The wine list is extensive, with options for every palate, and the food menu offers a range of delicious Italian dishes.
For those who are serious about their wine, look no further than Corkbuzz in Chelsea. This wine bar offers a comprehensive wine education program, including classes and tastings. The extensive wine list is curated by Master Sommelier Laura Maniec, and the food menu offers delicious small plates perfect for pairing. The ambiance is sleek and modern, with a comfortable atmosphere perfect for learning and exploring.
If you\'re a fan of natural and organic wines, Wildair in the Lower East Side is the spot for you. This trendy wine bar offers a constantly changing selection of wines, with a focus on small-batch and organic producers. The atmosphere is lively and energetic, with a hipster crowd and trendy decor. Be sure to try their famous fried squid dish.
For those who prefer a more intimate atmosphere, look no further than Brix Wine Shop in Harlem. This charming spot offers a carefully curated selection of wines, all of which can be tasted by the glass or purchased by the bottle. The staff is knowledgeable and friendly, and the atmosphere is cozy and welcoming. Be sure to check out their range of rare and unique bottles.
The Rise of Wine Bars in NYC
New York City has long been known as a hub for dining and nightlife, but in recent years, the wine bar scene has exploded. According to a report by Wine Spectator, the number of wine bars in New York City has doubled since 2014, reaching a total of over 200 establishments. This trend can be attributed to the rise of millennials and their desire for unique experiences and authentic flavors. Wine bars provide the perfect opportunity to explore new flavors and learn about the wines you\'re drinking.
In addition to providing a unique dining experience, wine bars also offer an opportunity for education. Many wine bars offer classes and tastings, teaching customers about different grape varieties and wine-making techniques. This educational aspect has proven to be a major draw for wine enthusiasts, who are eager to expand their knowledge and taste new wines.
Challenges Faced by Wine Bars
While the rise of wine bars in New York City has been exciting for wine enthusiasts, it hasn\'t come without its challenges. One major obstacle faced by wine bars is the rising cost of wine. Wine prices have increased significantly in recent years, making it difficult for small businesses to keep up. Additionally, wine bars are subject to stricter licensing requirements than traditional bars and restaurants, which can create additional hurdles for owners.
Another challenge faced by wine bars is competition. With so many options available, it can be difficult for new wine bars to stand out and establish a loyal customer base. However, many wine bar owners have found success by focusing on niche areas, such as natural wines or rare vintages.
Trends in the Wine Bar Industry
As the wine bar industry continues to evolve, several trends have emerged. One major trend is the focus on natural and biodynamic wines. These wines are made using organic, sustainable practices and minimal intervention, resulting in unique flavors and a more natural approach to winemaking. Additionally, many wine bars are beginning to offer food menus that are specifically designed to pair with wine, highlighting the unique flavors and textures of different varieties.
Another trend in the wine bar industry is the increasing popularity of wine on tap. This trend has been driven by the desire to reduce waste and minimize the impact on the environment, while also offering customers a fresher product. Wine on tap is also more cost-effective for bar owners, as it eliminates the need for individual bottles.
The Future of Wine Bars
As the wine bar industry continues to grow and change, the future looks bright. With a renewed focus on education and unique experiences, wine bars are sure to remain popular with millennials and wine enthusiasts alike. While challenges such as rising wine prices and increased licensing requirements will continue to be a hurdle, wine bar owners are resilient and creative, and will undoubtedly find ways to overcome these obstacles.
As more and more people discover the joys of wine, the future of wine bars in New York City looks promising. Whether you\'re a seasoned wine connoisseur or a novice looking to learn more, there\'s a wine bar in NYC that\'s perfect for you.