Wine Bars In San Francisco: A Guide To San Francisco\'s Best Wine Bars
San Francisco is home to many trendy wine bars that have grown in popularity over the years. Whether you are a wine connoisseur or just a casual wine drinker, there is something for everyone in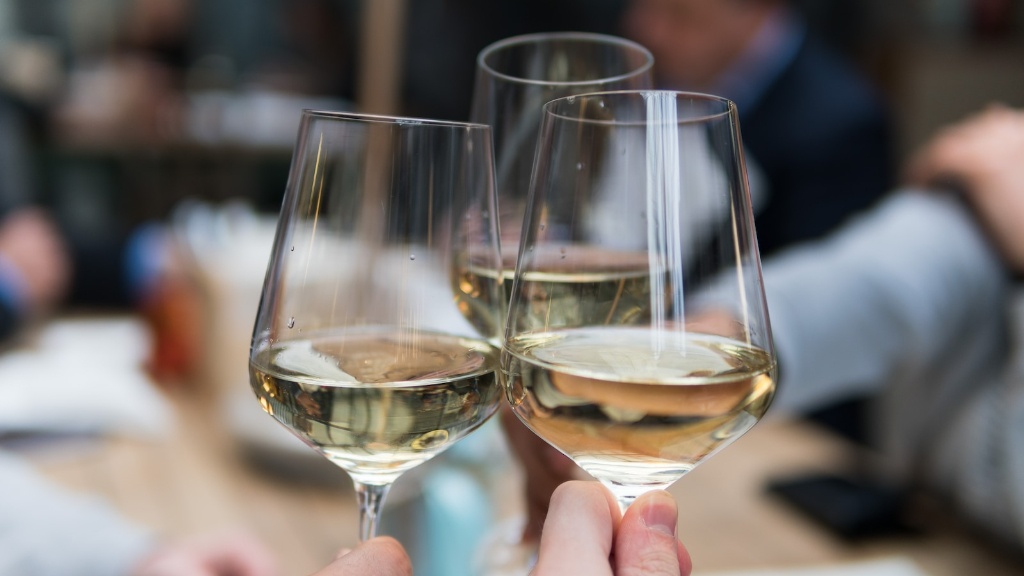 San Francisco is home to many trendy wine bars that have grown in popularity over the years. Whether you are a wine connoisseur or just a casual wine drinker, there is something for everyone in this diverse city. Here is a guide to some of the best wine bars in San Francisco.
First on the list is 20 Spot. This cozy bar is located in the Mission District and offers a vast selection of California wines, as well as craft beers and artisanal cocktails. Their outdoor seating area is perfect for sunny days, and the bar\'s intimate atmosphere makes it a great spot for a romantic night out.
Another excellent wine bar to check out is The Barrel Room. With two locations in San Francisco, this spot is known for its impressive selection of wines from around the world, all poured by knowledgeable staff. If you\'re a fan of cheese and charcuterie, they also offer an extensive menu of small bites to pair with your wine.
If you\'re looking for a unique wine bar experience, The Hidden Vine is a must-visit. Tucked away on an alley in the Financial District, this bar has an extensive wine list that includes rare and hard-to-find bottles. The dimly lit space is perfect for an intimate date night or a calm evening with friends.
A trendy wine bar in the Dogpatch neighborhood is Sutton Cellars. This urban winery and tasting room offers a unique experience where you can try small-batch wines, including vermouth and kombucha, straight from the cask. You can also take a tour of the winemaking facility and learn more about the production process.
For a wine bar with a view, head to The View Lounge. This bar, located on the 39th floor of the Marriott Marquis, offers stunning panoramic views of the city. Their wine list features a mix of California and international wines, and they also serve cocktails and small plates.
If you\'re looking for a wine bar with a social vibe, check out Bluxome Street Winery. This urban winery and tasting room features a spacious tasting room where you can sample their Sonoma Coast wines straight from the barrel. They also have food trucks parked outside the bar, adding to the social atmosphere.
Last but not least, Amelie is an excellent wine bar in the Nob Hill area. This French-inspired spot has a cozy and intimate atmosphere, and the wine list features a mix of European and California wines. They also offer cheese and charcuterie boards, crepes, and other small plates.
In conclusion, San Francisco has many wine bars to choose from, each with its unique atmosphere and wine selection. Whether you\'re looking for a cozy spot for a romantic night out, a trendy social scene, or a bar with a view, you\'re sure to find something that suits your style.
The Rise of Wine Bars in San Francisco
The wine bar trend is not unique to San Francisco – it has been growing in popularity across the country over the past decade. According to a report by Wine Spectator, the number of wine bars across the United States has increased by 50% since 2013.
One reason for this growth is an increased interest in wine and wine culture among millennials. According to a survey by Wine Market Council, millennials now drink more wine than any other generation, and they are also more interested in learning about wine and trying new varieties.
Another factor that has contributed to the growth of wine bars is the desire for a relaxed and informal atmosphere. Unlike traditional wine bars, these new spots often have a more laid-back vibe and offer a wider selection of small plates and snacks to accompany the wine.
Finally, the rise of urban wineries has also played a role in the growth of wine bars. These winemakers are often located in urban areas, allowing them to offer a unique tasting room experience that is not typically found in wine country.
The Benefits of Drinking Wine
While many people enjoy drinking wine for its taste, there are also several health benefits associated with moderate wine consumption. According to the American Heart Association, moderate wine consumption has been linked to a reduced risk of developing heart disease.
Additionally, wine contains antioxidants and other compounds that have been shown to reduce inflammation and protect against certain types of cancer.
However, it\'s important to note that these health benefits are only associated with moderate wine consumption – drinking too much alcohol can have negative health effects.
The Art of Wine Tasting
Wine tasting is often seen as an intimidating activity, but it doesn\'t have to be. There are several basic steps to follow when tasting wine, including examining the color and aroma, taking a sip, and paying attention to the flavors and finish.
It\'s also important to consider the food you are pairing with your wine. Certain foods can enhance the flavors of the wine, while others can detract from it.
If you\'re new to wine tasting, it\'s a good idea to attend a tasting event or take a class to learn more about the different types and flavor profiles of wine.
The Future of Wine Bars
The wine bar trend shows no signs of slowing down, and experts predict that we will see even more growth in this industry in the coming years.
One trend that is expected to continue is the rise of urban wineries and tasting rooms. These spots offer a unique and authentic wine tasting experience that is not typically found in traditional wine regions.
Additionally, many bars are focusing on sustainability and eco-friendliness, offering organic and biodynamic wines and implementing green practices in their operations.
Finally, the use of technology is also expected to play a role in the future of wine bars. Some bars are already using apps and other digital tools to enhance the wine tasting experience and make it more accessible to the masses.