Wine Bars London: A Guide To The Best Spots In The City
London is undoubtedly a city that cherishes its love for wine. The past few years have seen an increase in the number of wine bars popping up across the city. From East to West, there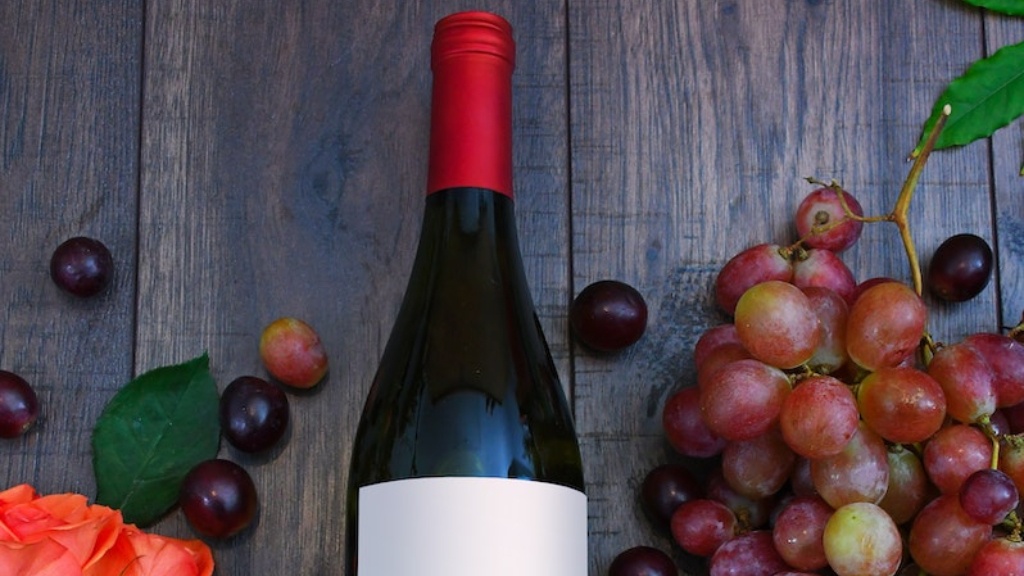 London is undoubtedly a city that cherishes its love for wine. The past few years have seen an increase in the number of wine bars popping up across the city. From East to West, there is a wine bar for every palate, mood, and occasion. In this guide, we will walk you through some of the best wine bars in London serving crisp whites, fruity reds, and the most refreshing rosés you have ever tasted.
Gordon\'s Wine Bar is a must-visit for wine enthusiasts in London. It is one of the oldest wine bars, established in 1890, and boasts of an extensive list of over 20 different wines by the glass, including vintage ports and sherries. The bar has a cozy ambience that makes it a favorite of many locals and tourists alike.
The novelty of Vagabond Wine never fails to impress visitors. With four different locations in London, it offers a self-service wine experience. Customers can sample up to 100 wines, each dispensed by a high-tech \"wine wall\" at the touch of a button, and enjoy them accompanied by a delicious charcuterie board. Vagabond Wine has a beautiful modern interior that sets it apart from the traditional wine bars.
The Laughing Heart is a relatively new addition to the wine bar scene. It has, however, established itself as a favorite spot for locals in Hackney, East London. The wine selection is not as extensive as the other wine bars, but the variety is excellent, and the carefully curated list never disappoints. The unique thing about The Laughing Heart is its small plates menu, which perfectly complements the wine choice.
In the heart of the City, 67 Pall Mall offers a luxurious member-only wine bar experience. The bar has a vast wine list with a focus on Burgundy, Rhone, and Bordeaux. Monthly tastings, educational events, and masterclasses are provided to members to educate and inspire their love for wine. The interior design is elegant and classic, reminiscent of a grand Georgian townhouse library.
Corkage is an excellent spot for casual drinkers and wine enthusiasts alike. Located in the trendy neighborhood of Shoreditch, it offers a cozy and relaxed atmosphere that is perfect for catching up with friends or for a casual date night. Corkage has a unique selling point as there is a £25 corkage fee, however, customers can bring their wine bottles at no extra cost.
Sager + Wilde is another favorite spot among wine lovers. Its affordable and extensive wine range includes over 30 wines by the glass and over 300 by the bottle. The bar draws inspiration from seasonal ingredients, and its menu is a scrumptious fusion of British and European flavors. The elegant design and charming character of the bar add to its allure.
According to a recent report by Wine Intelligence, Londoners are more likely to purchase wine in restaurants and bars than to buy from retail shops. This trend has given rise to the establishment of many wine bars in the city. Apart from tasting a good glass of wine, wine bars offer an opportunity to learn and educate oneself about wine culture.
Wine Bars for All Occasions
One of the most significant advantages of wine bars is that there is a suitable one for every occasion. Whether you are having a casual night out, meeting a date for the first time or hosting a group event, the right wine bar can make your night even better. The choice of the wine bar should be based on your preferences, budget, location and the occasion.
Wine Tasting Events
London wine bars are becoming increasingly popular for hosting wine tasting events. It is a unique experience that brings wine lovers from all over the city to a single venue to enjoy and learn about different types of wine. Wine tasting events are usually conducted by a renowned winemaker or a sommelier who shares their knowledge and insights about wine culture.
The Wine Culture in London
London has a thriving wine culture. From wine bars to wineries and independent shops, the city has it all. The wine culture in London is diverse, and it caters to both wine enthusiasts and casual drinkers. Many wine bars offer unique experiences like self-service wine wall or member-only wine clubs, well-crafted menus to elevate the dining experience, and knowledgeable sommeliers to guide customers in their wine selection.
Wine and Food Pairing
Wine bars in London have mastered the art of food pairing. The city\'s culinary scene has made it possible for wine lovers to explore and experiment with different wine and food combinations. Wine bars invest in creating an exceptional food menu that either complements or contrasts the wine selection, culminating in a unique gustatory experience.