Wine Bars London: The Best Places To Sip And Savor
With over 7000 wineries in the United Kingdom alone, wine bars in London have become the hub for enthusiasts to indulge in their passion for great wine. Whether it\'s a light afternoon with friends or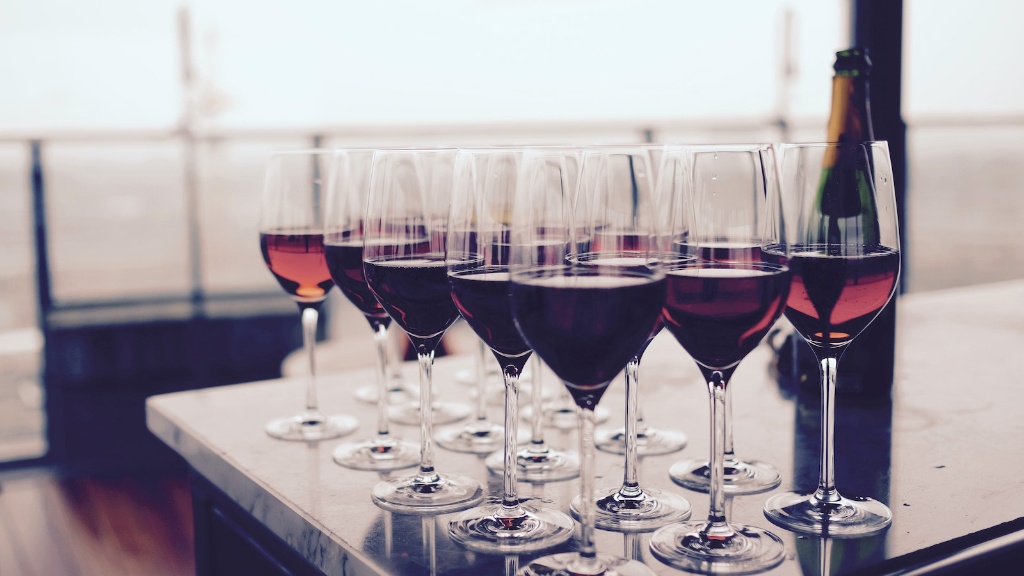 With over 7000 wineries in the United Kingdom alone, wine bars in London have become the hub for enthusiasts to indulge in their passion for great wine. Whether it\'s a light afternoon with friends or a romantic night out, wine bars offer the perfect ambiance with a classy touch. From tried & true classics to exciting new ventures, we have compiled a list of the best wine bars in London for you to sip and savor.
Wine has become a staple in the British culture, and the city welcomes visitors to an array of exceptional wining experiences. London has a diverse range of wine bars that cater to different demographics, from young professionals to seasoned connoisseurs. The best wine bars offer not only a vast collection of wines, but they also provide an ambience that is conducive to wine sipping and socializing.
The Winery is one of the leading wine bars in London. Located in the City of London, the bar houses an extensive wine list and a knowledgeable staff that delights in explaining the nuances of the different wines. The bar has an attractive decor which exudes elegance and sophistication.
Another top wine bar in London is the Gordon\'s Wine Bar, known for its over 150-year history and a cozy atmosphere. The wine list includes an impressive selection of both red and white wines, and the candle-lit caves immersed in history make the wine-sipping experience more vibrant.
For wine enthusiasts looking for an affordable but sophisticated experience, Sager + Wilde is the perfect choice. The wine bar has comfortable seating with dim lighting and an extensive range of natural wines that keep wine lovers coming back for more. Its location in East London makes for a perfect location for bars hopping and discovering more wine bars in the city.
The Remedy Wine Bar in Fitzrovia is a small but intimate setting that packs a punch. The bar has an extensive wine list and an innovative approach to mixing wines that creates an eclectic range of flavors. The upbeat atmosphere and the bar\'s outstanding service make it a must-visit spot.
The Humble Grape is a wine bar located in Islington, known for its extensive wine list featuring over 30 wines by the glass. The bar is all about sustainable wines, which aligns with its philosophy of supporting small, family-run vineyards that use sustainable farming practices. The bar\'s expert staff is present to guide customers through their wine choices based on their preferences.
Wine Tasting Events: A Chance to Savor Rare Wines
With wine enthusiasts seeking new ways to learn about the art of wine, wine tasting events have become more popular. London hosts some of the most exciting wine-tasting events in the world, featuring winemakers from around the globe. These events provide attendees with the chance to taste rare, extraordinary wines, and improve their palate. Wine tasting events provide a great opportunity to interact with other wine enthusiasts, professionals and areas of food expertises to complement the wine.
Wine Bars and Sustainable Farming Practices
There is a growing interest in environmentally-friendly and sustainable practices, and the wine industry is not left behind. Sustainable wine practices embrace using eco-friendly farming methods, reduced energy use, and the reuse of waste products. London boasts of several wine bars that have adopted sustainable wine practices, and it is a growing trend that has created a niche market for sustainable wine enthusiasts.
Pairing Wine with Food: The Art of Wine and Dine
The art of pairing food and wine is becoming increasingly popular in London. Wine bars have mastered the skill of pairing wine and food to provide a spectacular dining experience. Wine food pairing helps to bring out the unique flavor of the wine and complement the taste of the food. Wine bars that specialize in food and wine pairing, create a dining experience that leaves the guests with a memorable experience.
Wine and Health: The Debate Continues
Wine is known to have health benefits as it contains antioxidants that help in heart health. The benefits that wine provides have caused confusion among health professionals on whether to recommend wine as a healthy routine. However, with all of the conflicting advice, the debate continues. Several wine bars in London serve low alcohol content wines or alcohol-free wines, allowing wine lovers to enjoy their favorite beverage without the adverse health effects.