Wine Country Texas: Top Vineyards And Wineries To Visit
Texas may not be the first place that comes to mind when thinking about wine, but the Lone Star State is home to a burgeoning wine industry that features some of the most exciting and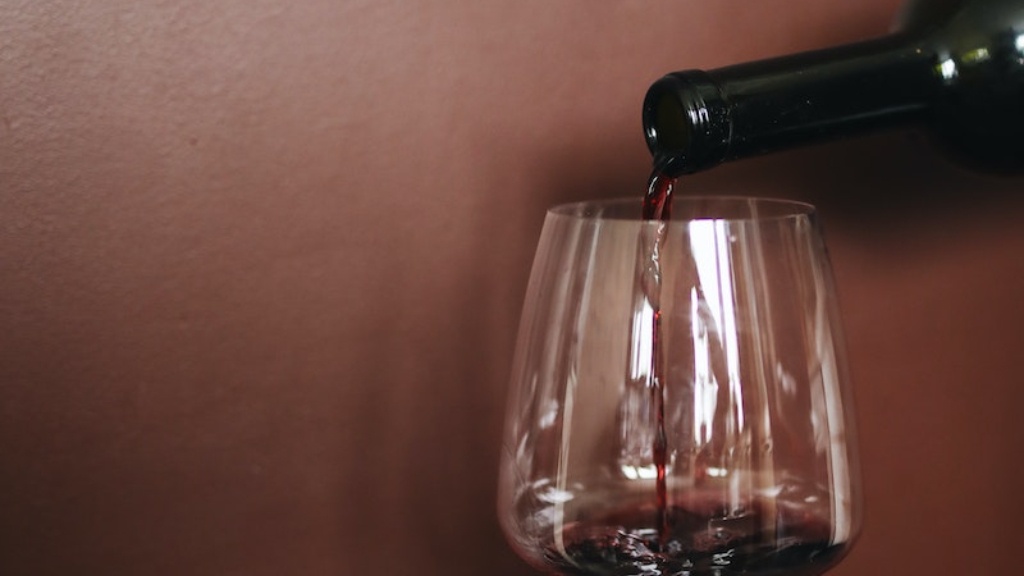 Texas may not be the first place that comes to mind when thinking about wine, but the Lone Star State is home to a burgeoning wine industry that features some of the most exciting and unique blends in the country. From the high plains to the Gulf Coast, Texas wine country offers a range of experiences for oenophiles, with friendly staff, beautiful scenery, and delicious wines.
One of the top wineries in Texas is Pedernales Cellars in Stonewall, which specializes in Spanish and Rhone-style wines. The family-owned winery offers a beautiful patio with views of the Hill Country, as well as a tasting room that features works by local artists. According to co-owner Julie Kuhlken, \"Our goal is to make wines that express the unique terroir of Texas, while also honoring our Spanish heritage.\"
Another must-visit is William Chris Vineyards in Hye, which focuses on Texas-grown grapes and sustainable agriculture. Visitors can taste a range of wines in the beautiful tasting room or on the outdoor patio overlooking the vineyard. Co-founder Chris Brundrett says, \"We believe that a great wine isn\'t just about what\'s in the bottle – it\'s about the people and the land that make it possible.\"
For those looking to explore the Texas Hill Country, Becker Vineyards in Stonewall is a great place to start. The winery offers tours and tastings, as well as a lavender field and a collection of antique farming equipment. Becker is known for its award-winning Cabernet Sauvignon, as well as its unique blends like the Iconoclast, which combines Cabernet, Merlot, and Petite Verdot grapes.
If you\'re in the Fredericksburg area, don\'t miss a visit to Barons Creek Vineyards, which features a tasting room modeled after a French chateau. The winery produces a variety of wines, including Tempranillo, Syrah, and Chardonnay, and offers live music and events throughout the year. General Manager Rob Nida notes, \"We want our customers to have a memorable experience, from the first sip of wine to the last lingering notes.\"
In the Texas High Plains region, Messina Hof Winery has been a pioneer in the state\'s wine industry since 1977. The winery offers tastings, tours, and even a wine-themed murder mystery dinner theater. Co-founder Paul Bonarrigo says, \"We\'re passionate about making wine that reflects the unique character of Texas, and we\'re always looking for new ways to share our love of wine with our customers.\"
Finally, Haak Vineyards and Winery in Santa Fe is a must-visit for fans of sweet wines like Port and Madeira. The winery produces a range of wines from Blanc Du Bois grapes, a varietal that is well-suited to the Texas climate. In addition to tastings, Haak offers events like grape stomps and cooking classes. Owner Raymond Haak says, \"We want to show people that wine can be fun and approachable, no matter what your experience level is.\"
The Importance of Terroir
One of the challenges facing Texas wineries is the state\'s hot and dry climate, which can make it difficult to grow certain varieties of grapes. However, many winemakers argue that Texas\'s unique terroir – the soil, climate, and topography of a region – gives the state\'s wines a distinctive character that can\'t be replicated elsewhere.
\"The terroir of Texas is unlike anywhere else in the world,\" says Dr. Russell Kane, a viticulturist and winemaker who has worked with several Texas wineries. \"It presents both challenges and opportunities for grape growers and winemakers, but it also gives Texas wines a sense of place that is truly special.\"
The Rise of Texas Wine
Although Texas has a long history of winemaking – Spanish missionaries planted the first grapevines in Texas in the 1600s – the state\'s wine industry has exploded in recent decades. According to the Texas Wine and Grape Growers Association, the number of wineries in the state has grown from just a handful in the 1970s to over 400 today. Texas is now the fifth-largest wine-producing state in the U.S., and the industry generates an estimated $13.1 billion for the Texas economy each year.
Texas Wine and Food
One of the joys of visiting Texas wineries is the opportunity to pair their wines with delicious local cuisine. Many wineries offer on-site restaurants or food trucks, and some host events featuring food and wine pairings. According to Chef Michael Thomson of 1885, a restaurant in Fredericksburg, \"Texas wines are incredibly versatile and can complement a wide range of dishes, from spicy Tex-Mex to savory barbecue.\"
Exploring Texas Wine Country
Planning a trip to Texas wine country can be overwhelming, as there are so many great wineries to choose from. Here are some tips for making the most of your visit:
Research wineries ahead of time to find ones that prioritize your favorite types of wine.
Consider hiring a driver or booking a guided tour, as many wineries are located in rural areas without public transportation.
Don\'t be afraid to ask questions – winery staff are usually happy to talk about their wines and the winemaking process.
Bring a bag or cooler to store your wine purchases, as temperatures in Texas can get hot.
Take time to enjoy the scenery – many wineries offer stunning views of the Texas countryside.
The Future of Texas Wine
With its unique terroir and passionate winemakers, the future of Texas wine looks bright. As the industry continues to grow and mature, there is plenty of room for experimentation and innovation, as well as continued excellence in the traditional styles that have put Texas on the wine map.
\"Texas wine is only going to get better,\" says Dr. Kane. \"As winemakers learn more about our terroir and experiment with new grape varieties and winemaking techniques, I think we\'re going to see some truly exceptional wines coming out of the Lone Star State.\"