Wine Restaurant Nyc: A Guide To The Best Spots For Food And Wine
New York City food scene is known for its variety and excellence of dining options, where you can find cuisines from all around the world. An honorable mention for New York food scene is its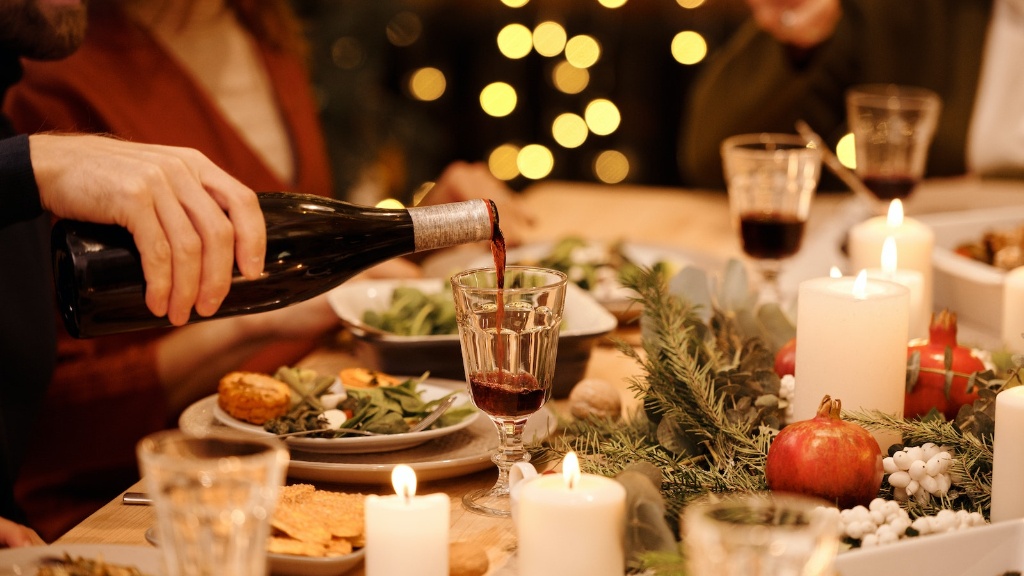 New York City food scene is known for its variety and excellence of dining options, where you can find cuisines from all around the world. An honorable mention for New York food scene is its intimate relationship with wine culture. Over the time, wine has become a staple in New York\'s gastronomy, and thus many wine-focused restaurants have emerged. In this guide, we will explore the best wine restaurants NYC has to offer, sure to please even the most discerning wine connoisseur.
First on our list is Eleven Madison Park, one of the most highly acclaimed dining spots in New York City. Chef Daniel Humm focuses on contemporary French-American cuisine and boasts an extensive wine selection that complements his dishes perfectly. The restaurant features a vast collection of reds and whites from various regions and appellations, and the team of sommeliers will be more than happy to help you choose a wine to suit your taste and preference.
Next, we have The NoMad, which is located in a grand hotel in the heart of Manhattan. The restaurant\'s ambiance is characterized by dark wood interiors and elegant chandeliers. The menu is a blend of American and French cuisines, with dishes crafted by Chef Daniel Humm. The wine list is among the most diverse and extensive in the city, featuring wines from renowned vineyards worldwide. The NoMad\'s wine team can assist you in selecting the best wine for your meal.
For the third spot, we have Marea, an Italian seafood restaurant that offers a sophisticated dining experience designed to satisfy the most discerning palates. Its wine list features more than 750 different labels from Italy, France, the United States, and other wine-producing regions worldwide. The list includes a vast selection of red, white, and sparkling wines, and the staff is highly knowledgeable in pairing the wines with the dishes on the menu.
The fourth spot is reserved for Vinateria, a Harlem-based wine restaurant that offers a highly curated, seasonally influenced menu. The restaurant\'s ambiance is cozy and rustic, making it a perfect spot for romantic dinners or casual meetups. Vinateria boasts an impressive wine selection, including wines from various regions and producers worldwide, including small-batch craft wines from organic vineyards. The wine team can guide you in pairing the perfect wine with the restaurant\'s various dishes.
Next, we have The Modern, a contemporary American restaurant located in the Museum of Modern Art. The restaurant\'s dining room and private dining rooms have floor-to-ceiling windows that offer stunning views of the garden terrace. The menu is innovative and features a wide variety of dishes, many of which are highly creative. The wine selection is well-curated and diverse, with many fascinating labels from famous wineries and small-batch producers.
For the sixth spot, we have Rebelle, a French-American bistro that boasts a warm, welcoming ambiance characterized by exposed brickwork and rustic wooden tables. The restaurant\'s menu is seafood-focused, and the wine list features numerous labels from both classic and new-world wineries. Rebelle\'s sommelier team is highly skilled and can help you select the perfect pairing for each dish on the menu.
Lastly, we have Corkbuzz, a popular wine restaurant that has been featured in several renowned wine magazines. The restaurant boasts a spacious interior and offers an extensive wine list, with more than 150 different wines available by the glass, as well as an extensive selection of bottled wines. The food menu is equally impressive, with a focus on small plates and seasonal ingredients. Corkbuzz regularly hosts wine tastings and wine education classes, which make it a popular spot for wine enthusiasts.
Wine and Food Pairing: The Science Behind It

Pairing food and wine is an art that involves striking a balance of flavors and textures. A successful wine and food pairing match can bring out the best of both the wine and food. The key to a successful pairing is finding the right balance of acidity, sweetness, and tannins. For example, red wines with high tannin levels pair well with fatty meats, while sweet wines pair well with spicy or salty foods. It\'s essential to note that everyone\'s palate is different, and the best pairing for you may not be the best for someone else.
The Future of Wine Restaurants in NYC

As wine culture continues to grow in New York City, it is expected that new wine-focused restaurants will continue to emerge. The trend of small-batch and organic wines is likely to continue growing, and wine education classes will become more common in restaurants. Additionally, the use of technology to help customers choose the right wine for their meal is expected to become more widespread.
Wine Collecting: A Sophisticated Hobby

Wine collecting is becoming an increasingly popular hobby worldwide. Collectors are spending vast sums of money on vintage and rare bottles, which can increase in value over time. Wine collectors should ensure proper storage for their wines, such as temperature-controlled cellars, and keep a detailed record of their collection. Collecting wine is a lifetime passion that requires dedication, patience, and a broad knowledge of wine.
The Importance of Sustainable Wine Practices

Sustainability practices are becoming increasingly important in the wine industry worldwide. Sustainable wine-making practices ensure that the wine production process is environmentally friendly and economically sound. Many winemakers are adopting sustainable practices, such as using solar panels and organic farming methods, to produce wines that are both delicious and ethically produced. Additionally, sustainable wine-making practices often result in better quality wines than those made using traditional methods.