Wine Tasting At Nicholson Vineyards: What To Expect
Wine tasting is a popular pastime for many people around the world. Whether you are a seasoned wine connoisseur or a novice, the experience of visiting Nicholson Vineyards is one that is sure to leave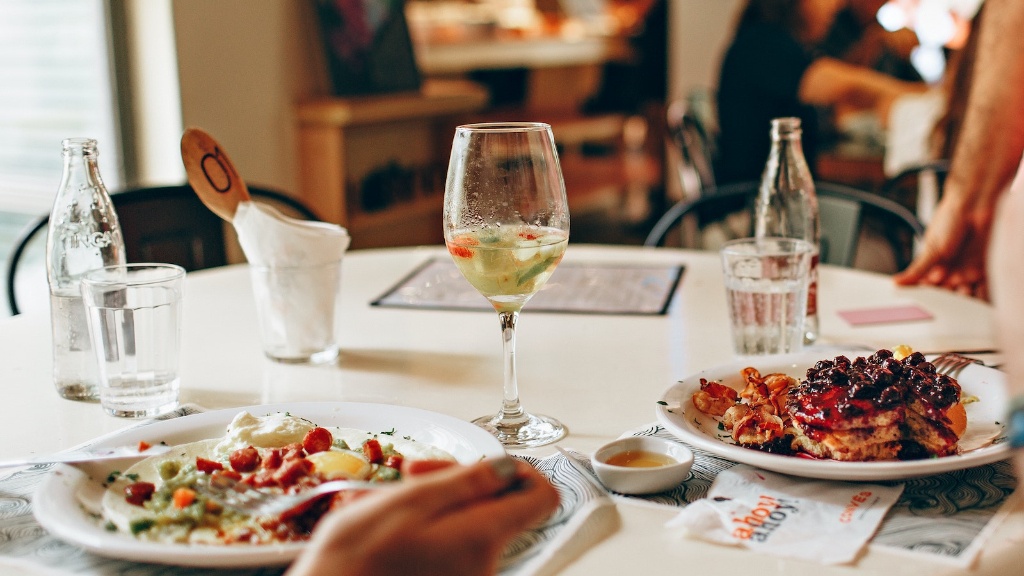 Wine tasting is a popular pastime for many people around the world. Whether you are a seasoned wine connoisseur or a novice, the experience of visiting Nicholson Vineyards is one that is sure to leave a lasting impression. Located in the heart of California\'s wine country, Nicholson Vineyards is a family-owned business that has been producing top-quality wines for over three decades.
When you arrive at Nicholson Vineyards, you will be greeted by friendly staff members who are eager to share their knowledge of the winemaking process with you. The first thing you will notice as you make your way through the vineyards is the breathtaking scenery. The rolling hills and lush grapevines make for a picturesque backdrop to your wine-tasting adventure.
As you make your way to the tasting room, you will be given a brief history of the vineyard and an explanation of the wines that you will be sampling. You will also be given a list of the wines that are available for tasting, as well as their prices.
Once you have chosen the wines that you would like to sample, you will be given a generous pour of each wine. The staff members will take the time to explain the flavors and aromas of each wine, as well as the best food pairings for each one. This is a great opportunity to ask questions and learn more about the wines that you are tasting.
One of the most important aspects of wine tasting is learning how to properly taste the wine. This involves using all of your senses, including sight, smell, taste, and touch. You will be taught how to swirl the wine in your glass to release its aroma, how to take a deep breath before taking a sip, and how to savor the flavor of the wine as you let it linger on your tongue.
At Nicholson Vineyards, you will have the opportunity to try a variety of wines, including reds, whites, and rosés. Some of the most popular wines include the Chardonnay, Cabernet Sauvignon, and Merlot. In addition to wine, the vineyard also offers a selection of gourmet cheeses and other snacks that are perfect for pairing with your wine.
Overall, a visit to Nicholson Vineyards is a unique and unforgettable experience. Whether you are a wine enthusiast or just looking for a fun way to spend an afternoon, this vineyard is the perfect destination. So why not plan your visit today?
The History of Nicholson Vineyards
Nicholson Vineyards is a family-owned business that was founded over thirty years ago. The vineyard was started by Bob and Linda Nicholson, who were looking for a way to turn their love of wine into a business. They started small, planting just a few grapevines on their property in California\'s wine country.
Over the years, the vineyard has grown and expanded, and today it is one of the most successful wineries in the region. Despite their success, Bob and Linda have remained committed to producing quality wines that are true to their roots. They have also made a point of preserving the natural beauty of the vineyard, making it a destination that is not only enjoyable, but environmentally sustainable as well.
The Art of Winemaking
Winemaking is a complex and challenging art that requires a great deal of skill and knowledge. At Nicholson Vineyards, the winemaking process begins in the vineyard, where expert growers carefully tend the grapevines. Once the grapes have been harvested, they are sorted and destemmed, and the juice is extracted.
The juice is then fermented in barrels or tanks, where it undergoes a series of chemical changes that transform it into wine. The wine is then aged in oak barrels, which gives it its distinctive flavor and complexity. Finally, the wine is bottled and stored until it is ready to be consumed.
The Importance of Food Pairings
One of the most important aspects of wine tasting is finding the perfect food pairings. At Nicholson Vineyards, the staff members are experts in pairing wines with a variety of foods. They can recommend cheeses, meats, and other snacks that bring out the best in each wine.
When it comes to pairing wine with food, there are a few general rules to follow. Red wines pair best with bold and rich flavors, such as red meats and strong cheeses. White wines pair well with lighter and more delicate flavors, such as seafood and poultry. Rosé wines can be paired with a range of foods, from light salads to heavier pastas.
The Benefits of Wine Tasting
Wine tasting is not only a fun and enjoyable way to spend an afternoon, but it also has a number of health benefits. Studies have shown that moderate wine consumption can help reduce the risk of heart disease, stroke, and certain types of cancer. Wine also contains antioxidants that are good for the body.
In addition to its health benefits, wine tasting is also a great way to learn about different types of wines and to appreciate the art of winemaking. It is a social activity that can be enjoyed with friends and family, and it is a great way to relax and unwind after a long day.
Celebrating Special Occasions
If you are looking for a unique way to celebrate a special occasion, such as a birthday or anniversary, a wine tasting at Nicholson Vineyards is the perfect choice. The vineyard offers a range of private tasting experiences that can be customized to suit your needs.
Whether you are looking for a romantic getaway or a fun group outing, Nicholson Vineyards is the perfect destination. With its beautiful scenery, friendly staff, and delicious wines, it is sure to make your special occasion one to remember.