Wine Tours In Mendoza, Argentina
Wine Tours in Mendoza, Argentina: When it comes to wine, Argentina is a country that stands out due to its high-quality production. Especially its famous Malbec grape, which shows its best results in the Andean province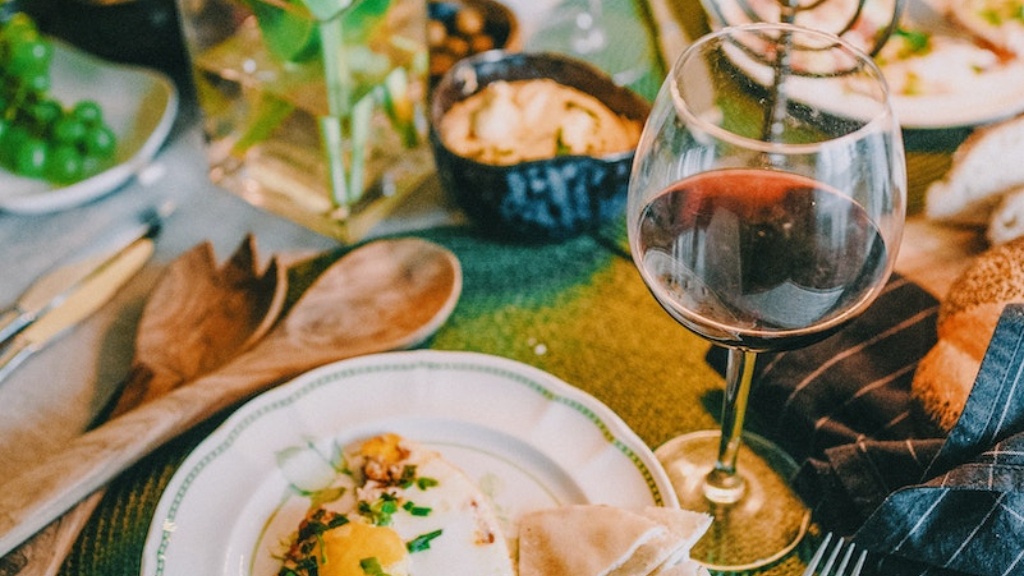 Wine Tours in Mendoza, Argentina:
When it comes to wine, Argentina is a country that stands out due to its high-quality production. Especially its famous Malbec grape, which shows its best results in the Andean province of Mendoza. For those in search of a unique wine experience, taking a wine tour in this region will be a memorable trip. The following paragraphs will provide more background and information about these tours, and what to expect when exploring the vineyards of Mendoza.
Background Information:
Mendoza has become one of the world's top wine regions, thanks to its perfect grape-growing conditions, high elevation, and hot sunny days combined with cool nights. Its location and climate shape what the wine tastes like, and its quality and variety have made it a must-see destination for wine connoisseurs. Most of the wineries offer guided tours, tastings, and wine pairings that will take you through the different stages of wine production and give you a better understanding of their processes.
The Highlights of Mendoza Wine Tours:
To appreciate the entire grape-to-bottle process, you need to experience the vineyards and wineries, and the following are some of Mendoza\'s highlights that shouldn\'t be missed:
Vineyards: The stunning and picturesque views of the sprawling vineyards draw visitors to Mendoza's region. The scenery is breathtaking, and you will definitely need a camera to capture the magic moments. Remember to wear sunscreen and comfortable shoes since most of the vineyards provide tours that involve walking.
Winery Tours: Winery tours are informative, and you will learn about different wine-making techniques used in producing some of the world's best wines. You will also have the opportunity to smell and taste the unique wines and observe how the wine ages in oak barrels before being bottled.
Tasting Rooms: After visiting the wine production facilities, you'll head to the tasting rooms where the wineries offer different wines that you can sample. You will get to try different varieties of wine while learning about their unique characteristics from the wine experts who will guide you through the blind taste tests.
Food Pairings: Wine and food go hand-in-hand. It\'s no secret that Argentina produces some of the world\'s most succulent beef. Therefore, local wineries provide perfect wine pairing experiences with traditional Argentine cuisine like grilled meats, empanadas, alfajores, and dulce de leche.
The Best Time to Take a Wine Tour in Mendoza:
Although wine tours are available throughout the year, the most popular time for visitors to visit Mendoza\'s wine country is during the harvest season between February and April. During the harvest festivals, wineries offer fun activities such as grape stomping and live music, giving visitors a chance to experience wine culture in its entirety.
The Cost of Wine Tours in Mendoza:
The price of wine tours varies; you can always find something suitable for your budget. The cost of a half-day tour may be around US$60, while a full-day tour could be as much as US$150 or more. However, depending on the wineries and special services you select, the wine tour\'s cost will vary. To ensure an affordable and smooth wine tour experience, book the tour through a reputable travel agency.
Where to Stay in Mendoza:
Mendoza city is the hub of wine tourism that offers various types of accommodation, ranging from budget-friendly hostels to luxury five-star resorts. Another option is to stay in the small towns of Maipú or Chacras de Coria, which are close to the vineyards and provide a more authentic experience in the countryside. These towns are also known for their hospitality, great restaurants, and small boutique shops.
The Future of Wine in Mendoza and Argentina:
Today, the Argentine wine industry is experiencing growth, thriving, and evolving at a scale never seen before. The quality of Argentine wines has been globally recognized and acclaimed with new wine styles revolutionizing the nation's viniculture while maintaining traditional wine-making methods. Argentina's wine industry has evolved so much that today, it offers visitors from all over the world a unique and exciting wine experience.
The Sustainable Wine Movement in Mendoza:
The wine-making industry worldwide is notorious for a considerable environmental impact, mainly concerning water usage, agrochemicals, and greenhouse gas emissions. However, vineyard owners and vintners in Mendoza are aware of the concern, and actions have been put in place to address these issues. Some of Argentina\'s wineries are now embracing sustainable wine-growing and organic methods to help preserve Mendoza's scenic beauty and diverse ecosystem.
The Art of Wine Blending in Mendoza:
Wine lovers have a unique opportunity to master the art of wine blending in Argentina. At certain wineries, you can blend your preferred selection of Mendoza's best varietals to create your wine. You will be guided by winemaking experts who will explain the blending processes and the nuances of different wine varieties. You will walk away with a newfound appreciation of wine tasting and an exceptional, personalized bottle of wine to take home.
The Adventurous Side of Mendoza\'s Wine Country:
If wine tasting is not enough to satisfy your thirst for adventure, Mendoza's beautiful landscapes offer adrenaline-pumping activities such as hiking, mountain biking, horseback riding, and zip-lining. You can also take a helicopter ride over the vineyards to experience the panoramic views of the region.