Wine Tours In Okanagan Valley, Bc, Canada
The Okanagan Valley in British Columbia, Canada is quickly becoming one of the most popular wine destinations in North America. This beautiful region is known for its stunning scenery, lush vineyards, and of course, its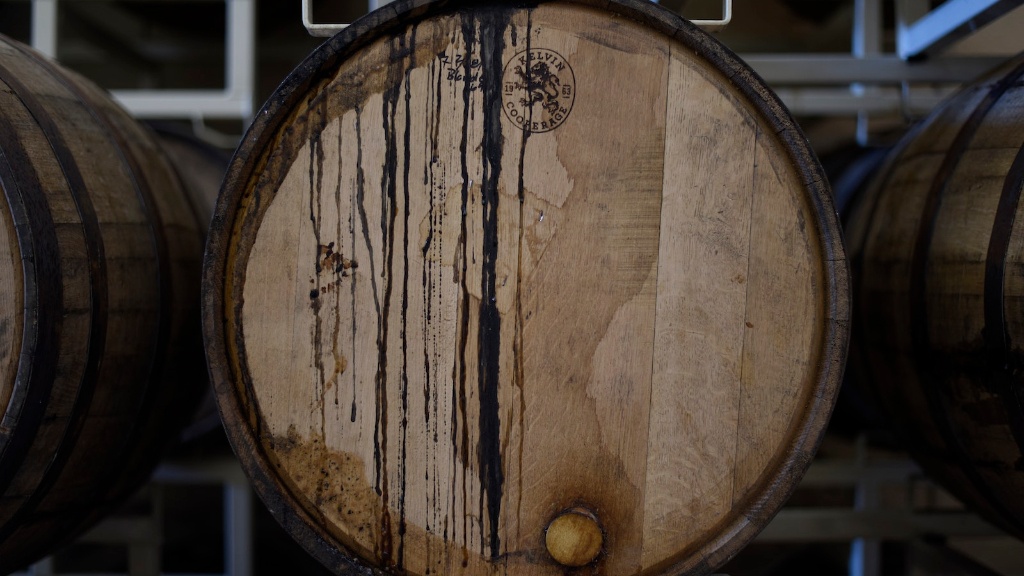 The Okanagan Valley in British Columbia, Canada is quickly becoming one of the most popular wine destinations in North America. This beautiful region is known for its stunning scenery, lush vineyards, and of course, its world-class wine. In recent years, the valley has seen a surge in wine tourism, with visitors from all over the world coming to experience the unique wines and wineries of the region.
The Okanagan Valley is dotted with over 200 wineries, each offering a unique experience for visitors. One of the best ways to explore the region is through a wine tour. These tours often provide a behind-the-scenes look at the wine-making process, as well as the opportunity to taste some of the finest wines the valley has to offer.
The tours can range from a few hours to several days, depending on how much time visitors have to spend in the valley. Some of the most popular tours include visits to several wineries in a day, while others offer a more in-depth experience with one or two wineries.
One of the key advantages of wine tours in the Okanagan Valley is the chance to try different types of wine. The region is known for its white wines, such as Riesling and Chardonnay, as well as its red wines, including Merlot and Cabernet Sauvignon. Visitors can also try some of the valley\'s unique blends, such as ice wine or sparkling wine.
Beyond the wine, the Okanagan Valley is also an excellent place to explore the natural scenery. Many wineries are nestled into the hillsides, offering stunning views of the valley below. Visitors can also take a break from wine tasting and enjoy other outdoor activities, such as hiking, boating, or swimming in the region\'s many lakes.
In terms of logistics, visitors to the Okanagan Valley should plan to spend at least a few days in the region to fully experience all it has to offer. Most wineries are open year-round, with some offering special events during the summer months. Visitors should also be aware that many wineries require advanced booking for tastings and tours, especially during the busy summer season.
Experts suggest that the Okanagan Valley is home to some of the best wine in North America. This is due in part to the unique growing conditions of the region, including long summers with hot, dry weather and cool nights. The valley\'s soils are also known for their mineral content, providing the perfect environment for grape growing.
Wine Tours for Beginners
For those new to the world of wine, a wine tour in the Okanagan Valley can be the perfect introduction. Many wineries offer educational tours, where visitors can learn about different types of wine, how they are made, and how to taste them. These tours are often led by expert guides who can answer any questions visitors have about the wine-making process.
One tip for beginners is to pace themselves throughout the day. While it can be tempting to try every wine on offer, experts recommend taking breaks between tastings and drinking plenty of water to stay hydrated. It\'s also a good idea to eat something before heading out on a wine tour to avoid drinking on an empty stomach.
Wine Tours for Connoisseurs
For wine enthusiasts, a tour of the Okanagan Valley can be a chance to try some of the best wines in North America. Many of the region\'s wineries offer high-end tastings, where visitors can sample rare and exclusive wines that are not widely available.
One thing to keep in mind for connoisseurs is that wine tasting is subjective. While a particular wine might be highly regarded by experts, it may not necessarily be to everyone\'s taste. Visitors should be willing to try new things and keep an open mind when it comes to tasting.
Wine Tours for Foodies
For those who enjoy pairing wine with food, the Okanagan Valley is a foodie\'s paradise. Many wineries offer food and wine pairings, where visitors can try specially curated pairings designed to complement the flavors of both the wine and the food.
Another option for foodies is to explore the local food scene in the valley. Many wineries work with local farmers and chefs to create farm-to-table experiences, where visitors can enjoy locally-sourced food paired with the region\'s best wines.
Wine Tours for Adventure Seekers
For those looking for a bit of adventure, there are plenty of options for wine tours in the Okanagan Valley. Visitors can explore the region on horseback, by bike, or even by helicopter, taking in the stunning views of the valley while sampling some of its best wines.
For the ultimate experience, some wineries even offer overnight tours, where visitors can stay in luxury accommodations right in the heart of the vineyards.
In conclusion, wine tours in the Okanagan Valley are an excellent way to explore this beautiful region and sample some of the best wines in North America. With a variety of tours to suit every taste and interest, visitors are sure to find the perfect wine tour experience in the valley.