Wineries Placerville
Placerville Wineries: A Wine Lover\'s Paradise Placerville, a lovely city in El Dorado County, California, is home to some of the most sought-after and award-winning wineries in the region. With a rich history dating back to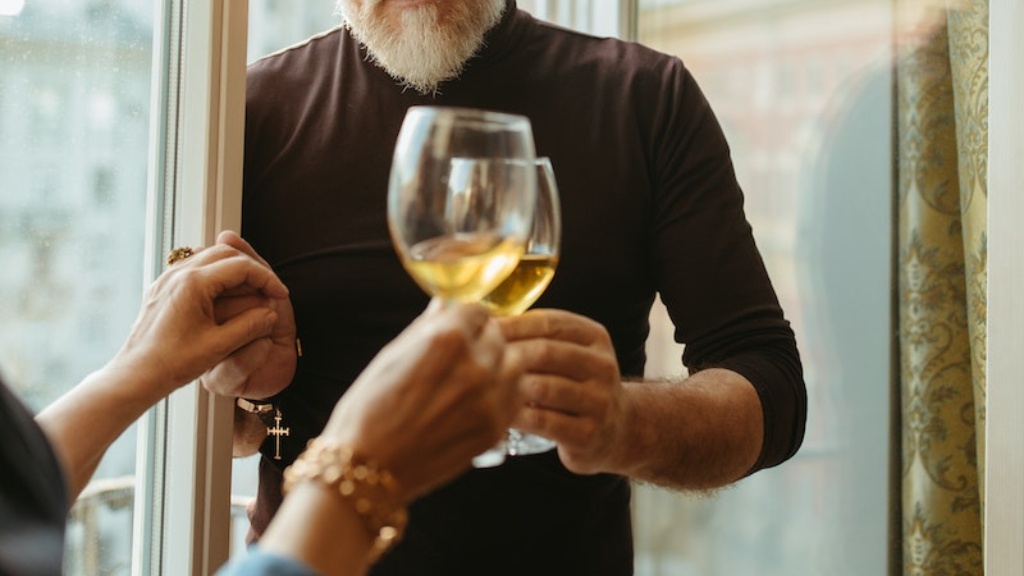 Placerville Wineries: A Wine Lover\'s Paradise
Placerville, a lovely city in El Dorado County, California, is home to some of the most sought-after and award-winning wineries in the region. With a rich history dating back to the Gold Rush era, Placerville has become a hub for wine enthusiasts and connoisseurs alike. In this article, we will delve into the world of Placerville wineries, explore the region\'s unique climate, geography and learn about some of the top wineries in the region.
Background and Geography
Placerville is situated at an elevation of 1,870 feet, which gives it a unique microclimate ideal for growing grapes. The region\'s soil composition, along with the cool breezes that roll through the Sierra Nevada Mountains, creates the perfect environment for producing robust, flavorful and aromatic wines. The wineries in Placerville offer visitors a chance to experience the diverse flavors that thrive in the region, from Tempranillo to Zinfandel, Chardonnay to Syrah.
Wineries in Placerville
Placerville is home to numerous wineries that produce a diverse range of wines. Some of the most popular wineries in the region include Boeger Winery, Lava Cap Winery, Shadow Ranch Vineyard, and Madrona Vineyards. Boeger Winery is one of the oldest in the area, founded in 1972 by Greg Boeger, it is renowned for its Bugay Vineyard Zinfandel, a decadent and well-balanced red wine. Lava Cap Winery produces award-winning Chardonnay, Syrah, and Cabernet Sauvignon wines.
Innovative wine-making techniques
Several Placerville wineries have introduced innovative wine-making techniques that have helped them stand out. For instance, Shadow Ranch Vineyard\'s owner, Mike Owen, has implemented biodynamic farming practices, which focus on the principles of healthy soil, healthy plants, and diversity. Similarly, Madrona Vineyards has experimented with aging its wines in concrete, which has a unique effect on the wine\'s flavor and texture.
Food and wine pairings
Pairing wine with food is an art that Placerville wineries have mastered. Visitors can enjoy locally made artisanal snacks, cheese, and exotic foods that go perfectly with their wine selection. Madrona Vineyards hosts the Food and Wine Experience every year, which offers wine pairings with food prepared by top chefs in the region.
Wine tasting and tours
Placerville wineries offer visitors guided tours and wine tastings, giving them a chance to learn about the wine-making process and the unique characteristics of each wine. Most wineries offer private tastings for groups or individuals, allowing them to personalize their wine-tasting experience. Visitors can also buy wine and take home a part of Placerville\'s winemaking legacy.
Wine clubs and memberships
Wineries in Placerville offer wine clubs and memberships that give members access to limited-edition wines, invitations to wine tastings, and discounts on wine purchases. Members can join wine clubs for a year or longer, depending on the winery\'s membership policy, giving them a chance to experience new flavors and wines.
Conclusion
In conclusion, Placerville is a wine lover\'s paradise, offering visitors a chance to indulge in a diverse range of world-class wines. The region\'s unique climate, geography, and innovative wine-making techniques have helped it become a hub for wine enthusiasts and connoisseurs. With numerous wineries offering guided tours, wine tastings, and wine clubs, visitors can enjoy a truly unique wine-tasting experience. It\'s no surprise that Placerville Wineries have been recognized and awarded by numerous organizations worldwide, and we can only expect the region\'s wines to continue to shine in the years to come.
Section 2: Placerville Wineries: An Overview of the Winemaking Process
Winemaking is a multi-step process that involves the careful selection, harvesting, crushing, fermenting, and aging of grapes. In this section, we will take a closer look at the winemaking process and how Placerville wineries use innovative techniques to enhance their wines\' flavors and aromas.
Selection and Harvesting
The first step in the winemaking process is selecting the grapes. Placerville wineries often handpick grapes to ensure that only the ripest and healthiest grapes are selected. The grapes are then sorted and destemmed, removing any stems or leaves that may affect the wine\'s flavor.
Crushing and Fermenting
Next, the grapes are crushed, breaking them down into smaller pieces, and then transferred to containers for fermentation. During this stage, yeast is added to the grapes, causing the natural sugars to break down into alcohol. Placerville wineries often use innovative techniques to ferment their wines, such as using concrete tanks or aging the wine with oak.
Aging and Bottling
After fermentation, the wine is transferred to oak barrels for aging, where it develops unique flavors and aromas. Placerville wineries often experiment with aging techniques, such as aging their wines with concrete or stainless steel, which affects the wine\'s texture and flavor. Once the wine has aged, it is bottled, and the process is complete.
Section 3: The Origins of Placerville Wineries
The history of Placerville wineries dates back to the Gold Rush era when the first vineyards were established in the region. In this section, we will explore the origins of Placerville wineries and how the wine industry has grown in the area.
During the Gold Rush era, French and Italian immigrants established the first vineyards in Placerville, producing wines for miners and settlers in the region. The vineyards grew in popularity, and by the 1870s, Placerville had become a hub for winemaking.
The wine industry in Placerville faced several setbacks in the 1900s, including the prohibition era, which saw many wineries shut down. However, in the 1960s, winemakers began to repopulate the region, and Placerville again became a hub for winemaking.
Today, Placerville wineries are recognized worldwide for their innovative techniques, quality wines, and unique flavors. The region\'s rich history, climate, and geography have made it an ideal location for winemaking, and we can expect the wine industry in Placerville to continue to grow and flourish in the years to come.
Section 4: Placerville Wineries and Sustainability
Sustainability is increasingly becoming a key focus of the winemaking industry worldwide. In this section, we will explore how Placerville wineries are embracing sustainable practices to protect the region\'s natural resources and produce wines that are environmentally friendly.
Placerville wineries have begun implementing sustainable winemaking techniques such as biodynamic farming, composting, and using renewable energy sources. Biodynamic farming, in particular, has been embraced by many wineries in the region, as it focuses on creating a self-sustaining ecosystem that fosters healthy, nutrient-rich soil and plants.
Wineries such as Shadow Ranch Vineyard have implemented sustainable practices, such as using solar power in their vineyard and the winery. Similarly, Lava Cap Winery has implemented composting practices, which feeds their soil and reduces the need for synthetic fertilizers.
By embracing sustainable practices, Placerville wineries are not only reducing their environmental footprint but also produce wines that are healthier, more nutritious, and embody the region\'s natural attributes. Wineries can expect to see more Placerville wineries embrace sustainability in the years to come as it becomes an increasingly relevant issue in the industry.
Section 5: Placerville Wineries and Local Community
Placerville wineries not only contribute to the industry and economy but have also become an integral part of the community. In this section, we will explore how Placerville wineries have contributed to the local community and what they have to offer locals.
Placerville wineries offer locals not only a chance to experience world-class wines but also serve as a gathering spot for events and socializing. Many of the wineries host regular wine-tasting events, bringing the community together to celebrate and socialize.
Furthermore, many Placerville wineries are embracing local sourcing practices, such as sourcing grapes and ingredients from local farmers, contributing to the local economy and fostering a sense of community.
Finally, wineries such as Boeger Winery and Lava Cap Winery have become well-known tourist attractions, attracting visitors from all over the world, contributing to the local economy, and bringing exposure to the region.
In conclusion, Placerville wineries are much more than just wine producers. They serve as a gathering spot for the local community, embrace local sourcing practices, and serve as a tourist attraction, contributing to the region\'s economy and exposure.