Wineries With Hotels
Wineries with hotels have become increasingly popular in recent years, offering visitors an opportunity to relax in beautiful surroundings with a glass of fine wine. These vineyards offer visitors a unique experience, with the chance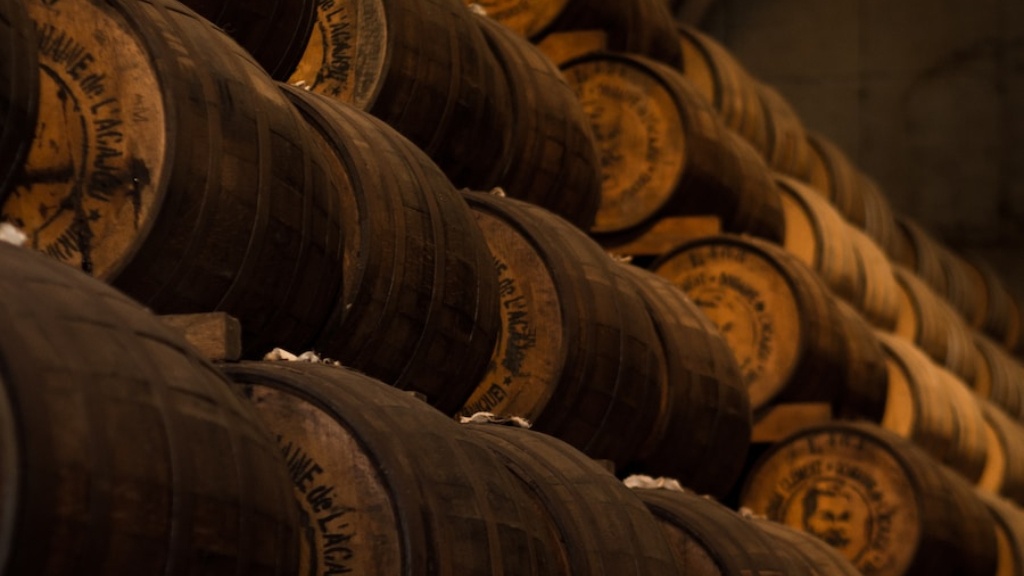 Wineries with hotels have become increasingly popular in recent years, offering visitors an opportunity to relax in beautiful surroundings with a glass of fine wine. These vineyards offer visitors a unique experience, with the chance to stay on the very grounds where the wine is produced.
Many wineries have started to expand their offerings by building on-site hotels. These hotels range from small, cozy bed and breakfasts to luxurious full-service resorts. Visitors can stay for a night or two or spend an entire week immersing themselves in the vineyard lifestyle.
There are several benefits of staying at a winery hotel. Firstly, visitors have easy access to the vineyard and the winery tours. This is great for those who want to learn more about the wine-making process and also enjoy wine tasting. Secondly, the restaurants within the hotels feature food that is designed to enhance the flavors of the wine produced on-site. The menus often include local specialties and seasonal produce, which will make for some unforgettable dining experiences.
One example of a winery with a hotel is the Wente Vineyards in California. The estate has been owned and operated by the Wente family since 1883 and is famous for its Chardonnay. The property has expanded over the years and now includes a 175-room hotel, an 18-hole golf course, and a state-of-the-art concert venue. The hotel features luxurious rooms and suites, a spa, and a farm-to-table restaurant. Visitors can take part in wine and food pairing classes, join a guided tour of the vineyards, or simply relax by the pool with a glass of wine.
Another winery with a hotel is the Marqués de Riscal in Spain. The winery dates back to the 1800s and is set in the stunning Rioja Alavesa region of northern Spain. The hotel was designed by renowned architect Frank Gehry and is a masterpiece of modern design. The building is adorned with thousands of shimmering titanium sheets, which makes it a landmark in the area. The hotel features an award-winning spa, a Michelin-starred restaurant, and luxurious rooms and suites with stunning views of the vineyards.
Concerns about Winery Hotels
While winery hotels can offer visitors an unforgettable experience, there are concerns about the impact they can have on the local community. Some experts worry that the growth of winery hotels could lead to over-tourism and push out small businesses.
There is also a concern around water usage. Wineries require a lot of water to produce wine, and some argue that building hotels on-site could exacerbate existing water shortages in the area.
Furthermore, there is a risk that the focus on the tourism aspect of the winery could overshadow the quality of the wine itself. Wineries could end up sacrificing quality wine-making for the sake of creating a better hotel experience.
The Future of Winery Hotels
Despite concerns, the trend of wineries with hotels is likely to grow in the coming years. With the rise of wine tourism, more and more wineries are looking for ways to make their business more profitable. Building on-site hotels is one way of doing this.
The trend is not just limited to traditional wine regions like Napa or Bordeaux, either. Countries like China and India are also investing heavily in their wine industries and looking to create a similar tourism experience.
Alternatives to Winery Hotels
For those who want to experience wine tourism without staying at a winery hotel, there are other options available. Many companies offer guided tours of vineyards, tasting sessions, and trips to nearby towns and cities.
Travellers can also choose to stay in a nearby town or city and take day trips to the vineyard. This allows them to experience different aspects of the local culture while still enjoying the unique wine tasting experience.
Conclusion
Winery hotels are an exciting development for wine lovers who want to experience the industry up close. While there are concerns about their impact on the environment and local communities, the trend is likely to continue growing. Travellers can opt for other wine tourism experiences if they prefer not to stay at a winery hotel.
Ultimately, winery hotels offer a unique blend of relaxation, education, and pleasure that can be hard to find elsewhere. With careful planning and responsible growth, this trend could offer a bright future for the wine industry and tourism as a whole.