Winery Stays: The Best Places To Sleep Among The Vines
When planning a winery visit, the wine tasting experience is usually the most important objective. However, for those who want to truly immerse themselves in the wine world, a winery stay is an unforgettable experience.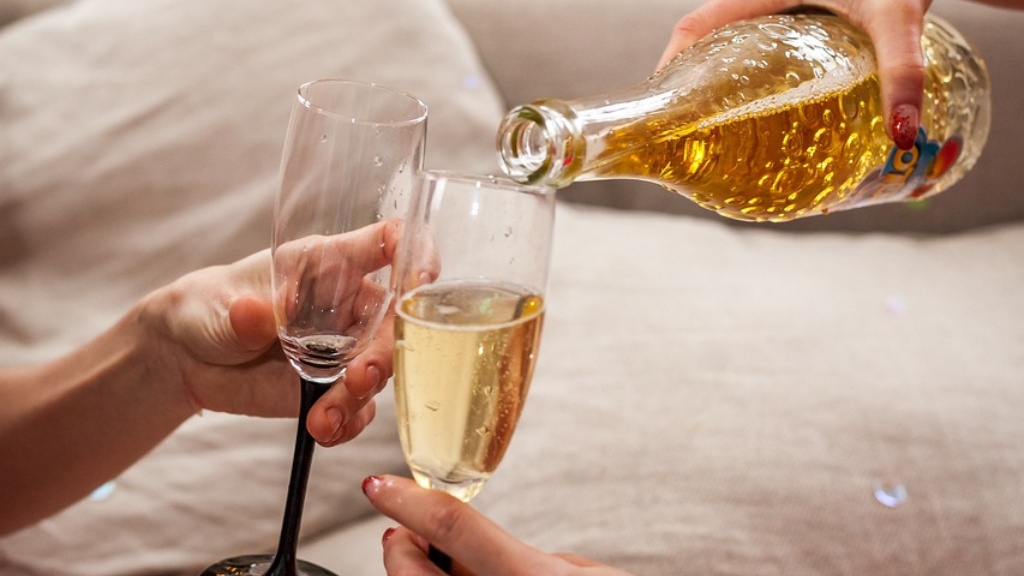 When planning a winery visit, the wine tasting experience is usually the most important objective. However, for those who want to truly immerse themselves in the wine world, a winery stay is an unforgettable experience. Combining the comfort of a hotel with the charm of a vineyard, winery stays offer an opportunity to live among the vines and experience wine country from a new perspective.
Winery stays have gained popularity over the years, with several notable wineries now offering accommodation for their visitors. The concept of staying in a winery is not entirely new; however, modern-day winery stays have evolved significantly to meet the expectations of the growing number of wine tourists.
The benefits of a winery stay are boundless. Besides the opportunity to experience a variety of wines, guests also get to learn about winemaking and the hard work that goes into producing a quality bottle of wine. Some wineries offer tours of their vineyards and cellars, while others give guests a hands-on experience in the winemaking process, from harvesting grapes to crushing and fermenting them.
Additionally, a winery stay offers a unique and serene environment for relaxation. Surrounded by acres of vineyards, with picturesque views of the countryside, guests can unwind with a glass of wine amid the tranquil atmosphere. With ample opportunities for outdoor activities such as hiking or biking, guests can enjoy the fresh air and natural scenery.
Moreover, the accommodation provided in wineries is far from ordinary. Many wineries have built luxury suites featuring modern amenities such as spas, swimming pools, and state-of-the-art kitchens. Guests can indulge in a gourmet meal and savor the wine with a view of the vineyards.
Some notable wineries that offer winery stays include Chateau Montelena Winery in California, Domaine de la Baume in France, and Quinta Nova Winery in Portugal, among others. According to a report by Vinexpo, winery stays have increased by 17% from 2016 to 2019, with an estimated 60 million visitors to wineries globally in 2019.
Experts in the wine tourism industry predict that winery stays will continue to grow in popularity, with more wineries aiming to provide the best experience possible. Wineries have already started to offer customized packages such as wine and food pairings, guided tours, and exclusive access to special wines.
The Pros and Cons of Winery Stays
While winery stays offer a unique experience, there are some drawbacks to consider. The most significant disadvantage of a winery stay is the cost. A stay in a luxury suite in a winery can be expensive, and not everyone can afford it. Additionally, some wineries may not have the amenities and comfort of a traditional hotel, leaving guests with limited options for meals and entertainment.
On the other hand, the benefits of a winery stay outweigh the drawbacks. A winery stay is an opportunity to escape from the hustle and bustle of city life and experience nature like never before. Guests get to indulge in exceptional wine, learn about winemaking, and connect with the people who work behind the scenes. Furthermore, most wineries are situated in picturesque locations, with stunning views and fresh air.
The Future of Winery Stays
The growth of wine tourism has transformed wineries into destinations in their right. With the increasing demand for winery stays, wineries are continually innovating to provide the best experience possible. Customization, personalization, and exclusivity are some of the trends driving the evolution of winery stays.
Moreover, the COVID-19 pandemic has prompted wineries to adapt to new practices to keep their guests safe. Some wineries have implemented contactless check-ins, social distancing, and increased sanitation measures. As the tourism industry recovers, wineries are primed to continue offering exceptional services and experiences to visitors.
Winery Stays and Sustainable Tourism
Sustainability is a critical aspect of wine tourism, with wineries adopting sustainable practices such as organic farming and energy conservation. In recent years, wineries have also started to prioritize eco-friendly practices in their accommodation offerings.
Winery stays offer guests the opportunity to learn about the environmental efforts of the wineries they are staying in, such as recycling initiatives and water conservation. This experience can educate guests on sustainable tourism practices, and inspire them to adopt eco-friendly habits in their daily lives.
The Rise of Wine Tourism in Emerging Markets
Traditionally, wine tourism has been associated with regions such as France, Italy, Spain, and California. However, in recent years, wine tourism has taken off in emerging markets such as China, South Africa, and South America.
These emerging markets offer unique experiences that cannot be found elsewhere, with wineries showcasing their local culture and traditions. For example, in Argentina, guests can experience the Tango while sipping on Malbec, while in South Africa, a tour of the winelands can be combined with a safari in nearby nature reserves.
In conclusion, winery stays are a burgeoning trend in the tourism industry. Combining the charm of a vineyard with the comfort of a hotel, winery stays offer guests a unique experience that cannot be found elsewhere. As wineries continue to innovate and adopt sustainable practices, and emerging markets offer new experiences, wine tourism will undoubtedly remain a growing industry.