Zidarich: Soulful Italian Wine from the Carso
Reading Time: [est_time] The stretch of land along the North Adriatic coast is one of the most soulful areas I've traveled through. The area includes the Croatian & Slovenian portions of Istria, runs through Italy. Carso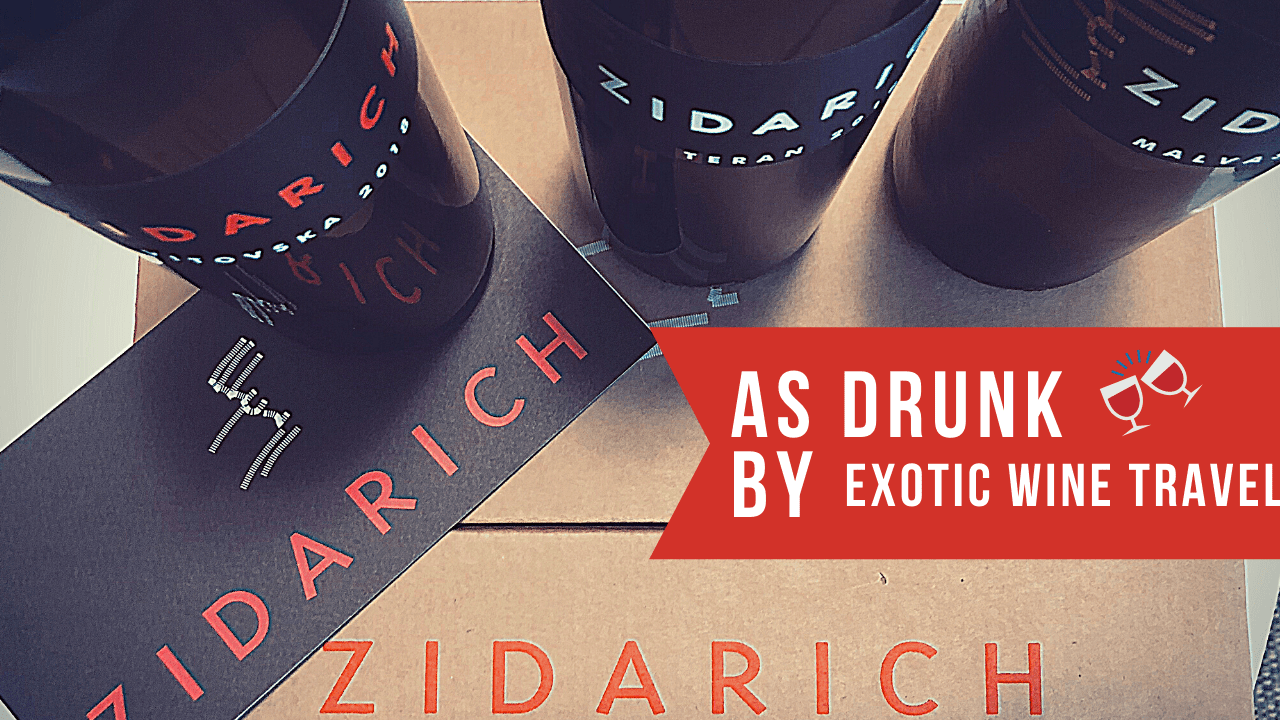 Reading Time: 2 minutes
The stretch of land along the North Adriatic coast is one of the most soulful areas I've traveled through. The area includes the Croatian & Slovenian portions of Istria, runs through Italy. Carso is a small strip of land that hugs the sea and surrounds Trieste, Italy. It's here that you'll find Benjamin Zidarich of Zidarich winery.
Zidarich
Carso is one of Italy's smallest regions and is technically part of Friuli-Venezia Giulia. What the Carso lacks in size, it makes up with quality. There are several notable producers here like Edi Kante, Skerk, Skerlj, and Zidarich.
Zidarich works with the local grapes including Malvasia Istriana, Terrano, and their signature variety Vitovska. There are no 'fresh' white wines at Zidarich. Their white grapes see time on the skins and are aged in large oak casks. These are amber wines, orange wines if you will, but they aren't heavy and tannic. They show finesse and bright acidity, which isn't always the case in this genre.
I've been following their wines throughout the years and am always impressed with how Benjamin Zidarich can extract so much flavor out of his grapes while keeping alcohol levels low. The new releases all show zippy acidity, making the wines lighter on the palate and never too drying.
Italy has a number of fabulous amber wine producers but prices can be a little steep for many consumers. These wines from Zidarich are every bit as good, with fair prices to match. If you're looking to taste something out of the ordinary, you won't go wrong with these latest vintages.
This grape is known as Terrano in Italy. The Zidarich, Teran is aged in large casks for a few years. I taste many examples from Slovenia and Croatia and this one is noticeably lighter in color. It has a brilliant nose of sour cherry, fall leaves, cranberry, and mandarin orange with a touch of earth and rusty nail. Complex nose. The grape is known for its wildness but that's kept in check here. The acidity is high (but not searing) and the tannins are pretty chewy. Most examples of this grape are too extreme for most palates but this is well done. It's going to perform better with food but it is a stellar example of the grape. Score: 90/100
This Zidarich, Malvasia is macerated for a few weeks and aged in large casks for two years. Bright notes of dandelion, apricot, peach, and a touch of flint. It's a floral orange wine that's elegant, not big & burly. There's a touch of wildness here accompanied by ripe, chewy tannins that slowly build on the palate. High alcohol and low acidity can be a problem with this grape, that's not the case here. It comes in at 12.5% ABV and drinks well. Score: 92/100
This is the signature wine from Zidarich. The Zidarich, Vitovska is macerated and aged in large casks for about two years. Gorgeous nose of yellow peach, white flower, and crushed limestone. I can almost smell the sea in this wine. It's a lighter orange wine and has the body of a bigger, classical white. There's a rush of vibrant acidity that stretches out the finish. The tannins are chewy at first before the acidity washes them away. This is brilliant now and has the gumption to develop and improve in the bottle. Score: 92+/100
You can find out more about our scoring system on the WINE RATING page.
---
Zidarich provided tasting samples. The opinions expressed in this article are unsolicited and have not been paid for in any way by governmental bodies, enterprises, or individuals. We do not sell editorial content as that would destroy the legitimacy of our reviews and the trust between Exotic Wine Travel and its readers. On occasion, we extend the option of purchasing the wines we review or/and the products we spotlight. Some of these product links are set up through affiliate programs, which means Exotic Wine Travel gets referral credits if you choose to purchase these items via the links we provide.