Zorah Wines: Depicting Armenia's Ancient Wisdom
Reading Time: [est_time] To learn more about the wines of Armenia, check out our book Uncorking the Caucasus: Wines from Turkey, Armenia, and Georgia.   Zorah received its first international accolade right from the start: the inaugural Zorah Karasi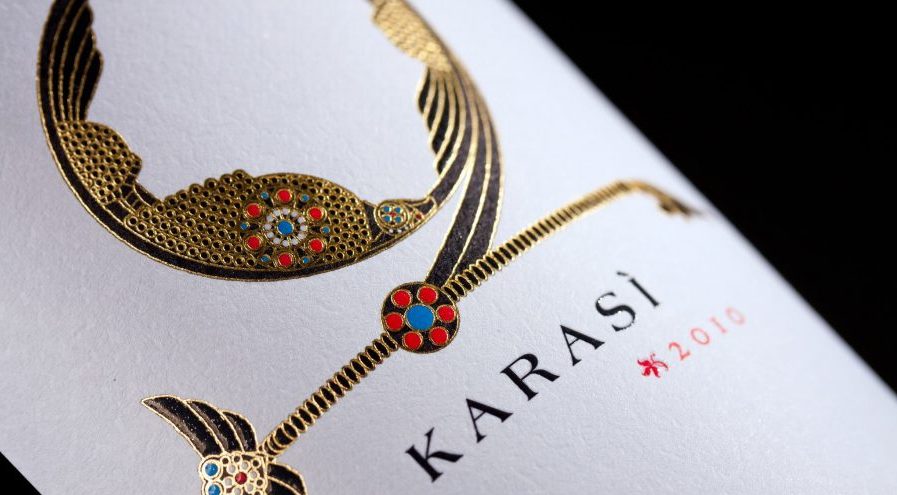 Reading Time: 9 minutes
To learn more about the wines of Armenia, check out our book Uncorking the Caucasus: Wines from Turkey, Armenia, and Georgia.
Zorah received its first international accolade right from the start: the inaugural Zorah Karasi (2010) was one of Bloomberg's Top Ten Wines of 2012. The winery was founded by Zorik Gharibian, an Armenian who grew up in Italy and made a name for himself in the fashion capital of Milan. With extensive experience in the fashion industry, both Zorik and his wife, Yeraz Tomassians, are well primed to cross-pollinate ideas from a wealth of disciplines – including design and marketing – and bring forth refreshing facets to the wine industry.
Here's a glimpse of their aesthetic sense and commercial acumen.
All that sound like a recipe for success; and not only does Zorah make world-class wines that live up to its brand identity, it has also captured the world's imagination: arguably the most widely featured Armenian producer in the mediasphere, Zorah has created a lot of buzz for not only their wines but Armenian wine as a whole – championing this ancient wine country's pedigree and grandeur.
Armenia's Vayots Dzor Wine Region
Zorah's winery and vineyards are situated in Vayots Dzor, a wine region that is home to the world's oldest-known wine production facility, the Areni-1 Cave. The discovery of this more than 6,000-year-old cave complex in 2011 has since reshaped the narrative about wine history.
Clay vessels found in the Areni-1-1 Cave Complex in Armenia.
Located in southern Armenia, Vayots Dzor has its highest point reaching over 3,500 meters above sea level. Currently, the wine grapes are grown between 1,000 and 1,600 meters in volcanic soil and dry continental climate: the highest temperature can be up to 40°C in summers, and the exceptional minimum temperature is -35°C in winters. The precipitation varies from 300 to 800 mm, depending on the location. In the town of Rind where Zorah Winery is, the average temperature is 10°C  with large diurnal temperature variation and the total annual precipitation is around 350mm. Irrigation is permitted, and all the vines here are on their own rootstock.
Armenia's Flagship Grape: Areni Noir
Named after a village of the same name in the western part of Vayots Dzor, the flagship grape is an ancient red variety called Areni, which represents an unparalleled clonal heritage. The Areni berry is relatively big and offers good acidity and light to moderate tannins. A mid-budding and late-ripening grape, it has moderate resistance to fungal diseases and high resistance to winter frosts. Jancis Robinson, who has written about Zorah wines several times on her website, states in The Oxford Companion to Wine, that Areni produces "wines that are medium bodied with real zip".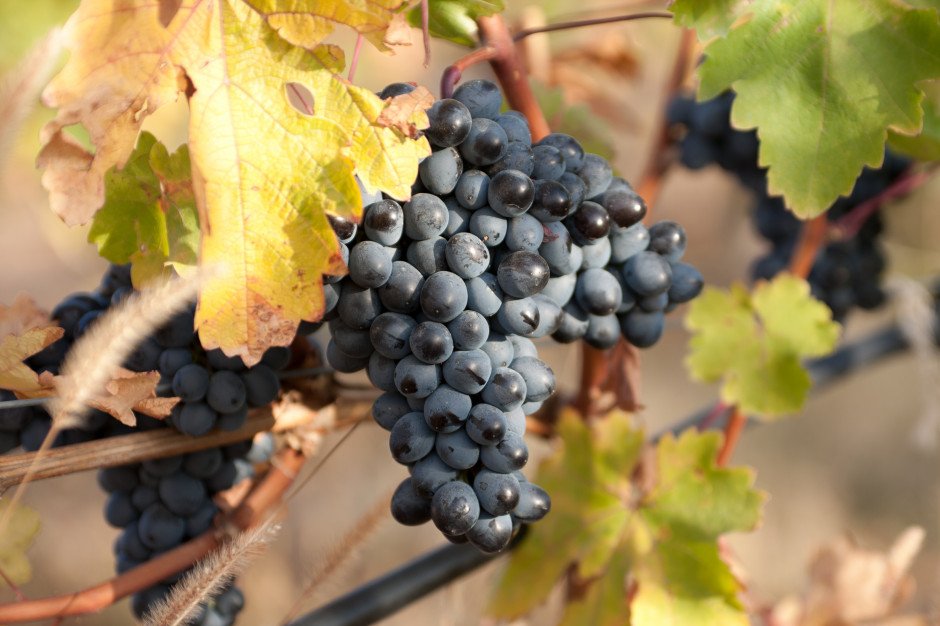 Photo credit: Zorah 
But exploring Armenian wine isn't merely about the sensory merits, it offers something more profound and educational: the ancient history and culture of wine, intertwined with modern society, anthropological study, and human aspiration. In a way, the Areni wine channels Armenia's past in a bottle and offers a glimpse into the country's future. One may wonder what the ancient expression of this variety was like, where the Areni wine was drunk, and how this grape would help shape the future of Armenia's viticulture.
Interview with Zorik Gharibian and Yeraz Tomassians
In the late 1990s, Gharibian had wanted to establish a winery in Tuscany. In 1998, he visited Armenia, and the trip changed the trajectory of his life. Instead of Tuscany, he started searching for plots suitable for wine grape cultivation in Armenia. It took him a decade to find the ideal place, then the ideal Armenian varieties, and get Zorah Winery off the ground.
Gharibian is lucidly aware of his vision. He often emphasizes that Zorah wines are not made to merely appease the Armenians or the Armenian diaspora; the end goal is to create "Zorah wines for wine lovers" and show the world that Armenia has the caliber to make world-class wines.
Gharibian still owns his clothing manufacturing business in Milan. When asked if he prefers to work in the fashion industry or wine, he said that being in the vineyard and winery is a time of respite and peace for him.
In the following videos, Gharibian and Tomassians share more about the history, vision, and wines of Zorah.
Respect for Authenticity
We would be remiss not to mention its Zorah's oenologist: Alberto Antonini, who was once the assistant winemaker at Frescobaldi and head winemaker at Col d'Orcia and Antinori, has been part of Zorah's story since its infancy. Tuscany-born Antonini is among the most influential wine consultants in the world. Despite the consulting work he has done worldwide, Antonini is clear-headed when approaching an esoteric wine region like Armenia and does not impose a 'winemaker's signature' on Zorah wines. He believes that the winemaker is the enemy of terroir and seeks to be invisible in his wines – letting simplicity and purity lead to the best possible interpretation of where the wines are born.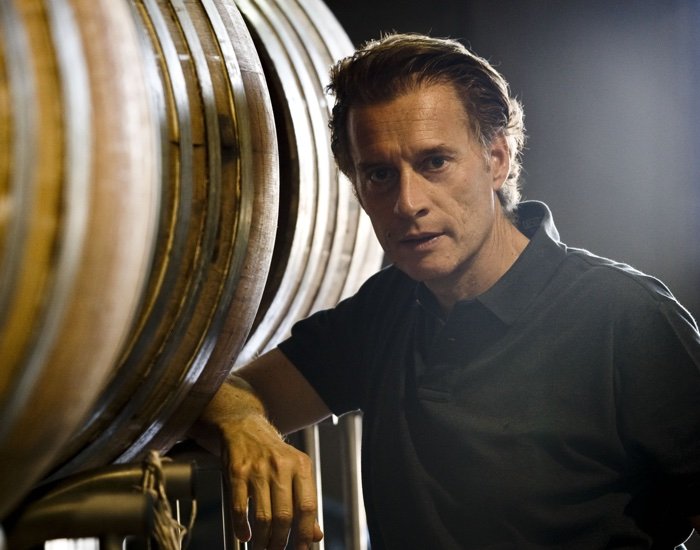 Photo credit: Zorah 
In an interview with The Drinks Business, Antonini was quoted:
"Winemakers need to gain more confidence and feel more comfortable in doing their own thing and making authentic wines that are true to themselves otherwise you end up with the wine equivalent of Britney Spears and Justin Bieber—commercially focused wines made to suit the market."
This sentiment is reflected in his approach to Zorah wines. "He has always believed in the Armenian wine's identity, and he encourages us to work with native varieties and use traditional winemaking methods so as not to lose Armenian wine to an international style," says Tomassians.
Zorah Wines: Tasting Notes
Armenia has a rich viticulture heritage. Its mineral-rich volcanic soil,  topography, and microclimates yield a diverse range of grape varieties. Zorah Winery is committed to working with only autochthonous varieties. The winery plans to move all fermentation and aging processes into karases (Armenian clay vessels)—a traditional winemaking method that people in this part of the world have used for millennia. However, a strict timeline for this transition may be futile as karases are in shortage; they are no longer produced in Armenia today. In order to gather all the karases that the winery needs, the Zorah's team has been going from village to village and home to home to acquire them secondhand. After locating the karases, a second challenge may arise: the vessels are often too big to fit through the door and require the demolishment of walls to retrieve them. Next comes the struggle of transporting these fragile clay vessels to the winery. A plan to open a karas-making school in the region is in the pipeline as Tomassians, who is trained in ceramic pottery, aims to build a facility next to the winery.
 Mouse over the photo and click the triangle button to play the video. 
Zorah "Heritage" Chilar

( 100% Chilar)
(Tasted in April 2020) Charine Tan: The "Heritage" line by Zorah consists of wines made from revived ancient wine grape varieties of Armenia. While the estate is located in Vayots Dzor, the "Heritage" project will bring the Zorah team to other Armenian wine regions in search of noteworthy wine grapes.
Zorah Heritage Chilar 2018
The Zorah Heritage Chilar 2018 is the debut bottling of this project. As its name suggests, this wine is made from the Armenian native variety Chilar. Fermentation happened in the karas (Armenian clay amphora), with around 60 days of skin contact. Aging lasted for around 9 months in karas before the wine was transferred to bottles for further aging of around 10 months. This is a true 'natural', 'orange' wine from volcanic soil and high altitude. The vines thrive on their original rootstocks. A wine of only the original essence, so to speak, guided by masterful hands.
Elements of marine, mineral, and smoke form the first impression, which later reveals white peach, apple, and orange blossom. The palate is marvelously textured. Quite rich and unctuous with good tension that elegantly guides the wine to a saline finish with, surprisingly, a bit of gritty tannins. The saline and mineral hints return emphatically on the focused finish, which lingers with serious persistence.
 
Zorah Voski (50% Voskehat and 50% Garandmak)
Zorah Voski 201

8
(Tasted in April 2020) Charine Tan: Zorah Voski 2018 is a blend of Voskehat and Garandmak, two ancient wine grapes from Armenia. Like all Zorah wines, this throws a smoky veil over the nose. Then, notes of lemon, pear, peach, and pomelo follow up, plus an herbaceous undertone. Extremely soft on the palate, with a touch of lactic flavor. By the way, soft, very soft, I mean 1,000-thread-count ridiculously soft.
Zorah Voski 2015
Charine Tan: Voski means "gold", and the name is a reference to the grape Voskeat, which means "golden drop". This vintage of Voski has much more pop than 2014 (first vintage of Zorah Voski). Bursting with floral accent, coupled with notes of ripe stone fruit and a persistent mineral drive. More than just a pleasure to drink, this is packed with nuances and the finish offers something long and suave. This is the best Armenian white wine I've come across.
Zorah Voski 2014
Matthew Horkey: Had a sample just one month after bottling. Very nice acidity and clean flavors. It does not taste like any other Voskeat I drank in Armenia. Will taste outstanding after it is aged in the bottle for a few more months before release.
Zorah Karasi (100% Areni Noir)
Zorah Karasi 2018
(Tasted in April 2020) Charine Tan: Zorah Karasi 2018 is riveting from the very first sniff and taste. The marriage of fruit intensity, energy, and purity is nothing short of captivating. Smoky, flinty, spicy, floral, and gently sweet–redolent of savory steak rub, amber, white pepper, lily of the valley, red cherry, and dehydrated strawberry. On the palate, fine, silky tannins add to the wine's sophistication, plus great acidity and a hint of stemminess integrated well into this refined Areni Noir. The end-palate takes the tongue to an all-night skinny-dip in a sweet cherry pool.
Note: The first vintage of Zorah Karasi is 2010. During our research for Uncorking the Caucasus, we managed to taste three of the latest vintages. We didn't get a chance to try Zorah Karasi 2012 (yet) and have been told by a few wine lovers that it is their favorite vintage. The proprietor said 2011 is his favorite vintage. For me, 2018 is certainly my favorite. This is one of the most exciting and profound wines I've tasted in 2020. Readers who can find Zorah Karasi 2018 should not hesitate.
Zorah Karasi 2015
Charine Tan: The name Karasi means "from karas", and it's an apt name for this wine since it is made in concrete eggs and karases. 2015 Zorah Karasi appears more extracted and bigger framed than the 2014's.  Notes of strawberry, maraschino cherry, rhubarb, mulberry, and earth, piled on a smoky undertone. The acidity is welcoming in this medium-bodied wine. It still needs more time to stretch out but is already showing a lot of depth and potential to evolve well in the medium term. 
Zorah Karasi 2014
Charine Tan: The first impression on the nose and palate is redolent of a Chianti Classico. Notes of sour cherry, grass, earth, crushed rock, tobacco, and a touch of smoke. The fruit is plush on the palate and the smooth tannins guide the long finish.
Zorah Karasi 2013
Tasting notes found in our previous article.
Zorah Yeraz (100% Areni Noir)
Zorah Yeraz 2015
(Tasted in April 2020) CT: Zorah Yeraz 2015 is made from a field blend of various strains of the ancient wine grape Areni Noir, grown on century-old bush vines. The vineyard is located 1,600 meters above sea level, in a Phylloxera-free terroir with a combination of volcanic, sedimentary, and limestone soils. The grapes were fermented in Karas (amphora) and aged in large, untoasted casks. This is the magnum opus of Zorah, and dare I say, of Armenia and Areni Noir as well.

As with almost all Zorah's wines, Zorah Yeraz shows reductive notes at first and requires plenty of aeration. That said, it is the best kind of reductive notes. The struck match and gunflint aromas do not smell foul. Quite the opposite, they fit the whole profile and play on the idea of 'volcanic wine'. This character has consistently made Zorah's wines more complex, and it integrates so well into the wines that I am inclined to consider it a sort of hallmark of the estate. The enticing profile is also marked by black pepper, cherry, cedar, and earth. Ultrasoft and silky on the palate leading to a seamlessly long and spicy finish. A medium-bodied wine with intense punches of flavors and remarkable finesse
Have you ever been so interested in someone that you're afraid to go on a date with said person or pursue a relationship further for fear that you might go off your rocker? That's almost how I feel now about approaching Zorah Yeraz, the premium bottling of Zorah's Areni Noir.
Zorah Yeraz 2013
CT: This is the cru wine from Zorah and is named after Zorik's wife. The word Yeraz also means hope/dream in the Armenian language. The grapes for this wine are harvested from ultra-centennial, ungrafted bush vines planted at 1,600 meters above sea level. Fermented in concrete vessels, then aged in amphorae and neutral, untoasted oak casks.
Zorah Yeraz 2013 brings a whole new canon of exquisiteness that demands a quiet mind to understand: reticent at first and requires some coaxing, it is ethereally gentle. Notes of strawberry, raspberry, earth, and leaf pile, with a lot of mineral-tasting acidic tension. Soft and round on the palate. A complete wine that has achieved harmony in its balance and integration in flavors. An exceptional wine to drink now but will be rewarding to put it in the cellar and forget about it for at least five years. 
2012 is the first vintage of this bottling, and I find 2013 to be a massive step-up.
Putting It All Together
The vinous ground is shifting with the rise of 'new' ancient varieties, powered by the balance between tradition and innovation. While I love to experience how the archetypical international grapes thrive in different climates and various parts of the world, there are many autochthonous grapes in up-and-coming wine countries that can better capture the innate beauty of the local land, history, and culture. The ability to put wine in the right context can lead to more creative and appealing cultural products, such that wine can serve as a platform to help people understand the geography, history, and sentiments of a country. Let's also not forget that while we can simply enjoy all the sensory pleasure in the world, without human-driven stories, we will achieve little cultural flourishing.
Zorah wines are truly iconic wines that should inspire confidence in the potential of Armenia's indigenous grapes and tell the story of Armenia as a wine country.

You May Also Enjoy
---
Cover photo courtesy of Zorah Winery.
Please note that the opinions expressed in this article are unsolicited and have not been paid for in any way by governmental bodies, enterprises, or individuals. We do not sell editorial content as that would destroy the legitimacy of our reviews and the trust between Exotic Wine Travel and its readers. On occasion, we extend the option of purchasing the wines we review or/and the products we spotlight. Some of these product links are set up through affiliate programs, which means Exotic Wine Travel gets referral credits if you choose to purchase these items via the links we provide.