Must-Try Local Favorite Pasta In Milan
In Italy, food is an expression of love and passion, and Milan is no exception. Milan has a plethora of restaurants where you can savor the best pasta in the world. From simple carbonara to tomato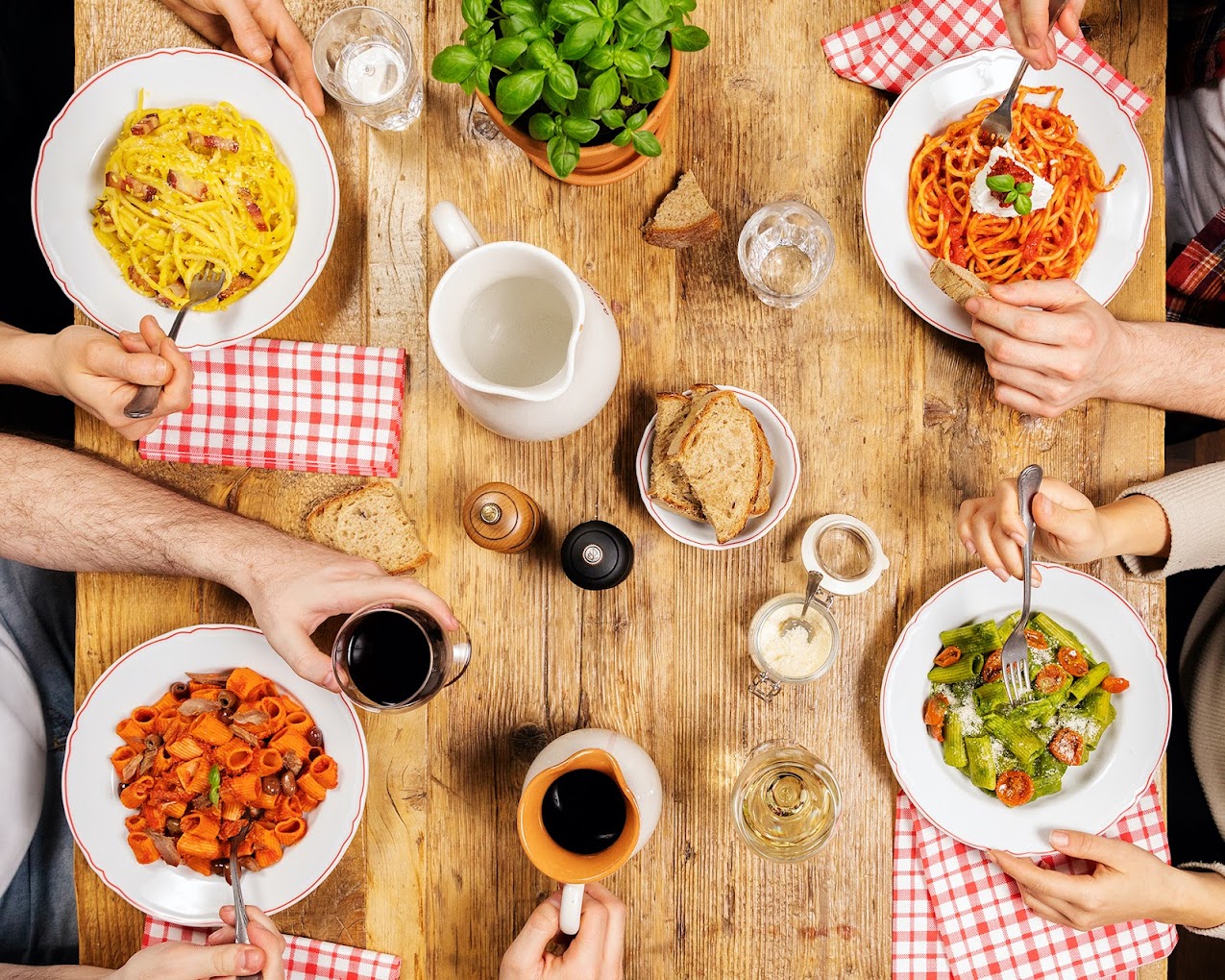 In Italy, food is an expression of love and passion, and Milan is no exception. Milan has a plethora of restaurants where you can savor the best pasta in the world.
From simple carbonara to tomato sauce, Milan has pasta dishes suitable for everyone's taste. Picking the best restaurants can be overwhelming, but this article will guide you on where you can experience the finest pasta dishes in Milan.
The best pasta in Milan
Italy is renowned for its love of pasta, and Milan, its fashion capital, is no exception! If you're planning a trip to Milan, indulge in some of the city's famous Italian cuisine, particularly its pasta dishes. From traditional classics to innovative creations, Milan has something to offer every pasta lover.
To help guide you through Milan's culinary paradise, we've compiled a list of the best places to enjoy a steaming bowl of pasta. These restaurants are known for their exceptional quality, pasta, and attention to detail. Here are our top picks!
1. Premiata Trattoria Arlati dal 1936
Trattoria Arlati is a family-run restaurant in Milan that has been serving traditional Milanese cuisine since 1936. The oldest food family license in Milan, Trattoria Arlati has become a reference point for the city's gastronomy and wine tradition, as well as the art of cabaret and live music.
Initially offering typical cuisine designed for the workers of the nearby rubber processing factory in Bicocca, the restaurant has evolved over time under the stewardship of the Arlati family. In the 1960s, Mario Arlati transformed the restaurant from a suburban tavern into a popular dining spot for the artistic-cultural world of the city, attracted by the relaxed atmosphere and the traditional cuisine prepared with genuine ingredients and recipes to be rediscovered.
Trattoria Arlati's menu features a variety of Milanese dishes, such as minestrone, risotto alla milanese, osso buco, and cassoeula. The restaurant also serves a selection of wines. The restaurant has multiple rooms that can accommodate different group sizes, making it a perfect spot for family gatherings, business meetings, or romantic dinners.
Trattoria Arlati has now passed down to the third generation of the family, and Leopoldo and Giorgia continue their father's work with freshness and enthusiasm. The study and research in Milanese and Lombard cuisine have become indispensable for them to provide adequate service while preserving the warmth of tradition and the flavor of genuine ingredients.
If you want to experience the best of Milanese traditional cuisine while sitting among works of art and listening to live music, Trattoria Arlati is the perfect destination for you. The restaurant is open for dine-in and takeaway services, but they do not offer delivery.
2. Pasto – Laboratorio di pasta con cucina
Located in the heart of Milan's Cinque Vie district, Pasto – Laboratorio di pasta con cucina is a small restaurant that embodies the essence of traditional Italian cuisine. Its warm and familiar atmosphere sets the perfect stage to enjoy fresh pasta, one of the most iconic symbols of Italian gastronomy.
The restaurant focuses on using high-quality ingredients, including selected grains for the flour and seasonal toppings, to create unique and delicious pasta dishes every day. The menu features a variety of classic Italian pasta dishes, such as cacio e pepe and pomodoro, olive taggiasche e ricotta salata, and some innovative options that blend tradition and creativity.
Not only is Pasto – Laboratorio di pasta con cucina a great choice for a relaxing dinner, but it's also the perfect spot for a quick and satisfying lunch break. Even with limited time, you can indulge in a delicious plate of freshly made pasta without compromising on quality or taste. With moderate and affordable prices, the restaurant's menu is accessible to all.
In conclusion, if you are in Milan and want to experience the art of pasta-making in a cozy and welcoming environment, Pasto – Laboratorio di pasta con cucina is the perfect place. With its fresh ingredients, authentic recipes, and affordable prices, this restaurant is a must-visit for anyone who loves great food and wants to explore the true essence of Italian gastronomy.
3. Al Garghet
Al Garghet is a charming Italian restaurant that has been enchanting guests for over 30 years. Located in the heart of the Milanese countryside at Via Selvanesco, the restaurant has been serving traditional Lombard cuisine since 1991. The owner, Emanuela Cipolla, has created a magical and romantic atmosphere with her unique decor and philosophy of making people feel good and preparing food with love.
The restaurant's rustic and rural ambiance is inspired by Emanuela's many passions, including the English countryside, bohemian France, and her collection of frogs of all kinds. The dining rooms are decorated in an intimate English cottage style with Scottish tablecloths and can accommodate up to 150 guests. Each dining room has a different theme, adding to the restaurant's enchanting atmosphere.
Al Garghet is known for its traditional Lombard cuisine, including pasta and rice dishes, as well as its signature dish of handcrafted pizzoccheri with savory butter and gnocchi paired with cheese and pears. The restaurant also has a peaceful garden terrace where guests can dine al fresco on the veranda or under the country chic umbrellas during the summer months.
The restaurant's name, Al Garghet, is a tribute to the Milanese countryside. In Milanese, "Garghet" means the croaking of frogs, which still keep guests company in the wonderful flower garden. This adds to the restaurant's magical and romantic atmosphere and makes it a unique and memorable dining experience.
In conclusion, Al Garghet is a charming Italian restaurant that has been enchanting guests for over 30 years. Its unique decor, traditional Lombard cuisine, and enchanting atmosphere make it a must-visit destination for anyone looking for an authentic Italian dining experience.
4. MiScusi
If you're a pasta lover, you've likely heard of Miscusi, the Italian restaurant chain that specializes in serving fresh pasta dishes. Founded in Milan in 2017, the restaurant chain has quickly expanded to various locations across Italy and London. The secret to its success? Fresh, sustainable ingredients and customizable pasta dishes that cater to customers' preferences.
At Miscusi, everything is made fresh, including pasta. The restaurant chain prides itself on using high-quality ingredients that are sourced sustainably. Its menu offers a variety of pasta dishes, from classic Italian dishes like carbonara and amatriciana to vegetarian and vegan options. Customers can even create their own dishes by choosing their preferred type of pasta and sauce. Gluten-free pasta is also available.
But what sets Miscusi apart from other Italian restaurants is its reward program. Customers can accumulate points for each dish ordered and redeem them for future orders. Those who sign up for the reward program are also eligible for a welcome bonus. Miscusi's commitment to sustainability extends beyond its ingredients. The restaurant chain also operates a food retail store that sells fresh pasta and sauces. This allows customers to enjoy Miscusi's dishes from the comfort of their own home.
If you're in Milan or any of the other Italian cities where Miscusi has a presence, don't hesitate to stop by for a plate of fresh pasta. And with its customizable menu and reward program, there's something for everyone at Miscusi.
5. Pasta Fresca da Giovanni
Located in the charming area of Navigli in Milan, Pasta Fresca da Giovanni is a small artisanal pasta shop with a reputation for serving some of the best homemade pasta in the city. This unpretentious eatery specializes in pasta dishes and offers a variety of traditional Italian pasta dishes like ravioli, lasagna, and spaghetti, as well as daily specials that are sure to impress.
The restaurant is small and cozy, with only a handful of tables, but the intimate setting adds to the place's charm. The menu is simple and constantly changing, with just a few types of pasta and sauces to choose from. Each dish is made fresh to order and is prepared with love. Classic options like rigatoni alla gricia and tagliatelle alla bolognese are available, as well as fancier options like tagliatelle with gorgonzola cream and hazelnuts or cream of butter and anchovies with lime and parsley. The portions are generous, and the prices are reasonable, particularly for the quality of the food.
In addition to the great food, customers appreciate the availability of wine, beer, and coffee. Whether you're in the mood for a glass of wine, a cold beer, or a delicious coffee macchiato, Pasta Fresca da Giovanni has something to offer.
In short, if you're looking for an authentic Italian pasta experience in Milan, Pasta Fresca da Giovanni is worth visiting. The restaurant's commitment to using fresh ingredients and traditional techniques is evident in every dish. The cozy atmosphere and friendly service make for a truly enjoyable dining experience.
6. Fabbrica del Grano – Grani Antichi
La Fabbrica del Grano is located in Milan's Brera neighborhood, known for using ancient grains in its dishes. This restaurant's concept is built around the importance of the quality of the raw materials. The grains are free from chemical intervention and cultivated in Sicilian fields, creating a direct link between the restaurant and the producer.
The menu at Fabbrica del Grano is a tribute to fresh pasta made with freshly milled grains. It is available in various formats, including long and short noodles, filled pasta, and lasagne. The restaurant also offers a range of homemade baked goods, including bread, cookies, and pastries. Their Sicilian heritage also plays a significant role in the menu, as demonstrated in their homemade sauces such as Sicilian pistachio pesto and caponata. The vegetables, particularly eggplants, used in their dishes are cooked to perfection, creating a unique and flavorful experience.
Fabbrica del Grano's restaurant is decorated with rustic elements that evoke a rural atmosphere. The grains are ground fresh daily to produce fresh pasta in various formats, biscuits, low-sugar baked goods, and artisanal bread. Their products are available for purchase at the restaurant and can be ordered online.
In conclusion, Fabbrica del Grano – Grani Antichi is a must-visit Milan restaurant known for its unique concept, high-quality ingredients, and delicious homemade pasta dishes. 
Where to buy fresh pasta in Milan
Fresh pasta is an essential component of Italian cuisine, and Milan has some of the best fresh pasta shops in the world. The freshness of the pasta is what makes the dish. Therefore, it's essential to buy fresh pasta from reputable shops.
Pasta Fresca is a family-run business that sells fresh pasta made the same way for generations. The shop is located in the heart of Milan, offering various pasta dishes that fit everyone's taste buds. Gluten-free and vegan options are also available.
Pasta Piemonte is an upscale pasta shop selling fresh and ready-made pasta dishes. They use locally grown ingredients to make their dishes, and therefore their pasta tastes different from other pasta shops.
Il Pastaio di Piazza Santa Maria Nascente is a pasta shop prides itself on serving traditional Milanese fresh pasta dishes. All their pasta dishes are homemade and cater to vegetarians and non-vegetarians. They also have gluten-free pasta dishes on their menu.
The art of pairing wine with pasta
Italian cuisine is incomplete without wine; pairing the right wine with your pasta dish can elevate your experience. The key to pairing wine with pasta is to match the sauce's intensity with the wine's body. If you are having a tomato sauce pasta dish, a medium-bodied wine such as Barbera d'Alba or Dolcetto d'Alba is the perfect match. The wine complements the acidity of the tomato sauce, and the tannins balance the sweetness of the pasta dish.
If you have a creamy pasta dish such as carbonara or Alfredo, white wine such as Chardonnay or Pinot Bianco pairs exceptionally well. The general rule is that if the pasta dish is heavy, the wine should also be heavy. If the dish is light, then the wine should be light too. Experimenting with different pasta dishes and wine combinations is essential to find your perfect match.
What food is Milan most famous for?
Surrounded by rice fields, it's no wonder that Milan's most iconic dish is risotto alla Milanese. This quintessential dish consists of creamy, golden, slow-cooked rice prepared with white rice, butter, onions, beef marrow, and a healthy dose of Parmigiano cheese.
Famous Italian pasta dishes
Italian cuisine is vast, and it's no wonder that pasta dishes are a staple in most Italian meals. From carbonara to lasagna, Italian pasta dishes are famous worldwide.
Carbonara is a simple yet delicious pasta dish with spaghetti, pancetta, and parmesan cheese. The sauce is made with eggs and black pepper, and it's one of the most famous pasta dishes worldwide;
Another famous pasta dish is Pesto alla Genovese, which originated in Genoa. It's a dish made with fresh basil, garlic, pine nuts, and parmesan cheese.
Lasagna is another iconic pasta dish with layers of pasta, Bolognese sauce, and cheese. The pasta dish is filling and is perfect for a family get-together.
In conclusion, Milan offers some of the best pasta dishes in the world, and trying the local pasta dishes should be on everyone's bucket list. The city has a rich culinary heritage, and exploring every pasta dish it offers is worth exploring. From traditional to modern pasta dishes, there's something for everyone.
Conclusion
Milan, Italy's fashion and financial capital, is also renowned for its food scene. When you visit Milan, trying some of the local cuisine is essential. While most Italian restaurants serve carbonara, marinara, and bolognese sauce pasta dishes, the Italians have different pasta dishes from one region to another. Picking the right pasta dish can give you an unforgettable experience!
Milan, in particular, has its own unique pasta dishes that are worth trying. One of the Milan signature dishes is the Risotto alla Milanese, a creamy rice dish with saffron mixed in. This dish is cooked to perfection and leaves a taste that lingers in your mouth long after your meal. The Orecchiette con Cime di Rapa is another dish to try, consisting of pasta with broccoli and sausage, and it is the perfect comfort food.
Milan offers an array of pasta dishes, from the classic spaghetti al pomodoro to seafood or meat sauces, stuffed pasta like tortellini, and baked dishes like cannelloni or lasagne. With so many options, you could try a different pasta dish every day and have something new for a long time.
Italians take their pasta seriously, and Milan has plenty of places to get a delicious, freshly made plate of pasta. However, some Italian restaurants in Milan are a little more special than others. They make pasta by hand, just like in the good old days, using only the finest ingredients and time-honored techniques.
In conclusion, trying the local pasta dishes is necessary when visiting Milan. With the city's rich culinary heritage and many restaurants, you can easily find a dish that suits your tastes.