Best Wine Hotels In Tuscany: A Guide To The Best Accommodations
Tuscany is renowned for producing some of the best wines in the world, and if you\'re a wine lover, there is no better way to immerse yourself in the experience than by staying at one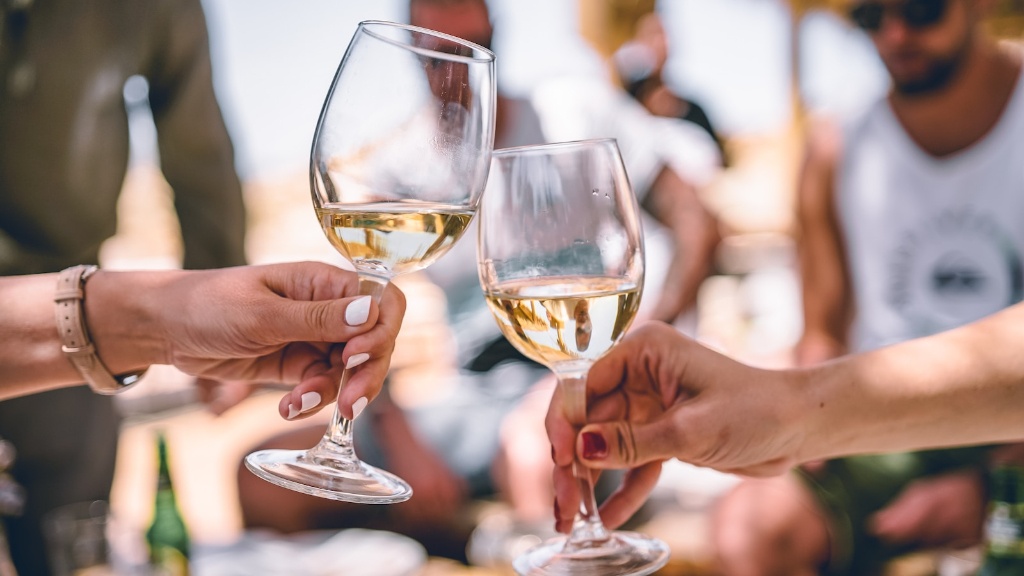 Tuscany is renowned for producing some of the best wines in the world, and if you\'re a wine lover, there is no better way to immerse yourself in the experience than by staying at one of the region\'s wine hotels. These types of accommodations allow guests to not only taste the wine but also learn about the production process, viticulture, and the terroir of Tuscany. In this article, we\'ll guide you through some of the best wine hotels in Tuscany and what you can expect from your stay.
First on our list is Castello di Casole, a restored 10th-century castle located in the heart of Tuscany. This luxurious hotel boasts 41 elegant suites furnished with antiques, terracotta floors, and stone arches. The castle has its vineyard where you can taste their wines and Olives, which are used for their own olive oil.
Next up, we have Il Falconiere, a charming Relais & Châteaux property that is located in Cortona, the easternmost area of Tuscany. Here, guests can participate in cooking classes and wine tastings with the property\'s sommelier, or relax in the lush gardens and the infinity pool. This hotel has its grapevine, and they produce several types of wine.
If you\'re looking for a countryside retreat that offers exceptional wine tasting experiences, look no further than Tenuta La Bandita. Situated in the Maremma region of Tuscany, this charming country house offers panoramic views of the rolling hills, an outdoor pool surrounded by olive groves, and an elegant restaurant that serves Tuscan cuisine. Here, guests can take part in daily wine tastings and even visit the property\'s wine cellar.
For a unique experience, we recommend the Borgo San Felice, a former medieval hamlet located in the heart of the Chianti Classico region. This hotel has 1400-acre grounds with vineyards and olive groves, and you can participate in numerous outdoor activities such as bike tours, cooking classes, truffle hunting, and horseback riding. Wine tastings are also on offer, and guests can even create their own blend of wine with the property\'s winemaker.
Another great option is the Castello Banfi Il Borgo, a restored 17th-century castle in the Montalcino area of Tuscany. This castle turned hotel works on biodynamic principles with vineyards, fields of grains, and woods surrounding it. Guests can take part in cooking classes and explore the property\'s extensive wine cellars, or enjoy a personalized wine tasting from the hotel\'s award-winning winery.
For an eco-friendly stay, we recommend Fattoria La Vialla, a family-owned farm that produces organic wine, olive oil, and other products. This agriturismo is located in the Valdichiana area and offers guests a wide array of outdoor activities. Guests can take part in guided tours, wine tastings, and cooking classes with ingredients fresh from the farm itself.
If you\'re someone who loves to explore the local food and wine market, then the Hotel Adler Thermae Spa Resort is perfect for you. Located in the heart of the UNESCO-protected Val d\'Orcia region, this hotel has a big winery within a beautiful landscape. Guests can take part in culinary tours and wine tastings or take a dip in the thermal pools after a day of exploring.
In conclusion, Tuscany has no shortage of beautiful accommodations that allow guests to experience the region\'s wine culture firsthand. From castles to agriturismos, each hotel provides unique experiences that are perfect for wine lovers. Whether you\'re a seasoned wine connoisseur or just starting, visiting one of these wine hotels in Tuscany promises to be a memorable experience.