7 Best Wineries In Margaret River, Australia
[vc_row][vc_column][vc_column_text] Margaret River is home to some of Australia's most remarkable wines and spectacular vineyards. Located in the South West region of Western Australia, Margaret River is renowned for its stunning landscapes, pristine beaches, and, above all, its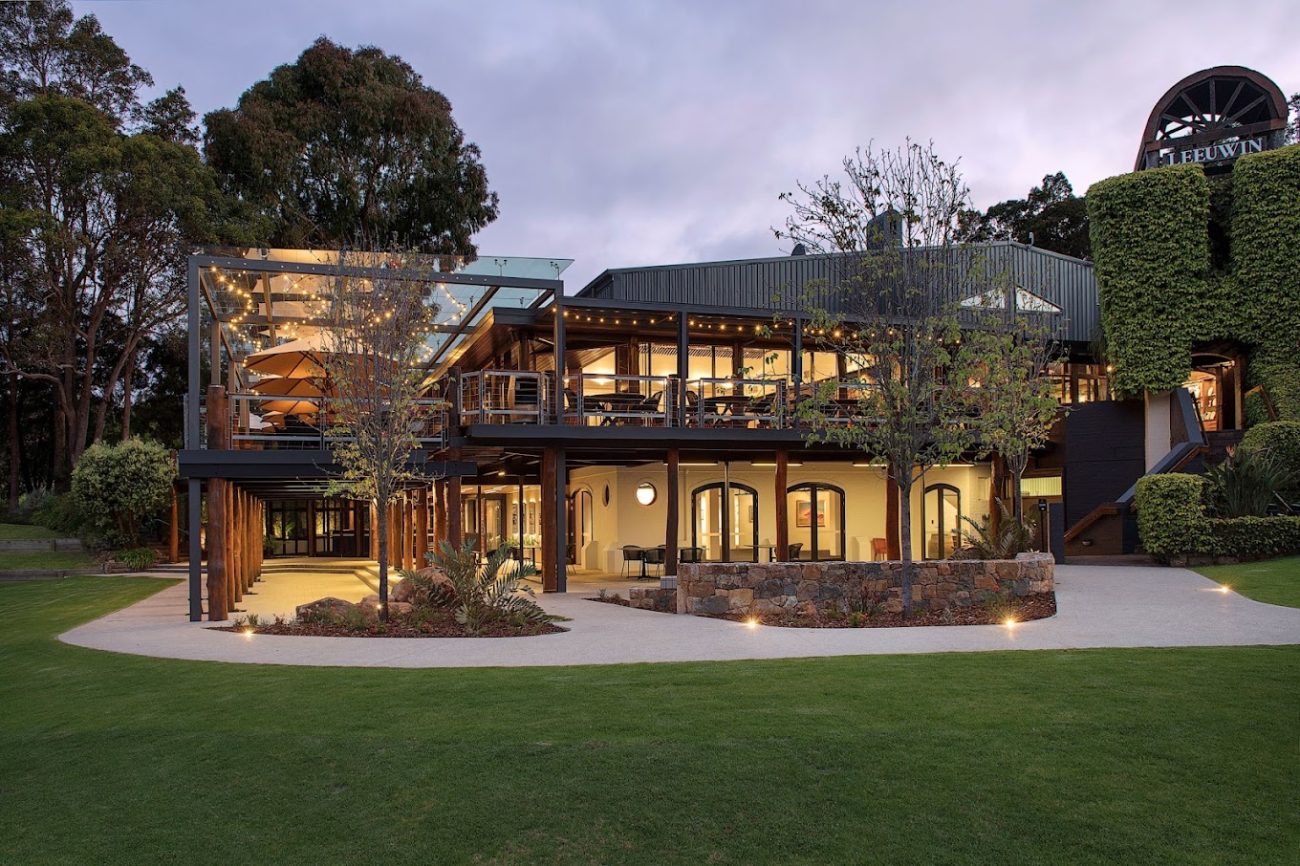 Margaret River is home to some of Australia's most remarkable wines and spectacular vineyards.
Located in the South West region of Western Australia, Margaret River is renowned for its stunning landscapes, pristine beaches, and, above all, its world-class wineries. Its Mediterranean climate, with a strong maritime influence, ancient gravelly soils, and long, gentle ripening season, creates a climate perfect for grape growing.
In this article, we will delve into the best wineries in Margaret River that should be on your must-visit list, each offering a unique wine experience that showcases the region's rich viticultural heritage.
Margaret River Region
Located in Western Australia, the Margaret River Region has swiftly emerged as a prodigious wine destination, garnering remarkable success and international acclaim. Renowned for its exceptional Cabernet Sauvignon and Chardonnay, this region boasts vineyards that thrive in exquisite terroir. What sets Margaret River apart is its idyllic coastal landscape and the pristine, geographically isolated environment it enjoys.
Inspired by this natural splendor, winemakers in the region have embraced sustainability and innovation, with many adopting organic, biodynamic, and natural winemaking practices. Among these pioneers is Cullen Wines, proudly holding the distinction of being the first winery in Australia to attain 100% carbon neutrality certification.
The wineries themselves exhibit a striking diversity, ranging from rustic farm-style establishments to elaborate structures architecturally. Additionally, many of these wineries offer casual cafés and world-class restaurants, ensuring visitors can indulge in the wines and the region's culinary delights. Exploring the wine country of Margaret River is effortless due to the close proximity of its cellar doors. A quick glance at the regional map reveals a cluster of wineries within easy reach of one another.
Visitors can follow well-crafted wine trails designed to enhance their tasting experience. Alternatively, they may opt for behind-the-scenes wine tours, providing invaluable insights into the winemaking process. For a truly immersive experience, overnight stays in one of the available winery accommodations allow guests to fully immerse themselves among the vines, soaking up the atmosphere and charm.
Margaret River's convenient location, just a three-hour drive south of Perth, makes it easily accessible for both local and international visitors. This proximity to a major city, combined with the region's exceptional wines, breathtaking landscapes, and culinary delights, has solidified Margaret River as a must-visit destination for wine enthusiasts and travelers searching for a unique and unforgettable experience.
Discover Things To Do In Margaret River Region.
1. Vasse Felix
As the founding winery and the oldest Margaret River winery, Vasse Felix holds a special place in the region's history. Established in 1967, this iconic estate has consistently produced wines of exceptional quality. The visionary behind Vasse Felix is Dr. Tom Cullity, a true pioneer in the region. His passion and dedication laid the foundation for a renowned Australian winery destination. Today, Vasse Felix continues to captivate visitors with its exceptional wine offerings, immersive experiences, and commitment to organic principles.
Wine lovers can indulge in tastings at the Cellar Door, immersing themselves in the rich flavors and nuances of the estate's meticulously crafted wines. From the classic elegance of Cabernet Sauvignon to the vibrant allure of Chardonnay, Vasse Felix expertly captures the region's essence in every bottle. Beyond the wine, Vasse Felix invites guests to explore its captivating art gallery, showcasing a seasonal program of exhibitions from the esteemed Holmes à Court Collection. This unique blend of art and wine adds an extra layer of enchantment to the estate, creating an immersive cultural experience.
For those seeking a culinary adventure, Vasse Felix's award-winning restaurant beckons. Open for lunch service daily, the restaurant has garnered accolades as one of Australia's most esteemed dining destinations. Its modern menu showcases the region's superb produce, expertly paired with Vasse Felix's exquisite wines.
Vasse Felix's commitment to organic principles is deeply rooted in its winemaking philosophy. Across its four vineyards, the estate adheres to these principles, building upon its reputation for minimal intervention and "small batch" winemaking.
Uncover Best Ways To Tour Margaret River Region.
2. Voyager Estate
Voyager Estate is another popular winery in the region known for its award-winning wines. The estate is set on 1100 acres of stunning grounds and boasts a beautiful cellar door, restaurant, and tasting room. An independent, family-owned winery, Voyager Estate is committed to producing organically farmed wines. Whether you opt for a guided tour or a private tasting, followed by an enticing wine-inspired lunch at their award-winning restaurant, the estate promises an unforgettable journey from vineyard to table.
Embark on a comprehensive exploration of the estate, meandering through vineyards and uncovering the intricacies of the winemaking process. Savor the unique experience of tasting wine straight from the barrel, and uncover Australia's largest underground barrel cellar. To further deepen your wine knowledge, engage in the Unearthed Experience, delving into the captivating world of wine, or indulge in the Origins Tasting, where you can delve into the renowned Margaret River varieties, namely Chardonnay and Cabernet Sauvignon.
For those seeking a more intimate wine discovery, the Wine Room promises unrushed exploration. Take a seat and embark on a captivating journey through their diverse wine offerings with the enticing Wine Flights. Each flight presents a trio of wines for you to compare and relish. Select from suggested flights or craft your own, drawing from an extensive range of aged and limited-release vintages.
Beyond the remarkable wine experiences, Voyager Estate offers a sustainably minded lunch affair at their esteemed Restaurant. Here, a harmonious collaboration between the head chef and sommelier brings forth a delectable wine-driven menu showcasing the finest produce sourced from local growers. Inspired by the vineyard and the nuances of each season, this culinary journey is delivered with warmth, generosity, and finesse.
Alternatively, indulge in the art of wine tasting by complementing your chosen wines with a delectable cheese board, perfect for sharing between two people in the intimate ambiance of the Wine Room. On sun-kissed days, seize the opportunity to bask in the splendor of the outdoors, where you can relax upon picnic rugs or within the alfresco space, savoring a glass of wine paired with a tantalizing tasting plate.
Stepping foot onto the expansive grounds of Voyager Estate is akin to entering a realm of opulence and refinement. The meticulously manicured gardens, the grandeur of the Cape Dutch-style cellar door, and the exceptional range of wines all contribute to an ambiance of luxury.
Top Ways To Experience Margaret River And Nearby Attractions.
3. Cullen Wines
Cullen Wines is a must-visit destination for lovers of biodynamic and organic wines. Embark on a journey of quality, integrity, and environmental stewardship as you explore the heart and soul of Cullen Wines. Fifty years ago, the Cullen property in Margaret River began a remarkable winemaking legacy. Recognizing the region's unique qualities, Dr. Kevin and Diana Cullen, guided by eminent agronomist Dr. John Gladstones, planted a trial acre of vines in Wilyabrup in 1966. The outstanding results led to the establishment of 18 acres of vines on their picturesque sheep and cattle farm in 1971.
At Cullen Wines, the essence of winemaking lies in harmonizing with the land. Recognizing their role as custodians of the ancient Wilyabrup soils, the Cullen family approaches viticulture with utmost reverence for the environment and the indigenous Wadandi people. This pure and authentic winemaking philosophy captures the true essence of the land, harnessing the Mediterranean maritime climate of Wilyabrup to produce grapes of unparalleled quality consistently.
Indulge your senses at the Cullen Biodynamic Wine Room, a sanctuary overlooking the historic vineyard. Stroll through their vineyards, visit their onsite restaurant, or participate in a guided wine tasting to appreciate their holistic winemaking approach fully. Immerse yourself in the serene ambiance of the uniquely constructed building, seamlessly blending granite and timber with the picturesque surroundings. Here, you can savor a glass of wine, relish a delectable lunch, or unwind with coffee. All food is prepared using fresh, biodynamic, and organic produce, 90% of which is sourced from the Estate's own garden.
Find Best Experiences In Margaret River Region.
4. Leeuwin Estate
Leeuwin Estate stands tall as a symbol of excellence in winemaking, under the guidance of Denis and Tricia Horgan, the estate transformed from a humble cattle farm into a world-class winery. In 1979, Leeuwin Estate made its commercial debut, and it quickly gained global acclaim when Decanter Magazine bestowed its highest recommendation upon the 1981 "Art Series" Chardonnay.
This internationally acclaimed winery has gained recognition for its exquisite Chardonnay and has become a must-visit destination for wine enthusiasts and art lovers. The estate offers a truly immersive experience, inviting visitors to embark on guided wine tastings, where they can savor the distinct flavors and aromas of Leeuwin's premium wines.
During the summer months, guests have the unique opportunity to attend one of their famous outdoor concerts. Imagine yourself under the starlit sky, surrounded by the soothing melodies of great music, and enjoying the finest wines Leeuwin Estate offers. It's an experience that truly captivates the senses. One of the distinctive features of Leeuwin Estate is its collaboration with renowned Australian artists, which is showcased through their Art Series wine labels.
The estate's art gallery proudly displays a vast collection of over 150 paintings and artworks featuring notable artists like Arthur Boyd, Lloyd Rees, and Clifton Pugh. At the heart of Leeuwin Estate lies a passion for exceptional wine, food, art, and music. The estate features an award-winning restaurant that embraces the philosophy of combining the finest West Australian produce with the flavors, textures, and aromas that complement their wines.
With sweeping verandahs overlooking a picturesque meadow surrounded by majestic karri trees, the restaurant provides a serene setting for an unforgettable dining experience. For more intimate gatherings, the Leeuwin "Wine Room" offers a private dining option for groups.
Discover Best Tours and Activities in Margaret Region. 
5. Howard Park
Howard Park & MadFish Wines offers a cellar door experience unlike any other. This renowned winery, owned by the esteemed Burch Family, has gained acclaim not only for its exceptional wines but also for its adherence to the principles of feng shui. Professor Cheng Jian Jun, a distinguished Chinese feng shui expert, lent his expertise to the design of the award-winning building, ensuring that positive energy and good luck flow abundantly.
Since its establishment in 1986, Howard Park has played a pioneering role in Margaret River's wine-making region. With vineyards in both Margaret River and Mount Barker, they offer a distinctive and educational multi-regional approach to wine tastings. Among their noteworthy creations, their eminently drinkable Riesling has garnered significant recognition. But it is not just about traditional wines; Howard Park's MadFish label, inspired by Western Australia's coastal lifestyle since 1992, offers a captivating lineup of small-batch alternative varieties. These experimental styles, available exclusively at the cellar door, provide a unique tasting experience.
Whether you seek to savor, learn, or indulge, the Howard Park & MadFish Wines team will tailor your visit to create a truly unforgettable experience. The cellar door is surrounded by expansive lawn areas, inviting you to participate in their numerous annual events or bring your own picnic, borrow a blanket and a bocce set, and relish a glass of wine under the warm sun. During the winter months, cozy up on the plush couches by the fire, indulging in the company of fine wine.
As a proud member of Australia's First Families of Wine, an esteemed collection of the country's ten oldest family-owned wineries, Howard Park stands as an iconic institution. While the Abercrombie Cabernet Sauvignon remains a cherished flagship offering, the winery has also made waves with its range of méthode traditionelle sparkling wines.
Whether you choose to sample wines at the cellar door bar, embark on a guided tasting flight, or indulge in a private wine tasting at the exquisite Wine Chapel on the estate, Howard Park & MadFish Wines promises an extraordinary experience.
Check Out Best Tours In Margaret Region.
6. Victory Point Wines
For those with an insatiable thirst for discovering hidden gems that deviate from the well-trodden path, Victory Point Wines is a must-add to your itinerary. Step into the intimate cellar door, and taste some of the estate's exquisite Chardonnay and Bordeaux reds, including Cabernet Sauvignon, Petit Verdot, and Pinot Noir.
Victory Point Wines is an operational vineyard rooted in family values. Fueled by their passion, they strive to establish a lasting family business that transcends fleeting trends in the wine market. Every decision they make is grounded in their unwavering commitment to crafting the highest quality wines, selecting grape varieties that thrive in their chosen terroir.
Inspired by the pioneering vineyards that birthed the iconic unirrigated vineyards now synonymous with Margaret River, Victory Point Wines seeks to emulate their greatness.  From the outset, the decision not to irrigate the vineyard was firmly established, driven by a desire to amplify the complexity of flavors derived from the fruit and the distinctive characteristics of the vineyard in each vintage.
Victory Point Wines beckons to those in search of something extraordinary—an oasis where premium wines intertwine with soul-stirring landscapes. As you savor their remarkable offerings, you'll discover a reverence for tradition and a commitment to excellence that flows through every sip. Let Victory Point Wines be your compass, guiding you to a destination where passion and nature harmonize, leaving an indelible mark on your oenophile journey.
Experience The Best Of Margaret River Region With This Tours.
7. Domaine Naturaliste
Located amidst the magnificent Merlot vines, the cellar door of Domaine Naturaliste beckons visitors with its breathtaking surroundings, immersing them in a serene and untouched panorama. Since its opening in late 2018, this Wilyabrup cellar door has effortlessly blended elegance and warmth within its interiors. Sunlight floods the space through expansive floor-to-ceiling windows, while timber accents adorn every surface.
With its cozy ambiance, impeccably manicured front lawn dotted with picnic tables, and a tempting array of made-to-order cheese and charcuterie boards, Domaine Naturaliste offers a relaxed haven where guests can savor the estate's fruit-forward wines in style. After three decades of honing his craft with various winemakers in Margaret River, the highly acclaimed Bruce Dukes launched Domaine Naturaliste.
The Domaine Naturaliste Cellar Door invites visitors to indulge in a glass of world-class Chardonnay or Cabernet, or opt for a seated wine flight paired with a delightful cheese board. Nestled between the vines, the picturesque tasting room offers an inviting ambiance for guests to relax and immerse themselves in the wines. For those seeking a more laid-back experience, the front lawn provides the perfect setting for a charcuterie picnic, complete with lawn games to keep guests entertained.
Domaine Naturaliste Cellar Door is a testament to Bruce Dukes' profound passion for winemaking. With its idyllic location, inviting ambiance, and a range of exquisite wines, this haven in Margaret River offers wine enthusiasts an unforgettable experience. Whether indulging in a seated wine flight, enjoying a leisurely picnic on the lawn, or simply reveling in the beauty of the surroundings, visitors will find themselves captivated by the charm and excellence of Domaine Naturaliste.
What were the original 5 wineries Margaret River?
The original five wineries that played a pivotal role in establishing Margaret River as a world-class wine region are: Vasse Felix, Cullen Wines, Moss Wood, Cape Mentelle, and Leeuwin Estate.
Through their passion, innovation, and commitment to quality, these visionary pioneers paved the way for subsequent generations of winemakers to flourish. Today, Margaret River is home to over 200 wineries, each contributing to the region's rich tapestry of exceptional wines.
What is the most famous wine from Margaret River?
The esteemed reputation of the Margaret River wine region is primarily built on its exceptional Cabernet Sauvignon and Chardonnay wines. Margaret River's wineries offer a diverse range of harvested grapes, with an almost equal distribution between red varieties such as Cabernet Sauvignon, Shiraz, and Merlot, and white varieties including Sauvignon Blanc, Chardonnay, Chenin Blanc, and Verdelho.
In recent times, there has been a growing introduction and demand for Tempranillo, Pinot Noir, and Pinot Gris, adding to the region's vibrant wine scene.
Conclusion
In conclusion, Western Australia's Margaret River Region stands out as one of the world's youngest and most remarkable wine regions. Its ancient soils, combined with a pristine and geographically isolated environment, have contributed to the production of exceptional wines that have garnered international acclaim. With a focus on sustainability and innovation, the region's wineries offer a diverse range of experiences for visitors, from relaxed cellar door tastings to behind-the-scenes tours and world-class dining.
Whether you're seeking exquisite wine, natural beauty, or an immersive adventure, Margaret River offers it all, inviting you to discover the treasures within its flourishing vineyards and awe-inspiring surroundings.
*Please note that some links are set up through affiliate programs, meaning Wine travel gets referral credits if you purchase these items via our links.