Best Wine Tasting In Portugal
Best Wine Tasting In Portugal Portugal provides the perfect wine-tasting experience with its beautiful wineries and stunning landscapes. It is becoming increasingly more popular amongst tourists to take part in wine-tasting, and Portugal is an excellent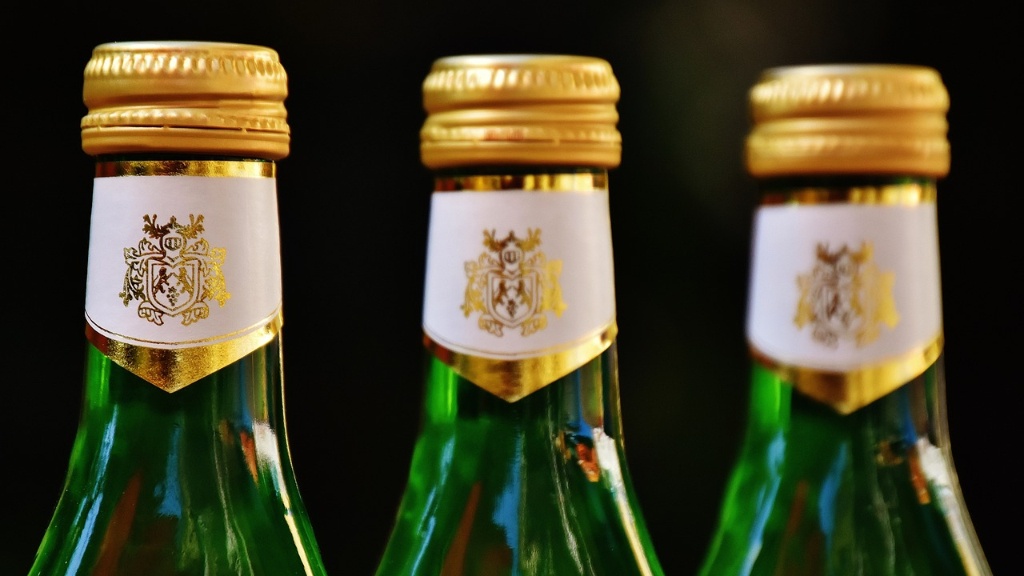 Best Wine Tasting In Portugal
Portugal provides the perfect wine-tasting experience with its beautiful wineries and stunning landscapes. It is becoming increasingly more popular amongst tourists to take part in wine-tasting, and Portugal is an excellent place to do so. In this article, we will explore the best wine-tasting experiences Portugal has to offer.
Background Information
Portugal is home to more than 250 grape varieties, and its wine culture can be traced back thousands of years. Portugal has become recognized worldwide for its delicious and affordable wines. There are five main wine regions in Portugal: Minho, Douro, Dão, Bairrada, and Alentejo. These five wine regions produce the majority of Portugal's award-winning wines.
Relevant Data
The wine industry in Portugal is responsible for about 2.5% of the country's GDP, and its exports generate about one billion euros every year. Portugal is the eleventh largest wine producer globally, and the country has been receiving numerous awards for its wines over the years. The most famous wines in Portugal are the red wines from Douro and the Vinho Verde whites from Minho.
Perspectives from Experts
According to Sara Barbosa, founder of Pico Wines, "Portugal is the perfect destination for wine lovers. Visitors can experience a diversity of wines, the unique character of the terroir, and enjoy a personalized experience where they can meet family winemakers and learn about Portuguese culture." Sara believes that Portugal's wine culture is like no other around the world.
Best Wine Tasting Experiences in Portugal
Douro Valley
Douro Valley is world-renowned for vineyards that are over 200 years old, with more than 26,000 hectares dedicated to vineyards. The Douro Valley is known for its blended port wine, and visitors can experience a range of tours and tastings from small, family-owned wineries to grandiose vineyards.
Alentejo
Another excellent wine-tasting experience in Portugal is the Alentejo region, where you can experience a range of red, white, and rosé wines. The Alentejo region is one of the best-kept secrets amongst wine lovers all over the world. The region offers different types of hotels, making it an ideal wine-tasting getaway.
Minho
Minho is the birthplace of Vinho Verde and home to the most famous winery, Quinta do Ameal. Vinho Verde translates to "green wine," referring to how it is bottled quickly to keep its freshness. The Minho region is home to the highest number of wine producers in Portugal, and its mix of oceanic and continental climate conditions make it a unique and fascinating region.
Dão Region
The Dão region is known for its rich, full-bodied wines. Visitors can enjoy a variety of wines, including the Tinta Roriz, Touriga Franca, and Jaen. Apart from wine-tasting, visitors can explore Serra da Estrela Natural Park, Portugal's highest mountain range.
Bairrada
Bairrada is an excellent region for those looking to explore the traditional Portuguese wine-making method. Visitors can experience traditional wine-pressing techniques and learn about the region's history. The region is renowned for its sparkling wines, making it perfect for those who love bubble tastings.
My Perspective
As a wine lover myself, I can attest to the beauty and the rich history behind Portugal's wine culture. Portugal provides a unique experience of exploring different wine regions, grape varieties, and food pairings. The country's friendly locals and overall atmosphere make visiting Portugal a remarkable experience, and I would highly recommend it to anyone who shares a love of wine.
In Conclusion
Portugal provides an experience unlike any other for wine lovers. The country's rich history and diverse wine regions make it a perfect destination for exploring unique grapes, scenic vineyards, and a variety of wine styles. Visitors to Portugal are guaranteed to experience personalized attention from family winemakers and learn about Portuguese culture in the process.