Best Winery Lunch: A Guide To The Best Vineyard Dining Experiences
A wine-tasting experience lends itself well to enjoying the views, flavors, and feelings of the vineyard. It is the perfect opportunity to take a gentle stroll through the vines and relish in the ambiance of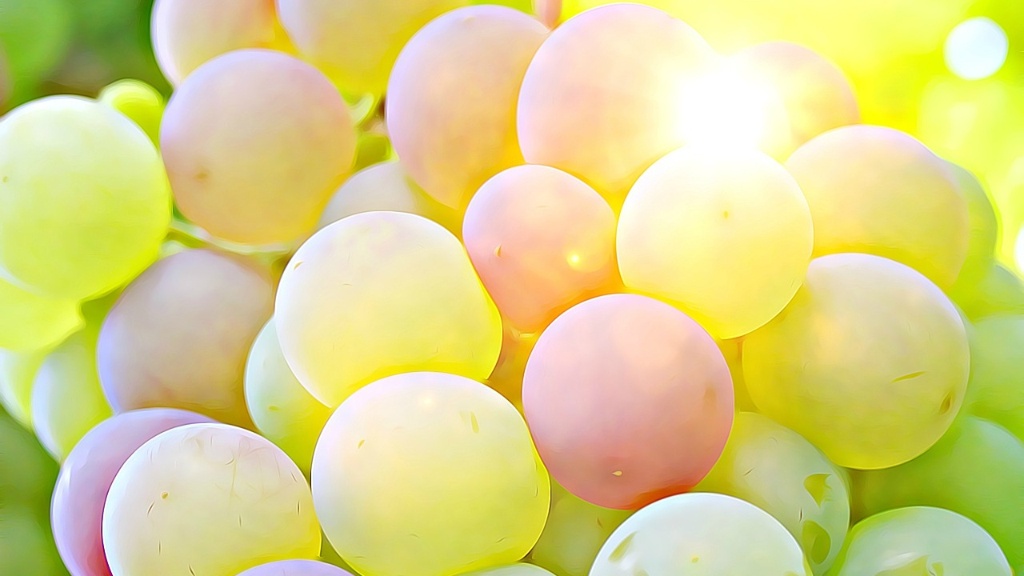 A wine-tasting experience lends itself well to enjoying the views, flavors, and feelings of the vineyard. It is the perfect opportunity to take a gentle stroll through the vines and relish in the ambiance of the grape growing process. With that in mind, it\'s no surprise that winery lunches have become so popular. After the informative and joyous wine tasting, a delicious lunch awaits.
Many factors can play into the best winery lunch experience. From the stunning views, taste and selection of food, to the wine pairing, elegant decor and excellent customer service, there will be perfect winery lunch spots suited for everyone\'s needs. We have compiled a list of the best vineyard dining experiences to provide you with some inspiration and guidance for your next winery tour.
California\'s wine country, Napa Valley, is renowned for world-class wines, delicious food, and stunning scenery.
1) The Restaurant at Auberge du Soleil
One of the best winery lunch experiences incorporates Auberge du Soleil. The restaurant features spectacular views that stretch out over Napa Valley, coupled with the finest seasonal ingredients. The culinary team provides a fabulous experience, offering a contemporary Mediterranean-style menu that reflects the essence of Napa Valley.
2) The Farmhouse Inn And Restaurant
The Farmhouse Inn provides the ultimate Sonoma County foodie adventure. The Michelin-starred restaurant has a rustic-chic ambiance and offers guests the chance to order from the \'Farm-to-table\' menu, which means the kitchen ingredients are harvested exclusively farm fresh. They have an extensive list of local wines, perfectly paired with the menu.
Head a bit east to Oregon\'s Willamette Valley, widely known for making some of the best Pinot Noir wines in the world.
3) JORY Restaurant
JORY Restaurant, located within the luxurious Allison Inn and Spa, offers a unique and delectable winery lunch experience. Their farm-to-table menu showcases the best of Pacific Northwest bounty, with an emphasis on local wines. The restaurant boasts breathtaking views of the Willamette Valley, a stunning landscape of vineyards, and the Red Hills of Dundee.
One of America\'s older wine regions features breathtaking beauty in the Finger Lakes of New York. This region is rich in wine-making history and is the perfect destination for foodie visitors.
4) The Restaurant at Hazlitt 1852 Vineyards
Hazlitt 1852 Vineyards provides a diverse selection of dry, semi-dry, and sweet wines. A perfect choice for collectors and enthusiasts, famous for their Red Cat wine, offers rustic charm with elegant and sophisticated finishes. Here, guests can experience a fabulous winery lunch made with locally-farmed produce.
The Biltmore Winery, in western North Carolina, features an exhilarating sense of history.
5) Cedric\'s at Biltmore Estate
Biltmore Estate is a historical marvel, showcasing America\'s largest residence. Cedric\'s at Biltmore Estate offers guests a delicious lunch in the rustic elegance of the equestrian center. Their culinary team works closely with neighboring farms, utilizing farm-fresh ingredients to create uniquely southern dishes. Finally, a diverse selection of handcrafted Biltmore wines is readily available.
Understandably, while planning a winery tour, savoring a fantastic meal in a gorgeous setting should be an essential piece of the puzzle. The above-mentioned wineries are just a small sample of the wide range of excellent winery dining experiences available. A winery lunch is an opportunity to indulge your palette, revel in atmosphere, and, most importantly, enjoy a little moment of heaven.
Vineyards of Chile
Having gained world recognition for its red wines made from the smoky and fruity Carménère grape, Chile has become established as a go-to destination for wine-tasting and, of course, winery lunches. Nearly all of the country\'s vineyards have their restaurants or outdoor terrace with incredible views:
1) The Restaurant at Viu Manent, Colchagua Valley
The beautiful, immense landscape of the Viu Manent vineyards ought to be as memorable as the wines here. Provided there is a beautiful little cafe on-site, the winery-run Restaurant gives magnificent views, along with beautiful grilled meats and seasonal salads.
2) El Emporio, Clos Apalta Winery, Colchagua Valley
Clos Apalta is a beautiful winery with an excellent reputation for its biodynamic wines. The El Emporio is a beautiful outdoor restaurant located in the middle of the forest. Besides, this restaurant has an enchanting atmosphere that will make lunchtime a unique experience. The menu includes a variety of starters, two hot dishes, and dessert which are all served with Clos Apalta wines.
3) Casa Del Visitante, Concha y Toro, Pirque
The Concha y Toro winery, founded in 1883, is the most well-known winery amongst all of the many wineries in Chile. At the winery house and guest centre, Casa del Visitante, there is an impressive wine-agony that brings together the Concha y Toro vineyard\'s newly released wines. From Friday to Sunday, guests can dine on traditional wood-fired pizza and other tasty dishes that pair well with wine while gazing out over the gorgeous countryside.
Wineries of Europe
Europe is vast enough to allow wine-making regions to thrive and produce top-class grades. From the world-renowned vineyards in Tuscany to the prestigious Champagne region, you will experience the perfect pairing of food and wine.
1) Le Bistrot de Lagrasse, Chateau de Cointes, Languedoc, France
A beautiful vineyard in Languedoc produces one-of-a-kind wines, with 26 wines produced from 26 different grape varieties. The delicious classic French bistro fare menu combines exquisitely with the wine selection. The restaurant regularly features live music and is open throughout summer for an exciting lunch under the trees.
2) La Taverna del Patriarca, Carinena, Spain
The charming medieval town of Carinena is home to the beautiful Bodegas Solar Viejo winery. La Taverna serves authentic Spanish food that begins with a selection of tapas, which are washed down with their organic wines. The stunning wine selection includes a range of red and white wines, cavas, and olive oil.
3) Casanuova di Nittardi, near Florence, Italy
Casanuova di Nittardi\'s vineyards have Tuscan wine\'s purest flavor to offer, with the beautiful backdrop of breathtaking views of magnificent olive groves, vineyards, and valleys. The restaurant serves a variety of classic Tuscan dishes that are made with local produce like vegetable risotto, bistecca alla Fiorentina, rabbit stew, and a wine bar with perfect wine pairing.
Winery Lunches in Australia
Australia is the world\'s sixth-largest producer of wine, with many of the country\'s finest wineries offering exceptional dining experiences:
1) De Bortoli Yarra Valley, Victoria
Australia\'s famous cuisine incorporates all manner of vibrant flavors, and the De Bortoli Yarra Valley winery is no exception. Their degustation menu comes paired with wine and includes a selection of cheese platters and other deli-style bites. De Bortoli also has a seasonal menu with dishes like Broccolini with Blue Cheese and Snapper with Kale Pesto.
2) The Epicurean, Brown Brothers Winery, Victoria
The Brown Brother winery, located in the King Valley, is renowned for its high-quality sparkling wines produced using the traditional method. The Epicurean restaurant offers an exciting culinary experience that matches perfectly with the wine. Some of the most popular dishes available are the Flat Iron Steak, Charred Kingfish, and the Baked Apple with William Pear
Wineries are as much about the experience as the wines themselves, particularly when combined with fabulous lunches – sumptuous food and breathtaking views to make the perfect day out essential.
Asian Wineries
Recently, Asia has become a hub for the countries where wine is being produced. The flourishing vineyards and high-quality wines coupled with stunning scenery include:
1) Vanich farm, Nakhon Ratchasima, Thailand
Vanich Farm is one of the best vineyard destinations in Asia. There are superb food options available from the summit of vine-covered hills. \'The View,\' Vanich Farm\'s restaurant, offers breathtaking views over the winery and the meal includes dishes like Tuna tartare with watermelon, Wasabi mayo with shiso and baby chicken charcoal-grilled with Sichuan peppercorns. The menu comes paired with their winery\'s Marokot Surathani – Chenin Blanc.
2) Byington Vineyards, California-style chateau, Hong Kong
The captivating Byington Vineyards is not located in Hong Kong itself, but it\'s a mere skip over the border in mainland China. About 70 KM from Hong Kong, you will find a stunning Californian-style chateau with a great dining experience that features a French-influenced menu that is somewhat \'cheese-heavy\', using European-style cheeses as well as grilled meats with Portobello mushrooms.
3) Satkar Indian Wines, Maharashtra, India
India\'s Nashik region is rapidly becoming renowned for its vineyards and wine-production. An excellent winery lunch option in Nashik is the Satkar Indian Wines. The restaurant offers traditional Indian food, specializing in a North Indian style, combined with a selection of Indian wines from its own vineyard, prepared in the traditional manner.
From the verdant rows of vines to the elegant tasting rooms and elegant cellars, wine enthusiasts are sure to enjoy a winery lunch experience, which will create unique and long-lasting memories.