Bodren Traminac Trockenbeerenauslese 2015
Reading Time: [est_time] Hello! Welcome to As Drunk by Exotic Wine Travel, a weekly column where we feature interesting wines that we encourage you to seek out. The reviews featured in this series may be written by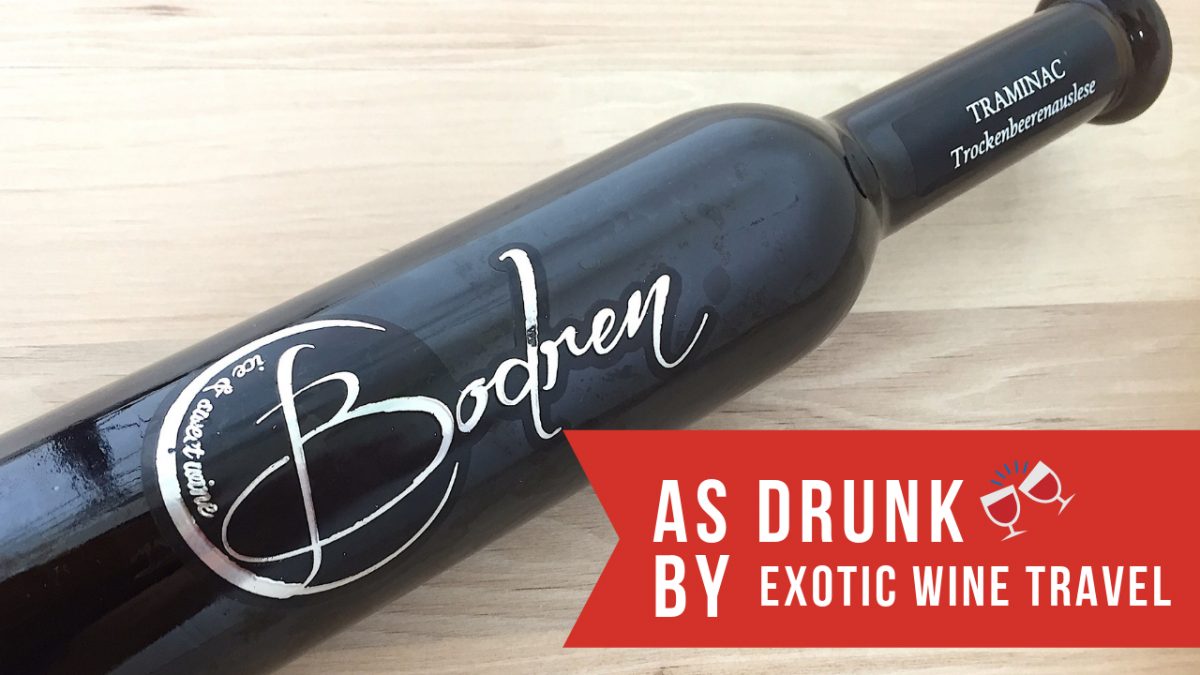 Reading Time: 2 minutes
Hello! Welcome to As Drunk by Exotic Wine Travel, a weekly column where we feature interesting wines that we encourage you to seek out. The reviews featured in this series may be written by either one or the both of us. The featured wines can be from obscure or well-known wine regions. We hope that these wine recommendations will keep you gastronomically curious and your palate invigorated!
Bodren, Traminac Trockenbeerenauslese 2015
Most people associate Croatia with its beautiful coastline. Apart from the capital of Zagreb, very few people venture into the continental part of the country. Over half the vineyards of Croatia are in this part of the country, which has a true continental climate. There are a number of wonderful producers here, including Bodren.
Boris Drenški is the owner/winemaker at Bodren. He produces small quantities of prädikat and ice wines in his garage. The winery and vineyard is located in the Croatian Uplands wine region. The countryside has a pastoral feel with its endless rolling hills.
I've enjoyed the icewines from Bodren for several years. We visited the cellar in 2018 while shooting our Cracking Croatian Wine video series. The wines were high on my wishlist when Charine and I first visited the country. During our last visit to Vinistra 2019, I saw Boris at his stand. Among his latest vintages was a brand new wine, the Bodren Traminac Trockenbeerenauslese 2015.
The Bodren Traminac Trockenbeerenauslese (Izborna berba prosešenuh bobica) is tangerine honey in color. This sweet wine is a Trockenbeerenauslese wine, which means it is a selection of late harvest grapes which have dried and shriveled on the vine – which concentrates the sugar.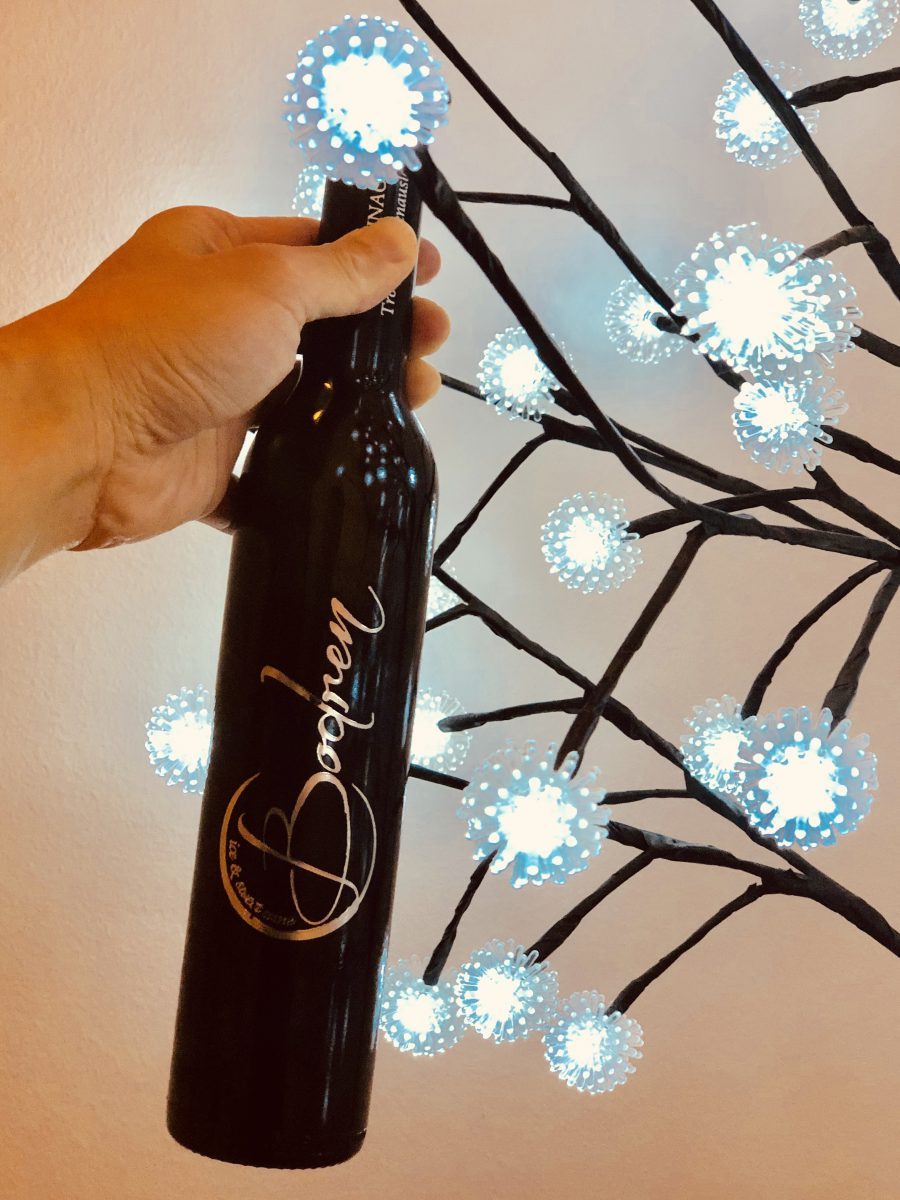 This beauty from Bodren has 304 g/L of residual sugar and 10.3 g/L of acidity – it's a super sweet wine. It has an intense nose of marigold flower, orange peel, apricot, and honey. The palate is unctuous and mouth coating with a long, spicy. finish. This has the gumption to last a long time in the cellar – if you can be patient. 
SCORE: 92/100 
You can find out more about our scoring system on the WINE RATING page.
The finest selection of
Croatian wines available at:

Shipping is available EU-wide and to the UK.
************
    Do you want to try Croatian wines?    
If you're looking to savor the exquisite flavor of Croatian wines, look no further than wineandmore.com. With an abundance of options from different winemakers, it's easy to find exactly what your palate desires. Not sure which bottle is best for you? Try out one of their curated wine cases and discover the perfect vintage for any occasion!
************
Want to learn more about wine?
Are you ready to discover the wonderful world of wines? Come join us at wineandmore.com and let's explore the incredible selection of delicious wines together! We can't wait to share our passion for wine with you!
---
The opinions expressed in this article are unsolicited and have not been paid for in any way by governmental bodies, enterprises, or individuals. We do not sell editorial content as that would destroy the legitimacy of our reviews and the trust between Exotic Wine Travel and its readers. On occasion, we extend the option of purchasing the wines we review or/and the products we spotlight. Some of these product links are set up through affiliate programs, which means Exotic Wine Travel gets referral credits if you choose to purchase these items via the links we provide.