Bulgarian Wine From Mavrud and Melnik 55
Reading Time: [est_time] Hello! Welcome to As Drunk by Exotic Wine Travel, a weekly column where we feature interesting wines that we encourage you to seek out. The reviews featured in this series may be written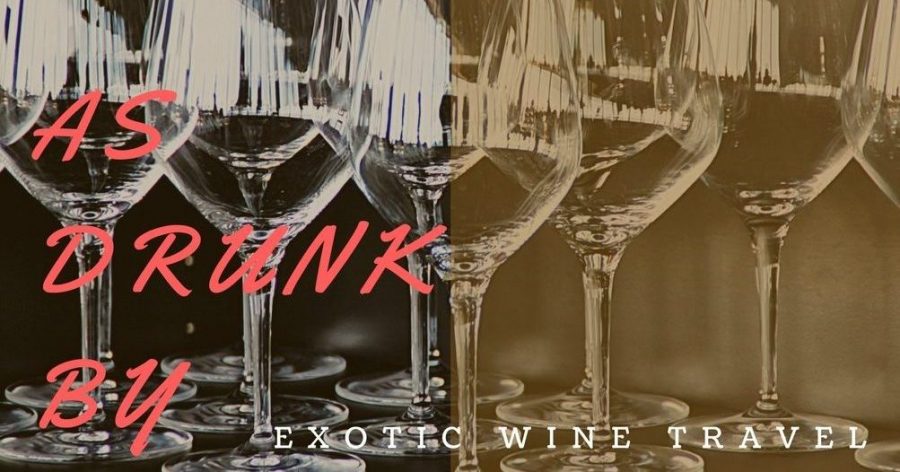 Reading Time: 1 minute
Hello! Welcome to As Drunk by Exotic Wine Travel, a weekly column where we feature interesting wines that we encourage you to seek out. The reviews featured in this series may be written by either one or the both of us. The featured wines can be from obscure or well-known wine regions. We hope that these wine recommendations will keep you gastronomically curious and your palate invigorated!
Bulgarian Wine
We have a lot of experience with the wines from the Balkan peninsula, except Romania and Bulgaria. Aside from a few masterclasses and some random tastings at exhibitions, our knowledge about wines from both of these countries is minimal. It's something we look to change in the near future.
We were recommended these wines by Galina, who organizes the Balkan International Wine Competition. I asked for a good example of Mavrud and a good example of Melnik and these are the wines that came to Galina's mind.
Our friends Matt and Jen were traveling from Sofia, Bulgaria to meet us in Belgrade, Serbia. They are both on a one-year sabbatical and were nice enough to bring us these wines. We drank both bottles with Matt and Jen during their stay in Belgrade.
Both of the wines drank well, they were very nice although not mind-blowingly good. Both wines have juicy acidity that makes them prime candidates to enjoy with food. All four of us preferred the Melnik 55 over the Mavrud.
Edoardo Miroglio Elenovo Mavrud 2013
Mavrud is a dark-skinned, high acid grape that is at home in the Thracian Valley in southeastern Bulgaria. It's a grape that we have heard about and is supposedly capable of producing age-worthy wines.
The thing that stands out most about this example is the masterful use of oak, it's integrated very well. A beautiful nose of plum, coffee, sweet cedar, and black cherry flavors is the first thing that stands out. Unfortunately, the palate is a little thinner than we would like. Black tea-like tannins guide the medium finish. It's a solid wine but not exceptional – it tastes like a Southern Italian red.  3.9/5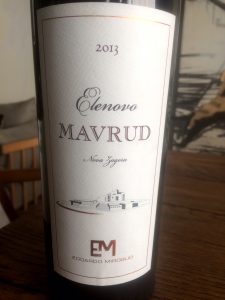 Villa Melnik Aplauz Melnik 55 2014
Shiroka Melnishka Losa aka Melnik is a grape that is from the southwestern area of Bulgaria, on the border with Greece. The grape is touted as the one with the most potential to make great Bulgarian wines. The problem is that Melnik is a late-ripening variety. Producers have solved this by making a hybrid.
Melnik 55 is a hybrid from the Bulgarian grape Melnik. This is interesting with dark plum, red fruit, white pepper, and sandalwood notes. This is rich and delicious with a small touch of rustic quality. Tannins are medium and this tastes like a less jammy Southern Italian wine. This wine isn't as tight and well-crafted as the Edoardo Miroglio, but it has some substance.   4.0/5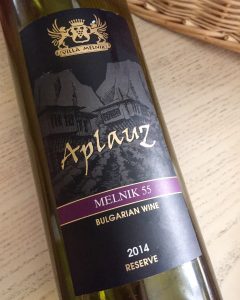 (You can find out more about our scoring system on the START HERE page.)
---
 The opinions expressed in this article are unsolicited and have not been paid for in any way. We do not sell editorial content as that would destroy the legitimacy of our reviews and the trust between Exotic Wine Travel and its readers.