Domaine Cazes, Rivesaltes Cuvée Aimé Cazes 1978
Reading Time: [est_time] Hello! Welcome to As Drunk by Exotic Wine Travel, a weekly column where we feature interesting wines that we encourage you to seek out. The reviews featured in this series may be written by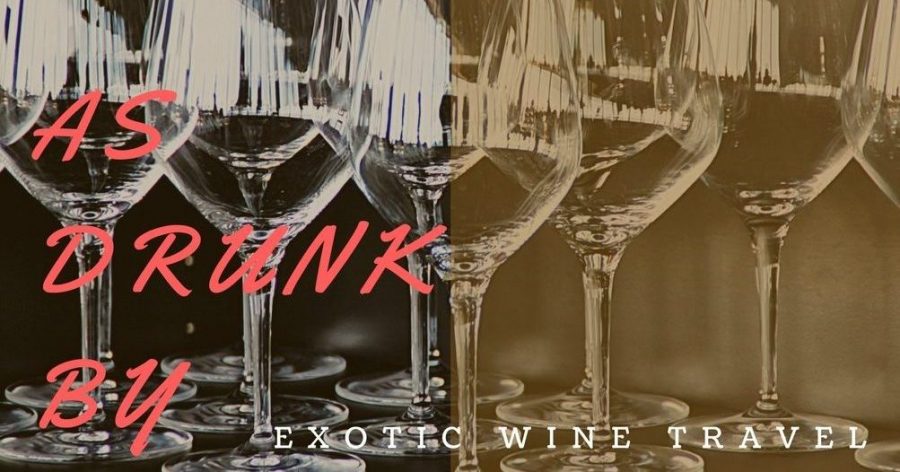 Reading Time: 1 minute
Hello! Welcome to As Drunk by Exotic Wine Travel, a weekly column where we feature interesting wines that we encourage you to seek out. The reviews featured in this series may be written by either one or the both of us. The featured wines can be from obscure or well-known wine regions. We hope that these wine recommendations will keep you gastronomically curious and your palate invigorated!
Domaine Cazes, Rivesaltes Cuvée Aimé Cazes 1978
I'm not a huge fan of fortified wine and spirits for that matter. The burning alcohol detracts from my drinking experience in high alcohol beverages. I might be the only wine geek who's not a huge fan of Port (yes even vintage examples).
The Languedoc Roussillon in southern France is a major player in fortified wines. The region produces around 80% of France's Vin Doux Naturel (fortified sweet wine). These Vin Doux Naturel wines are lower in alcohol than Port (~16% ABV) which makes them more palatable to me.
One of the largest AOCs is Rivesaltes, the grapes used in production are Grenache Blanc, Grenache Gris, Grenache Noir and Macabeu. It's the largest area in France dedicated to the production of sweet wine. French law requires that wines cannot be released until 16 months after the harvest. (Please note that there are several types of Rivesaltes sweet wines, including Muscat de Rivesaltes AOC which is made with Muscat of Alexandria and Muscat Blanc À Petits Grains.)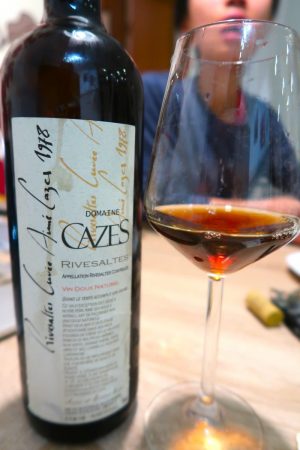 Charine is a big fan of fortified wine, especially Port. It's the wine that her grandfather gave her to sample as a child. Therefore, I'm always on the lookout for good examples of this style. Our friend Fabien Lainé gave us this bottle to sample. This wine is a real winner for her, as she had no problems polishing off the entire bottle.
The Domaine Cazes is one of the largest biodynamic producers in France. Their Rivesaltes Cuvée Aimé Cazes is a blend of Grenache Blanc and Grenache. It was aged 22 years in barrel and 10 years in the bottle before release. It has 116 g/L of residual sugar and clocks in at 15% ABV. Complex flavors of toffee, bacon, coffee, raisin, and orange peel. Rich on the palate without being overly sappy. It's delicious and complex. The alcohol integration is flawless and the wine is impeccably balanced – quite a feat for a sweat, oxidative style wine. The fresh acidity stretches out the long finish which has a slight cinnamon note.
If you are a fan of Port, Sherry, and Madeira it's time to check out the Vin Doux Naturel from Languedoc Roussillon. This vintage of Domaine Cazes Rivesaltes Cuvée Aimé Cazes is currently available on the market. 
4.6/5 (You can find out more about our scoring system on the WINE RATING page.)
Find or buy on Wine-Searcher.
---
You May Also Enjoy
The opinions expressed in this article are unsolicited and have not been paid for in any way by governmental bodies, enterprises, or individuals. We do not sell editorial content as that would destroy the legitimacy of our reviews and the trust between Exotic Wine Travel and its readers.