Sieur D'Arques, Toques et Clochers 2013
Reading Time: [est_time] Hello! Welcome to As Drunk by Exotic Wine Travel, a weekly column where we feature interesting wines that we encourage you to seek out. The reviews featured in this series may be written by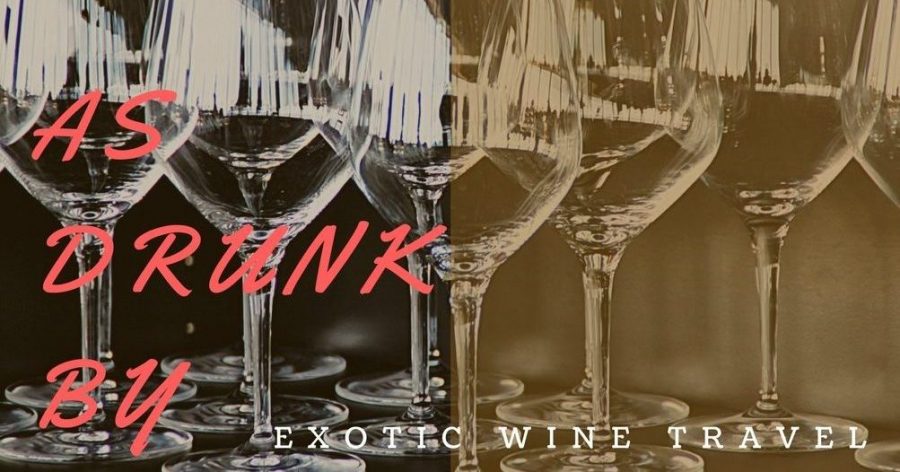 Reading Time: 2 minutes
Hello! Welcome to As Drunk by Exotic Wine Travel, a weekly column where we feature interesting wines that we encourage you to seek out. The reviews featured in this series may be written by either one or the both of us. The featured wines can be from obscure or well-known wine regions. We hope that these wine recommendations will keep you gastronomically curious and your palate invigorated.
Sieur D'Arques, Toques et Clochers (Crémant de Limoux) 2013
The sparklers from Limoux are a big eye-opener for me. I came across them during a weeklong trip through Languedoc-Roussillon. The sparkling wines from Limoux have the longest history in France, dating back to 1531. These wines are heavily exported to all over the world. They are affordable, fun, and fruity bubbles.
There are three types of appellation level (AOC) for the sparklers of Limoux. The Blanquette de Limoux (which is made mostly from the local grape Mauzac), Blanquette Méthode Ancestrale (a slightly sweet wine made with only one fermentation), and Crémant de Limoux (which can contain Chardonnay, Chenin Blanc, Pinot Noir, and Mauzac). The Blanquette de Limoux and Crémant de Limoux are both made with the Champagne méthode.
Our weeklong press trip through Languedoc-Roussillon included daily lunches and dinners with winemakers. One of the evenings, I found myself sitting next to the director of a large co-op in Limoux, Sieur D'Arques. We tasted through several Limoux offerings from Sieur D'Arques and one caught my attention.
Most of the wines we tasted that evening were non-vintage sparklers. The vintage sparkler impressed nearly everyone at the table. The director of Sieur D'Arques saw my excitement and passed me a bottle to take with me and let Charine taste (She wasn't on this trip as she was in Italy covering the VinNatur's Villa Favorita event). She is a huge fan of sparkling wines and I knew this offering would fit her palate perfectly.
When I brought the wine back to our temporary apartment (remember we travel full-time), Charine cracked it open immediately. It turns out that I was right. Here are Charine's notes:
"Sieur d'Arques is a cooperative in Limoux, Languedoc-Roussillon. Its Crémant Toques et Clochers 2013 is a blend of 70% Chardonnay, 20% Chenin, and 10% Mauzac; traditional method with 30 months of aging before disgorgement.
The bouquet is a stunning breeze of ladyfinger biscuit, vanilla cream, pear, and lemon. The palate is driven by more acidic fruit flavors like pineapple and grapefruit. The treat here is the mouthfeel—it's creamy with absolutely fine, soft bubbles that one can expect from the best of méthode champenoise. The finish is long and piquant enough to be noteworthy. Love it and can't stop drinking it!
With such an attractive packaging and at €15+ local retail price, this is a perfect welcome drink at a house party."
My (Matthew's) score: 4.1/5 (You can find out more about our scoring system on the Wine Rating page.)
Find or buy this wine and other Sieur D'Arques wines at 8wines. Use the promo code EWT8WO7 and get €15 off your first purchase of €100 or more.
---
This wine was a gift from Sieur D'Arques. Please note that the opinions expressed are our own and have not been paid for in any way. We do not sell editorial content as that would destroy the legitimacy of our reviews and the trust between Exotic Wine Travel and its readers. On occasion, we extend the option of purchasing the wines we review or/and the products we spotlight. Some of these product links are set up through affiliate programs, which means Exotic Wine Travel gets referral credits if you choose to purchase these items via the links we provide.