Dynamic Rheinhessen
Reading Time: [est_time] There was a time when sweet Liebfraumilch and cheap, bulk wine symbolized the Rheinhessen. Today things are different. The Rheinhessen may be Germany's most dynamic wine region. It's home to some of the most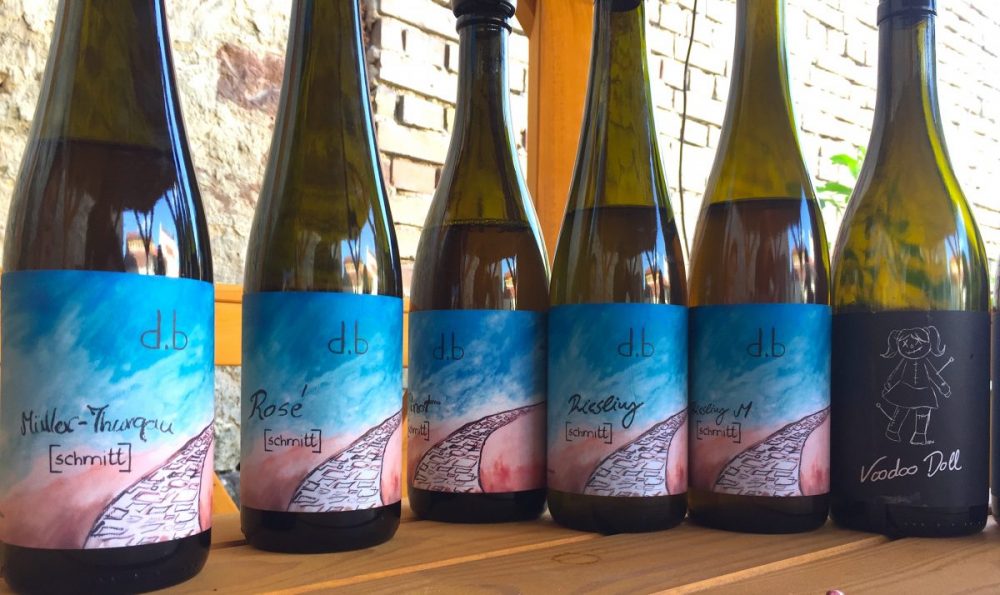 Reading Time: 3 minutes
There was a time when sweet Liebfraumilch and cheap, bulk wine symbolized the Rheinhessen.
Today things are different. The Rheinhessen may be Germany's most dynamic wine region. It's home to some of the most prestigious German wines, like the Keller G-Max Riesling. It is also home to some of the country's most experimental wines and its most well-regarded sparkling wine house.
Biodynamic Rheinhessen
The Rheinhessen is Germany's largest wine region, with close to 27,000 hectares of vineyards. Thanks to the dryer and relatively warm (by German standards) climate, this is one of the regions in the country where Biodynamic farming is possible. We visited three producers taking advantage of this Wittmann, Alexander Gysler, and Bianka & Daniel Schmitt.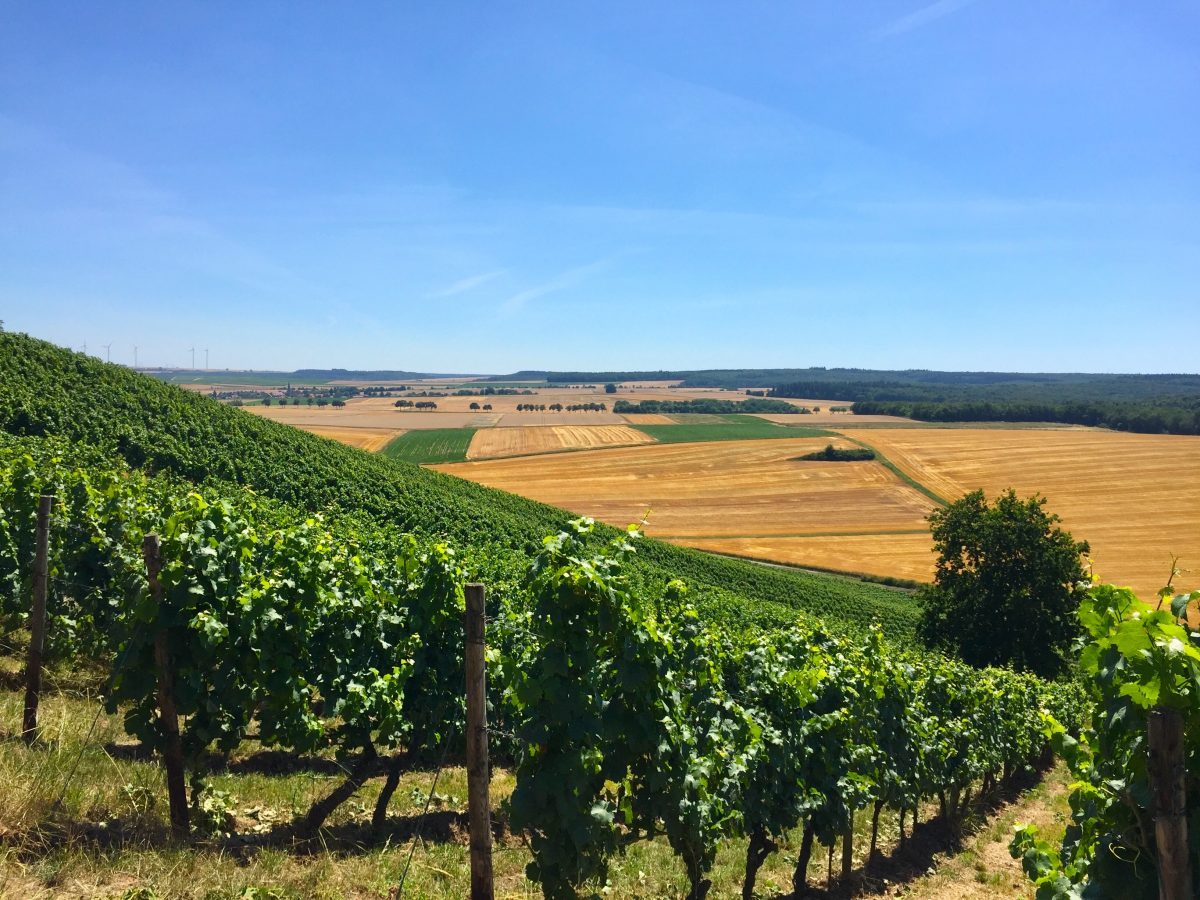 Wittmann produces classically styled wines while the latter two focus on more boundary-pushing wines. The most extreme examples are Bianka & Daniel Schmitt's Voodoo Doll and Wild Pony wines. They pay homage to dry Szamorodni from Tokaj, Hungary – Bianka's native country. Both of these wines have enough gumption to please the geekiest of palates.
The journey to produce extreme biodynamic wines wasn't easy for Bianka & Daniel Schmitt. The Schmitt estate produced classic German wines before Daniel took over and met Bianka, who is Hungarian. "At first the family wasn't accepting of our new direction," she says.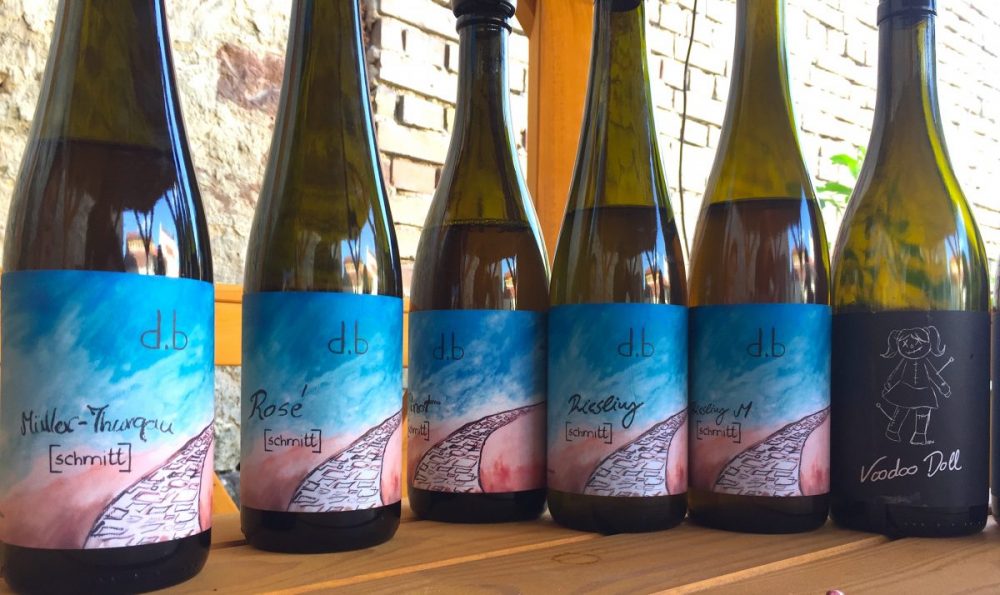 The couple has persevered and the 16-hectare estate is now one of the 80 Demeter certified wineries in Germany. With new plantings of Blaufränkisch and Furmint, the production is set to increase. They regularly sell out and can be found in fairs around the world like RAW.
Rheinhessen Sekt
Of all the sparkling wines we tasted in Germany, the most exciting examples were from two producers in the Rheinhessen. Sekthaus Raumland is considered to be the premier sparkling wine house in all of Germany. They are so well regarded by their peers that many send their wines to Sekthaus Raumland for disgorgement.
The estate is owned by Heide-Rose and Volker Raumland, who both share a passion for Champagne. Volker studied winemaking at the University of Geisenheim and his talents started to shine immediately. "As a student, I made a barrel of sparkling wine and it beat out several Champagnes in a blind tasting," Volkers says. "It shocked my professors and soon everyone in the class wanted to make sparkling wine."
Sekthaus Raumland produces only sparkling wine, made by the traditional method. All of their wines stay on the lees for years and see extended bottle aging. They are considered the reference for German sekt.
The sparklers from Raumland and nearby Alexander Gysler are yeasty and finessed. They are dare-we-say, Champagne-like both in texture and flavor. There is a rise in demand for sparkling wine both locally and worldwide, which should continue to push the quality in the Rheinhessen.
Wine Recommendations:
You can find out more about our scoring system on the WINE RATING page.
Alexander Gysler, Pet-Nat 2018
Alexander Gysler farms biodynamically in the heart of Rheinhessen. He produces both conventional and quirky wines, like this Pet-Nat made from 100% Pinot Noir. It has a red raspberry color with notes of raspberry, fruit gum, cherry, and yeast. Fine bubbles hold together the refreshing and crisp mouthfeel. A well made Pet-Nat that is easy to drink. Score: 90/100
Alexander Gysler, Riesling Brut 2015
The Alexandre Gysler Riesling Brut 2015 is a sparkler that spent three years on the lees. There are notes of biscuit, lemon, white peach, and a touch of slate. It has a biscuity finish. The bready notes and fine bead of bubbles make it very Champagne-like. Score: 92/100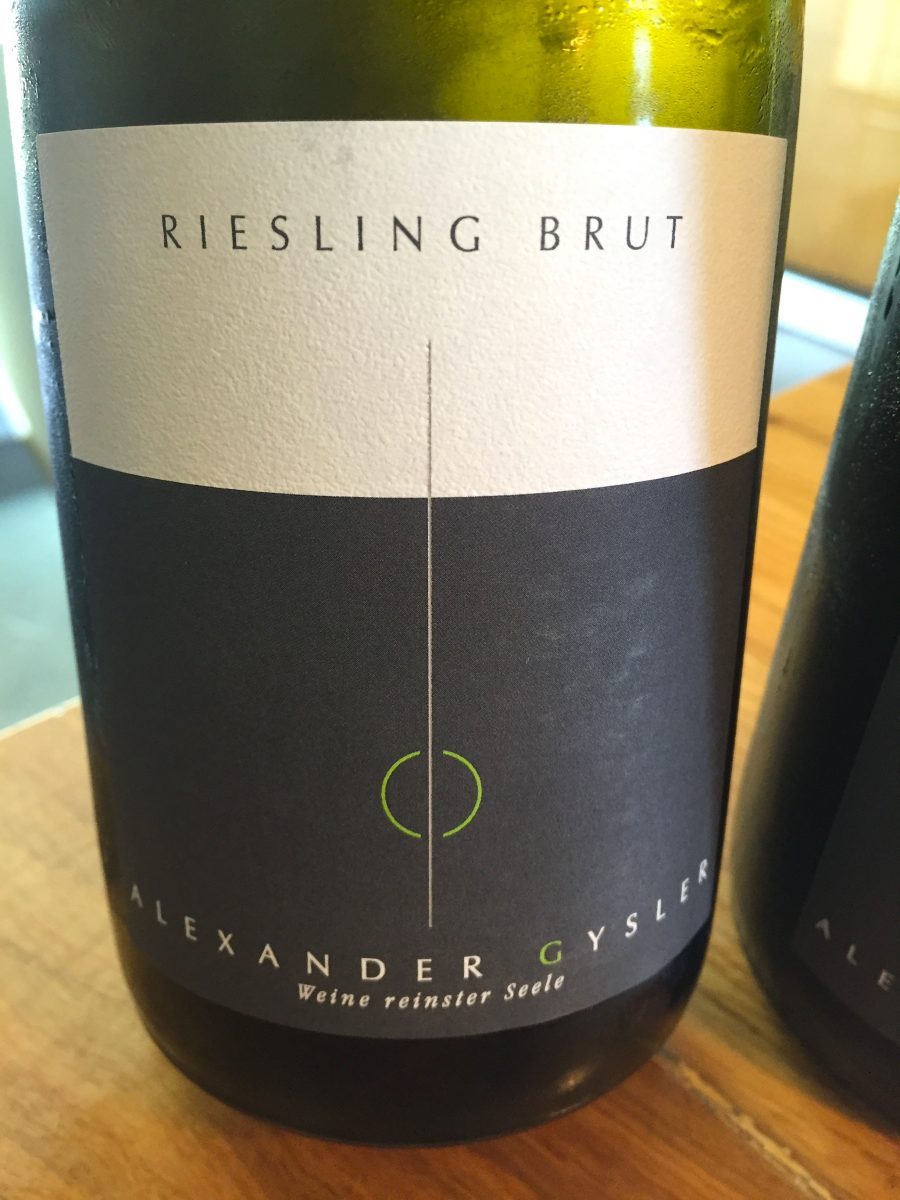 Bianka & Daniel Schmitt, Voodoo Doll 2017
The Bianka & Daniel Schmitt Voodoo Doll is made from 100% Riesling that spent four weeks on the skin aged under the flor. The wine is inspired by dry Tokaji Szamorodni. The wine is aged in 600 L oak and has notes of pumpkin spice, orange peel, and apricot. Round and spicy on the palate, this has chewiness with high acidity and a long finish. Score: 91/100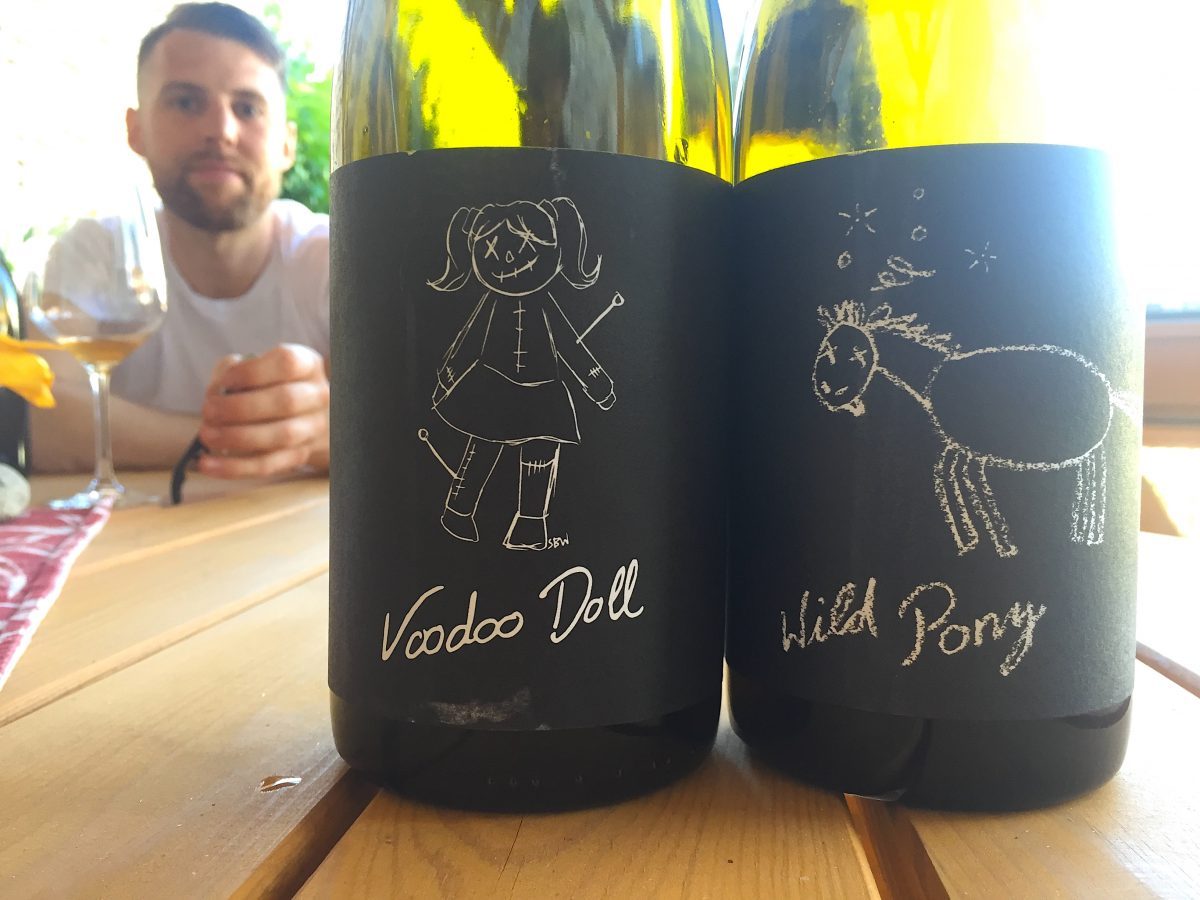 Bianka & Daniel Schmitt, Wild Pony 2017
The Bianka & Daniel Schmitt Wild Pony is aged in 600 L oak. It's a blend of Riesling, Sylvaner, and Muskateller on the skins for six weeks under the flor. Like the Voodoo Doll, this wine is also inspired by dry Tokaji Szamorodini. It's full-bodied with notes of orange peel, marigold, white pepper, and tomato leaf. The wine isn't expressive at first but the intensity and complexities build momentum all the way through the finish. Chewy tannins. Score: 92/100
Sekthaus Raumland, X. Triumvirat Grande Cuvée Brut 2010
Find or buy on Wine-Searcher.
A fine cuvée from Germany's highly regarded sparkling wine producer. The Sekthaus Raumland X. Triumvirat Grande Cuvée Brut 2010 is a blend of Pinot Noir, Pinot Meunier, and Chardonnay aged on the lees for eight years. There are notes of biscuit, lemon, stone, white pear, and a touch of barrel. Fine bubbles with a creamy mouthfeel and a long finish. Score: 92+/100
Sekthaus Raumland, Chardonnay Prestige Brut 2011
Find or buy on Wine-Searcher.
The Sekthaus Raumland Chardonnay Prestige Brut 2011 spent almost six years on the lees. There are notes of mushroom, biscuit, lemon, and green apple with a creamy bead of bubbles. The biscuit and brioche notes really stand out on this wine. Intense citrus notes accompany the tight and steely finish. Score: 93/100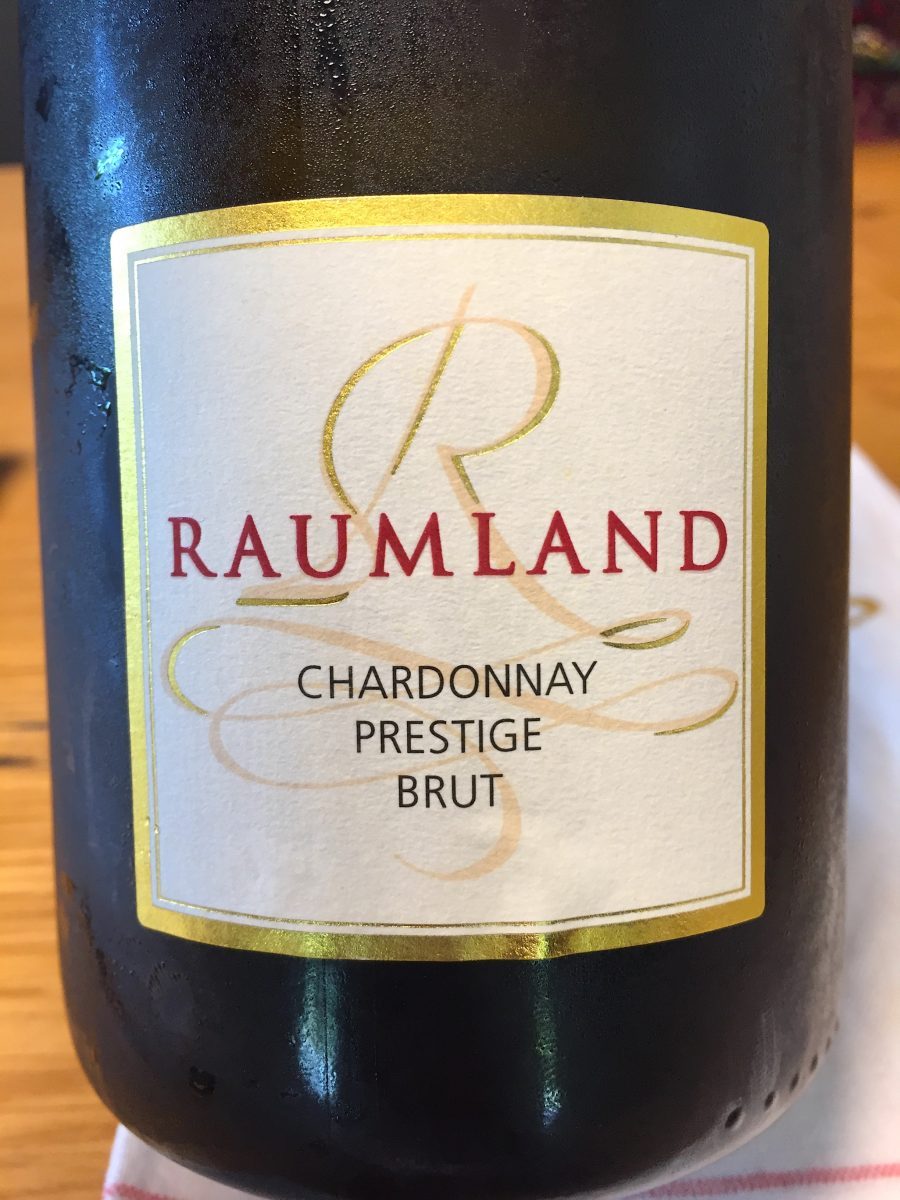 Sekthaus Raumland, Blanc de Noirs Brut 2008 
The Sekthaus Raumland Blanc de Noirs Brut 2008 is one of the estate's reserve wines. It's made from Pinot Noir. This has 3 g/L RS dosage and is aged on the lees for ten years. There are notes of sour strawberry, lemon, pear drop, biscuit, and mushroom. For an aged wine this is still very fresh ad lively. The wine spreads out on the palate wide and then comes back to a tight and long finish. Score: 93+/100
You Might Also Enjoy:
German Pinot Noir: Is It Worth The Hype?
Do you like our content?
If you like our articles and videos, we'd love for you to be a part of our community on Patreon. The support from Patreon helps keep the content coming and you access to behind the scenes content. It also gives us the chance to get to know you better. Check out the Exotic Wine Travel Patreon page by clicking the photo below.

---
We covered our own accommodation, transportation, and visits for this article. The opinions expressed in this article are unsolicited and have not been paid for in any way by governmental bodies, enterprises, or individuals. We do not sell editorial content as that would destroy the legitimacy of our reviews and the trust between Exotic Wine Travel and its readers. On occasion, we extend the option of purchasing the wines we review or/and the products we spotlight. Some of these product links are set up through affiliate programs, which means Exotic Wine Travel gets referral credits if you choose to purchase these items via the links we provide.