Exotic Wine Travel's 17 Wines of 2017
Reading Time: [est_time] 2017 marked the third year of our location-independent lifestyle and the second year of our wine career. It was a momentous year for us---in the span of 12 months, we authored and published our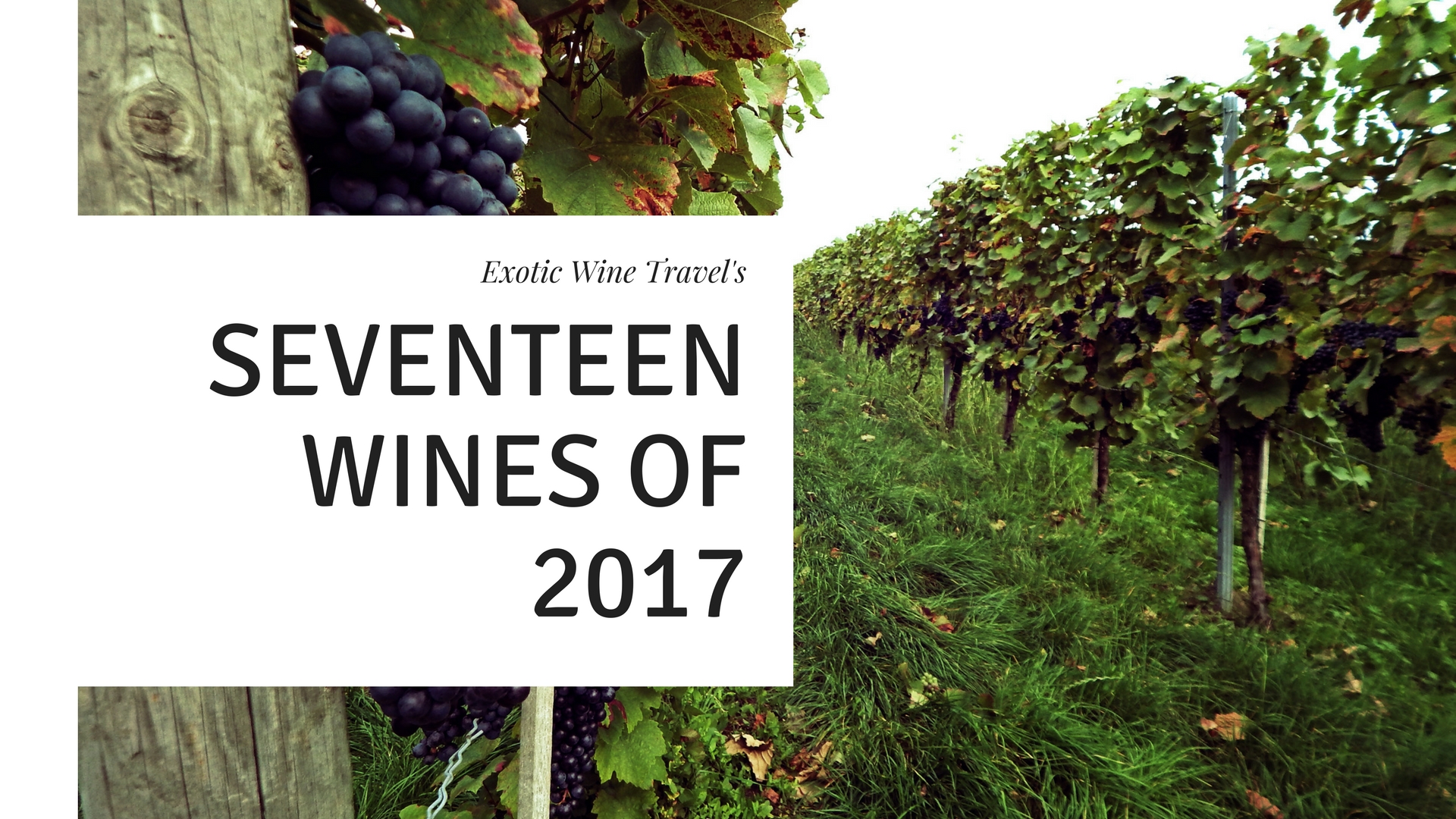 Reading Time: 12 minutes
2017 marked the third year of our location-independent lifestyle and the second year of our wine career. It was a momentous year for us—in the span of 12 months, we authored and published our second and third wine book Sipping Santa Barbara and Cracking Croatian Wine, traveled to seven countries, and tasted over 2,000 wines. For professional development reasons, we usually aim to taste at least 3,000 wines every year. However, because of our publishing deadlines, we were relatively sedentary in 2017 as we spent more than half of the year in Croatia and Serbia while finishing the production of our books; the other six months, we were traveling in the wine regions of Austria, Cyprus, Italy (Friuli-Venezia Giulia and Sardinia), Hungary, Slovakia, and Slovenia. In all the countries that we visited, we managed to find outstanding wines in every one of them. We mean… magnificent… unforgettable… outstanding… knockouts.
All in all, it was a rewarding year if we measure it out in wine glasses.
So here we go again: our favorite wines of the year. As advocates for diversity in wine and "Drink Adventurously" (our tagline), we hope our list reveals the ever-expanding choices that are available to wine lovers. While these 17 wines have been chosen based on, first and foremost, their sensory merits, other aspects are also taken into consideration. Did the wine teach us something new? Did it make us re-examine our assumptions? Did it spark curiosity or inspire conversations? Did it have a story or human element that mean something special to us? Ultimately, these are wines that we would highly recommend you, our wine-loving reader, to seek out.
SPARKLING WINE
Charles Heidsieck, Blanc des Millenaires 1995 – Champagne, France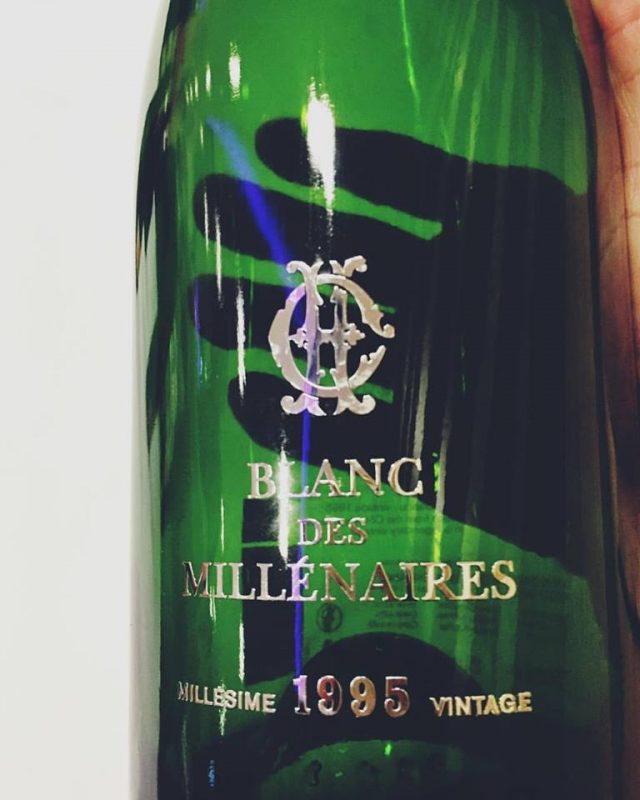 We tasted this at a Charles Heidsieck workshop organized by VinArt Grand Tasting in Zagreb, Croatia. The presenter Drazan Sunjic was also our WSET teacher. Drazan knows the Champagne region and Champagne Charlie inside out. So it was an honor to have him share his knowledge and passion with us. The Charles Heidsieck Blanc des Millenaires 1995 was the last wine of the tasting, and it wowed everyone in the room. Made from 100% Chardonnay, this bottle was disgorged in 2015. 19 years of lees aging, woohoo! Following 1983, 1985, and 1990, 1995 is only the fourth vintage of this tête de cuvée Champagne.
Why we love it: We had a hard time choosing between this and Taittinger Comtes de Champagne 2006. We ended up picking Charles Heidsieck over Taittinger because it's more developed at this point. The Charles Heidsieck Blanc des Millenaires 1995 is a wine that must be tasted, not described.
Learn More | Best Of Vinart Grand Tasting 2017: Part 2
WHITE WINE
Bott Frigyes, Super Granum 2015 – Južnoslovenská, Slovakia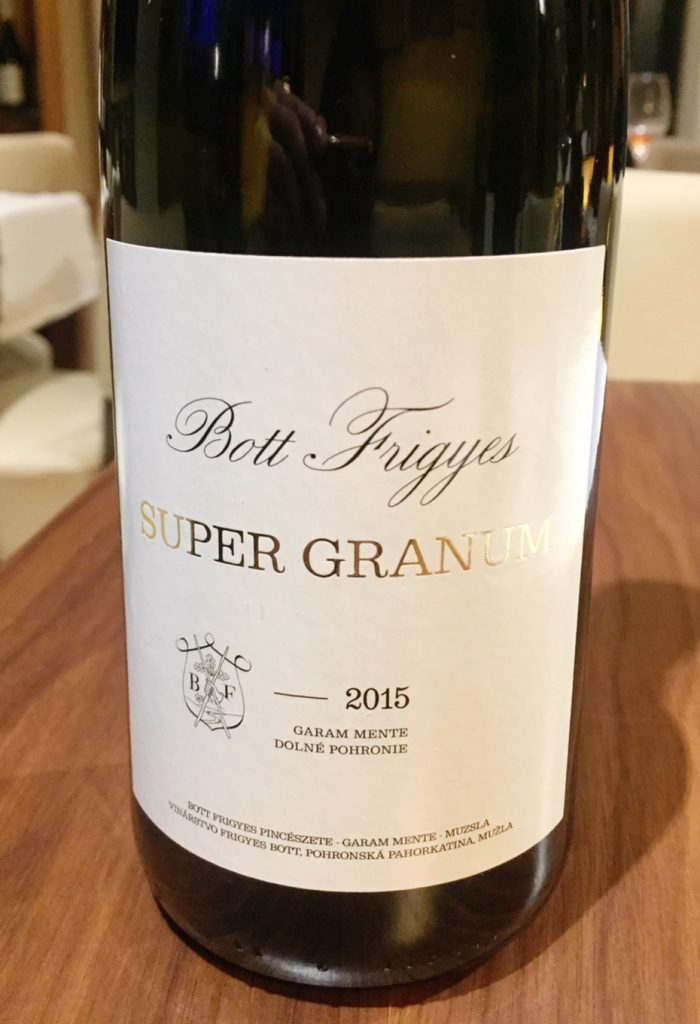 Bott Frigyes is an ethnic Hungarian living in South Slovakia. We first heard about his wines from Ernő Sagmeister of Dukay-Sagmeister winery in Serbia. If one of our favorite wine producers suggests we try the wines of another producer, we will follow the recommendation dutifully.
And so we did. During our two-week press tour in Slovakia, we had the chance to spend a night at the guesthouse of Bott Frigyes. Thank you, Tibor Vittek and Peter Drotár for organizing. After an elaborate tasting and dinner, Bott and his family left the guesthouse but not before trying to make us feel the most welcome.
 

Spending the night at one of our favorite wineries in Slovakia. And guess what, it's "open cellar" night!
"Help yourself to the wines." Bott had left all the bottles that we tasted in the dining room. It was a long work day; we were knackered, but nothing was going to stop us from enjoying a nightcap.
 Why we love it: Bott Frigyes Super Granum 2015 is a barrel-fermented cuvée of Furmint, Hárslevelü, and Juhfark. Exciting grapes? Check. The wine has a head-turning bouquet, vivid flavors, and an undeniable mineral characteristic. The quality level, irresistible refreshingness, subtle nuances, tension, and texture of this wine remind us of the best of Chablis.  
Nikolaihof, Vinothek Riesling 2000 – Wachau, Austria

We were fortunate to drink this wine twice in 2017: the first time was at a workshop in Zagreb, Croatia, and the second time was at Austrian winemaker Hartmut Aubell's birthday celebration. The 1995 vintage of Nikolaihof Vinothek Riesling was the first Austrian wine to receive 100 points from Robert Parker. Aged for 16 years in 3,500-liter oak cask and bottled in 2016, the 2000 vintage is the winery's latest release of this wine.
Why we love it: It may be the greatest white wine that Matt has ever tasted. Also, this wine is a capsule of many fond memories—from our trip to Graz, Austria, to this…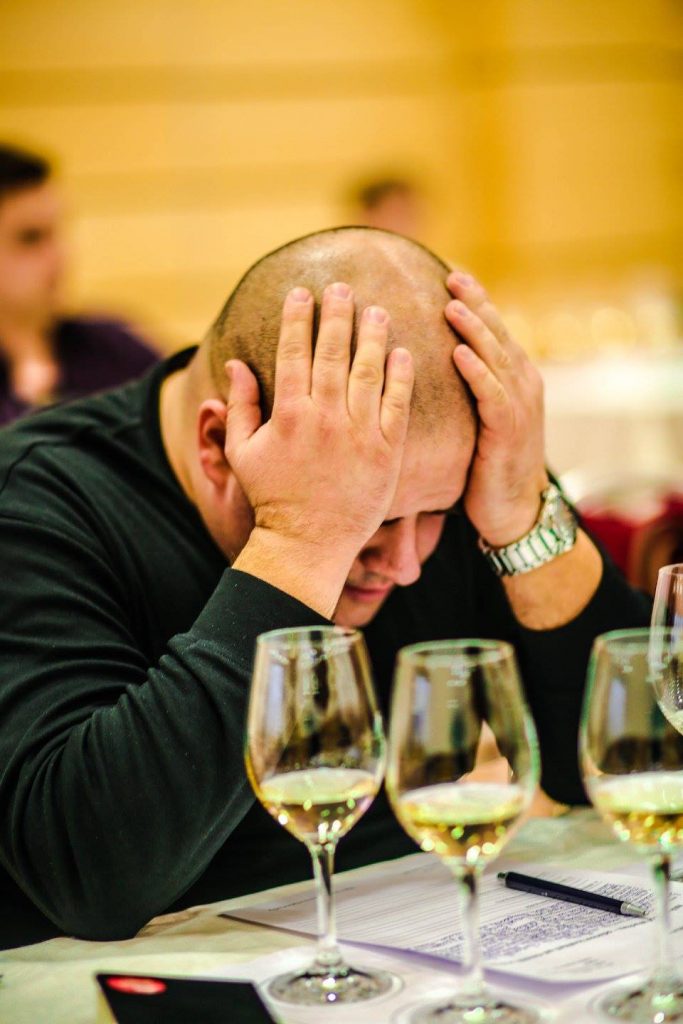 A photo of our friend, Vjekoslav Stojišić, when he tasted this wine. Photo from: www.facebook.com/vinartgrandtasting
Learn More | Best Of Vinart Grand Tasting 2017: Part 1
RED WINE
Antinori, Solaia 2010 – Tuscany, Italy
One of the illustrious Aia's of Tuscany… Ornellaia, Sassicaia, and Solaia. Antonio Galloni of Vinous wrote," The 2010 is the greatest Solaia ever made." We tend to agree with Galloni's reviews, so when we found this 98-point wine—with an irresistible price tag to boot—in Belgrade, Serbia, it was a non-negotiable situation: let's get it. Antinori Solaia is a blend of Cabernet Sauvignon, Sangiovese, and Cabernet Franc.
Why we love it: We opened this wine on May 22 to celebrate the second anniversary of our location-independent lifestyle. It was our first taste of Solaia, and it delivered more than we had imagined. Unfortunately, we did a disservice to this wine by drinking it at such a young age. Nevertheless, it showed a formidable marriage between finesse and power.
Concha y Toro, Don Melchor 2007 – Maipo Valley, Chile
 

A moment of truth: has it all been a misplaced love or is the Serbian Kremen Kamen by Matalj winery one of the greatest reds? We put the Kremen Kamen wines up to a taste test next to Don Melchor (listed 8 times on Wine Spectator's Top 100 list) and are glad to see that Kremen Kamen is indeed a wine of great substance. Now that our love and faith in Serbian wine are justified, we wish our dear friend from Matalj winery that Kremen Kamen will have the same impact on Serbian wine industry as Don Melchor has on the Chilean wine image.
In May 2017, we were in the final production stage of two books and inching towards being burned out. Matt decided to purchase a few iconic wines as a form of encouragement and pick-me-up. The stash included Antinori Solaia 2010 (listed above), Antinori Tignanello 2011, Donnafugata Mille e una Notte 2012, Fontodi Flaccianello della Pieve 2009, Fontodi Vigna del Sorbo Chianti Classico Gran Selezione 2011 (listed below), M. Chapoutier Châteauneuf-du-Pape La Bernardine 2010, and this—our good ol' Don Melchor, a wine we used to drink a fair bit back in Singapore. Three out of those seven wines ended up being our "wine of the year", so it was a perceptive splurge by Matt.
Cabernet Sauvignon with a bit of Merlot, this wine has been listed eight times on the Wine Spectator's Top 100 list, and the 2007 vintage scored 94+ points from The Wine Advocate by Robert Parker. We were in Serbia at that time so we thought we'd make a fun tasting out of this bottle. After all, it's not often that one can find a 10-year-old Don Melchor on the shelf. We met up with Nikola Mladenović Matalj, the owner and winemaker of Matalj winery, and arranged a vertical tasting of his Matalj Kremen Kamen (which was in our Top 16 of 2016 list) along this wine.
Why we love it: We were fortunate to catch Don Melchor 2007 at its prime drinking window: the wine was showing the perfect balance between primary and tertiary notes. This remains to be the best bottle/vintage of Don Melchor we've tasted.
Learn More | Matalj Kremen Kamen: A Vertical Tasting
Fontodi, Chianti Classico Riserva Vigna del Sorbo 2011 – Tuscany, Italy
 

2011 Fontodi Chianti Classico Gran Selezione Vigna del Sorbo. A burly Chianti with 15% abv, fruit flavors so intense that they are redolent of berry strips, and 6% acidity that disciplines the many layers into a harmonious unity. This wine is approaching the window of great drinkability but clearly has many more years of evolvement ahead before unveiling its peak. Flavors of sour cherry, black plum, tobacco, licorice, sweet cedar, cinnamon stick, and leather. Chewy tannins lead to a lengthy, strikingly tart yet sweet finish. This is a divisive wine as we've just drunk a bottle of 2011 Tignanello. Matt prefers the Tignanello because he thinks it has higher drinkability now. Charine prefers this wine for its powerful attack.
We had a bottle of Fontodi Chianti Classico on our first date. That wine turned out to be a favorable choice for us in more than one way. So five years later, it was time to step up and give this Gran Selezione version a try.
Why we love it: It was a tough choice between this and its preeminent sibling, the Fontodi Flaccianello Della Pieve. In the end, this burly Chianti took the spot because of its current accessibility. And, to us, it's simply more distinctive and more memorable than Flaccianello 2009. This wine is so good that it may even make your burp smell good.
Francuska Vinarija, Obećanje 2009 – Negotin, Serbia
 

I guess it's no surprise that the Serbian winery Francuska Vinarija's headliner is this Gamay bottling, since the proprietors are from Burgundy. Bouquet of predominantly redcurrant, maraschino cherry, and chalk, with lingering notes of white pepper, lilac, and leather in the background. Structured with juicy acidity and ripe fruit sweetness on the palate. For a 2009 wine, it's incredible that I feel a tad sad for drinking it too early. In 2 to 3 years, the leather character will probably become more pronounced, and I expect a bit more tobacco leaf and earthy notes that can make this wine more nuanced than it already is. I was going to say it is more Fleurie in style but later decided that a reference to an aged Saint-Armour might be more accurate.
Located in East Serbia, Francuska Vinarija, which translates to "French Winery", is owned and operated by a Burgundian couple. These wines are not available in Serbia as the entire production is exported, mostly to France. It took us nearly two years to track these wines down: our friend had some bottles in his cellar, and he offered a case for us to taste. We were impressed with all the Francuska Vinarija's wines that we tried. However, this Gamay bottling called Obećanje was a cut above the rest. The name Obećanje means "the promise".
Why we love it: It's the best non-Cru Beaujolais Gamay we've tasted.
Learn More | Serbian Grand Cru on the Slopes of Danube
Jakončič, Carolina Select 2006 – Brda, Slovenia
Prior to our 2017 trip to Brda, Slovenia, we knew nothing about Jakončič winery. We only found out about them when we arrived in Slovenia and Matjaž Zagradišnik from the winery reached out to us with a cellar invitation. Throughout the tasting, we were happy with the wines. Then, we got to the Grand Vin—Carolina Select, a blend of 92% Merlot and 8% Cabernet Sauvignon—and it was an epic slam dunk. A wine that is built to age for decades, Jakončič Carolina Select is a wine with a waiting list and rightfully so.
Why we love it: Jakončič Carolina Select 2006 is a superlative Merlot. When we tasted this wine, it was immediately clear to us that it would be a highlight of the year. It has an opulent bouquet, full and luscious texture, intense fruit attack on the palate, and a persistent, focused finish. 
Learn More | Marjan Simčič and Jakončič: Classically Styled Slovenian Wine
Kozlović, Santa Lucia Noir 2012 – Istria, Croatia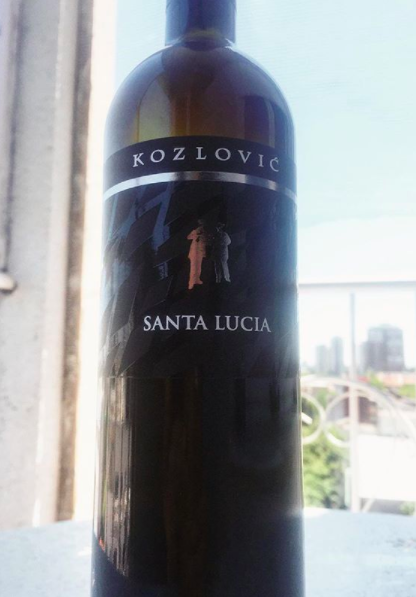 Another tough selection. We shortlisted Clai Brombonero Refošk 2011, Clai Sv. Jakov Malvazija, 2011, Coronica Gran Teran 2011, Trapan The One 2012, and this wine for the article. All of them are from Istria, Croatia. We ended up choosing Kozlović Santa Lucia Noir 2012 because of its current appeal balanced with future potential. It's a wine that will undoubtedly appeal to many.
Made only in exceptionally great years, Kozlović Santa Lucia Noir 2012 is a 50-30-20 blend of Merlot-Cabernet Sauvignon-Teran from the Santa Lucia Vineyard, an area that is best known for its mineral-driven whites. We were so glad that we managed to taste this wine right before finalizing our manuscript of Cracking Croatian Wine.
Why we love it: It's a "Super Istrian", so to speak.  This wine retains Teran's tingling acidity and ferrous aroma while putting on some luxurious, Bordeaux-esque contours.
Learn More | 10 Istrian Wines to Try
Miani, Merlot Buri 2013 – Friuli-Venezia Giulia, Italy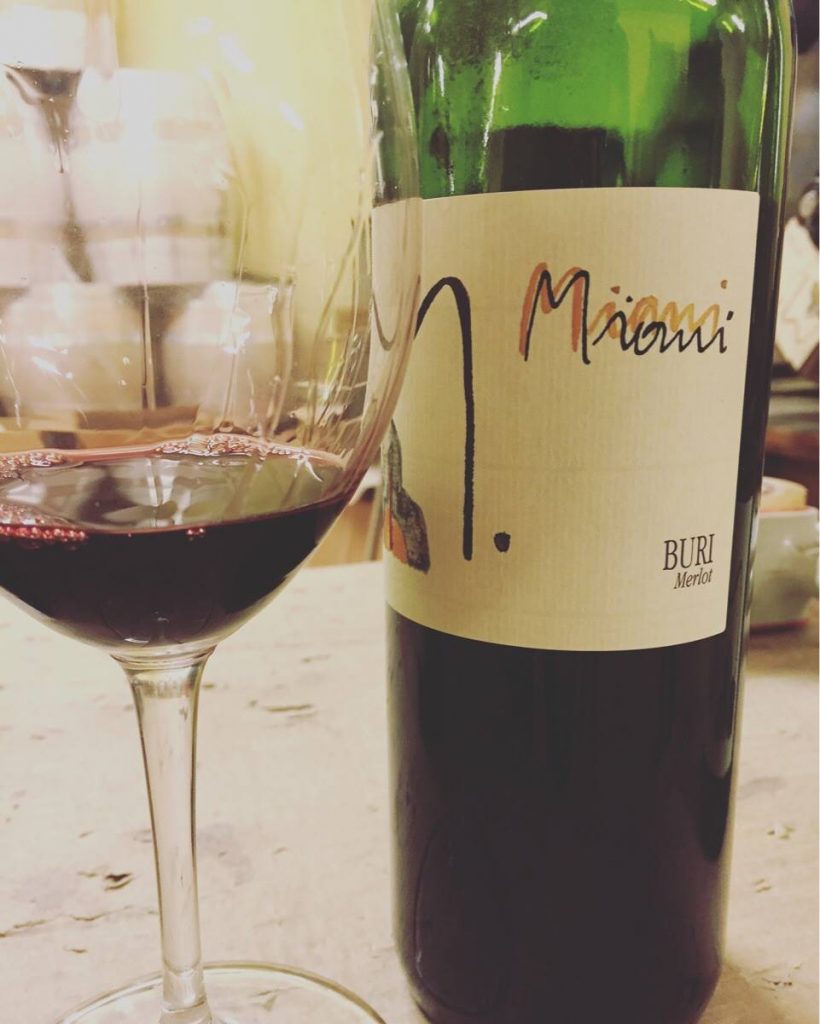 In January, we spent a week in Friuli-Venezia Giulia. The winery that left the deepest impression was Miani, a recommendation that came from Antonio Galloni's Vinous forum. When we posted on the forum seeking suggestions for "only the best wineries in Friuli", one member replied, "There can only be one… Miani."
Why we love it: The finest essence in a bottle. Want to know what soaring intensity feels like? This is your bottle. It's one of the greatest Merlots we've tasted.
Learn More |  Miani: What Wine Dreams are Made of
Vylyan Duennium 2006 – Villány, Hungary
We first tasted Vylyan's wine at a Villányi Franc workshop in February 2017. It was one of the two Villányi Cabernet Francs that stood out to us. A few months later, we had the chance to visit the winery. And as you might expect, we went with high expectations. By the end of our one-month stay in Hungary, we concluded that Vylyan remains as our top 10 favorite wineries in the country. Vylyan Duennium is a Cabernet Franc-based wine. For 2006 Duennium, some Merlot and Cabernet Sauvignon were also added to the cuvée.
Why we love this: It was our favorite wine during our three-day tasting trip in Villány. Exceptionally youthful for its age, this is a wine that shows a sense of place. We would love to share a bottle with our collector friends in the future.
SKIN CONTACT WINE
Dario Prinčič, Bianco Trebež 2012 – Friuli-Venezia Giulia, Italy
Charine spotted the Dario Prinčič Bianco Trebež 2012 at an inconspicuous wine bar in Belgrade, Serbia. It was tucked clumsily in a corner of the wine fridge. Every time we see Dario Prinčič's wine, it would be a done deal. We requested to purchase the wine, but as it turned out, the wine was not for sale;  it belonged to the bar's owner. When the owner heard about our request and saw our enthusiasm, he decided to open a bottle and shared it with us. Dario Prinčič Bianco Trebežis is a blend of Sauvignon Blanc, Chardonnay, and Pinot Grigio.
Why we love it: It's a poised and complete amber wine with an allure that keeps us coming back for more. We were introduced to Dario Prinčič by our friend, John Wurdeman of Pheasant's Tears Winery (Georgia). Since our first bottle with John, we've shared many bottles of Bianco Trebež with various people. In a way, this wine is like a torque to us: centralizing and generalizing friendships through the vinous power.
Movia, Lunar 8 2008 – Brda, Slovenia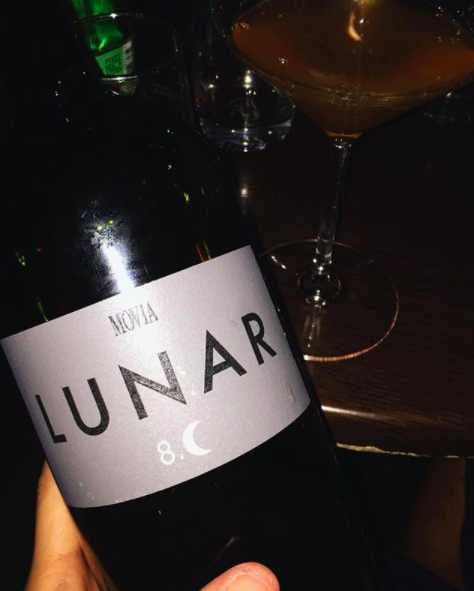 This wine was tied with Movia Puro 2010 in terms of sensory merits. We ended up choosing Movia Lunar 8 because of the context in which we drank it. On Matt's 35th birthday, we shared a magnum of this wine with a group of winemakers, wine writers, and wine enthusiasts in Zagreb, Croatia. We tasted more than 10 wines that night, and this was the "Wine of the Night" with nearly full consensus. Movia Lunar 8 is made from 100% Rebula.
Why we love it: Charine said, "This wine is so good that it makes me feel like I'm drinking above my station." It's a wine that can arouse much pride, desire, delight, curiosity, and awareness.
Learn More | Kabaj and Movia: Slovenian Wines with Big Personalities
Radikon, Fuori dal Tempo 2001 -Friuli-Venezia Giulia, Italy
Radikon was on our "Do Not Miss" list when we traveled to Friuli-Venezia Giulia. Our visit came less than five months after Stanko Radikon's passing in the fall of 2016, and the family was missing Stanko dearly. Fuori dal Tempo means "outside of time". This is a blend of 60% Chardonnay and 40% Sauvignon Blanc. 
Why we love it: At the time of our visit in January 2017, this was the second vintage confirmed for this bottling. Charine teared up when she tasted this wine. Radikon Fuori dal Tempo 2001 hovers on the palate with exquisite grace. It's a sublime masterpiece that was personally crafted by Stanko Radikon.
Learn More | Gravner and Radikon: Italian Wines Without Compromise
SWEET WINE
The Anama Concept, Anama Vintage 2012 – Commandaria, Cyprus
In February 2017, we were on a two-week press tour in Cyprus. The Anama Concept wasn't included in our official itinerary. But thanks to our friend George Gkenos, we found our way to the home of Lefteris Mohianakis and Kristina Apostolou Mohianakis—the husband-and-wife team behind this designer-chic producer.
The Anama Concept's Anama Vintage cannot be officially called "Commandaria" because it's made outside of the 14 designated Commandaria villages. But it's still that time-tested, familiar taste of Cyprus's most famous sweet wine made from the raisined grapes of Mavro and Xinisteri—both indigenous to Cyprus. This is the only wine that The Anama Concept produces, and the production is around 2,000 bottles per year.
Why we love it: The Anama Concept has taken one of the oldest wine brands in the world, preserved the tenets of Commandaria's story, revitalized its image, refined its taste, and given it a time-relevant makeover. This wasn't the only Commandaria-style wine that we loved during our Cyprus trip, but it stood out the most because of its dried fruit and citrus qualities, meaning it was less oxidative-tasting than most Commandaria wines. We also respect the vision of The Anama Concept and cherish the intimate time spent with Lefteris and Kristina at their home.
Learn More | Cyprus Sweet Wines: Commandaria and More
Tokaj & Co., 5 Putñovy 1990 – Tokaj, Slovakia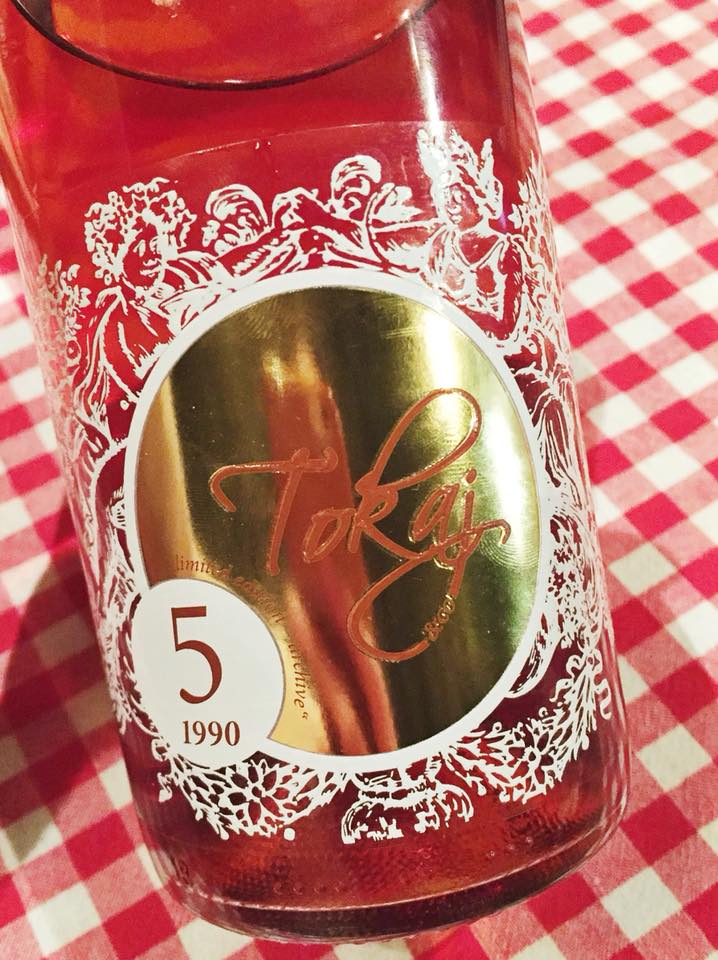 Tokaj & Co. was a state-run winery during the communist era in Czechoslovakia. The winery is now privately owned. The Tokaj & Co., 5 Putñovy 1990 is part of a limited-edition, archive wine release, which means it is still readily available on the market. The 127g/l of residual sugar is supported by 11g of total acidity.
Why we love it: During our two-week trip through the wine regions of Slovakia, this was arguably the most compelling Slovak wine that we tasted. True to the sweet Tokaji of that era, this wine is oxidative in style and densely packed but without heaviness. The botanical bouquet draws us in and the sugar-acid balance gives it dominance and youth. The front load of dried sweet fruit flavors are contrasted by a tart and spicy finish. This is a living example that great sweet Tokaji can be found in Slovakia.
Video | Exotic Wine Travel in Slovak Tokaj
Vega Sicilia, Oremus, Tokaji Eszencia 2007 – Tokaj, Hungary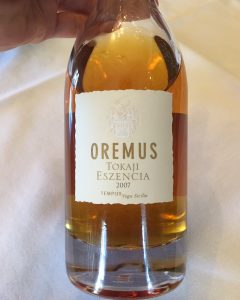 Tokaji Eszencia is the rarest and most expensive of all the wines made in Tokaj. Prior to our 2017 wine trip to Hungary, we didn't care much for Tokaji Eszencia. The idea of an exceptionally viscous wine with at least 450g/l residual sugar and 1-5% ABV was odd-sounding. Would it still taste like wine? Do people really drink it from a spoon?
Our visit at Oremus was set up by our friends from Wine Elite. During the tasting, we had the chance to try some rare, aged Tokaji Aszú wines including a 1956 vintage and a 1972. 1956 is a significant year because of the Hungarian Revolution and 1972 is widely touted as "the best vintage of the last century in Tokaj". Still, Tokaji Eszencia 2007 was the transcendent one.
Why we love it: When we visited Tokaj, Charine was searching for the 'Chateau d'Yquem of Hungary'. She found it in this exquisite bottle. Like pure energy in a bottle, drinking this wine makes us feel… healed. Vega Sicilia Oremus Tokaji Eszencia 2007 has 515g/l residual sugar, 15g/l total acidity, and 3% ABV. Those are some enticing numbers tucked in an extraordinary wine.
Video | Exotic Wine Travel in Tokaj, Hungary
---
This list seems fundamentally incomplete without a rosé wine. So here's the most exciting rosé we've tasted in 2017: Gut Oggau Brutal Rosé 2016
The finest selection of wines
available at:

Shipping is available EU-wide and to the UK.
************
    Do you want to try Croatian wines?    
If you're looking to savor the exquisite flavor of Croatian wines, look no further than wineandmore.com. With an abundance of options from different winemakers, it's easy to find exactly what your palate desires. Not sure which bottle is best for you? Try out one of their curated wine cases and discover the perfect vintage for any occasion!
************
Want to learn more about wine?
Are you ready to discover the wonderful world of wines? Come join us at wineandmore.com and let's explore the incredible selection of delicious wines together! We can't wait to share our passion for wine with you!
Please note that the opinions expressed in this article are unsolicited and have not been paid for in any way by governmental bodies, enterprises, or individuals. We do not sell editorial content as that would destroy the legitimacy of our reviews and the trust between Exotic Wine Travel and its readers. On occasion, we extend the option of purchasing the wines we review or/and the products we spotlight. Some of these product links are set up through affiliate programs, which means Exotic Wine Travel gets referral credits if you choose to purchase these items via the links we provide.