Finding The Perfect Winery And Stay Near You
Are you planning a weekend getaway or a vacation but want to stay close to home? Perhaps you\'ve always wanted to visit a winery but don\'t know where to start. Luckily, finding a winery and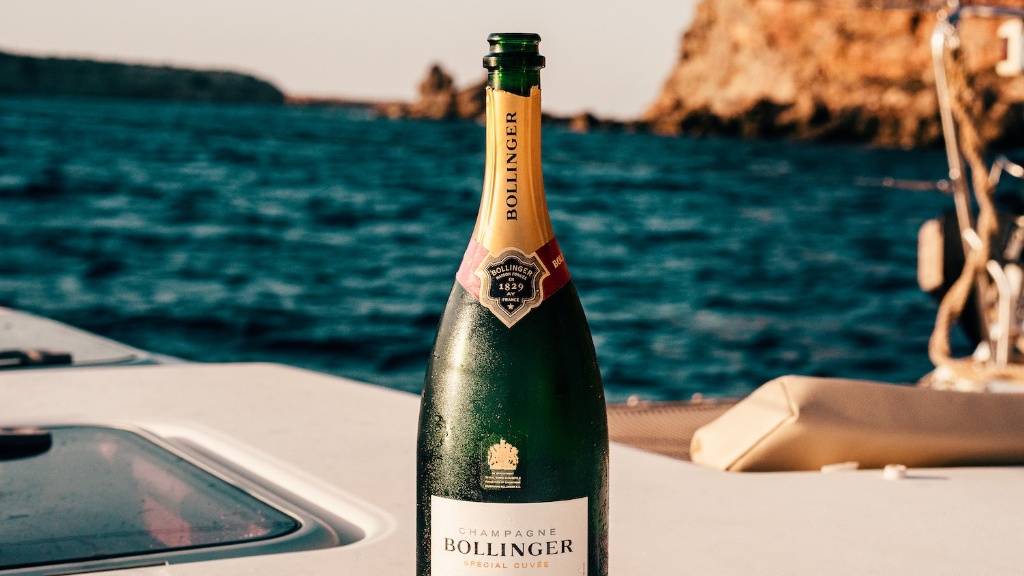 Are you planning a weekend getaway or a vacation but want to stay close to home? Perhaps you\'ve always wanted to visit a winery but don\'t know where to start. Luckily, finding a winery and stay near you is easier than ever before.
Wineries are located all over the world, with each region offering a unique experience. From the rolling hills of California\'s wine country to the lush vineyards of France, there\'s something for everyone. But with so many options, how do you find the perfect winery and stay near you?
The first step is to determine your budget and the type of experience you\'re looking for. Do you want to stay at a luxury resort or a cozy bed and breakfast? Are you looking for an all-inclusive package or something more flexible?
Once you\'ve established your budget and preferences, it\'s time to start researching wineries in your area. The internet is a great resource for finding wineries, with many offering detailed information on their websites. You can also use travel websites to read reviews from other guests and get a sense of what to expect.
When researching wineries, it\'s important to consider the types of wines they produce. Some wineries specialize in certain varietals, while others offer a wide range. If you have a particular wine that you enjoy, look for wineries that produce it.
Another important factor to consider is the setting of the winery. Some wineries are located in picturesque countryside, while others are situated in urban areas. Think about what type of atmosphere you want to experience and choose accordingly.
Expert sommeliers suggest asking for recommendations from locals, wine shop owners, and even bartenders. They might have insider knowledge about a winery\'s special wines or less crowded tasting rooms.
When it comes to deciding where to stay, there are several options to consider. Staying at the winery itself is a great choice if you want to immerse yourself in the wine country experience. Many wineries offer guesthouses or cottages, allowing you to wake up surrounded by vineyards.
If you prefer a more central location, look for accommodations in nearby towns or cities. Some wineries have partnerships with nearby hotels, so you can enjoy a discount on your stay. Alternatively, vacation rental platforms, such as Airbnb or VRBO, offer a range of options, from apartments to private villas.
Exploring the Winery Experience
Once you\'ve chosen your winery and accommodation, it\'s time to explore the winery experience. Most wineries offer tastings, allowing you to sample a range of wines and learn about the winemaking process.
If you\'re interested in taking a deeper dive into the world of wine, consider booking a tour or a wine class. Many wineries offer experiences that cover everything from tasting techniques to food pairings.
Some wineries even offer outdoor activities, such as hikes through the vineyards or picnics in scenic spots. Look for wineries that offer experiences that align with your interests.
Wine and Food Pairings
Aside from the tasting experience, dining at a winery is something you shouldn\'t miss out on. Most wineries have their own restaurants or cafes, with menus designed to pair perfectly with their wines.
Expert chefs suggest looking for seasonal menus, which use fresh and local ingredients, and complement the wine offerings. Don\'t be afraid to try new dishes and let the staff recommend the perfect wine to accompany it.
Wine Complementing Activities
For wine enthusiasts who want to take their passion to the next level, there are several activities to consider. Wine lovers can participate in grape picking and processing, making and tasting wine blends, and even blending their unique wine concoctions.
The activities provide a more in-depth experience and might set you up for developing your unique taste for wine.
Wine for Pleasure and Relaxation
Whether you\'re seeking a romantic getaway or a break from city life, a winery and stay near you is an excellent choice. The peaceful surroundings, the exquisite wines, and a well-deserved break can leave you feeling refreshed and happy.
In conclusion, finding a winery and stay near you is easy with the right research and preparation. Consider your budget and preferences, research wineries online, and seek recommendations from local experts. From tastings to pairings and outdoor activities, wineries offer a range of experiences to suit every taste. Book your wine country vacation today!