Fine Serbian Wine On Belgrade's Doorstep
Reading Time: [est_time] We've spent three months of 2016-2017 in Serbia visiting wine producers and walking away thoroughly impressed (more articles on Serbian wine will be released soon). Over the course of three months, we traveled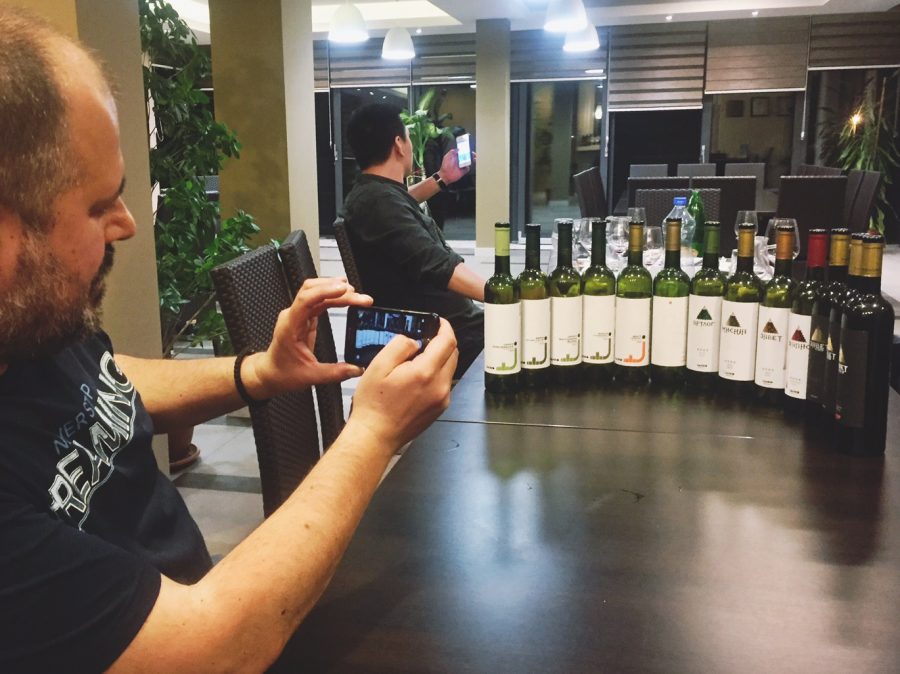 Reading Time: 6 minutes
We've spent three months of 2016-2017 in Serbia visiting wine producers and walking away thoroughly impressed (more articles on Serbian wine will be released soon). Over the course of three months, we traveled to the far corners of the country and with that sort of coverage—naturally—we felt confident about our knowledge of all the important wine regions in Serbia. Well, it's nice to be wrong sometimes.
On the far eastern part of the Beogradski Rejon (Belgrade Region) lies the small town of Smederevo. It's an hour drive southeast of Belgrade. The ride is fuss-free and scenic, through the bucolic hills on the south side of the Danube River. Vineyards, fruit orchards, and holiday villas flank the riverbank.
We are heading to the area because of a dinner invitation. The ever-helpful Dušan Jelić from Wines of Balkans has invited us to join him and Frank Dietrich from Blue Danube Wine for a dinner and tasting at Janko Winery. It seems like a great opportunity to get away from Belgrade for a weekend and taste through an area we haven't visited.
Arriving in Smederevka, we check into a charming guesthouse facing the river. Our host doesn't speak English but somehow is able to figure out that we are in the area to taste wine. He quickly runs down to his cellar and pours us a sample of his homemade wine. It's light ruby in color, low in alcohol, and delightfully refreshing. A pleasant surprise and an enjoyable beverage compared to other homemade wines we've drunk during our wine jaunts around the world.
Besides wine grapes, Smederevo is also known for other fruit production. It's evident as we walk through the vineyards; most of the vineyard plots are tucked between fruit orchards.
"This area was the first region in Serbia to produce high-quality apricots and cherries," says Slavoljub Jeremić, owner of Jeremić Winery.
Vinarija Jeremić is one of the five commercial wineries located in this wine region. Smederevo is home to countless family cellars that are producing wine for personal use, but few modern wineries exist here. The area is ripe with untapped potential. Currently, the two most acclaimed wineries in the area are the aforementioned Jeremić and Janko. Both wineries boast equally impressive cellars, modern winemaking equipment, and elegant tasting rooms.
Vinarija Jeremić
Mr Jeremić walks us through his northwest-facing vineyards. The aspect of the vineyard allows light to reflect off the Danube, which helps to ripen the grapes. This is his best plot and where he sources fruit for his top white and red wines.
The Jeremić cellar feels like a sanctuary, which fits the calm demeanor of Mr Jeremić, but his wines are quite the opposite. He loves New Zealand Sauvignon Blanc and California Cabernet Sauvignon and that's the kind of wine he wants to emulate. The consultant winemaker is from Macedonia (FYROM), where full-bodied and fruity reds are the norm.
The Jeremić wines are big with explosive and intense flavors, but not at the expense of balance. These flamboyant wines are made for a specific palate that appreciates aromatic, rich, and full-bodied wines. Every wine in the portfolio is named after a classical music title, which is constantly playing through the speakers in the barrel room while the wine rests. For a winery that's only five years old, Jeremić is already doing a fantastic job at crafting a distinct personality and memorable portfolio.
Podrum Janko
A few kilometers down the road from Vinarija Jeremić is Podrum Janko. The proprietor is Mr Dragan Vasić Janko and he's producing some of the most critically acclaimed wines of Serbia. His portfolio includes a wine that clinched the 2014 Decanter's Regional Trophy for Best Central and Eastern European Red Wine Over 15 Pounds.
Podrum Janko was founded in 2006 when Dragan set his mind on making high-quality white wine with the local grape Smederevka and the production slowly expanded from there. Dragan has a big personality but funny enough—just as it is the case for Mr Jeremić—his wines are the opposite of his high-spirited presence; they are relatively gentle and show a lot of restraint. The Janko cellar is spotlessly clean; it may be the tidiest cellar we've seen and the only other winery that comes close to this level of meticulousness is Brewer-Clifton in Santa Barbara, California. Perhaps the commonality between his personality and his wine and what's invisible to the naked eye is this pride taken in being particular.
Dragan believes strongly in the potential of Serbian oak and Merlot. He uses only Serbian oak barrels in the cellar. "This area in Serbia can produce the best Merlot," he says while pouring us a sample of his unbottled Merlot Reserve from 2016. The wine will stay in the barrels for another year before release.
The Janko Merlot Reserve 2016 is already a beautiful wine with plush flavors, multiple layers of texture, and agreeable tannins.  The only thing we'd like is a slightly longer finish.
 

Good fun last week when we visited @podrumjanko with @bluedanubewine and @winesofbalkans and tasted through the entire Janko portfolio.

Dragan has whipped up several delicious dishes for us to pair with his wines. We've tasted his reds prior to this visit and have fond impressions of them. But tonight, it's the white wine that's taking us by surprise. All the whites have a sense of clarity about them; they show precise varietal characteristics and a sense of place.
The grape Smederevka was known in the past to make insipid, quaffing wine. However, Janko's flagship white wine made from Smederevka grapes tells a different story. It shows appealing flavors of stone fruit and mineral, which make for a delightful starter to the evening. The Traminac (Gewürtztraminer), Riesling, Sauvignon Blanc, and Chardonnay are all well-made. Dragan has worked hard to develop export markets so these wines are available in several countries around the world, including Western Europe, America, and Australia.
 
Sipping Serbia, Burgeoning Belgrade
Serbia's wine industry continues to grow in quality and quantity. It's been exactly a year since our first visit to Serbia's wine regions and the changes we've noticed are encouraging. New wineries and young guns are popping up on the scene rapidly. Belgrade is a thirsty market and makes up the majority of sales for all the Serbian wineries. With a wonderful wine region like Smederevo that's merely a one-hour drive away from the capital city, winemaking seems like a logical choice—whether it's for commercial or cultural reasons. Like many other wine countries in this part of the world, there is a long history of grape-growing in Serbia but due to past political difficulties, the country faces a gap in its vinous timeline. Only time will tell how the future unfolds. We have high hopes for the Serbian wines to continue gaining traction in the international market. Both the Jeremić and Janko wines show much promise and we hope more wine lovers will get the chance to experience them soon.
 
Exotic Wine Travel's Picks
You can find out more about our scoring system on the START HERE page.
Janko Misija Chardonnay 2016
Charine absolutely adores this wine. Most of this is kept in stainless steel but 20% is barrel fermented to give the wine some complexity and round up the texture. An uncomplicated but stunning Chardonnay. 12.8% ABV with a touch of residual sugar and high acidity. Flavors of wet stone, calamansi juice, melon, and tropical fruit, perked up by a saline, minerally backbone. This is the "date next door" for Chardonnay.   4.0/5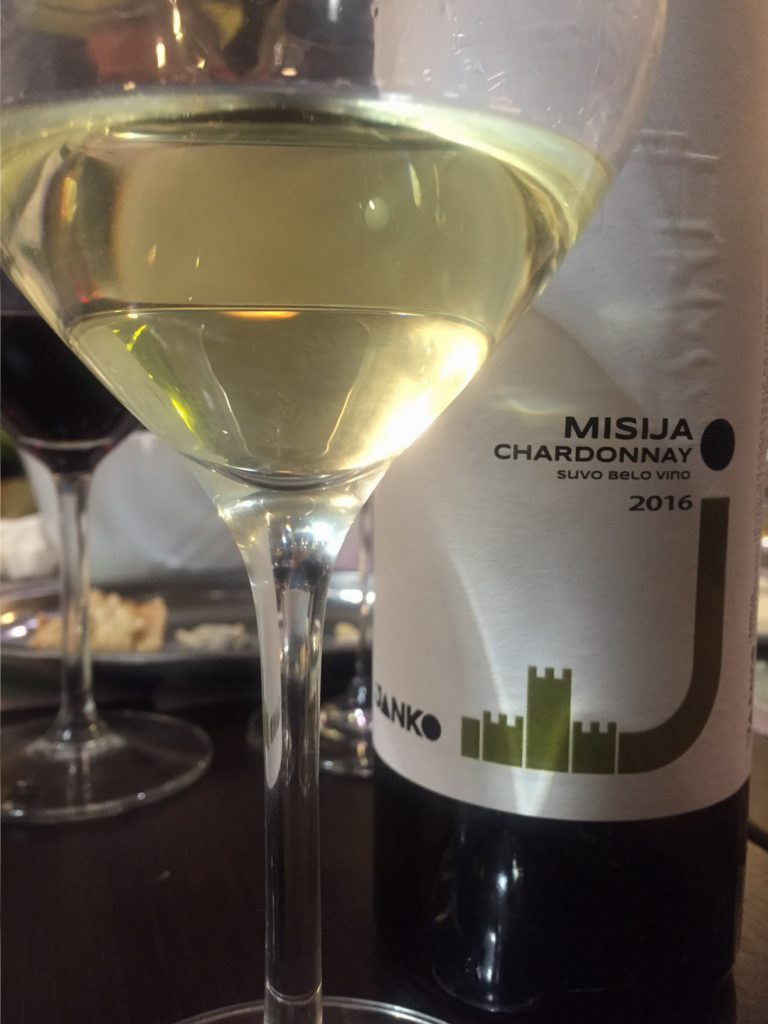 A gorgeous, aged example of Traminac (Gewürtztraminer). Bouquet of lychee, yellow flower, and petroleum. On the palate, it's slightly oily with flavors of rose, sweet basil, and bitter almond delivered with great intensity. Relatively acidic for this variety. Finish is long. This can be aged for even longer.   4.2/5
We love the Serbian red grape Prokupac. Flavors of raspberry, cranberry, white pepper, and grass. The expressive aroma is paired with nice acidity that lifts up the fresh and fruity palate. Light and nimble at 12.5 % ABV, this is not the most complex red wine by any standard but it's delicious and fun to drink.   3.9/5
Many local wine writers believe this is the greatest red wine of  Serbia's modern winemaking era; it's even won a Decanter Regional Trophy. A blend of Cabernet Sauvignon, Merlot, and Cabernet Franc, this was aged for 24 months in Serbian oak. An inviting bouquet of chalk, lilac, violet, and dark fruit. On the palate, the fruit flavors are more intense with notes of black cherry, plum, earth, and a kiss of vanilla.  The texture is plush, the structure is firm, and the long end palate is delivered with fine-grained tannins. This wine is certainly a notch above its siblings from 2012 and 2013.   4.4/5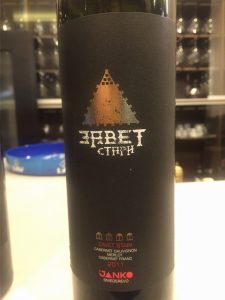 Jeremić Sonata Icone 2016
The Jeremić's Sonata line consists of two wines: Sonata made from Sauvignon Blanc in stainless steel and Sonata Icone which is the barrel-fermented version; both wines are equally likable. The Jeremić's Sonata Icone 2016 is a tank sample that has been fermented and aged in new French oak barrels. Notes of baked apple, peach, lemon, vanilla, and a touch of spice from the wood. Good acidity. Judicious use of oak with a long finish.   4.0/5
Jeremić Kanon Superior 2012
A blend of mostly Merlot with a touch of Cabernet Sauvignon; this spent 24 months in oak. An immersive aroma of black truffle and hints of dried shrimp, goji berry, paprika powder, and tomato leaf. A broad palate with welcoming flavors of dark fruit, chocolate, graphite, and capsicum. This is a big wine with grippy tannins.   4.0/5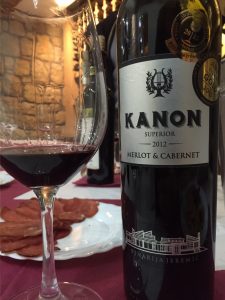 The finest selection of
available at:

Shipping is available EU-wide and to the UK.
************
    Do you want to try Serbian wines?    
If you're looking to savor the exquisite flavor of Serbian wines, look no further than wineandmore.com. With an abundance of options from different winemakers, it's easy to find exactly what your palate desires. Not sure which bottle is best for you? Try out one of their curated wine cases and discover the perfect vintage for any occasion!
************
Want to learn more about wine?
Are you ready to discover the wonderful world of wines? Come join us at wineandmore.com and let's explore the incredible selection of delicious wines together! We can't wait to share our passion for wine with you!
Related
Check out our interview with Dušan Jelić from Wines of Balkans.
Based in USA, Blue Danube Wine imports and distributes wine from Austria, Bosnia-Herzegovina, Croatia, Georgia, Hungary, Slovenia, Serbia, and Turkey.
Prokupac From South-Central Serbia
Serbian Grand Cru On The Slopes Of Danube
---
Disclaimer: The ideas expressed in this article are personal opinions and are not associated with any sponsors or business promotions.