Giacomo Bologna Braida Bricco dell'Uccellone 2012
Giacomo Bologna Braida was one of (if not the) pioneer when it comes to high-quality Barbera. He was one of the first producers in Piedmont to drastically lower the vineyard yield and aged his Barbera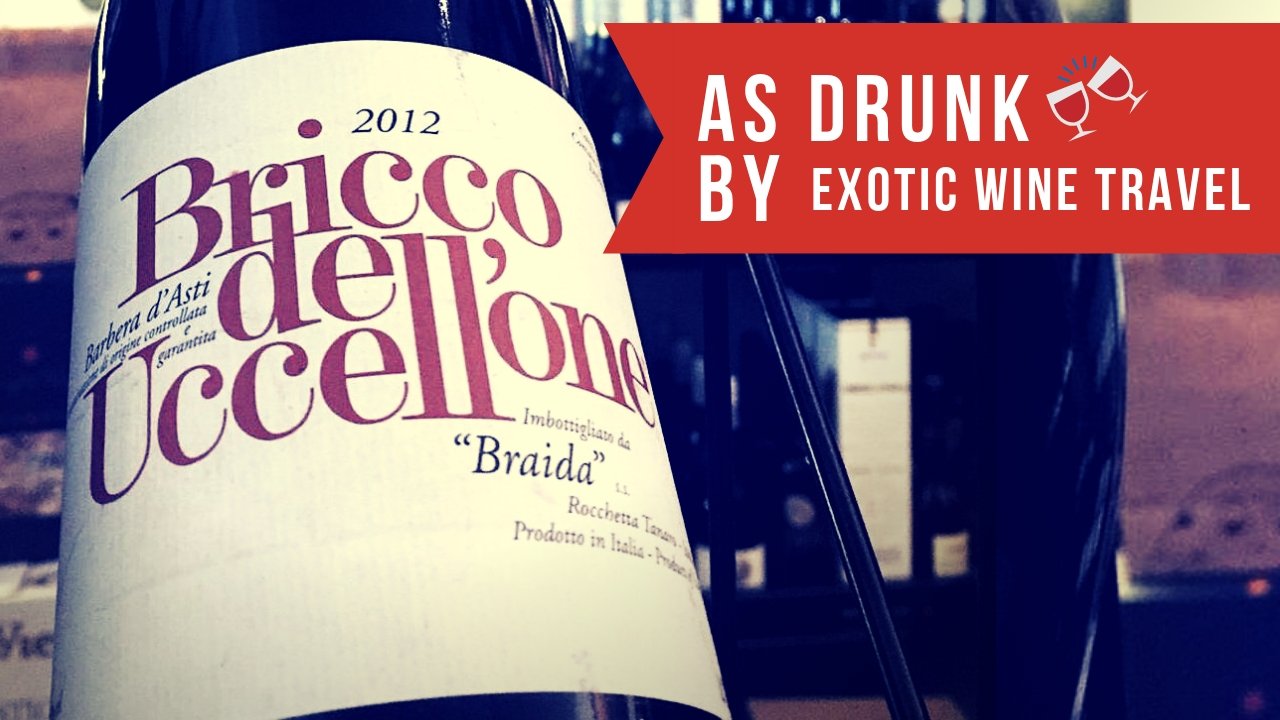 Reading Time: 1 minute
Hello! Welcome to As Drunk by Exotic Wine Travel, a weekly column where we feature interesting wines that we encourage you to seek out. The reviews featured in this series may be written by either one or the both of us. The featured wines can be from obscure or well-known wine regions. We hope that these wine recommendations will keep you gastronomically curious and your palate invigorated!
Giacomo Bologna Braida, Bricco dell'Uccellone 2012
Nebbiolo may be the noble grape in Piedmont, Italy but it's Dolcetto and Barbera that most often sit on the local dinner table. In the past, Barbera was a grape that was so acidic that it could be borderline undrinkable. Times have changed with better vineyard management and cellar technology.  Charine and I are big fans of Barbera and try to taste as many examples as we can.
Giacomo Bologna Braida was one of (if not the) pioneer when it comes to high-quality Barbera. He was one of the first producers in Piedmont to drastically lower the vineyard yields and age his Barbera in new French oak. His top Barbera is the Giacomo Bologna Braida, Bricco dell'Uccellone.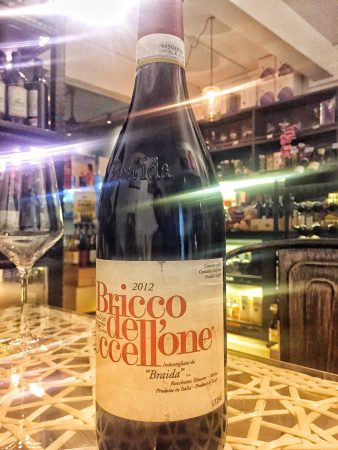 This is an iconic wine with a reputation that supracedes itself. So does it live up to the hype? We bought a bottle to drink through and see for ourselves.
The Giacomo Bologna Braida, Bricco dell' Uccellone 2012 is stunning right from the first sniff. Cranberry, sour cherry, hazelnut, and mocha notes explode from the glass. For a wine that is medium bodied, this has big time palate presence and subtle power. This wine possesses all of Barbera's crazy acidity but harnesses it in a controlled way. Because of this, the wine doesn't have a lot of aged notes on it yet. The body is round and the finish is crazy long.
Impeccably balanced, the Bricco dell'Uccellone is a wine to be experienced, not just tasted.
Score: 93/100
You can find out more about our scoring system on the WINE RATING page.
Find or buy on Wine-Searcher.
---
Please note that the opinions expressed are our own and have not been paid for in any way. We do not sell editorial content as that would destroy the legitimacy of our reviews and the trust between Exotic Wine Travel and its readers. On occasion, we extend the option of purchasing the wines we review or/and the products we spotlight. Some of these product links are set up through affiliate programs, which means Exotic Wine Travel gets referral credits if you choose to purchase these items via the links we provide.