Hacaj Cuvée De Prestige Brut Nature 2014
Reading Time: [est_time] Hello! Welcome to As Drunk by Exotic Wine Travel, a weekly column where we feature interesting wines that we encourage you to seek out. The reviews featured in this series may be written by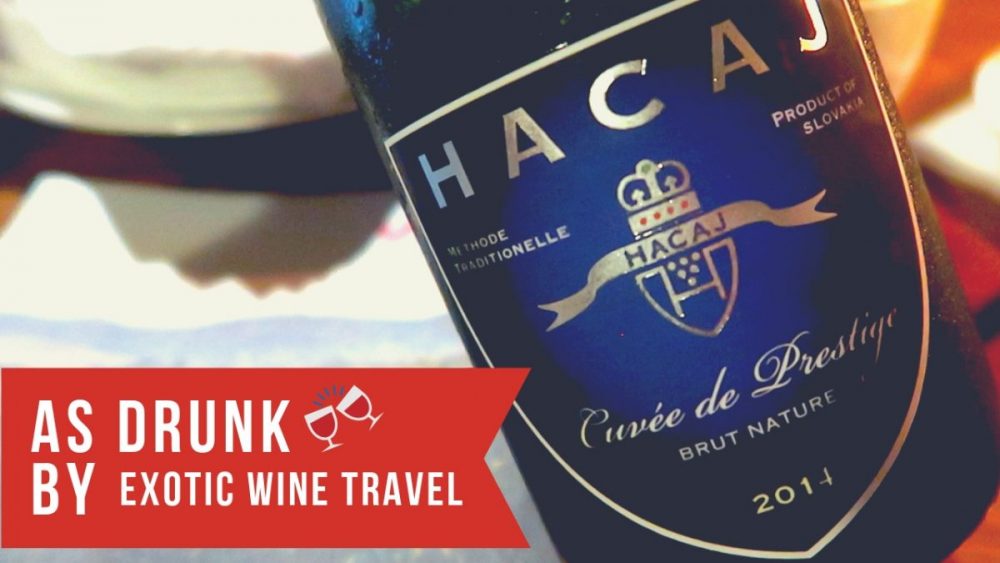 Reading Time: 2 minutes
Hello! Welcome to As Drunk by Exotic Wine Travel, a weekly column where we feature interesting wines that we encourage you to seek out. The reviews featured in this series may be written by either one or the both of us. The featured wines can be from obscure or well-known wine regions. We hope that these wine recommendations will keep you gastronomically curious and your palate invigorated!
Hacaj Cuvée De Prestige Brut Nature 2014
The city of Pezinok is nestled in the heart of the Malokarpatská (Little Carpathian) wine region. The town is surrounded by rolling hills and prime vineyard space. There are dozens of producers in the village, making wines ranging from old-school and traditional to modern and clean.
Our one week stint through this region yielded many gems. We found one of those in a small cellar in downtown Pezinok. In this humble cellar, Jan Hacaj produces around 15,000 bottles of sparkling wine. annually. Mr. Hacaj produces all his sparklers with the Champagne Methode. He does nearly everything by hand. There aren't any fancy riddling machines here and his disgorgement equipment is small and unremarkable.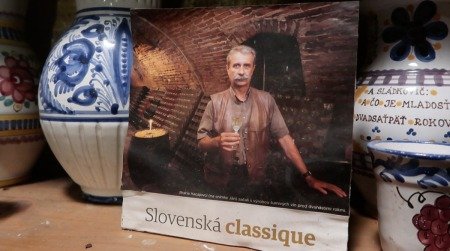 We're usually not satisfied with Champagne Methode sparklers in emerging wine countries. There's a good reason why Champagne is the benchmark for sparklers. For some reason, I trusted Mr. Hacaj would make good wine from the moment I met him. There was something calm and confident about the way he walked around his cellar.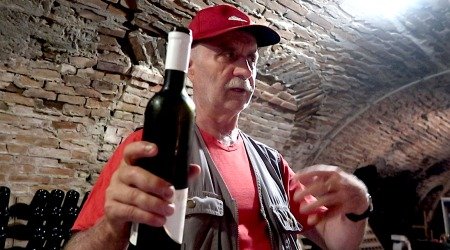 Mr. Hacaj started the tasting with his top wine, which was an interesting choice. As we sipped on the wine, he told us about his latest trip to Champagne and how he was inspired by the small producers. In the future, he's confident that his sparklers can reach even higher levels of quality. From the lineup we tasted, he's already doing a fine job.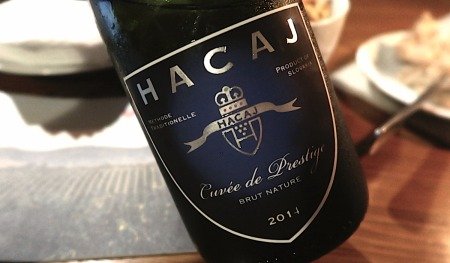 This is Hacaj Cuvée De Prestige Brut Nature 2014 is made from Chardonnay and Pinot Noir aged on the lees for three years. By Slovak law, this wine is a Pestovateľský Sekt, which translates to Winegrower's Sekt – the highest class of sparkling wine in the country. The wine has notes of white pear, melon, brioche, and oak. The flavors have a Champagne-like quality without the flintiness, fine bubbles, and searing acidity. It isn't as rich and complex as vintage Champagne but it doesn't have to be, it is delicious in its own right. The Cuvée De Prestige is very balanced for a brut nature and never feels too dry on the palate. 
4.0/5 (You can find out more about our scoring system on the WINE RATING page.)
You might also enjoy: 
Video: Exotic Wine Travel In The Small Carpathians, Slovakia
---
Notes:
– Thank you ivan Záleský of www.kamzavinom.sk for organizing the visit to Hacaj Winery.
– The opinions expressed in this article are unsolicited and have not been paid for in any way by governmental bodies, enterprises, or individuals. We do not sell editorial content as that would destroy the legitimacy of our reviews and the trust between Exotic Wine Travel and its readers.