Hungarian Wine From Neszmély
Reading Time: [est_time] Have you ever heard of the Neszmély (Nes-may) wine region? Yeah, we didn't either until very recently. Wine a'More Travel messaged a day in advance and told us that they scheduled a day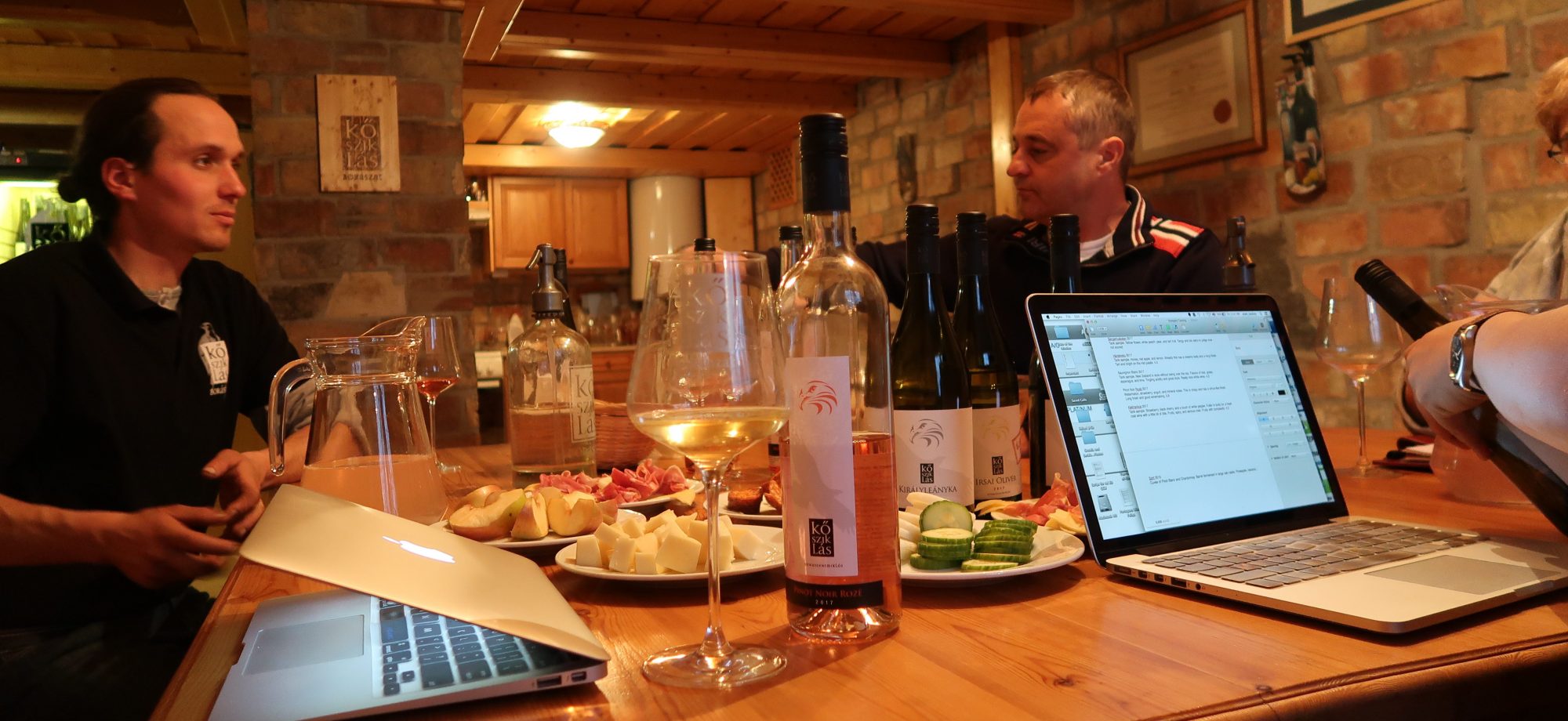 Reading Time: 2 minutes
Have you ever heard of the Neszmély (Nes-may) wine region? Yeah, we didn't either until very recently. Wine a'More Travel messaged a day in advance and told us that they scheduled a day trip to Neszmély.
Neszmély Region
This is a relatively small region in northern Hungary. The Danube River runs along the top of the region and serves as Hungary's border with Slovakia. There are only about 1500 hectares of vineyards in the region, mostly containing white wine grapes. Some staples of the region include Irsai Olivér, Királyleányka, Hárslevelu, and Olazrizling. There are also international white grapes like Chardonnay, Müller-Thurgau, Sauvignon Blanc, and Riesling planted. We also saw a few red wines made from Cabernet Sauvignon, Kékfrankos, Merlot, and Pinot Noir.
Hilltop and 

Kösziklás
We only visited two wineries on our visit to the Neszmély region.
Hilltop Winery is one largely responsible for reviving the region in the early 1990's. They produce over 5.5 million bottles of wine from 550 hectares of vineyards (140 of Hilltop's holdings are in the Szekszárd region). Winemaker Ákos Kamocsay has been at the helm since the winery became privatized in the early 90's. Hilltop exports a large production of its wine, with the UK being the biggest market. They have a restaurant and hotel with beautiful views of the Danube (It was cloudy and rainy when we visited but the view was still lovely).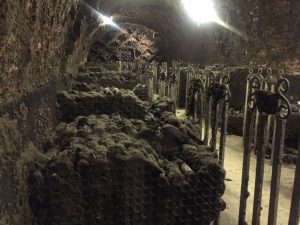 Bottles dating back to the early 1990's at Hilltop Winery.
Kösziklás (pronounced Koh-seek-lahsh) is a boutique winery down the road from Hilltop. They produce around 120,000 bottles of wines exclusively from estate grown fruit (40 hectares). The vineyard manager Szabolcs and winemaker (also named Ákos) were formerly employed at Hilltop. They are popular in the domestic market and sell most of their wines directly from the cellar. 
You can check out our thoughts on the region and the two wineries in the video below (~ 5 Mins):
Exotic Wine Travel's Picks
(You can find out more about our scoring system on the START HERE page.)
Hilltop Kamocsay Baalbec Cuvée 2015
Cabernet Sauvignon, Cabernet Franc, and Malbec aged for nine months in large oak barrels. The Hilltop Baalbec Cuvée is made from fruit sourced from the winery's vineyards in the Szekszárd region (South Hungary). Blackberry, black cherry, and a touch of spice. Simple and delicious red wine to have with dinner. Medium bodied and easy-going tannins.    3.8/5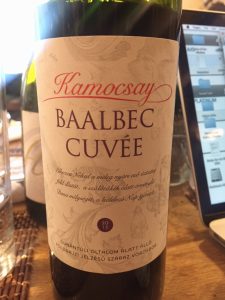 Hilltop Kamocsay Ákos Premium Chardonnay 2016
Single vineyard wine from Hilltop. The Kamoscay Ákos Premium Chardonnay is named after the longtime winemaker at Hilltop. It has flavors of pineapple, melon, banana, and yellow peaches. The wine was on the lees for six months in stainless steel – the wine saw no oak. Very drinkable fresh and crisp Chardonnay. The acidity is razor sharp and tongue cutting. The wine has a medium finish, ripe fruit flavors, and good bite. This is for people who like high acid, non-oaked white wine.    3.7/5
Kösziklás Irsai Olivér 2017
This is the best example of the grape Irsai Olivér we have tasted in Hungary. This Kösziklás Irsai Olivér has flavors of white flower, dandelion, green apple. This wine is medium bodied and spicy on the finish. It is floral but not too pungent. For a fresh white wine, this has ripe fruit and is fuller in body. It reminds me of a more serious dry Muscat Blanc. It's for fans of crisp, floral white wines.  3.9/5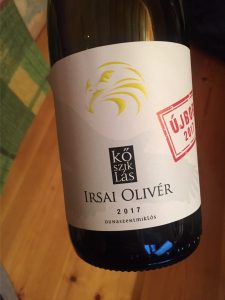 Kösziklás Hárslevelu 2015
Fermented and aged for one year in barriques. The Kösziklás Hárslevelu has flavors of wood, white flower, yellow peach, and nutmeg. Barrel integration is very good. Spicy finish from the barrel and good bite from the fruit. This needs several years in the bottle to reach its finest expression. This grape is commonly found in the Tokaj and Somló wine regions.    4.3/5
Kösziklás Kékfrankos 2016
This is how we want our Kékfrankos (Blaufränkisch) to taste. The Kösziklás Kékfrankos is aged for ten months in used wood and has flavors of red fruit, fall leaves, and white pepper. Juicy and textured red fruit engulfs the palate. This is delicious, it's versatile enough to be a food wine and is complex enough to drink by itself. It's a delicious medium-bodied red wine without pretense.    4.2/5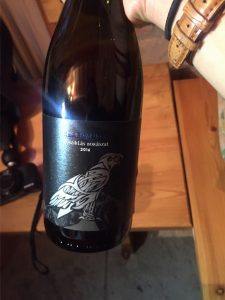 ---
Thanks to Csilla Jánosi and Piroska Koltai of Wine a'More Travel for setting up the visits. The opinions expressed in this article are unsolicited and have not been paid for in any way by governmental bodies, enterprises, or individuals. We do not sell editorial content as that would destroy the legitimacy of our reviews and the trust between Exotic Wine Travel and its readers.