Krásná Hora Sauvignon Barrel Selection 2015
Reading Time: [est_time] Hello! Welcome to As Drunk by Exotic Wine Travel, a weekly column where we feature interesting wines that we encourage you to seek out. The reviews featured in this series may be written by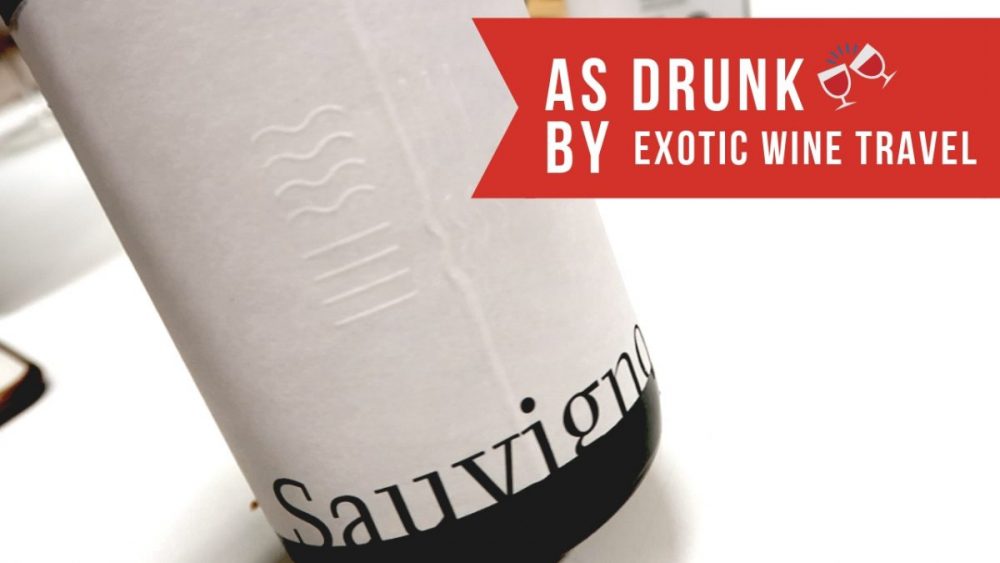 Reading Time: 1 minute
Hello! Welcome to As Drunk by Exotic Wine Travel, a weekly column where we feature interesting wines that we encourage you to seek out. The reviews featured in this series may be written by either one or the both of us. The featured wines can be from obscure or well-known wine regions. We hope that these wine recommendations will keep you gastronomically curious and your palate invigorated!
Krásná Hora Sauvignon Barrel Selection 2015
We first came across the beauty from Krásná Hora during a tasting at U Adama Wine Bar in Bratislava. It's a hip place near the main train station in the capital of Slovakia. The wine bar has a room with quirky books for sale and another room dedicated to minimal intervention wines from Slovakia, Moravia (Czech Republic), and Austria. The bar was having a soft opening and tasting of natural wines from the 2015 vintage from both Slovakia and Moravia. It was a fun evening filled with both new friends and vinous discoveries.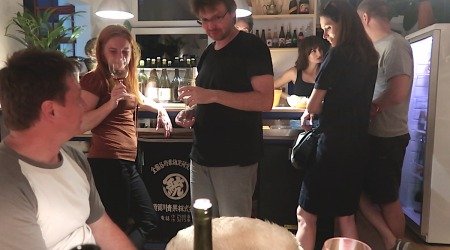 We tasted this wine during the evening and it immediately piqued our interest. Sauvignon Blanc is usually not the most exciting grape to us, save for a few outstanding examples from Loire and examples from Miani and Meroi in Friuli-Venezia Giulia. However, this wine had a certain energy and pizzazz to it, which pulled us in.
Dušan the winemaker/owner of Živé Víno, invited us to U Adama for the tasting. He was planning to host us the next day and had a surprise up his sleeve. After the tasting, he informed us that he would be taking us to the cellars of Krásná Hora the next day.
In Moravia, we were impressed with the vineyards of Krásná Hora. They farm organically and are working towards becoming fully biodynamic. The owner Marik insists on indigenous yeasts and maintains a spotless cellar. After tasting the Krásná Hora Sauvignon Barrel Selection 2015 for the second time, we became true believers in the wine.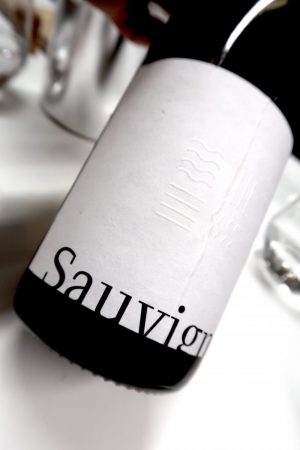 The Krásná Hora Sauvignon Barrel Selection 2015 smells like a restrained New World Sauvignon Blanc. It's barrel fermented and aged on the lees for 12 months in French oak. There are notes of kiwi, white peach, grass. The wine is tart and delicious with bright acidity. It's ripe, citrusy, and grassy at the same time. What keeps this wine engaging is the texture from the lees contact. The creamy mouthfeel is followed by a long finish.
89/100 (You can find out more about our scoring system on the WINE RATING page.)
---
Please note that the opinions expressed are our own and have not been paid for in any way. We do not sell editorial content as that would destroy the legitimacy of our reviews and the trust between Exotic Wine Travel and its readers. On occasion, we extend the option of purchasing the wines we review or/and the products we spotlight. Some of these product links are set up through affiliate programs, which means Exotic Wine Travel gets referral credits if you choose to purchase these items via the links we provide.