Top 7 Madrid Restaurants
Madrid is known to be the home of some of the best cuisines in the world, and its reputation for top restaurants is well-deserved. The city offers a unique blend of traditional Spanish cuisine with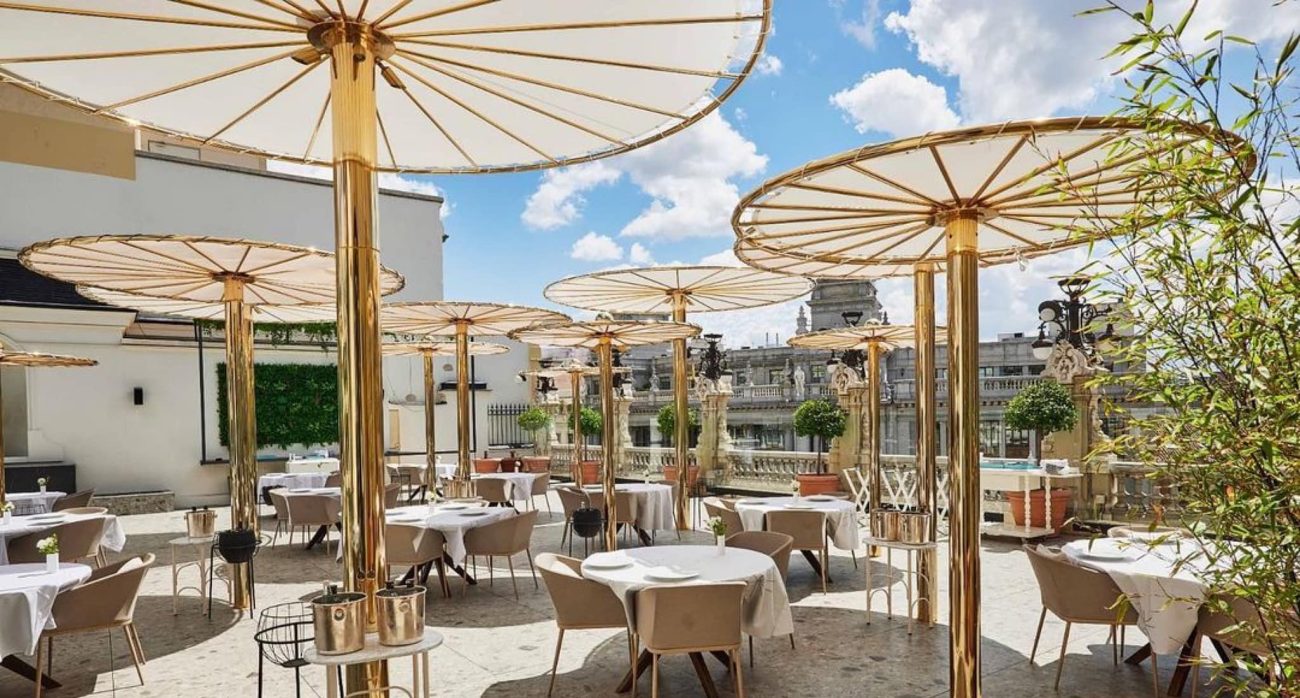 Madrid is known to be the home of some of the best cuisines in the world, and its reputation for top restaurants is well-deserved.
The city offers a unique blend of traditional Spanish cuisine with creative and innovative twists, resulting in an unforgettable gastronomic experience.
In this article, we'll have a closer look at some of the top 7 restaurants in Madrid and what makes them stand out from the crowd.
La Terraza del Casino
Firstly, let's take a closer look at La Terraza del Casino, located in the heart of the city. This Michelin-starred restaurant, owned by Chef Paco Roncero, offers diners a unique experience through its contemporary cuisine that blends traditional Spanish flavors with modern twists.
The restaurant boasts a stunning rooftop terrace that offers a panoramic view of Madrid and ensures a memorable dining experience for its patrons.
DiverXO
If you want to experience a 3 Michelin-starred restaurant, then DiverXO is the place you should visit! Chef David Muñoz's restaurant takes an experimental approach to food, resulting in an unforgettable dining experience that transcends flavors, textures, and creativity.
His travels inspire the dishes and are an explosion of flavors and textures that tantalize the taste buds.
Botín
If you're looking for a unique Spanish experience, then Botín is the restaurant for you. Founded in 1725, it is one of the oldest continuously operating restaurants in the world and is a must-visit for those interested in history and tradition.
Botín is renowned for its traditional Spanish dishes, including roast suckling pig, which has remained a specialty for over three centuries. The restaurant has hosted world leaders and renowned writers such as Ernest Hemingway, and it remains a popular destination for tourists and locals alike.
DSTAgE
Next up is DSTAgE, a modern restaurant that takes a creative approach to the dining experience. The restaurant is known for its open kitchen, where diners can watch Chef Diego Guerrero and his team work their magic.
The menu consists of dishes inspired by various cuisines and ingredients worldwide, resulting in an explosion of flavors and textures.
One of the standout dishes is the 'Noodle paella'—a creative alternative to traditional paella with a depth of flavors that have earned DSTAgE its first Michelin star.
Club Allard
Another restaurant that has been making waves in the Madrid dining scene is Club Allard. Owned by renowned Chef María Marte, the restaurant's cuisine is a fusion of various cultures, including Spanish, Caribbean, and Asian.
The dishes are creative and innovative, earning Club Allard two Michelin stars. Outside the food, the restaurant boasts an elegant and memorable aesthetic, making it a popular choice for special occasions.
Ramon Freixa Madrid
Art and gastronomy converge in the heart of Madrid's Salamanca district, adjacent to the secret garden of Único Hotel. It's a culinary experience that excites, communicates, and delights.
Under the guidance of renowned chef Ramón Freixa, who holds two Michelin stars and three Repsol Suns, Ramón Freixa Madrid offers a gastronomic journey that is a true sensory delight.
He draws inspiration from fresh ingredients, creating dishes that embody excellence and authenticity while incorporating modern twists and avant-garde techniques. Tradition and innovation harmoniously collide in his creations, resulting in a truly unforgettable dining experience.
Los Montes de Galicia
Finally, Los Montes de Galicia is one restaurant not Michelin-starred but cannot be ignored. The restaurant offers exquisite Galician cuisine with traditional recipes and high-quality ingredients.
The authentic and honest dishes result in a mouthwatering experience that will leave you craving more.
Pro-tips for Dining in Madrid
Here are some tips to ensure you get the most out of your dining experience:
book a table in advance, especially if you plan to visit during the weekend;
expect to pay a premium for a Michelin-starred restaurant, but also expect unparalleled service, ambiance, and quality of food;
don't shy away from trying new things or asking for recommendations from the waiter or the chef. This will guarantee a unique and memorable dining experience that will last a lifetime.
Top Cocktails to Try in Madrid
A great meal deserves a great drink, and Madrid doesn't disappoint when it comes to cocktails. Here are some of the top Spanish cocktails to try:
Sangría is probably the most famous Spanish cocktail made from red or white wine, fruit, and a variety of spirits;
Sol y Sombra is a delightful after-dinner cocktail that combines anisette and brandy, creating a harmonious blend of flavors;
Marianito is a vermouth-based cocktail. While the exact recipes may vary, they generally include sweet vermouth, Campari, gin, and bitters. This exquisite blend of flavors is typically savored as an aperitif or paired with pintxos;
Agua de Valencia, a popular Spanish cocktail, is effortlessly prepared by combining cava or champagne with orange juice, gin, and vodka in a large pitcher. The mixture is then chilled, allowing the flavors to meld together, and finally served in elegant cocktail glasses. Its simple yet refreshing composition makes it a delightful beverage option for any occasion.
Vegetarian and Vegan Dining in Madrid
Madrid offers increasingly diverse dining options, and vegetarian and vegan restaurants must be mentioned.
La Hummuseria and Falaferia
Despite its name, La Hummuseria offers more than just hummus. This is the place to be if you're in the mood for delicious vegetarian and vegan Middle Eastern cuisine. With several batches of hummus made daily from fresh ingredients, you can trust that you're getting the highest quality.
And if you're a fan of falafel, be sure also to check out their sister restaurant, Falafeleria.
Distrito Vegano
Distrito Vegano, located in Madrid, offers a unique and traditional Spanish dining experience that is entirely vegan. What sets this restaurant apart is its ever-changing display of vegan art adorning the walls, with new pieces featured every month.
Visiting Distrito Vegano in a month could reveal an entirely new ambiance and decor. The experience and quality of the food make it a worthwhile choice for discerning diners seeking a vegan culinary adventure.
Sanissimo
Sanissimo, with its branches in Gran Via, Opera, and Principe Pio, is a prominent force in the realm of vegetarian restaurants in Madrid.
Its inception was inspired by the vision of crafting dishes that promote our well-being and uphold environmental sustainability. Offering an extensive array of vegan food options, Sanissimo goes the extra mile by providing convenient online ordering for home delivery or pickup through their website.
Conclusion
In conclusion, Madrid is a city that offers a rich and diverse food culture that can satisfy even the most discerning palates. From the traditional and authentic to the creative and modern, the city boasts an embarrassment of riches regarding dining options.
Whether you want to visit the oldest continuously operating restaurant in the world or experience innovative 3 Michelin-starred cuisines, uncover the vegetarian and vegan scene, Madrid has it all!