Sipping Buellton: Wines and Other Gastronomic Delights
Reading Time: [est_time] Check out our wine travel guide to Santa Barbara Wine Country.  Buellton is a small town located in the center of Santa Barbara Wine Country and Santa Ynez Valley. The town is a 10-minute drive from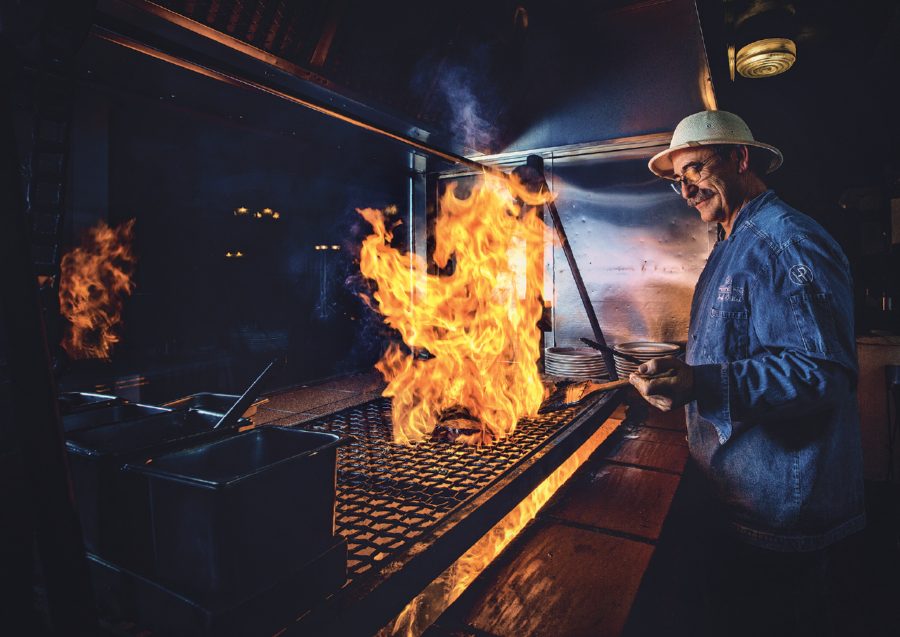 Reading Time: 2 minutes
Check out our wine travel guide to Santa Barbara Wine Country. 
Buellton is a small town located in the center of Santa Barbara Wine Country and Santa Ynez Valley. The town is a 10-minute drive from Los Olivos. While Buellton doesn't have the sheer volume of wine tasting options like Los Olivos, there are still a handful of producers that are worth seeking out. The town of Buellton also offers many lodging and dining options.
The star of the restaurant scene is The Hitching Post II, which is heavily featured in the movie Sideways. The restaurant is known for its off-menu hamburger and wines branded under the name Hartley Ostini Hitching Post.
Frank Ostini, owner and chef at The Hitching Post, and his good friend Gray Hartley were making wine at home back in 1979. In 1984, the process was moved to a winery and they started making wines exclusively for The Hitching Post restaurant. Today, the winery focuses on producing Pinot Noir, Merlot, and Syrah. Most of the wines are available by the glass at the restaurant. The wines are big and dense enough to be paired with the meat dishes on the menu.
A newer establishment called Industrial Eats is on its way to securing the spotlight. The appeal is justified on many fronts: free corkage, an inviting open-concept kitchen, everything is cooked in a wood-fired oven, and plenty of off-menu items. Its Beef Tongue Pastrami Sandwich might just be one of the best sandwiches in the world.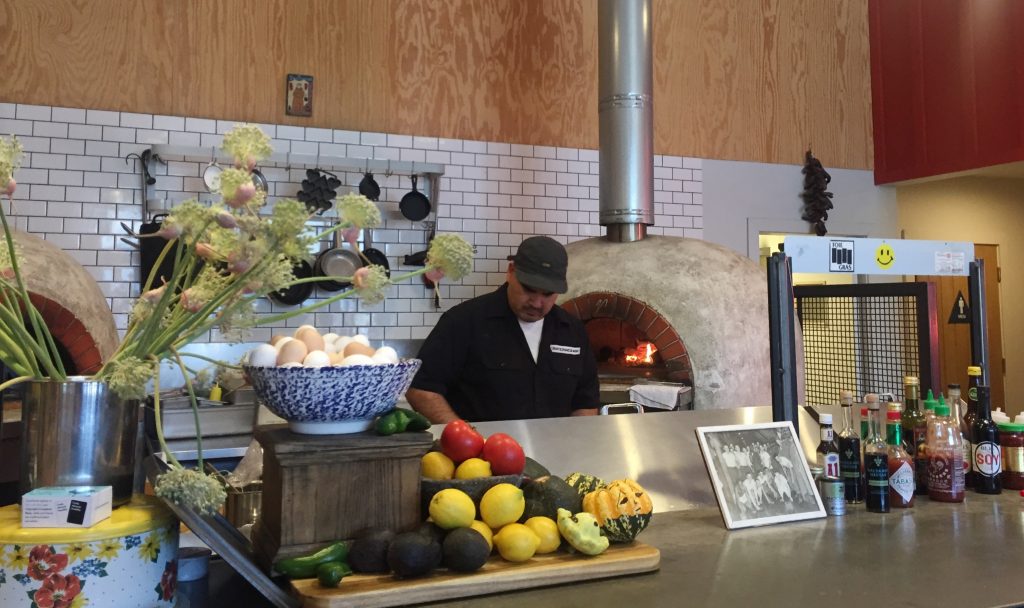 Three Wineries in Buellton that You Shouldn't Miss

At the Alma Rosa tasting room, which is right next to Industrial Eats.
Alma Rosa Winery & Vineyards
Alma Rosa translates to "soul of the rose". Richard Sanford disconnected from his original namesake project, Sanford Winery, and started Alma Rosa in 2005. Alma Rosa focuses on cool-climate Chardonnay and Pinot Noir, with additional production of Pinot Blanc and Pinot Gris. Richard Sanford is an astute selector of the best vineyard sites, as one might already expect that from the first man who planted Pinot Noir in what is now known as the Sta. Rita Hills AVA. In 1983, Richard planted the region's first organic vineyard in Rancho El Jabali. In 2012, he became the first vintner from Santa Barbara County to be inducted into the Vintners Hall of Fame. The Alma Rosa estate vineyards are certified organic. The wines here are incredibly bright and suitably fruit-driven. We are particularly fond of the Alma Rosa Pinot Noir Clone 667 and Alma Rosa Pinot Blanc La Encantada Vineyard.
Search or buy Alma Rosa wines at Wine Searcher.
Ken Brown Wines
In 1977, Ken Brown became the first winemaker at Zaca Mesa Winery. In 1984, he founded Byron Vineyard & Winery. And in 2003, he started his own label, Ken Brown Wines, to focus on high-quality Pinot Noir wines. Ken was among the first vintners to recognize the promise of Pinot Noir and Chardonnay in the county. This is a must-stop if you're interested in tasting wines that are birthed by some of the most illustrious vineyards in the county.
Search or buy Ken Brown wines at Wine Searcher.
Margerum Wine Company
This producer makes wines from several grapes, with an emphasis on Rhône varieties. The Margerum wines have rich texture and ripe tannins, and these polished wines come with attractive prices. One of their signature wines is called M5. However, the single-vineyard Syrah wines stand out the most to us.
Search or buy Margerum wines at Wine Searcher.
Planning a trip to Santa Barbara?
Want to learn more about Santa Barbara wines?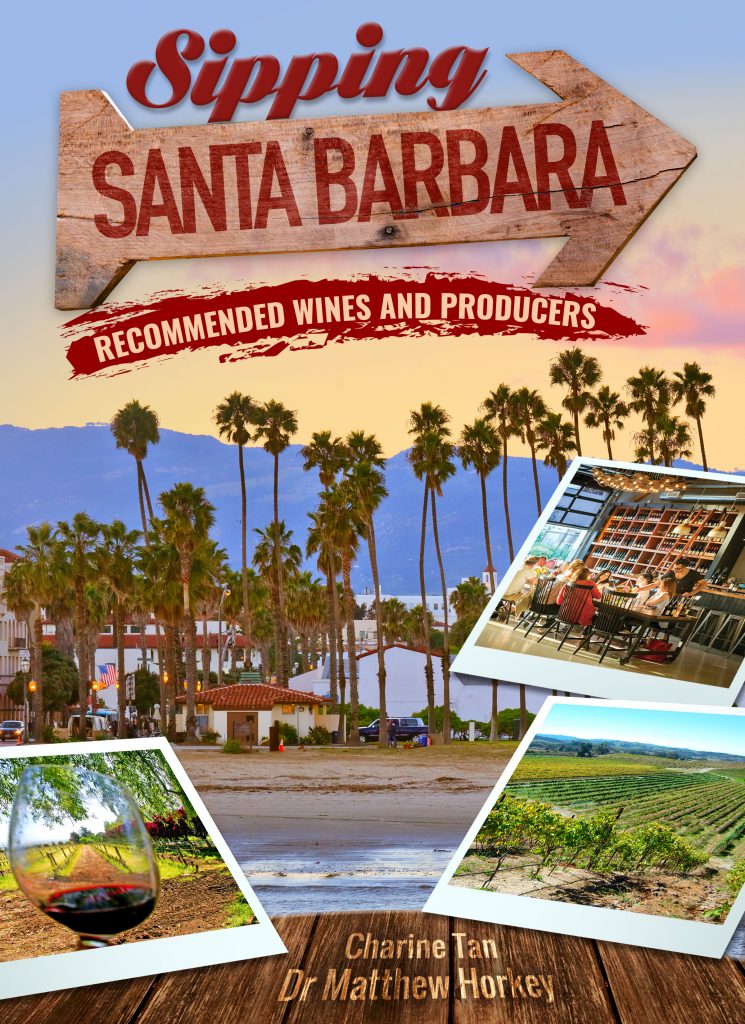 Our visitor-friendly guide to the wines and tasting rooms of Santa Barbara is available now!
Check out Sipping Santa Barbara: Recommended Wines and Producers for more information.
[sp_testimonials_slider category="1048″]
---
You May Also Enjoy
Cover Photo: The Hitching Post II Restaurant & Winery, by Jeremy Ball.
Please note that the opinions expressed in this article are unsolicited and have not been paid for in any way by governmental bodies, enterprises, or individuals. We do not sell editorial content as that would destroy the legitimacy of our reviews and the trust between Exotic Wine Travel and its readers. On occasion, we extend the option of purchasing the wines we review or/and the products we spotlight. Some of these product links are set up through affiliate programs, which means Exotic Wine Travel gets referral credits if you choose to purchase these items via the links we provide.