The Magic of Malvasia di Bosa
Reading Time: [est_time] Can a wine aged under a layer of gunk be good? Wines aged under this 'gunk' known as Flor have existed in the Mediterranean basin for centuries. Flor is a thin layer of yeast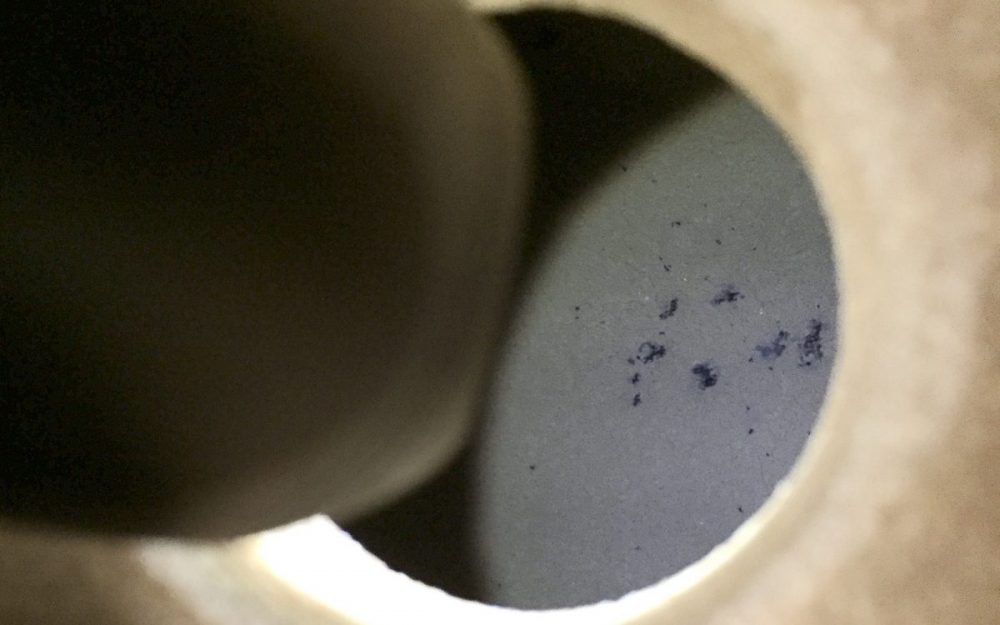 Reading Time: 3 minutes
Can a wine aged under a layer of gunk be good?
Wines aged under this 'gunk' known as Flor have existed in the Mediterranean basin for centuries. Flor is a thin layer of yeast that protects wine from contact with the air. This results in wines with unique nut and fresh bread flavors. Several types of Sherry (Spain) utilize this technique, also known as biological aging.
Sherry is making a comeback worldwide, while Italy's biologically aged wines are left behind. This is a shame because the Italian examples are unique, complex, and profound. Italy's biologically aged wines include Marsala (Sicily), Vernaccia di Oristano, and Malvasia di Bosa – the latter two are found in Sardinia.
Malvasia di Bosa
Malvasia di Bosa is made in tiny quantities. The DOC contains only 17 Hectares of vineyards as of 2015 (reference Italian Wine Central). The appellation surrounds Bosa, a scenic city with multicolored houses, hilltop castle, and narrow streets.
The Malvasia di Bosa DOC was officially formed in 1972. Giovanni Battista Columbu spearheaded the DOC's formation. He wanted to preserve the traditional winemaking of Bosa. Over the years, his wines have become the reference for the style. Giovanni Battista also became a star in the wine world after his appearance in the film Mondovino.
Malvasia di Bosa can be made as a sparkling, sweet, dry, or fortified wine. Dry Malvasia di Bosa is aged in partially-filled barrels under a layer of Flor (the style I prefer). There is only a handful of cellars producing this style of Malvasia di Bosa commercially (although homemade examples are ubiquitous). Since this style can be difficult to produce and market, many winemakers are turning to late-harvest sweet wine.
With limited production and distribution, you'll have to travel to Sardinia for a taste of traditional Malvasia di Bosa. Purchasing these wines keeps century-old traditions alive. If you make it to the island, be prepared for a treat. The best examples of Malvasia di Bosa are extraordinary, profound, and will last a long time in the cellar.
Wine Recommendations:
Piero Carta, 'Filet' Malvasia di Bosa 1998
This Piero Carta 'Filet' Malvasia di Bosa has twenty years of age, yet has a long life ahead of it. This is full-bodied and robust with notes of toasted almonds, hazelnuts, dried yellow peach, and a touch of freshly squeezed lime. It's full of texture and complexity that will keep even seasoned palates entertained. Score: 91/100
Salto di Coloras, Malvasia di Bosa 2010 (Gold Label)
Salto di Coloras is a young winery. It was founded by esteemed Sardegnan enologist Angelo Angioi. He has worked all over the island, including the famous cooperative Santadi. The Salto di Coloras Malvasia di Bosa (Gold Label) is a dry wine aged under the Flor.
This is a gorgeous wine and is Angelo's first vintage of Malvasia di Bosa. It's surprisingly fruity for this style, with pronounced dried apricot and sweet peach notes. There are also flavors of almonds, walnuts, white pepper, and a tangerine finish. It's full in body with a salty peanut-like finish. Score: 94/100
Salto di Coloras, Malvasia di Bosa 2014 (Gold Label)
This is the current release from Salto di Coloras. It is another extraordinary example of Malvasia di Bosa aged under the Flor. The 2010 is fruity, while the 2014 is more savory with notes of almonds, pumpkin, dry yellow peach, walnuts, and fall leaves. Full in body and high in alcohol at 17.5%. Score: 93/100
Salto di Coloras, Malvasia di Bosa Dolce 2015 (Blue Label)
The Salto di Coloras Malvasia di Bosa Dulce (Blue label) is a botrytized sweet wine that is not aged under the Flor. It's a different wine from the Gold Label with notes of honey, apricots, sweet peach, and yellow flowers. Layered and rich with bright acidity and a long finish. The wine never feels too sweet or sappy on the palate. This could become a blockbuster with bottle age. Score: 91/100
Find or buy on Wine-Searcher.
G. Battista Columbu, 'Alvaréga' Malvasia di Bosa 2017
The G. Battista Columbu, 'Alvaréga' is a late harvest sweet wine with around 35 g/L of residual sugar. It's made in stainless steel without biological aging and is built to be drunk on the younger side. It's made from late-harvested fruit but feels noticeably dryer than the 2018. With flavors of tangerine peel, pepper, sweet peach, orange candy notes, and fennel, this is almost like eating an herbal throat lozenge. The wine is nuanced and layered with a long finish. Score: 92/100
Find or buy on Wine-Searcher.
G. Battista Columbu, 'Alvarég' Malvasia di Bosa 2018
The 2018 vintage was tough for G. Battista Columbu. This late harvest Malvasia has flavors of yellow flower and sweet peach. It's fruity and fresh, without the complexities of bottle aging. The alcohol climbs a bit and gives a warm heat in the throat. It's a delicious wine but doesn't have the substance of the 2017. Score: 89/100
G. Battista Columbu, Malvasia di Bosa Riserva 2014
There are only two wines in the G. Battista Columbu portfolio, the Alvaréga and the Malvasia di Bosa Riserva. The later is a wine aged in chestnut barrels under the Flor. It's fruity for an oxidative wine with notes of sweet peach, pepper, almond, macadamia nuts. The wine is both full, rich, and savory with a bitter finish. Alcohol is seamlessly integrated. Drink a glass of this multi-layered wine while sitting fireside in a leather rocker. Score: 94/100
Find or buy on Wine-Searcher.
Emidio Oggianu, Malvasia di Bosa Riserva 2011
The Emidio Oggianu Malvasia di Bosa Riserva is huge at 17% ABV. The flavors are concentrated enough to carry the alcohol. Nuts, apricot, lime, cognac, and other savory flavors emerge from the glass. It's a full-bodied wine with a chewy texture. It's a wine to be drunk next to a fireplace, deep in meditation. Score: 92/100
* This tasting note is an excerpt from our article 11 Sardinian Wines From the Cagliari Wine & Food Festival.
Do you like our content?
If you like our articles and videos, we'd love for you to be a part of our community on Patreon. The support from Patreon helps keep the content coming and you access to behind the scenes content. It also gives us the chance to get to know you better. Check out the Exotic Wine Travel Patreon page by clicking the photo below.

---
Please note that the opinions expressed are our own and have not been paid for in any way. We do not sell editorial content as that would destroy the legitimacy of our reviews and the trust between Exotic Wine Travel and its readers. On occasion, we extend the option of purchasing the wines we review or/and the products we spotlight. Some of these product links are set up through affiliate programs, which means Exotic Wine Travel gets referral credits if you choose to purchase these items via the links we provide.