Markovitis Xinomavro Naoussa 2012
Reading Time: [est_time] Hello! Welcome to As Drunk by Exotic Wine Travel, a weekly column where we feature interesting wines that we encourage you to seek out. The reviews featured in this series may be written by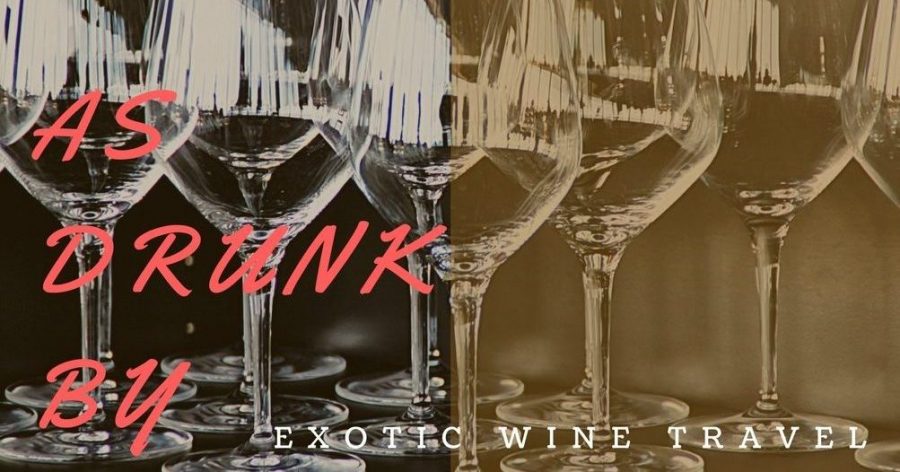 Reading Time: 1 minute
Hello! Welcome to As Drunk by Exotic Wine Travel, a weekly column where we feature interesting wines that we encourage you to seek out. The reviews featured in this series may be written by either one or the both of us. The featured wines can be from obscure or well-known wine regions. We hope that these wine recommendations will keep you gastronomically curious and your palate invigorated!
Markovitis Xinomavro Naoussa 2012
In February 2018, Charine and I drove from Michigan to Napa Valley, California. We took Interstate 80 all the way across the country. It was a long and windy drive – 4000 Kilometers/2400 Miles. One of the major highlights was meeting up with our friends, Shaji and Vijna Matthew, in Nevada.
Charine first met Shaji Matthew on Facebook. She shared some of our finds from Mexico with him. Shaji followed up by taking his wife, Vigna Matthew, to Baja on a tasting trip. We previously only knew them in the virtual world, so meeting up in the flesh was a real treat for us.
Shaji and Vigna own a wine distribution company called Terra Vigna. They have a wide selection of wines from Argentina, France, Greece, Italy, Mexico, and Spain. When we met up with them over dinner, they chose two wines from their portfolio to share with us.
Both wines were good but the Markovitis Xinomavro impressed us the most. Markovisits is a small producer that makes only one wine in good years, and that's Xinomavro. He ages his Xinomavro is large oak casks. The winery is located in Naoussa, Greece, which is one of the premier regions for Xinomavro.
We love Xinomavro when it's made in a traditional style, as it shows flavors of tomato leaf, leather, and tobacco. The grape has small, biting tannins and can taste eerily similar to Nebbiolo when done right. This wine does the grape right and hits our palates perfectly.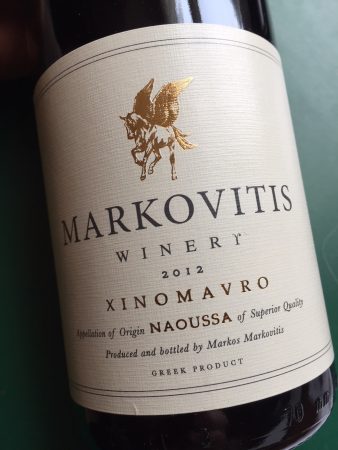 Charine puts it like this, "Like an intrepid cousin of (traditional-style) Barolo, Markovitis Xinomavro 2012 has a gorgeous bouquet—nutty, sweet cherry, and tomato leaf. The nose appears developed beyond its age and belies the taste, which is wonderfully bright and bouncy with youthful, sweet tannins that throw 100 brownie points to the finish. Then, there's that mineral undertone: kind of ferrous and smoky. Stunning wine."
This is a beauty with a flavor profile similar to Barolo from La Morra. Find it, drink it, love it.
4.3/5  (You can find out more about our scoring system on the START HERE page.)
The 2013 and 2012 vintages are available at Terra Vigna in the USA.
---
The opinions expressed in this article are unsolicited and have not been paid for in any way by governmental bodies, enterprises, or individuals. We do not sell editorial content as that would destroy the legitimacy of our reviews and the trust between Exotic Wine Travel and its readers.