Niepoort: Low Alcohol Portuguese Wine
Reading Time: [est_time] "Are you making low alcohol wines because you like them, or is it because it's what consumers are looking for these days? " Dirk Niepoort looked at me in the eye for a second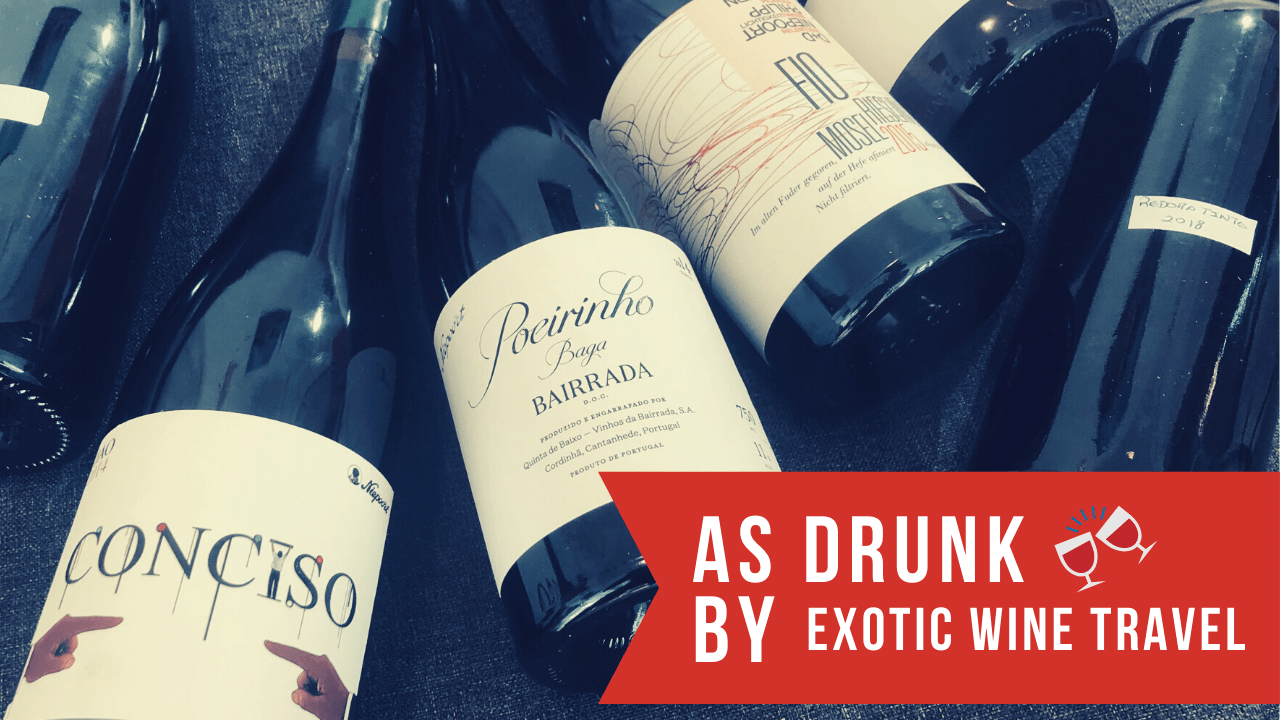 Reading Time: 3 minutes
"Are you making low alcohol wines because you like them, or is it because it's what consumers are looking for these days? "
Dirk Niepoort looked at me in the eye for a second before replying, "when it comes to these wines, I don't give a s@#!t about what the consumer thinks."
Dirk joined his family company in 1987. From Niepoort's inception to that point, it was focused as a Port shipper. Dirk spearheaded the company's transformation and foray into table wines. Today, Niepoort produces a wide range of Port wines and table wines in seemingly every region in Portugal.
Niepoort Vinhos
When Dirk joined Niepoort in 1987, his goal was to make great table wines. His first project was a wine called 'Robustus', which was released in 1990 followed by the 'Redoma' which was first released a year later. I'll never forget my first taste of the former, which is anything but robust. Recent vintages have so much ripeness and fruit without being jammy or high in alcohol. The last vintage that I tasted clocked in at 12.2% ABV.
A wine geek at heart, Dirk is one of the most respected winemakers in all of Portugal. I first met him last year at the Douro Boys Auction 2019. After sharing several meals with him, his passion for wine became even more evident. As a Burgundy nut, Dirk crafts wines that he wants to drink.
Niepoort produces wines all over Portugal and collaborates with other winemakers on other projects labeled as Niepoort Projectos. Niepoort reds in places like the Douro, the Dão, and Bairrada show that the region can do more than just concentration and power. Niepoort's examples are focused on finesse and elegance. They are dare I say, Burgundian.
When my friend first told me about these low alcohol wines (especially from the Douro), I was skeptical. After tasting the wines, I'm a believer. Better yet, these wines are found around the world at fair prices. Wine geeks need to seek these out.
Fio, 'Fio' Riesling 2015 – Mosel, Germany
This is a project collaboration between two young guys and Dirk in the Mosel. It's a traditional style Riesling that is aged in large casks for two years. Gorgeous nose of baked apple, slate, apricot, and white pepper. There's plenty of richness and fruit here with perfectly integrated oak. The mineral finish caps off a real winner. Score: 91+/100
Niepoort, Nat Cool Branco 2019 – Vinho Verde
This is made in old school way of Vinho Verde, bottled with a touch of residual sugar so the wine would re-ferment and have some soft bubbles. It's a blend of many grapes like Azal, Arinto, Avesso, Trajadura, and Loureiro. This wine has some sediment and cloudiness. Notes of the sea, along with beer yeast, lemon, and grass. Surprisingly fuller in body for a Vinho Verde than I would expect. Spritzy bubbles and lively, fun wine. Buyer beware, some people might think this smells too sulfurous and too much like eggs on the first whiff. You need context before getting served this wine. After a few days in the fridge, it shed its funkiness and what was left is a delicious, minerally white.  Score: 89/100
Niepoort, Redoma Tinto 2018 – Douro
The Niepoort, Redoma Tinto is one of the staples in Dirk's portfolio. It's a field blend including grapes like Tinta Amarela, Touriga Franca, Touriga Nacional, Tinta Cão, and Tinta Roriz. It's aged in old oak for 22 months. Even though it's young there are notes of leather along with sweet red cherry, blueberry, and some mineral tones. Excellent fruit concentration for a wine that is only 12.5% abv. It's almost like a dense Pinot Noir. The palate is sensual with many layers and fine-grained tannins. Brilliant stuff. Score: 93+/100 
Niepoort, Concisco 2014 – Dão
This is a field blend made from vines up to 100 years in age. Most of the varieties in the field are Baga and Jaen (Mencia). It's aged in cask for 20 months. Like a red Burgundy with notes of red forest fruits, forest floor, leather, and pepper. Very complex and rich smelling for a poor vintage and a low alcoholic wine. The fruit is concentrated enough on the front end while the acidity stretches out the finish. Tannins are still a little chewy, which would allow this wine to age well. Very good for a tough vintage. Score: 91+/100
Niepoort, Bastardo 2018 – Douro
This grape is known as Trousseau in France. This is aged for 20 months in French oak. Very light in color for a red. Notes of fresh cut strawberry, raspberry, flint, white flower, and a touch of muskiness. Delicate and lighter on the palate with plenty of red fruit notes, vibrant acidity, and surprisingly chewy tannins. It reminds me of Nerello Mascalese from Etna. This is fresh and fun but I bet it could really start to soar after time in the bottle. Score: 90+/100
Niepoort, Poerinho Baga 2014 – Bairrada
Made from vines of Baga that are over 100 years old. Aged for 20 months in large vats. At only 11% ABV, this really smells like a Burgundy. Savory with notes of leather, sour cherry, stems, and earth. The nose gives way to plenty of Old World notes. Medium-bodied, this doesn't have the aggressive tannins that Baga can have. High acidity and a juicy finish. This is a wonderful effort for a tough vintage. Score: 91/100
*I talk about this bottle at 2:59 in the video below.
You can find out more about our scoring system on the WINE RATING page.
You might also enjoy:
---
Niepoort provided tasting samples. The opinions expressed in this article are unsolicited and have not been paid for in any way by governmental bodies, enterprises, or individuals. We do not sell editorial content as that would destroy the legitimacy of our reviews and the trust between Exotic Wine Travel and its readers. On occasion, we extend the option of purchasing the wines we review or/and the products we spotlight. Some of these product links are set up through affiliate programs, which means Exotic Wine Travel gets referral credits if you choose to purchase these items via the links we provide.