Pinot Palooza: Pinot Noir from Australia and New Zealand
Reading Time: [est_time] Zagreb, Croatia to Hong Kong. After two flights, totaling 13 hours in the air, what's a guy to do? We landed in Hong Kong, and I made a beeline for our apartment to take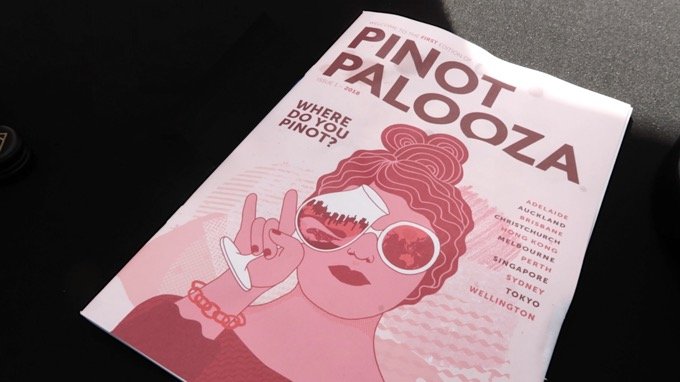 Reading Time: 4 minutes
Zagreb, Croatia to Hong Kong. After two flights, totaling 13 hours in the air, what's a guy to do?
We landed in Hong Kong, and I made a beeline for our apartment to take a quick shower then headed into town for Pinot Palooza. It's a multi-city, multi-country event that showcases great Pinot Noirs from Australia, New Zealand, and other parts of the world. This year in Hong Kong, it was held under the observation wheel, facing the beautiful Victoria Harbour.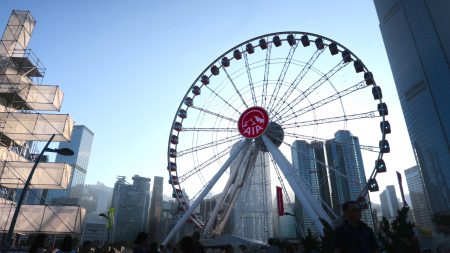 We spent a considerable amount of time in the USA and Europe over 2018. So I was looking forward to tasting some of the best that the countries down under can offer. Thankfully there was no shortage of choice. There were over 80 producers pouring over 120 examples of Australian Pinot Noir and New Zealand Pinot Noir at Pinot Palooza. There were also wines from Austria, Argentina, Chile, France, and the USA. On a sunny 'winter' afternoon in Hong Kong, I managed to taste through all of the wines.
Australian Pinot Noir Versus New Zealand Pinot Noir
Pinot Palooza is a consumer event, but I used it as an opportunity to learn more about the different Pinot Noir-growing regions of Australia and New Zealand. The Australian Pinot Noir-growing regions represented included Adelaide Hills, Yarra Valley, Mornington Peninsula, Macedon Ranges, Tasmania, and Pemberton. New Zealand Pinot Noir-growing regions on hand were Canterbury, Central Otago, Hawke's Bay, Marlborough, and Martinborough. Here are a few of my observations.
The Good
Diversity was on display although there were definitely similarities among a few regions.
Ripe fruit flavors were emphasized in nearly all the examples I tasted.
Despite the high alcohol levels (>14%), the wines showed balance.
The immediate drinkability of nearly all of the wines was very high.
It was fascinating to try so many different regions from both Australia and New Zealand in one tasting.
There were plenty of single-vineyard and reserve bottlings on offer.
The Not-So-Good
Many of the Pinot Noirs from regions in Victoria, Australia, like the Macedon Ranges and Mornington Peninsula, had this mint and pine notes that I found off-putting (some may love them).
While fruit and drinkability were highlighted, I found myself wanting more structure in many of the wines.
Nearly all the wines were very high in quality, but I didn't taste one that completely blew me away.
Exotic Wine Travel's Picks:
New Zealand Pinot Noir
Seresin, Rachel Pinot Noir 2013 – Marlborough
Find or buy on Wine-Searcher.
Named after the owner's mother, the Seresin Rachel Pinot Noir 2013 is a blend of three vineyards. The vineyard yields are very low. This is rich and luxurious on the palate, for people who like bigger Pinot Noir. Full of fall leaves, strawberry, raspberry, and rhubarb flavors. The wine is silky on the palate with tight tannins. 92/100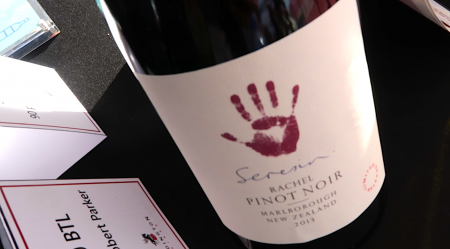 Schubert, Marion's Vineyard Pinot Noir 2015 – Martinborough
Find or buy on Wine-Searcher.
The Schubert Marion's Vineyard Pinot 2015 is a single-vineyard wine that contains eight clones of Pinot Noir. It's made in a full-bodied and concentrated style (alcohol is 14%). There are notes of red fruit, mint, crushed rock, and green herbs. It's super silky on the palate with controlled yet firm tannins. A bigger Pinot Noir that can go with red meat. 92/100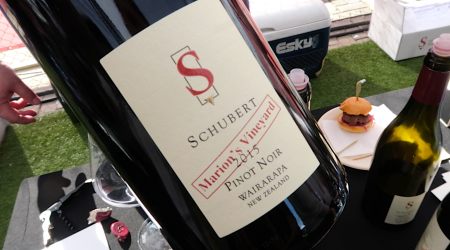 Valli, Pinot Noir Gibbston 2016 – Central Otago
Find or buy on Wine-Searcher.
The Valli Pinot Noir Gibbston 2016 is a single-vineyard wine. The winemaker told me that Gibbston is one of the coolest grape-growing parts of Otago. It's a ripe wine with generous fruit. The wine has raspberry, vanilla, mineral, and crushed rock flavor flavors. It's round on the palate with chewy tannins. This is a firm and age-worthy wine. 92/100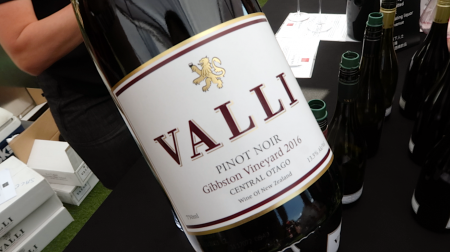 Craggy Range, Aroha 2016 – Martinborough
Find or buy on Wine-Searcher.
The Craggy Range Aroha 2016 is one of the top wines in the winery's portfolio. It's a single-vineyard wine from the Te Muna Road Vineyard. This is a dark and savory Pinot Noir. Full of plum, black raspberry, and forest floor notes laced with minerals. It's rich and concentrated with chewy tannins. Built to age and gain complexity. In my opinion, it was the most serious Pinot Noir from the New Zealand/Australian offerings at the Pinot Palooza Hong Kong. 93/100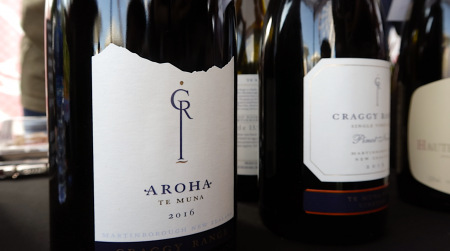 Pyramid Valley Vineyards, Earth Smoke Pinot Noir 2015 – Canterbury
Find or buy on Wine-Searcher.
The Pyramid Valley Vineyards Earth Smoke Pinot Noir 2015 is a single-vineyard wine. The winery farms biodynamically and is Demeter certified. This smells like a refined Pinot Noir from Sonoma, California. It's full of red fruit, vanilla, and forest berry flavors. The wine is medium bodied and round mouthfeel. The palate is silky and there are multiple levels of flavor and texture here with fine tannins. 91/100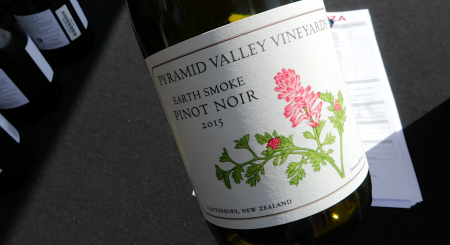 Mt. Difficulty, Bannockburn Pinot Noir 2016 – Central Otago
Find or buy on Wine-Searcher.
The fruit for the Mt. Difficulty Bannockburn Pinot Noir 2016 is sourced from several vineyards in Bannockburn. There are notes of bright red fruit, perfume, and rose petal. Round on the palate and the sweet fruit really comes through here. Vibrant acidity helps the drinkability. This is serious stuff and Pinot Noir to a tee. 91/100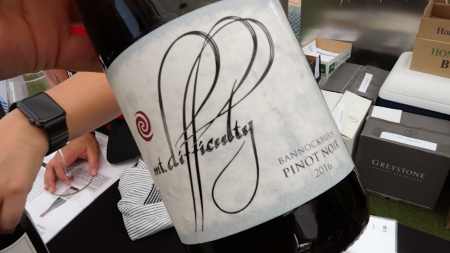 Carrick, Bannockburn Pinot Noir 2013 – Central Otago
Find or buy on Wine-Searcher.
The Carrick Bannockburn Pinot Noir is another brand with pedigree and the wine is again made with fruit from Bannockburn. It's a well-crafted Pinot Noir that tastes younger than the age suggests. Ripe raspberry, red cherry, and strawberry notes are accompanied by fall leaves. Chewy texture with developed tannins, it's a pleasure to drink now. 92/100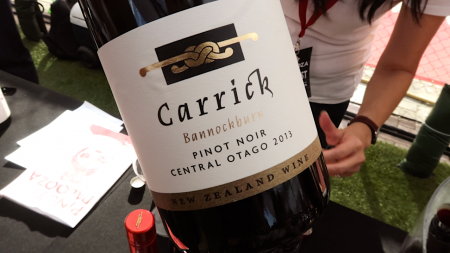 Australian Pinot Noir
Kooyong, Massale Pinot Noir 2016 – Mornington Peninsula
Find or buy on Wine-Searcher.
All of the wines from Kooyong are produced at Port Phillip Estate, including this Massale Pinot Noir 2016. This is delicious and approachable for an entry-level Pinot Noir. There are notes of mint, red berry, and earth. The linear palate with a tight and precise mouthfeel should be welcomed by all types of palates. 90/100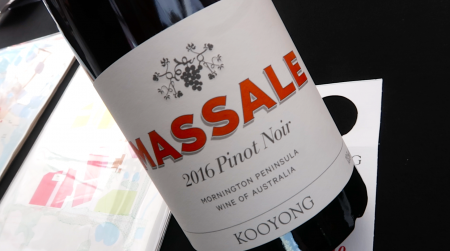 Josef Chromy, Pinot Noir Zdar 2012 – Tasmania
Find or buy on Wine-Searcher.
The Josef Chromy Pinot Noir Zdar is made from selected parcels at the estate. The Zdar line is the top lineup in the Josef Chromy portfolio. The aged notes are coming out already in this wine. Flavors include forest floor, raspberry, mushroom, and earth notes. It's round and silky on the palate with developed tannins and tight structure. 90/100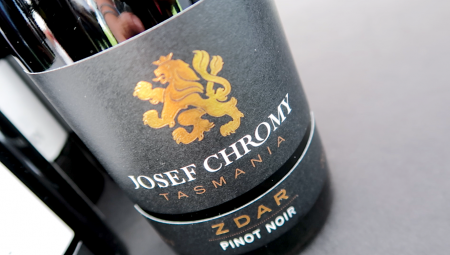 Lethbridge, Mieta Pinot Noir 2010 – Geelong
Find or buy on Wine-Searcher.
The Lethbridge Mieta Pinot Noir is a single-vineyard offering that sees extended time in the cellar. It is savory, rich, and dense. This is concentrated and aging well. Full of mushroom, leather, cherry, and rhubarb notes. It's a full-bodied Pinot Noir with developed tannins. 91/100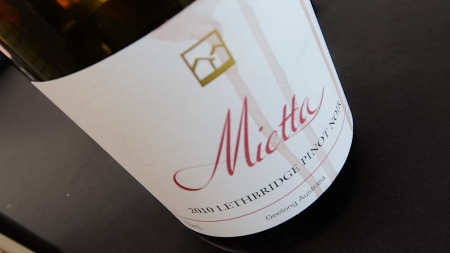 Lost Lake, Pinot Noir 2014 – Pemberton
Find or buy on Wine-Searcher.
We've enjoyed the wines from Pemberton, Western Australia in the past and it was great to see a producer from the region at the event. The Lost Lake Pinot Noir 2014 is super ripe with dried strawberry, raspberry, rhubarb, and green herb flavors. It's full-bodied bodied on the palate. The alcohol is high at 14.8% but you don't feel it. The wine has a fun and friendly approach but it never gets boring on the palate. 89/100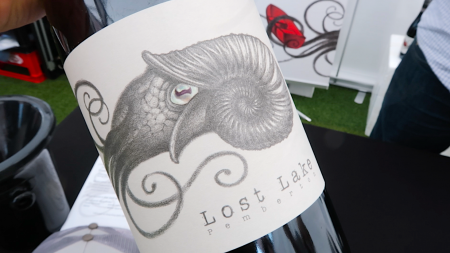 William Downie, Gippsland Pinot Noir 2016 – Gippsland
Find or buy on Wine-Searcher.
The William Downie Gippsland Pinot Noir is made with fruit sourced the region of Gippsland. This is a hardcore minimal-intervention wine, and for this style, it's beautiful. Notes of caramel and clay accompany the red fruit notes. Lot's of chewy texture on the palate with a pleasant sourness on the finish. You have to like this style of wine, otherwise, you may get turned off. 92/100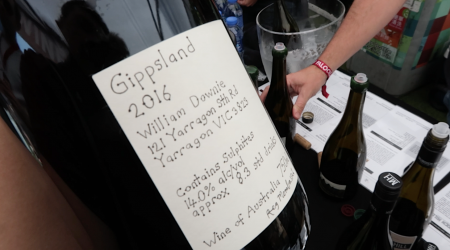 Wild Card Pinot Noir From Chile
Villard, Le Pinot Noir Grand Vin 2016 – Casablanca, Chile
Find or buy on Wine-Searcher.
The Villard Le Pinot Noir Grand Vin is a wine that left a deep impression on me. It's more on the dark fruit spectrum with blackberry and plum notes that are accompanied by forest brush. It's full-bodied with big-time tannins. This wine can be put away for some time. 92/100
---
The opinions expressed are our own and have not been paid for in any way. We do not sell editorial content as that would destroy the legitimacy of our reviews and the trust between Exotic Wine Travel and its readers. On occasion, we extend the option of purchasing the wines we review or/and the products we spotlight. Some of these product links are set up through affiliate programs, which means Exotic Wine Travel gets referral credits if you choose to purchase these items via the links we provide.