Plavac Mali: A Little Blue Goes A Long Way
Reading Time: [est_time] In celebration of International Plavac Mali Day, Charine Tan, co-author of the award-winning wine travel guidebook "Cracking Croatian Wine", creates a buying guide to help you navigate the exciting world of Croatia's flagship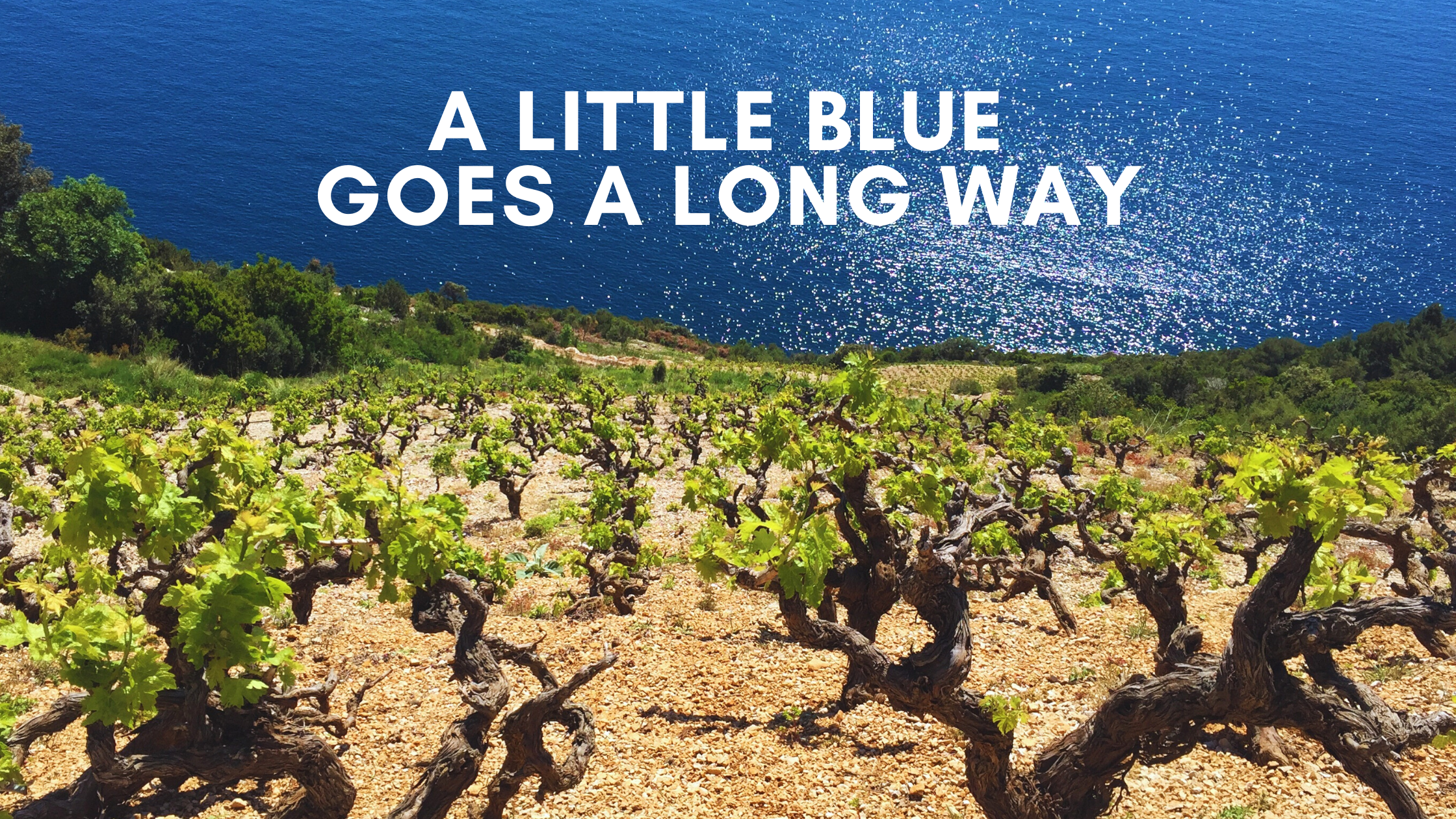 Reading Time: 7 minutes
In celebration of International Plavac Mali Day, Charine Tan, co-author of the award-winning wine travel guidebook "Cracking Croatian Wine", creates a buying guide to help you navigate the exciting world of Croatia's flagship red wine. To learn more about International Plavac Mali Day, follow its Facebook page.
A Mediterranean Temperament
Driving through the Sveti Rok Tunnel that transverses the Velebit mountains, the temperature shoots from 18 to 24 degrees Celsius, and shards of Mediterranean sunshine penetrate through the car's window. 
My travel companion sneezes. "Must be the propuh," he says, attributing the sudden burst of air expelled from his lungs through his nose and mouth to the indoor draft – as "propuh" is loosely defined. More precisely, propuh is a nefarious force of nature that accounts for all kinds of ailments in Dalmatia, Croatia.
In a way, the belief in propuh is emblematic of the stereotypical Dalmatian attitude: respect the traditions – and sometimes superstitions – and being charismatically opinionated about everything. Just as how propuh aficionadoes might say that all your headache, sore throat, neckache, and flu are effects of propuh, many Dalmatians would adamantly believe that their grandparents made the best wine; and the best place to grow Plavac Mali, Croatia's flagship red wine grape, is Dingač – the first wine appellation in Croatia. 
Only Plavac Mali is permitted to grow on the precipitous south-facing slopes in the Dingač wine appellation.
Plavac Mali means "little blue", which refers to the small, round, and blue grapes of Dalmatia's most widely planted vines that flourish in extremely harsh, rocky, and dry conditions. Vintners often describe Plavac Mali as "crazy Plavac" that needs to be "tamed". In maturity, its relatively dense cluster ripens unevenly – offering green berries, red berries, a handful of perfect berries with ideal phenolic ripeness, and raisins all in one bunch. When such bunches with varied ripeness are vinified, the finished wine tends to reflect different phenolic maturity levels, showing underlying greenness amid the sweet veneer – which can be uniquely complex or hopelessly unbalanced.
One does not need to be a cognoscente to know Plavac Mali is a valued grape variety. "Plavac Mali is so stable and dominant on domestic wine lists. It often occupies half of the red wine menu," says Saša Spiranec, Croatia's leading wine journalist. With its sun-drenched temperament, Plavac Mali famously delivers an array of Mediterranean flavors redolent of garrigue and ripe fruit, coupled with a propensity to live a long life.
Plavac Mali clusters showing uneven ripening.
Taking the Temperature
My first foray into Croatian wine was in 2016, during the salad days of my wine career. I wanted to write a travel guide for independent wine travelers and had initially planned to publish a wine travel guidebook encompassing all the ex-Yugoslavian countries. In the end, Croatia convinced my co-author and me that it deserves a stage of its own. 
Plavac Mali was my favorite Croatian wine right from the start, even though it could be head-scratching how a $40 Plavac Mali was frequently no better than a $20 one. Most of the higher-priced Plavac Mali came from the Dingač and Postup wine appellations. Those wines tended to be riper than average, offering richness as well as elevated alcohol levels – all of which reflected Dalmatia's prevailing dry and warm conditions. The heat muted some of the buoyant fragrance of Plavac Mali; and most producers were dismissive of the variety's elegance and terpene-related aromas, favoring instead compote and dried fruit flavors and volume to fill the palate before the wine finished with a firm clench from astringent tannins. Additionally, some winemakers see oxidation during aging as an asset that brings complex flavors and smooth texture. However, when such oxidation is done on extremely ripe grapes, topped with sloppy cellar work, the result is often a wine that is Port-like in intensity, soupy, and acetaldehyde-dominant.
But times are changing: with heightening demand from summer tourism, plus a growing number of producers and consumers preferring drinkability and fresher red fruit flavors to robustness and elusive longevity, a number of alluring new wines have sprung up alongside the tried-and-tested traditions. 
Such is the case happening in Komarna, Croatia's first wholly organic and youngest wine region. This wine region is planted on the substrate of meliorated karst which, combined with judicious applications of new viticultural methods, is believed to coax higher acidity, more fresh-fruit flavors, and immediate approachability out of Plavac Mali. The Komarna region has quietly challenged the traditional element often found in the Pelješac wine region, including Dingač and Postup, and highlighting the cardinal rule that a grape variety can express different facets yet can be equally good, honest, and absolutely delicious – irrespective of philosophy and tradition.
"There are countless vineyards in Croatia, each with its own character, that reflect the various terrains, and the region of Dalmatia is certainly one of our jewels," says Ina Rodin, Director of the Croatian National Tourist Office, North America.
The Komarna wine-growing area received its official designation in 2013.
A Buying Guide: How to Shop for the Best Plavac Mali Wine
Today, many producers are taking a serious interest in refining their practices, studying terroir, and creating Plavac Mali that can compete on the world stage. With its rich fruit and grippy tannins that require taming or long-term cellaring, a handful of producers are releasing well-aged Plavac Mali; that means many vintages of Plavac Mali are available in the market at a given time. This gives wine lovers the opportunity to drink mature wines immediately, often at fair prices. There is remarkable value to be found in Plavac Mali and curious consumers reading this article are in for a real treat.
Note: Here I broach my tastings by price; prices are in USD. The wine selection is based on the portfolio of Wine&more; all featured wines are available in the USA through them. If you would like to purchase these wines in the EU, please also visit Wine&more; use the discount code EWT&W&MVID to get 10% off your purchase.
Check out their wine cases:
Saints Hills, Black (Dingač and Komarna) – $22.15
Saints Hills Black is a blend of grapes from two estate vineyards in Croatia's youngest and oldest appellations. The grapes at Dingač are generally harvested about a week earlier than Komarna, as Dingač is warmer than windy Komarna. Its 13% alcohol is notably low for Plavac Mali. Penetrating sweet spice and fruity aromas are accompanied by a hint of rose. The tannins are firm and sweet, stretching the finish along with flavors of cinnamon brown sugar and strawberry jam. This fleshy Plavac Mali would appeal to wine lovers that appreciate New World's fruit-forwardness and Old World's nuanced complexity. Pair this with Dalmatinska Pašticada for a complete foodie experience.
Volarević, Plavac Mali Syrtis (Komarna) – $23.63
Winemaker Josip Volarević dedicated his PhD thesis to the subject of Plavac Mali and is known to bring an analytical approach to winemaking. Volarevic Plavac Mali Syrtis walks a fine line between being rosy floral and a tad too aldehydic. The lush palate displays sweet, ripe tannins and a maraschino-cherry core. A wine that opens up my appetite and makes me crave a juicy burger or a hearty goulash. Quite an understated wine that will likely shine further with age or accompanied by food. For people who enjoy Valpolicella Classico, this is an alternative.
Terra Madre, Plavac Mali Premium (Komarna) – $25.61
The spicy bouquet pulls me closer to the glass with a display of peppery florals and cherry jam. Terra Madre Plavac Mali Premium washes across the palate with silkiness wrapped around a mid-palate tannic tug. The tannins here are more astringent, but they are rather refreshing. This is delightfully elegant and sinewy for a Plavac Mali. The tech sheet says it has 5.7g/l total acidity and 3.52 pH, which are exceptionally healthy numbers for this variety. Plavac Mali from Pelješac is usually in the < 5g/l and >3.7 pH range. Great value; good for those who like medium-bodied Sangiovese-esque wine with a green, tannic kick.
Rizman, Plavac Mali Primus (Komarna) – $32.49
Established in 2006, Rizman is a pioneer of the Komarna appellation. Just like how the previous Stina's wine marked a new level in this tasting, Rizman Plavac Mali Primus elevates the tasting to a new level again. It illustrates Rizman's desire to move away from high alcohol, residual sugar, and overuse of oak, and move towards mesoclimate, fresh-fruit profile, and good buffering acidity. It shimmers with nascent energy, floral hints, and a spicy undertone, with a core held by red fruit and garrigue. There's a harmonious balance between fruit and tannins, reflecting careful maceration and aging. This is a wine that will live well in the cellar for a few more years. I look forward to a cooler and more moderate vintage from Rizman. Negroamaro lovers would find familiarity in this wine.
Edivo, Plavac Mali (Pelješac) – $35
Edivo Plavac Mali is marked by mineral, spicy, and highly fruity notes, with a notable emphasis on spiciness. While plum jam is a hallmark of Plavac Mali, a variety of berries, notably red and black currants, are also present. The wine's bouquet is rounded out with hints of cloves, cinnamon, sweet spices, cedar, and carob. I imagine it would go well with the Dalmatian octopus dish hobotnica ispod peke. Vino Nobile di Montepulciano drinkers can hop on the Mediterranean bandwagon with this wine.
Matuško, Dingač (Pelješac) – $39
Matuško Dingač delivers a charmingly fresh and sweet cherry core, enlivened by a minty edge and grippy tannins.  Matured in oak barrels, developing a dark ruby red color with purple hues that is both clear and vibrant. Its flavor is rich and rounded, with a harmonious blend of astringency and sweetness. It bears a slight resemblance to Vranec.
Stina, Plavac Mali Majstor (Brač) – $39
A juicy, fruity, gamy, woody, spicy, and spry wine delivering notes of clove, sage, wild berries, and barbecue meat. Stina, Plavac Mali Majstor a pleasurable and powerful mix, with a seductive empyreumatic facet that indicates judicious, expensive oak usage. Full-bodied with a fruit core that reaches out to every corner on the palate, along with small, sweet tannins. Most wine lovers should find charm in this Plavac Mali, notwithstanding the strong competition at this price point in the USA.
Grgić, Plavac Mali (Pelješac) – $44.31
Grgić Winery was established by legendary Napa Valley winemaker: Croatian-born Mike Grgich. Grgić Plavac Mali clocks in at 16% alcohol and delivers the ultimate extroverted and savory style. My first impression is, "This smells like some kind of double-boiled herbal chicken soup." An intense display of licorice, woodsmoke, cherry, fig, blackcurrant, and blueberry takes on further depth as balsamic spices evolve in the glass. This is long and penetrating, tapering off to the note of bitter chocolate, plus warmth. It does well with dry-aged beef, especially Txuleton. Aglianico fans, this is for you. Note: decanting is recommended.
Volarević, Plavac Mali Syrtis Gold Edition (Komarna) – $47.27
I cannot wait to see what more Volarević can conjure from the propitious Komarna vineyards. Volarević Plavac Mali Syrtis Gold Edition is significantly more intense and structured than the entry-level Volarević's Plavac Mali. It is airy and sweetly scented, presenting an understated display of florals and nuances of forest berries. It tapers off clean and classically dry, packed full of character and primary concentration. I imagine this Plavac Mali can mature into a plush, candied fruit-driven, and marginally savory red. Pair it with the classic Neretva Delta dish eel and frog brudet and your evening would be wildly sumptuous. For people who like opulent yet beautifully controlled wine, this is a must-try.
Korta Katarina, Plavac Mali (Pelješac) – $49
Korta Katarina Plavac Mali is lively, almost opaque in color. It exudes balance, elegance, and smoothness, making it a highly enjoyable wine. This Plavac showcases ripe, dried, and stewed fruits, as well as Mediterranean herbs and spices. I find this intriguing and would love to revisit it in a few years. For people who appreciate full-bodied Old World Grenache, this is a fun alternative. Note: decanting or even aging is recommended.
Saints Hills, Dingač (Dingač) – $50
I am a firm believer and lover of Plavac Mali. However, sometimes, even the best producers make me shake my head in disappointment, and at others, I've stared in awe at a glass of Plavac Mali. This delivers the latter. Notes of dried red fruit, leather, carob, walnut, iodine, anchovy, rose petal, and savory meat rub. The flavors saturate the palate from the start to finish, held together by sweet and integrated tannins. For those who enjoy a well-aged wine with a balanced mix of primary persistence and tertiary complexity, Saints Hills Dingač will delight. Also, keep the food away. This wine is quite a complete meal. Think dried fruit, umami, earthy, savory, and marine.
The finest selection of
available at:

Shipping is available EU-wide and to the UK.
************
    Do you want to try Croatian wines?    
If you want to savor the exquisite flavor of Croatian wines, look no further than wineandmore.com. With many options from different winemakers, it's easy to find exactly what your palate desires. Not sure which bottle is best for you? Try out one of their curated wine cases and discover the perfect vintage for any occasion!
************
Want to learn more about wine?
Are you ready to discover the wonderful world of wines? Come join us at wineandmore.com, and let's explore the incredible selection of delicious wines together! We can't wait to share our passion for wine with you!