Vranac Without Borders: 16 Wines to Try
Reading Time: [est_time] The dark-skinned grape Vranac (pronounce Vrah-nahts) is largely believed to be indigenous to Montenegro but also found in the surrounding areas such as Bosnia-Herzegovina, Croatia, Kosovo, North Macedonia, and Serbia. Vranac usually delivers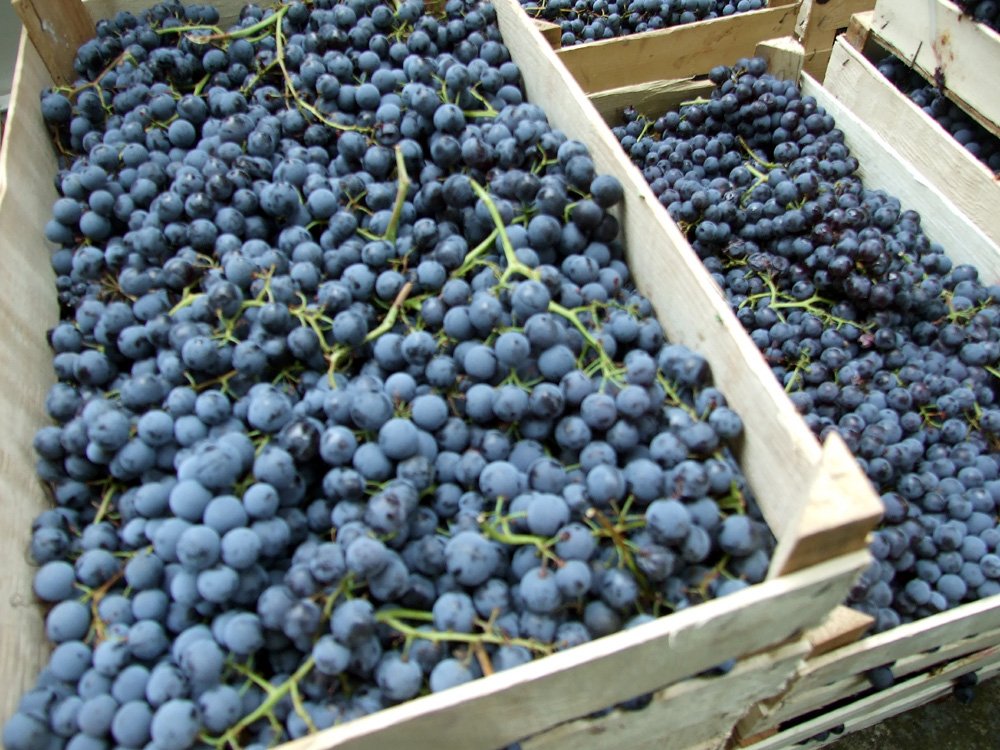 Reading Time: 6 minutes
The dark-skinned grape Vranac (pronounce Vrah-nahts) is largely believed to be indigenous to Montenegro but also found in the surrounding areas such as Bosnia-Herzegovina, Croatia, Kosovo, North Macedonia, and Serbia. Vranac usually delivers wines that are deeply colored with juicy acidity. The best examples of Vranac can have mid- to long- term aging potential.
Vranac has a clonal relationship with Kratošija—also known as Tribidrag, Crljenak Kaštelanski, Primitivo, and Zinfandel. The name Vranac translates to "black stallion". True to its name, many producers say that cultivating this grape is akin to taming a strong and wild mammal. The shoots grow vigorously, and the vines produce a lot of berries. As such, extensive pruning is required to reduce the crop in order to improve wine quality. In the cellar, acidity is a challenge, making it hard to produce a balanced Vranac wine.
As a flagship grape of Montenegro, it should be no surprise that the country's biggest winery, Plantaže Winery, has over 1,600 hectares of Vranac planted. These vines are used to supply more than half of the winery's nearly 2,000,000-liter annual production. However, it is North Macedonia—where the grape is spelled "Vranec" (pronounce Vrah-nehts)—that has the most Vranac plantings in the world. Vranac is also widely cultivated in Eastern Herzegovina, where it is sometimes made into high-quality red wine. The grape is also planted in southern Croatia, and it is mostly used for blending and making bulk wine; although a few producers, like Vinarija Grabovac, can make some commendable examples.
We've come across two general styles of Vranac during our research trips. The first has high extraction, dark fruit flavors, and plenty of oak. This style is the most prevalent in North Macedonia and Eastern Herzegovina. For wine lovers who enjoy rich Californian and Australian reds, this style of Vranac might appeal to them. The second is widespread throughout Montenegro. It's juicier and more red fruit-driven than the first style. This style of Vranac can taste similar to some of the reds from southern Italy, which is across the Adriatic Sea from Montenegro. This is the style that we prefer although there are noteworthy examples of both styles from all of these Vranac-producing countries.
Here are 16 Vranac/Vranec blends and varietal wines to try.
Vranac from Bosnia-Herzegovina
Tvrdoš Monastery Vranac 2013
Tvrdoš is a Serbian Orthodox monastery located in the Trebinje Valley in Eastern Herzegovina. The monastery has a rich history that dates back to the 15th century. The Tvrdoš Monastery Vranac is its flagship wine. Elevated acidity combined with the flavor profile makes the wine redolent of a tart, forest berry pie (a freshly baked one no less). It is important to note that there are significant vintage variations for this bottling: we've tasted several outstanding vintages of this wine and a few less so. As it seems, the challenge is having a good fruit-acid balance.
Vukoje Vranac Rezerva 2010
The Vukoje Winery is widely considered to be the finest producer in Herzegovina. It makes several Vranac-based wines. The Vukoje Vranac Reserve is a polished interpretation. The blackberry-dominating profile is brightened by a blueberry hint, along with notes of chocolate milk and freshly tilled soil. A medium-bodied wine with soft and sweet tannins. The acidity is slightly elevated, and it has enough extract to age well in the medium term. This would make an impressive first impression for people who are new to Vranac.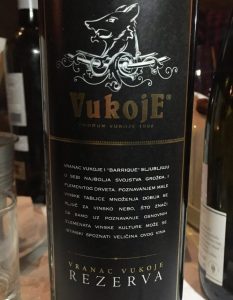 Vranec from North Macedonia
Brušani Vranec Barrique 2011
Orce Dimitrievski makes a mere few thousand bottles of Vranac and Stanušina in the basement of his home. He uses solely the grapes from his family's vineyards in the southern part of North Macedonia. Orce loves Chateau Musar (Lebanon) and tries to make Vranac in the same style and with the same philosophy. The result is Brušani Vranec Barrique, a wine that is wildly expressive on the nose, with notes of dark chocolate bar, leather, plum jam, and dark berries. The vanilla flavor is quite pronounced on the palate, but otherwise, the oak integration is applaudable. It's round in the mouth with some tannic strength that adds to the length. This wine will need more time to stretch out before revealing its full potential.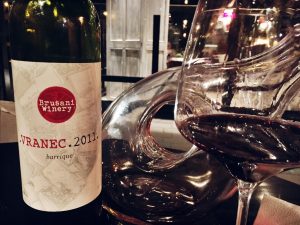 Brzanov Vranec Elixir 2012
Brzanov is another small winery, which is a rarity in North Macedonia. The Elixir line includes the reserve wines of Brzanov. This is a big and powerful wine at over 17% alcohol; the alcohol is fairly integrated. Bouquet of charred wood, chocolate, blueberry, and tangy berry pie. The palate is dominated by rich texture, dark fruit flavors, and pronounced acidity. The slightly grippy end-palate adds a welcoming facet to the wine.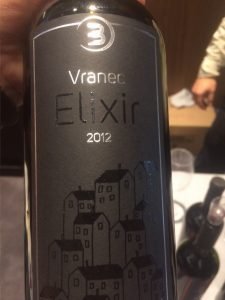 Chateau Kamnik Terroir Vranec Grand Reserva 2012
Chateau Kamnik wines available at wineandmore.com
This is one of the two "Grand Reserva" wines made by Chateau Kamnik, the most famous and respected producers in North Macedonia. A trip to the country is incomplete without a visit to Chateau Kamnik. The Chateau Kamnik Terroir Vranec Grand Reserva is made from late-harvest Vranec grapes. Dense and concentrated at 16.2% alcohol, the wine has an inky purple hue and is extremely viscous. The bouquet is significantly more robust and complex than other Vranec wines, with notes of berry jam, sour plum, and white flower. On the palate, it appears fresher and chirpier than on the nose, with a spike of blueberry flavor, balanced acidity, and tannins that are young but round. The alcohol is nicely supported.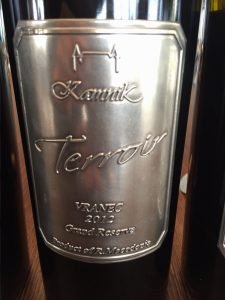 Popova Kula Vranec Perfect Choice 2013
Located in the Demir Kapija village, the Popova Kula property comprises a winery, hotel, and restaurant. The Popova Kula Vranec Perfect Choice shows notes of plum, leather, pepper, and earth. The enamel-eating acidity would appeal to those who enjoy highly acidic and tart red wines.
Stobi Vranec Veritas 2011
Located next to the ancient city of Stobi, Stobi Winery produces close to five million bottles of wine every year and maintains good quality across the board, along with a few outstanding bottlings. The Stobi Vranec Veritas is a beautiful wine made from 100% Vranec. Deeply colored, viscous, and intense but not overbearing, this example stands out from the rest because of its brightness. The acidity is high but integrated. The tannins are grippy, and the finish is long and polished.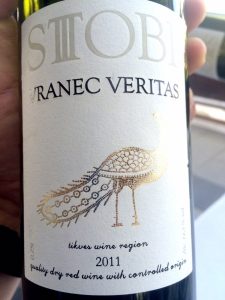 Founded in 1885, Tikveš is the oldest winery in Southeast Europe. The Tikveš Barovo Red is a reserve bottling. A blend of 50% Vranec and 50% Kratošija (Zinfandel), the berries are sourced from vineyards in the abandoned village of Barovo. The bouquet shows chocolate, dark fruit, caramel, and pepper. The palate is rich and bold with red fruit and dak fruit. The long and spicy finish makes this wine a notch above most Vranec wines. The Barovo Red has been one of our favorite North Macedonian wines year after year.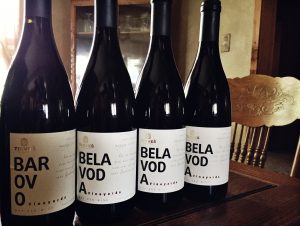 Tikveš Bela Voda Red 2013
Another reserve red wine from Tikveš Winery, the Tikveš Bela Voda Red is a blend of 50% Vranec and 50% Plavac Mali. The berries for Bela Voda are sourced from the village of the same name. This is a dense, rich and structured wine with broad shoulders. Flavors of tobacco, chocolate, dark fruit, cedar, and spice. The tannins are round and chewy. The finish shows length and clarity. In a way, this reminds us of a Chateauneuf du Pape. We can never decide if we like the Tikveš Barovo Red or the Tikveš Bela Voda Red more. (For wine label, refer to the photo above)
Vranac from Montenegro
The Buk's vineyards are located in Crmnica, an area surrounded by mountains and rumored to be the birthplace of Vranac. This wine has interesting notes for a Vranac wine: on the nose, it's smoky and gamey, with additional red-fruit and blackberry expressions on the palate. The integrated acidity accentuates the impression of an easy-drinking red wine with some bite.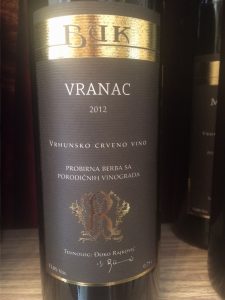 Krgović Arhonto Vranac Private Reserve 2012
Krgović is a producer that has impressed us with their entire lineup. The Krgović Arhonto Vranac Private Reserve is a straight-up delicious Vranac but not short of complexity. Notes of smoked meat, red fruit, pepper, and a hint of vanilla cream—with the fruitiness playing dominance on the palate.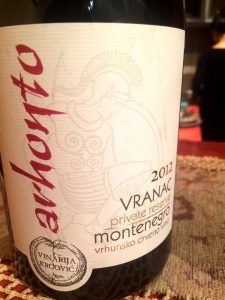 Milović Status Barrique 2007
Milović Winery is located in southern Montenegro, near Albania.  This premium Vranac bottling by the winery offers a quintessential "barrique-style" Vranac with flavors of caramel chocolate, forest berries, and black pepper on a medium body.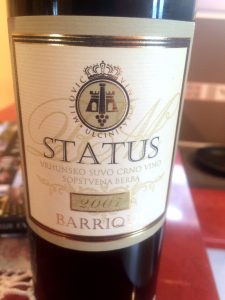 Lipovac Amfora Tellus 2015
Lipovac is a new winery in Montenegro, and it has already received some international recognition. The Lipovac Amfora Tellus is made from 100% Vranac grapes. Fermentation, maceration, and aging one year) all happen in amphorae. This example of Vranac shows an unadulterated expression. There's a sense of wildness in the flavor profile: forest berries, leaf pile, and lots of underlying earthiness. The acidity is juicy and the tannins are ripe and chewy. It's rare to find a serious, structured and well-made Vranac that hasn't undergone oak-aging. A fantastic proof that Vranac does not need to be "tamed" by oak to achieve complexity or polish. What an outstanding effort from a young winery.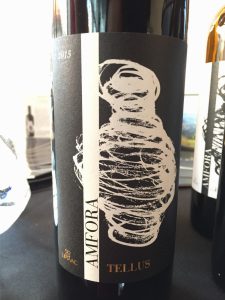 Plantaže Vranac Premijer 2009
Aged for four years in a combination of oak casks and steel tanks, and then three more years in the bottle. The Plantaže Vranac Premijer has a magnificent scent: mixed berry pie, violet, cedar, and a hint of cocoa powder. Tangy and juicy with the acidity under control. The silky mouthfeel is accompanied by a firm structure and a persistent finish. The tannins are buried by the intense fruit notes, while the oak impact is remarkably integrated. This is the top bottling of Plantaže and our favorite example of Vranac. We simply can't get enough of this wine's extraordinary balance and ampleness.
Sjekloća Crmnički Vranac 2008
The Sjekloća Winery is the first registered private winery in Montenegro and produces only a few thousand bottles every year. Some of their vines are over 100 years old. The Sjekloća Crmnički Vranac is a blend of Vranac and a small amount of Kratošija (Zinfandel). A rich and full-bodied wine with a balanced interplay between the fruity and savory characteristics. The oak impact is coming together well at this age, and the wine is tasting surprisingly fresh for its age. This wine is absolutely worth seeking out.
Serbian Vranac
Jović is the name to know if you're looking for Vranac wine in Serbia. A red fruit-driven wine with a good mid-palate attack. The acidity is integrated and controlled. Quite different in style from other Vranac wines, this plush and fruit-forward wine shows high drinkability.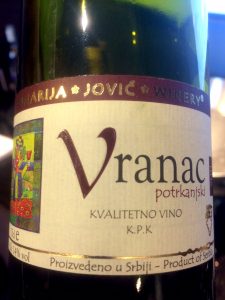 Made by a winery in southern Serbia with grapes from North Macedonia, the Aleksić Armanet offers flavors of chocolate, cherry, plum, and raisin on a full body powered by 15% alcohol and biting tannins. Everything seems to come in jumbo size here, but nothing seems gratuitous. This will appeal to lovers of fruit bombs.
The finest selection of
wines available at:

Shipping is available EU-wide and to the UK.
************
    Do you want to try Balkan wines?    
If you're looking to savor the exquisite flavor of Balkan wines, look no further than wineandmore.com With an abundance of options from different winemakers, it's easy to find exactly what your palate desires. Not sure which bottle is best for you? Try out one of their curated wine cases and discover the perfect vintage for any occasion!
************
Want to learn more about wine?
Are you ready to discover the wonderful world of wines? Come join us at wineandmore.com and let's explore the incredible selection of delicious wines together! We can't wait to share our passion for wine with you!
You May Also Enjoy
---
– Cover photo by Sunshine Soon, CC By 2.0.
– This article is based on our own opinions and is not associated with sponsorship or business promotions of any kind.