Poggerino Nuovo Chianti Classico 2015
Reading Time: [est_time] Hello! Welcome to As Drunk by Exotic Wine Travel, a weekly column where we feature interesting wines that we encourage you to seek out. The reviews featured in this series may be written by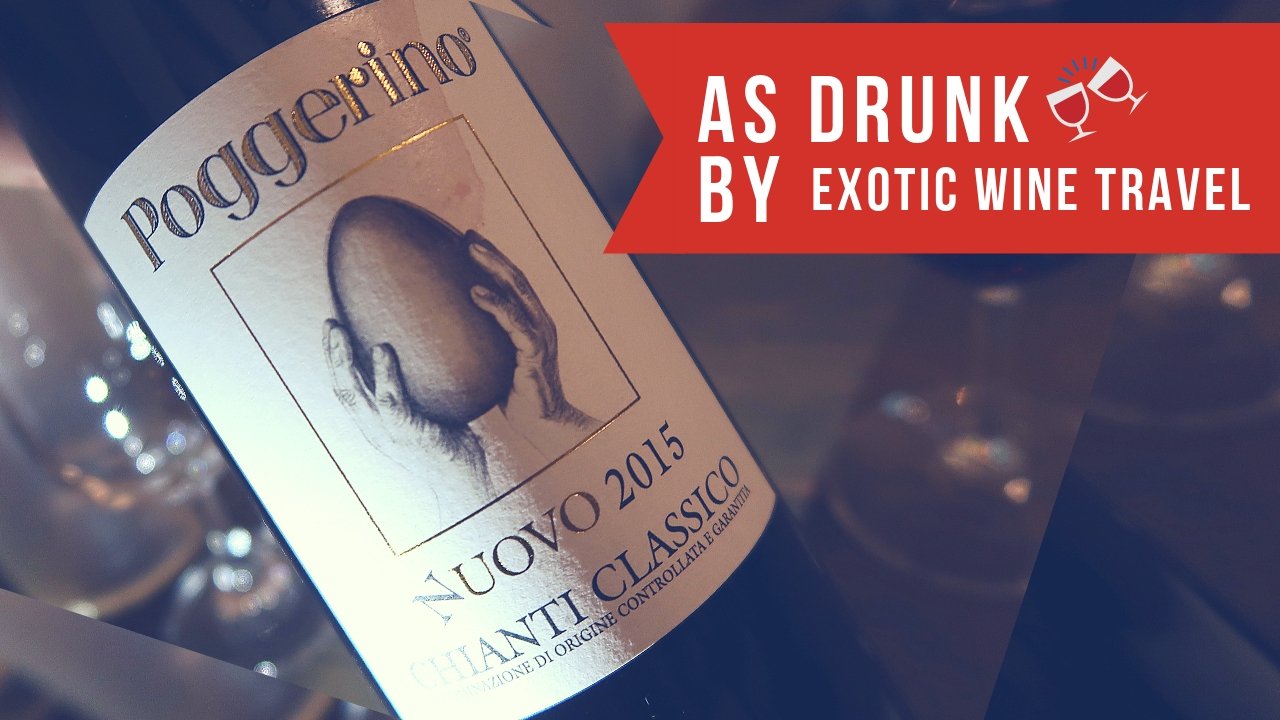 Reading Time: 1 minute
Hello! Welcome to As Drunk by Exotic Wine Travel, a weekly column where we feature interesting wines that we encourage you to seek out. The reviews featured in this series may be written by either one or the both of us. The featured wines can be from obscure or well-known wine regions. We hope that these wine recommendations will keep you gastronomically curious and your palate invigorated!
Poggerino, Nuovo Chianti Classico 2015
I am crazy about Sangiovese. It's a grape that my palate never gets tired of. The first European wine I fell in love with was a simple Sangiovese-based table wine in Lucca, Italy. My friends and I were backpacking through Europe during the summer break of graduate school. In Lucca, we ordered that table wine and for me, it was love at first sniff.
Fast forward to now and it's still a go-to grape for Charine and I. During the last few months, we've become fascinated with Tuscan Sangiovese aged in neutral vessels. Examples that have impressed us lately include Riecine Toscana IGT and Il Borro Petruna Anfora that we tasted at James Suckling Great Wines of Italy.
Poggerino isn't one of the big names in Chianti Classico but they do produce serious vino. The estate produces three Chianti Classico wines, the standard bottling, a Riserva, and this unique wine called Nuovo – named after the vessel it is matured in.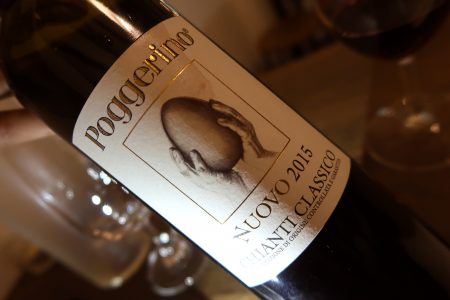 The Poggerino Nuovo Chianti Classico 2015 is made from 100% Sangiovese aged in concrete eggs for 12 months. Although this is 15% alcohol, it's far from a bruiser. It may be one of the most elegant, high-alcohol wines I've had. Flavors of sour cherry, caramel, Mediterranean herbs, and black pepper. It's silky smooth on the palate with fine-grained tannins and a spicy finish. This should age beautifully in the medium term but why wait? It's fantastic now.
It's a medium-bodied red wine that over-delivers at its price point. It's a good bridge wine that wine nerds can drink with family and friends who are more casual drinkers. Like most Italian reds, pair this with dishes with tomato-based sauces and the wine really pops.
Score: 91/100 (You can find out more about our scoring system on the WINE RATING page.)
Find or buy on Wine-Searcher.
---
Please note that the opinions expressed are our own and have not been paid for in any way. We do not sell editorial content as that would destroy the legitimacy of our reviews and the trust between Exotic Wine Travel and its readers. On occasion, we extend the option of purchasing the wines we review or/and the products we spotlight. Some of these product links are set up through affiliate programs, which means Exotic Wine Travel gets referral credits if you choose to purchase these items via the links we provide.