Prokupac from South-Central Serbia
Reading Time: [est_time] When we commenced our ex-Yugoslavia trip, we chose to start with Serbia, end with Croatia, and sandwich the other countries in between. There was no outside information on Serbia wine and our expectations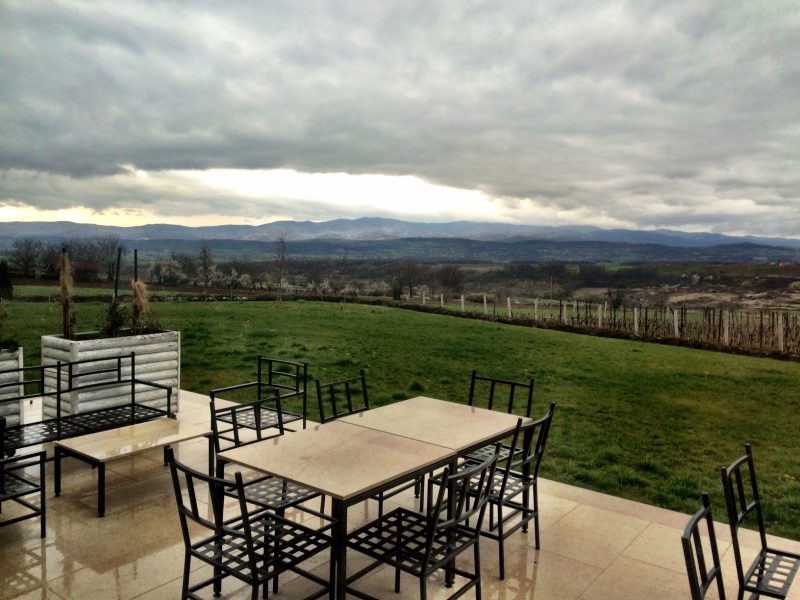 Reading Time: 3 minutes
When we commenced our ex-Yugoslavia trip, we chose to start with Serbia, end with Croatia, and sandwich the other countries in between. There was no outside information on Serbia wine and our expectations for it could not be any lower. We were completely shocked by what we tasted.
Serbia's wine industry consists of all boutique producers; there are no big boys on the block. The landscape of south-central Serbia looks very much like Tuscany (which is at the same latitude). There are small villages, which seem to have been lost in time. It was a common sight to see locals coming into town with horse and buggy. The countryside consists of undulating hills covered in vines. This is most evident in a small valley tucked away in the hills, where they grow an ancient variety.
The Župa Valley is one of the oldest wine regions in the area, it was somewhat left alone during communism; people were permitted to make wine in an artisanal way. Winemaking is very important in this part of Serbia, this valley and the areas around it exported a large amount of its production to France during the phylloxera crisis. It is viewed as a sort of a "hicksville" in Serbia, even though they have perhaps the oldest winemaking traditions in the country. It is here that the ancient variety Prokupac grows in abundance on swathes of bush vines.
The valley is home to Vino Budimir, the only Serbian winery that has been reviewed by Robert Parker, but there are many other talented winemakers in the area. We spent time with excellent winemakers like Dragoslav "Gaga" Ivanović the owner of Vinarija Ivanović, who is somewhat of a legend in Župa, crafting excellent Prokupac year after year. Kosta Botunjac of Vinogradi Botunjac, famous for crafting excellent Pinot Noir, also makes a stellar example of Prokupac.
Kosta and Gaga are old guards in the valley, but there is a new kid on the block…
Radovan Djordević owns a PhD in Oenology from the University of Belgrade. He began making wine under his own label only four years before we met him. Radovan met us at our hotel and led us up a single track dirt road to his village, Starci. The tiny village consisted only of a handful of houses on a hill, 500 meters above the valley. Our rental car, a Chevrolet Spark, barely made the journey up the small bumpy road. In his home, Radovan makes extremely small batches of excellent Prokupac and Tamjanika (a Serbian mutation of Muscat). His winery, Podrum Ćokot, is very much a garage winery and currently produces less than 10,000 bottles annually – the wines were outstanding.
Our experience with Radovan was a good representation of our time in Serbia. The country blew us away with the diversity and quality of wines available. The winery visits were incredibly personal and intimate. Walking into these wineries, or in many cases, the homes of these wonderful people made for special experiences. Often, wines flowed freely for hours and hours on end. Wines were often paired with the Serbia preserved meats, which are amongst the finest we have tasted in the world–along with Spain and Italy.
EXOTIC WINE TRAVEL'S PICKS
We shot a video face-off between all three of these wines. It can be viewed on our YouTube Channel.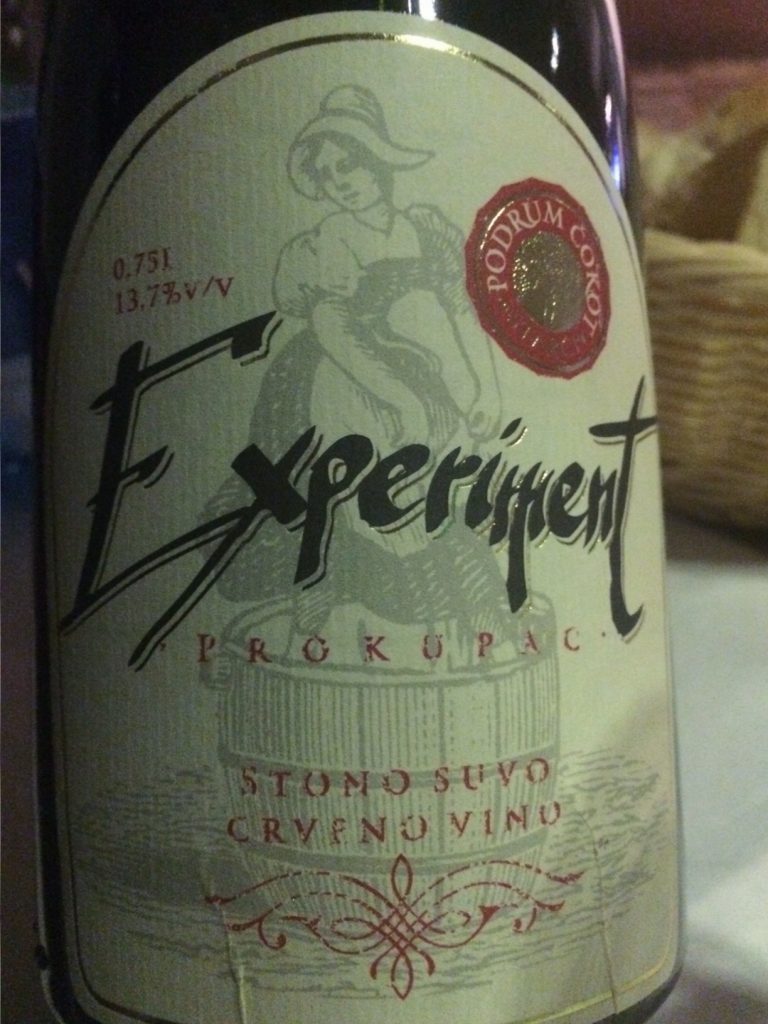 Podrum Ćokot, Experiment 2012
This wine is 100% Prokupac and when this grape is done right it is something very special. This wine shows Syrah-like characteristics on the nose with game, pepper, and earth; yet on the palate, it has a subtle Pinot Noir type of elegance dominated by light red fruit and a long finish. This wine is very clean and extremely focused. This wine is something very special and we were glad we got a chance to sample it. Radovan's vineyards are the highest in the Župa Valley, which explains why we feel more acidity and freshness in his wines than the rest of the area.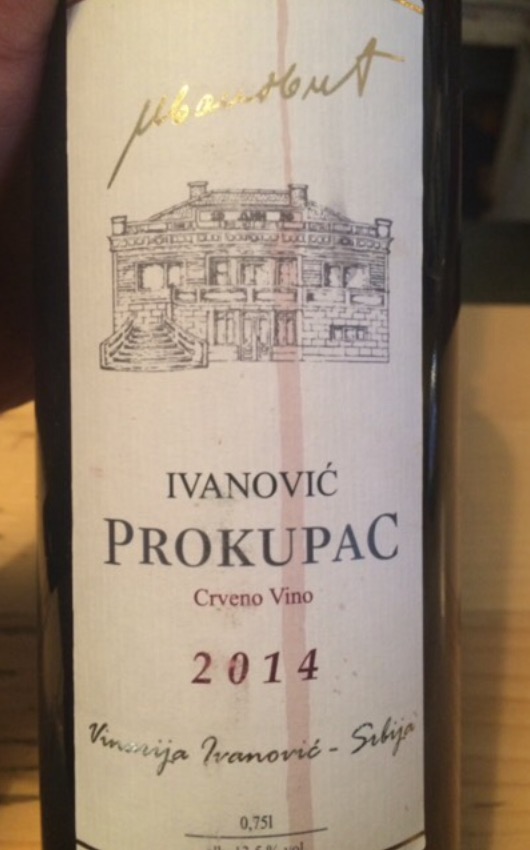 Vinarija Ivanović, Prokupac 2014
This vintage was a tough year throughout Serbia but masters like Gaga churn out good wines year after year. One person in the Serbian wine industry referred to Ivanović as a "Zen Master." You can check out our video interview with Ivanović here. This Prokupac is a little beefier than Radovan's and has a very savory nose with earth, beef, and mushroom soup over the blackcurrant and black cherry fruit. The palate has a lot of cherries and ripe raspberries complimented by earth tones. This is wine in denser and is more savory than the other two Prokupac wines featured here.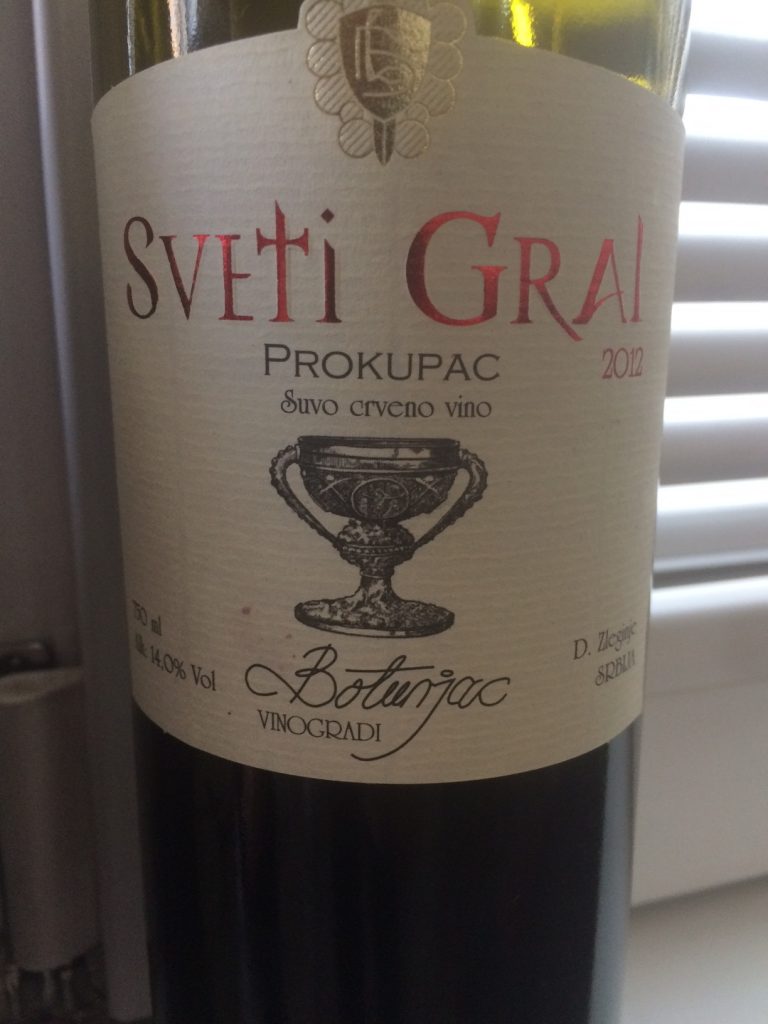 Vinogradi Botunjac, Sveti Gral Prokupac 2012
This winemaker is legendary in Serbia as one of the very few producers of Pinot Noir. Kosta also produces a few wonderful white wines out of Welschriesling and the rare grape Jagoda. He is a renaissance man and sketches his own labels. This Prokupac is lighter in color than the other two and has a nose of strawberry, raspberry, mulberry, straw, and dirt. The palate is full of ripe strawberry and earth, finishing with sweet tannins.
Special thanks goes to Aleksander, a talented barrel cooper from Barrique-Djoric, for taking us around the Župa Valley.
The finest selection of
available at:

Shipping is available EU-wide and to the UK.
************
    Do you want to try Serbian wines?    
If you're looking to savor the exquisite flavor of Serbian wines, look no further than wineandmore.com. With an abundance of options from different winemakers, it's easy to find exactly what your palate desires. Not sure which bottle is best for you? Try out one of their curated wine cases and discover the perfect vintage for any occasion!
************
Want to learn more about wine?
Are you ready to discover the wonderful world of wines? Come join us at wineandmore.com and let's explore the incredible selection of delicious wines together! We can't wait to share our passion for wine with you!
Related
Serbian Grand Cru on the Slopes of Danube
Dušan Jelić: A Perspective On Balkan Wine
Exotic Wine Travel, Episode 54: The Župa Valley of Serbia
Exotic Wine Travel, Episode 56: Goodbye to Wine Travel in Župa Valley of Serbia
---
Disclaimer: The ideas expressed in this article are personal opinions and are not associated with any sponsors or business promotions.